We Craft Box Review September 2019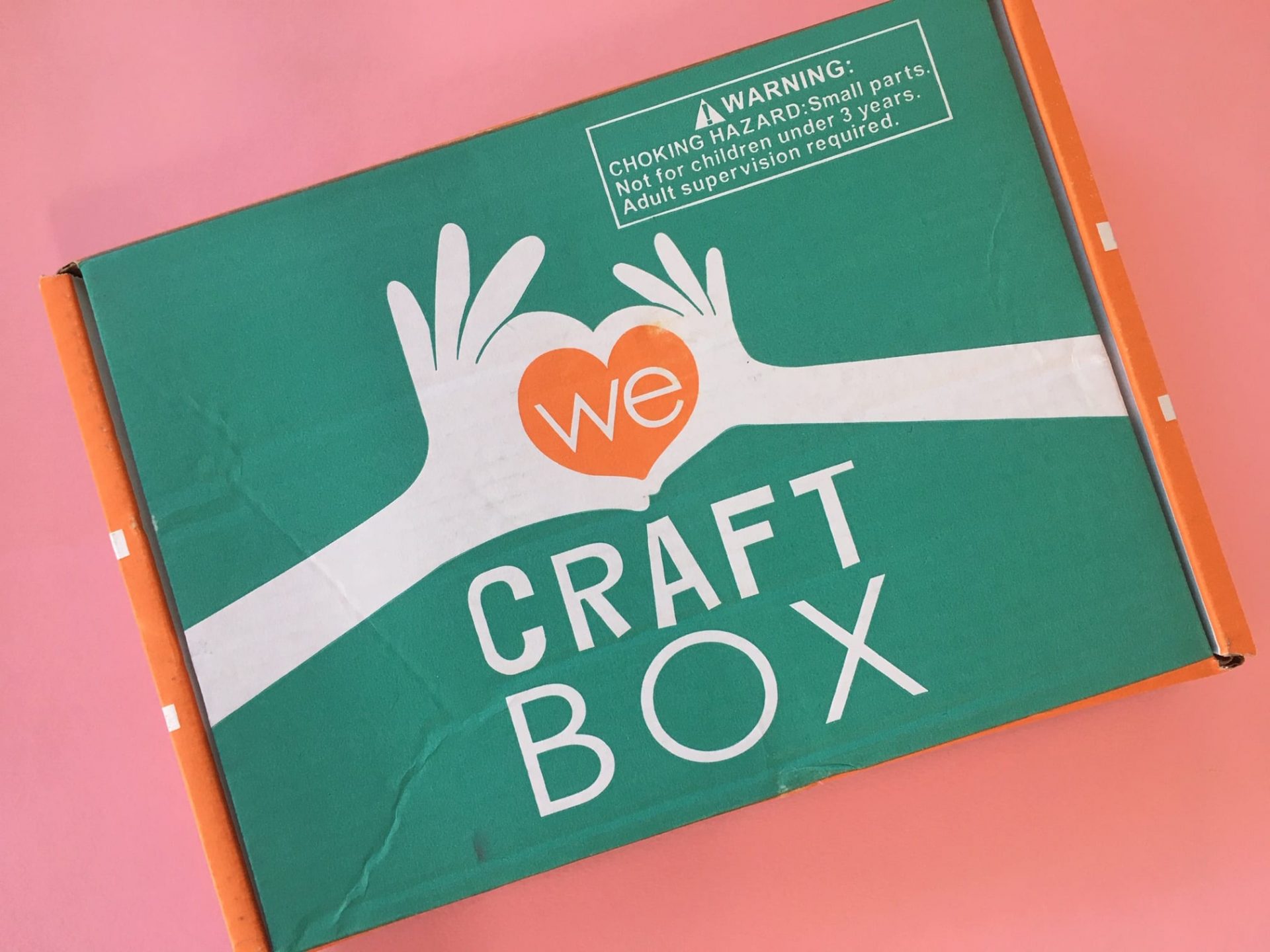 We Craft Box is a monthly subscription box for families with kids that love to spend time together or want to increase and improve their quality time. It's a perfect subscription box for moms and dads of little kids that really want to craft and create with them and don't always have the time to go shopping for supplies and think of ideas to do. They do it all for you!
This box is perfect for me as a mom of three who is still striving to conquer organization, because it's stress-free, saves time and offers a ton of projects to create and make memories with our littles.
The September We Craft Box was all about apple orchards and we actually did go apple picking so this was perfect! The product and project pamphlet has a story to share with the family called "The Apple Orchard Adventure" and on the inside you get the instructions for 5 craft projects.
Project 1: Happy Apple Magnets
My kids loved doing these! They provided all the foam shapes to layer, the magnet part, the marker to draw in the Apple faces. So cute to keep on our fridge door!
Project 2: Beaded Worms
These are the cutest and it helps with fine motor skills. Using pipe cleaners and beads!
Project 4: Apple Baskets
This craft is probably a little challenging for my kiddos who are 3 and 5 but I think they'll love the final result. My 3 year old was already asking to play with the apples.
Happy Apple Tree and Apple Orchard Setup
For this part we have a tree shape cut out, apple stickers and then we use pretty much everything else including the box, the paper sheets, the foam stickers and even the tissue paper, all propped up on the box!
What's in the box each month:
All materials included to craft (with the exception of water and scissors).
A new and exciting theme to create.
Each box has a unique story about the art projects to inspire and get the creative juices flowing.
Each box can be shared between 2 children!
Easy to follow photo instructions to complete all the crafts.
We set you up with the pieces and you let your creative imagination run wild!
Age target:
They roughly target the box to kids 3-9 years old and recommend parents help the younger ones with the crafts.
I absolutely love We Craft Box and I highly recommend it!
Lucia