Behind the Scenes with TokyoTreat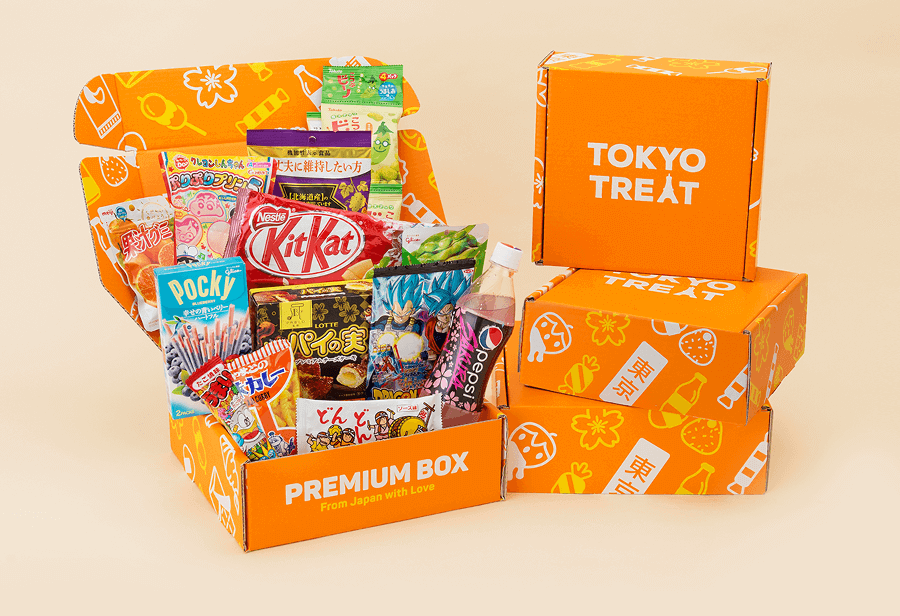 Behind the Scenes with TokyoTreat
Every once in a while we have a chance to get the inside scoop on some of our favorite subscription boxes. This month we are chatting with Tokyo Treat to find out how it all started! We hope you enjoy getting a chance to learn a little bit of what goes on behind the scenes with their three boxes – TokyoTreat, YumeTwins. & NoMakeNoLife.
TokyoTreat is an online subscription service that delivers fun and tasty Japanese candy to your doorstep every month! From salty, to sour, to sweet, discover limited edition Japanese treats that you won't find anywhere else!
---
Why did you start TT/YT/NMNL?
I found out on the internet and Japanese TV shows that in recent years, the interest in Japanese snacks and drinks have been growing. I also knew from experience with friends living abroad that Japanese snacks are very tasty and have high quality. The snack makers put an emphasis on snacks based on the seasons, which is a wonderful ingenuity. So, I wanted more people from overseas to enjoy TokyoTreat. With the success of TokyoTreat, we began to develop YumeTwins, and NoMakeNoLife after that.
---
When did you start TT/YT/NMNL?
I started TokyoTreat in March 2015, YumeTwins in May 2016, and NoMakeNoLife in January 2017.
---
What makes TT/YT/NMNL different from other similar subscription boxes?
We dedicate a lot of our resources into the curation of the items and introducing Japanese culture.In regards to curation, we put emphasis on getting the latest products to our subscribers in the quickest and most affordable way possible. We're a company that was started by a Japanese so we put in a lot of effort into introducing the greatness of all different aspects of Japanese culture by way of social media, blog and the booklet we insert in our monthly boxes.
---
What's something people should know about TT/YT/NMNL?
People should know that all our services provide free shipping worldwide. Wherever you are, we will be able to deliver our box to you!
---
Who is the face behind TT/YT/NMNL?
The Tokyotreat Group is behind the TokyoTreat, YumeTwins and NoMakeNoLife brands and we're a diverse group of Tokyoites composed of many different cultural and professional backgrounds. Although a large portion of our crew is from Japan, we've got people from the Philippines, China, Indonesia and the United States working tirelessly to making these brands possible.
---
What is the process for choosing the items for TT/YT/NMNL?
We try to choose items based on the what our subscribers request on our social media!
---
What is your favorite part of the process?
We love reading our subscribers' reviews and feedback via social media and emails. We actually sometime receive fan mail at our Tokyo office and it's always endearing to hear what a positive effect we have on our subscribers' lives. Even when we receive criticisms, we feel they are invaluable to us because they help us better understand our customers. We learn and use those experiences to better our services.
---
What is your target age group?
We don't like to discriminate based on age but if we must, broadly speaking, most of our subscribers age rage from teens to people in their 40's.
---
We hope you enjoyed our little being the scenes look at TokyoTreat, do't hesitate to leave any other questions you have in the comments below.
XOXO