Subscription Box Spotlight: December 2021 Canuck Crate
Today we are doing something a little different. Today we are putting the spotlight on one of the boxes I discovered this past year, and one that I have come to love – Canuck Crate!
I thought it might be fun to start this new feature for 2022. In addition to the reviews, spoilers and coupon codes that we share on a daily basis, I also want to give a little extra attention to some of the boxes that I am personally loving.
I discovered Canuck Crate back in May of last year and since then I have personally received 4 boxes for review. It has become one of the boxes I truly look forward to receiving and I am especially loving the December box so let's put the spotlight on a couple of the December products.
But first, lets go over the details…..
Subscription Details
Canuck Crate Subscription Boxes are a fun way to discover Canadian-made snacks and goodies from all over the country.
What You Get: Canuck Crate subscribers will receive at least 8 new and delicious products every month.
Two ways to subscribe:
Monthly subscriptions: Month-month 3, 6 and 12 month subscriptions – subscribe for a longer period of time and save on your monthly cost!
Gift / Pre-paid subscriptions: Pre-pay for a 3 or 6 month subscription and save on your monthly cost!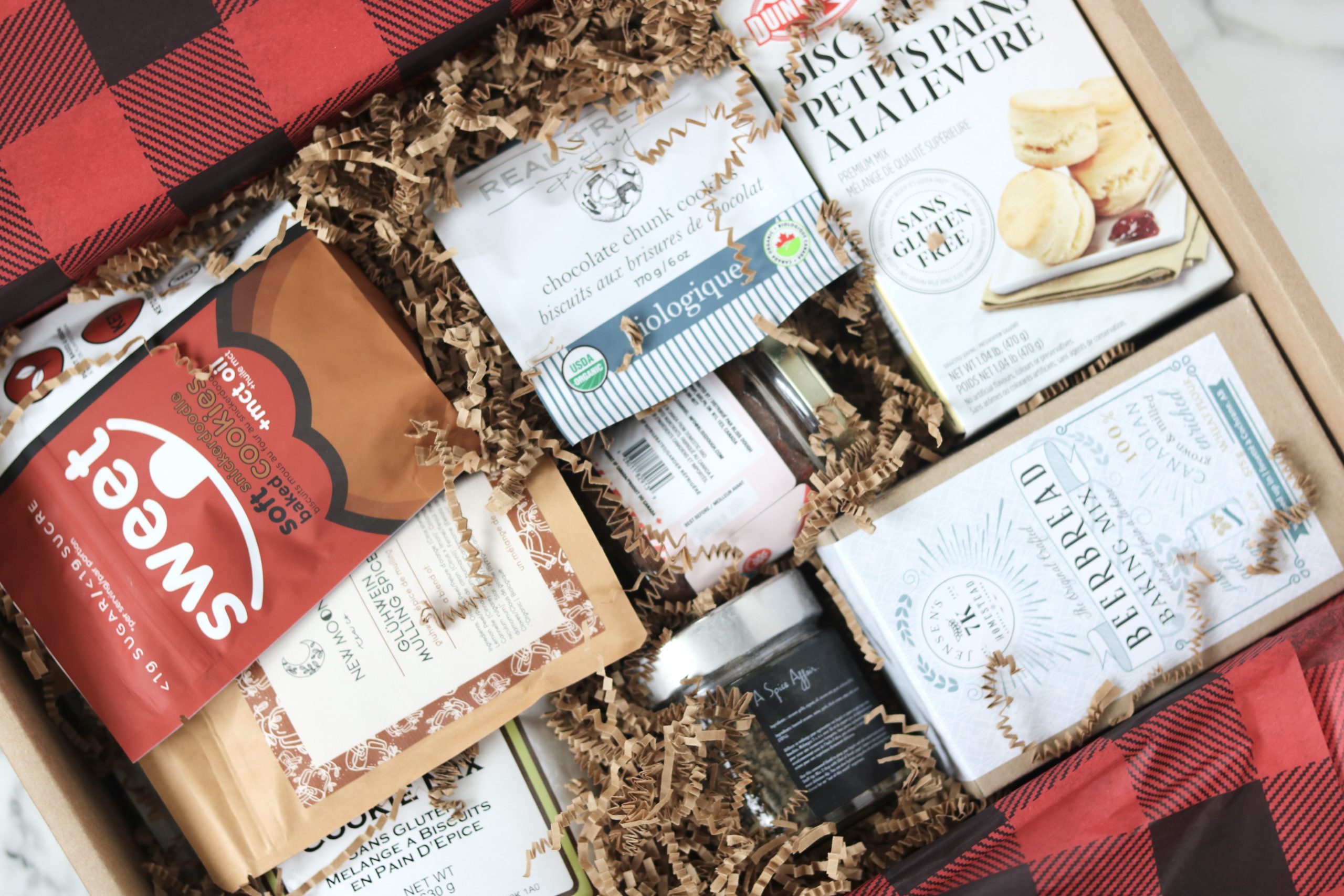 Why I am Loving Canuck Crate
I've had the chance to review 4 Canuck Crate boxes over the last little while and it has definitely become a favorite. Here's why…..
it's a Canadian based subscription but also ships to the US
they feature Canadian made products
each box has a fun theme (my fave was October – Pumpkin Spice & Everything Nice)
the products are unique and I often discover something new
I'm a snack lover at heart, so….give me ALL the snacks
it helps keep my pantry stocked with goodies for the family
little Steven loves it as much as I do (he LOVED the animal cookies from the September box)
December Box
Now let's talk about a couple of my favorite items from the December box. There are two in particular that I am BEYOND excited about!
A Spice Affair – Everything Bagel
"Launched at the end if 2016 by Ayman Saifi, a 4th generation spice merchant, A Spice Affair was born out of a desire for every human to be able to eat delicious, nutritious, clean food starting with the most fundamental ingredient: spice."
Why Canuck Crate Loves Them: They have a passion for big bold flavours, without chemicals or compromise, and the range of spices they have is incredible.
Why I am SO Excited About this Product: I eat avocado toast at least 3 times per week and if you haven't had avocado toast topped with Everything Bagel spice then you truly haven't lived. I practically squealed when I saw an Everything Bagel spice in the December Canuck Crate box because its an item I am always on the hunt for. Believe it or not, it's not an easy product to find.
This one from A Spice Affair looks amazing and get great reviews on the A Spice Affair website.
Bliss Dough – Peppermint Brownie
"Founded by Jess, a self proclaimed 'lover of cookie dough' and her partner Dave who doesn't share the same proclamation. They started Bliss after they gave up on finding readily available ready-to-eat cookie dough at the local grocery store.
Why Canuck Crate Loves Them: We love that they started their business with the quote "if nobody else was doing it, maybe they could!"
Why I am SO Excited About this Product: Ummmm…..first of all, can we talk about the adorable little jar? I'm a sucker for good packaging and this little jar is beyond cute. And…..IT'S VEGAN! Say what?! A vegan jar of cookie dough? Is it my birthday?! How good does this sound and what a fun product for a snack subscription box! These are the kind of products that get me excited and I LOVE discovering new Canadian brands.
Canuck Crate Spotlight – Final Thoughts
I am very happy with my December Canuck Crate Box (full review coming soon) and I hope you liked this little spotlight post. I have already spent some time on the A Spice Affair and Bliss Dough websites and plan on purchasing more products from both companies. This is what I love about subscription boxes, they introduce you to products and brands you probably wouldn't have discovered on your own.
Canuck Crate is one of my "boxes to watch in 2022" and I can't wait to see what they have in store for us!
-AYOB Sarah