Acre75 Gathered Now Shipping to the USA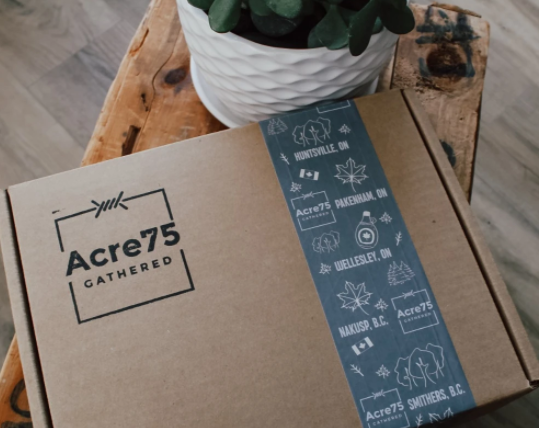 Acre75 Gathered is a proudly Canadian seasonal subscription box curated by online store Acre75.ca. Boxes will be a surprise each season and filled with high quality products all locally made in small Canadian towns.
---
Acre75 Gathered is now available in the USA!
America, here we come!
Do you have friends or family living in the USA?
Do you live in the USA and have always wanted to receive our box of Canadian small-town love?!
Well, we have exciting news for you!
After five years of shipping exclusively within Canada, we are now shipping to the USA!
Our USA Flat-Rate Shipping Fee will be $25 CAD and you can now shop Acre75.ca in CAD or USD!
---
What You Get: Each Acre75 Gathered box will contain at least 5 high-quality and practical products, all handcrafted in small batches in small Canadian towns [pop. less than 30K]. These products range from home goods, to bath and body products to gourmet food items and more! We hand select every product featured in our boxes with careful consideration as to how our loyal subscribers will use and interact with these items every single day.
-AYOB