Bakers Krate Review April 2016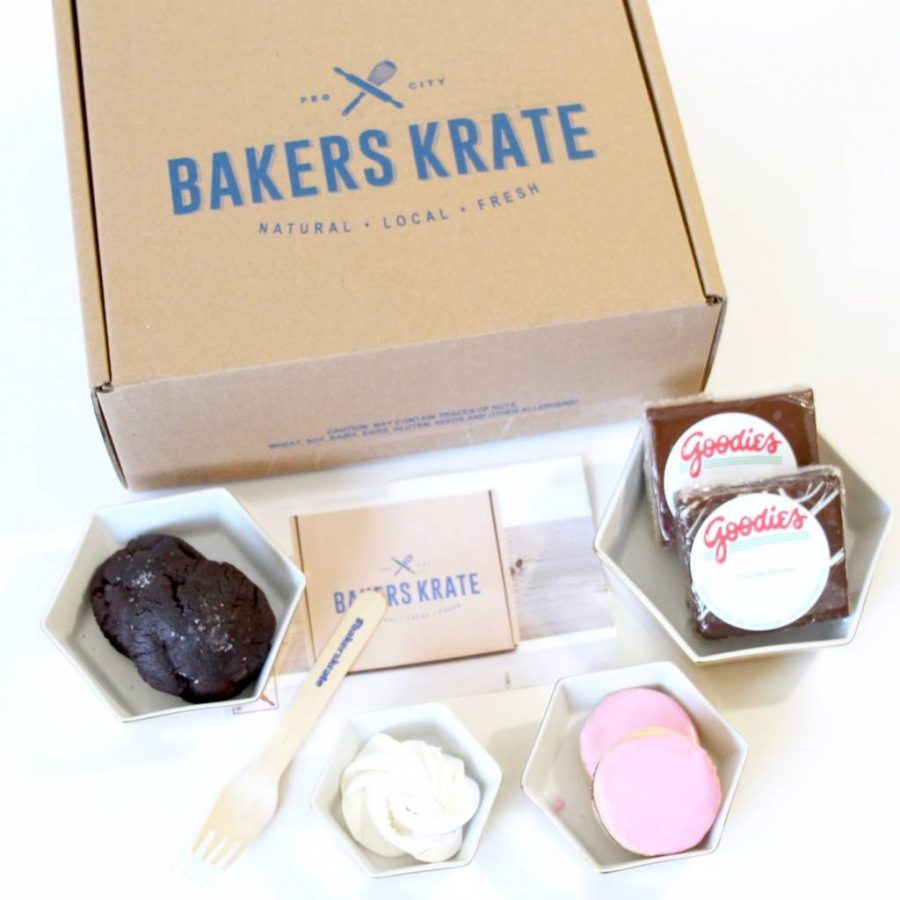 I've been reviewing Bakers Krate for a few months now, and I can honestly say I look forward to receiving it every 30 days. Baked goods aren't part of my regular diet (vegans don't eat baked goods) but I keep the treats in my freezer for emergencies….a.k.a. Vegan Cheat Days.
If you aren't familiar with Bakers Krate it is a monthly subscription box that features hand crafted baked goods produced by Canadian dessert experts. This box was provided complimentary for review and may include affiliate links.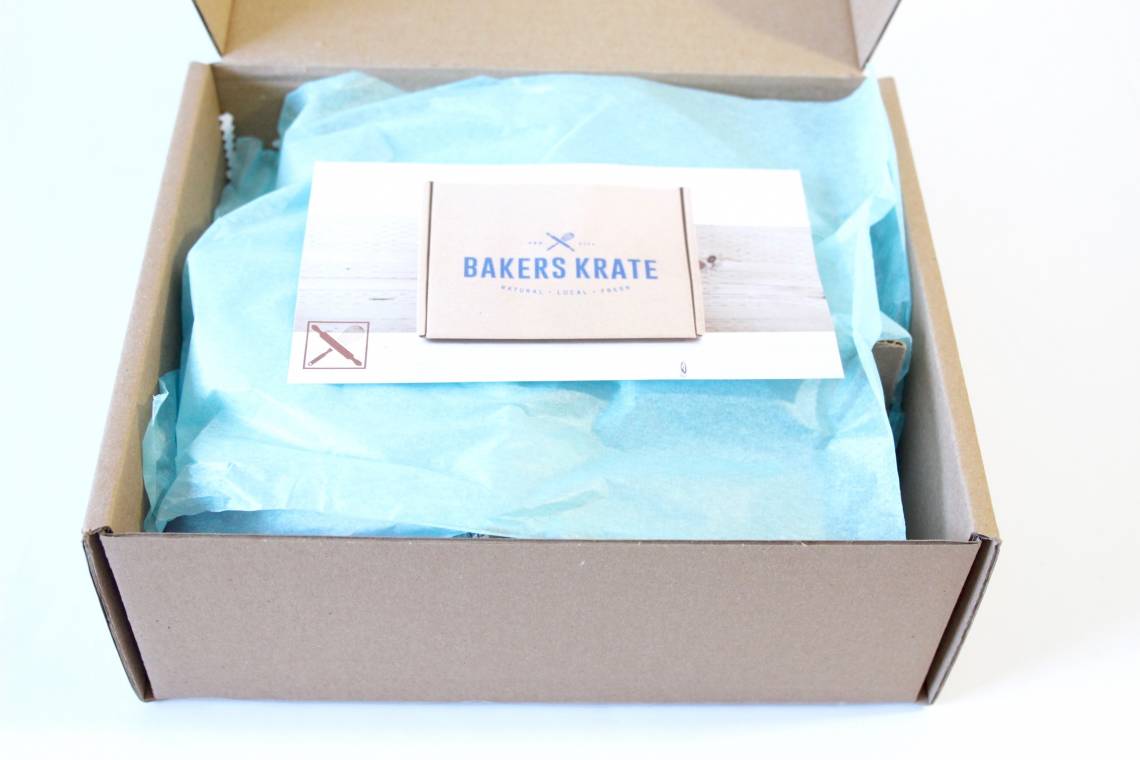 The Box: Bakers Krate
Cost: $19.99
What You Get: Each Bakers Krate contains 6 or more items in each box. Every item is a surprise.
Ships to: Canada
Shipping Cost: $9.99
Coupon Code: Use code "YEAROFBOXES" to get 15% off your first box – CLICK HERE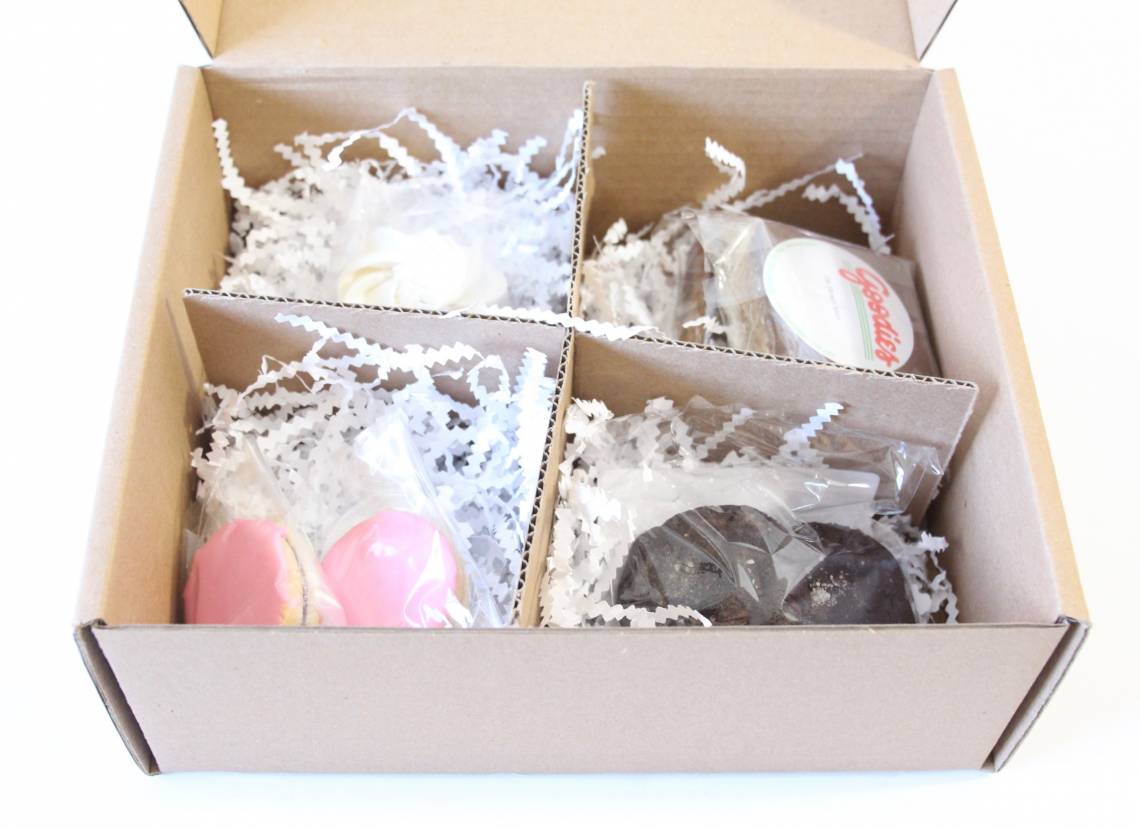 I've been watching the Bakers Krate Instagram page and it appears as though we can expect to see some packaging changes in the next month. This is going to sound weird, but I get excited about these kinds of things. I love to see a company change things up and give themselves a makeover. I'm really looking forward to seeing the new look.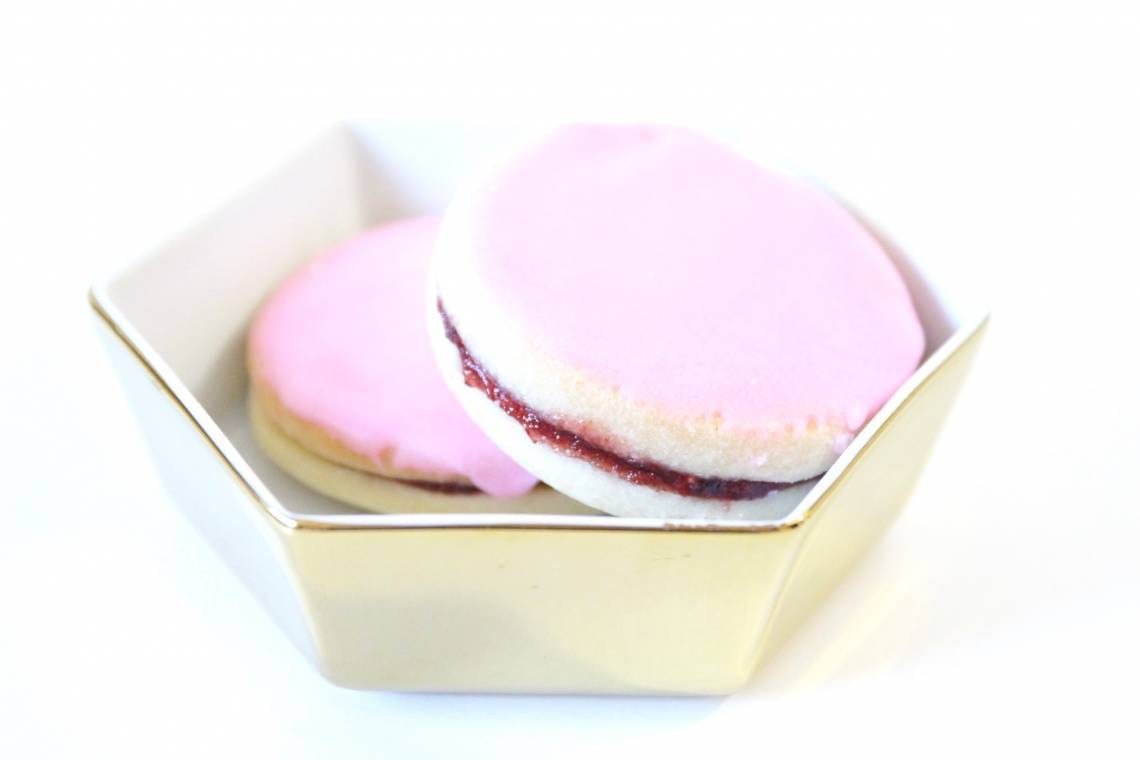 Raspberry Imperials (Cake-ology) – Prior to receiving Bakers Krate I had never tried an imperial cookie, and let me tell you, I have been missing out. I absolutely LOVE these things and am happy to see them in another box.
Earl Grey Meringue (Cake-ology) – Meringues are the perfect treat when you feel like something light. There are different kinds, some are airy and fluffy, while others a little more on the chewy side.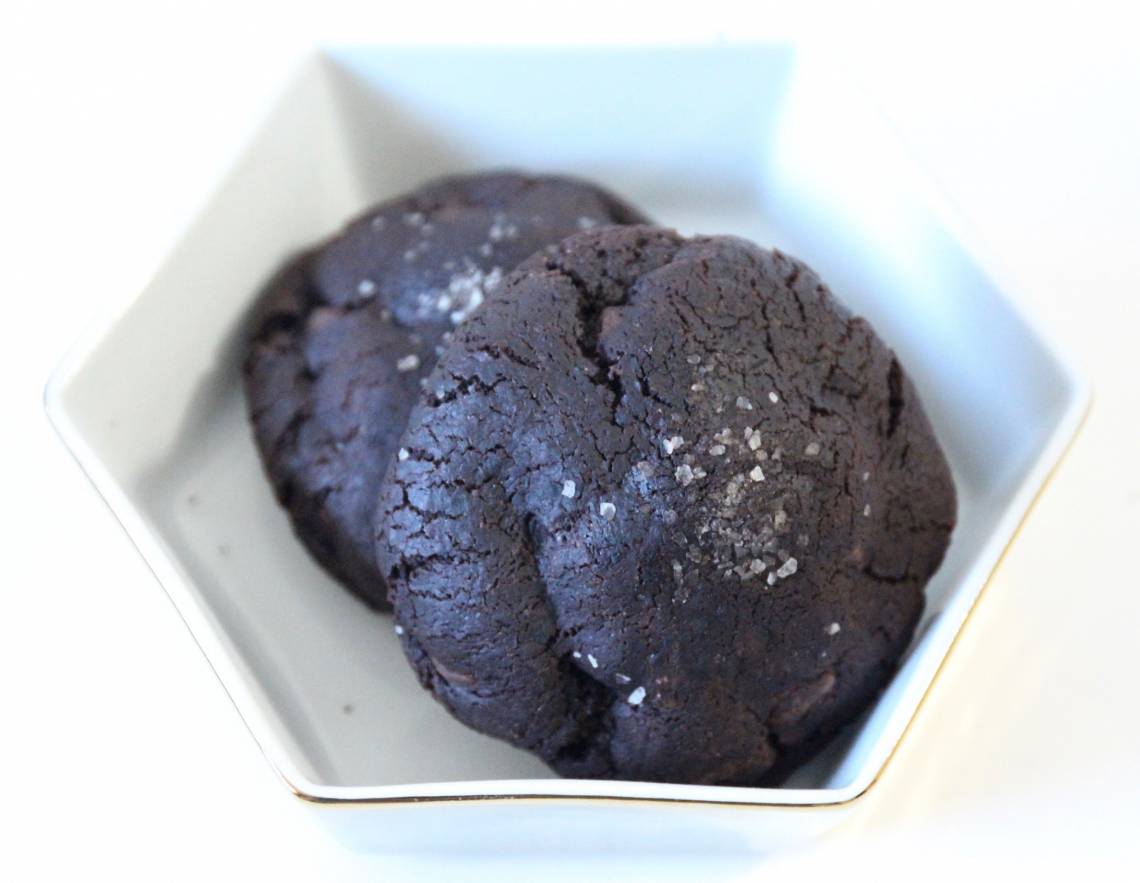 Salted Caramel Cookie (Cookie Girl) – This bake shop makes the best cookies. We have received treats from them a few times now and I am always impressed.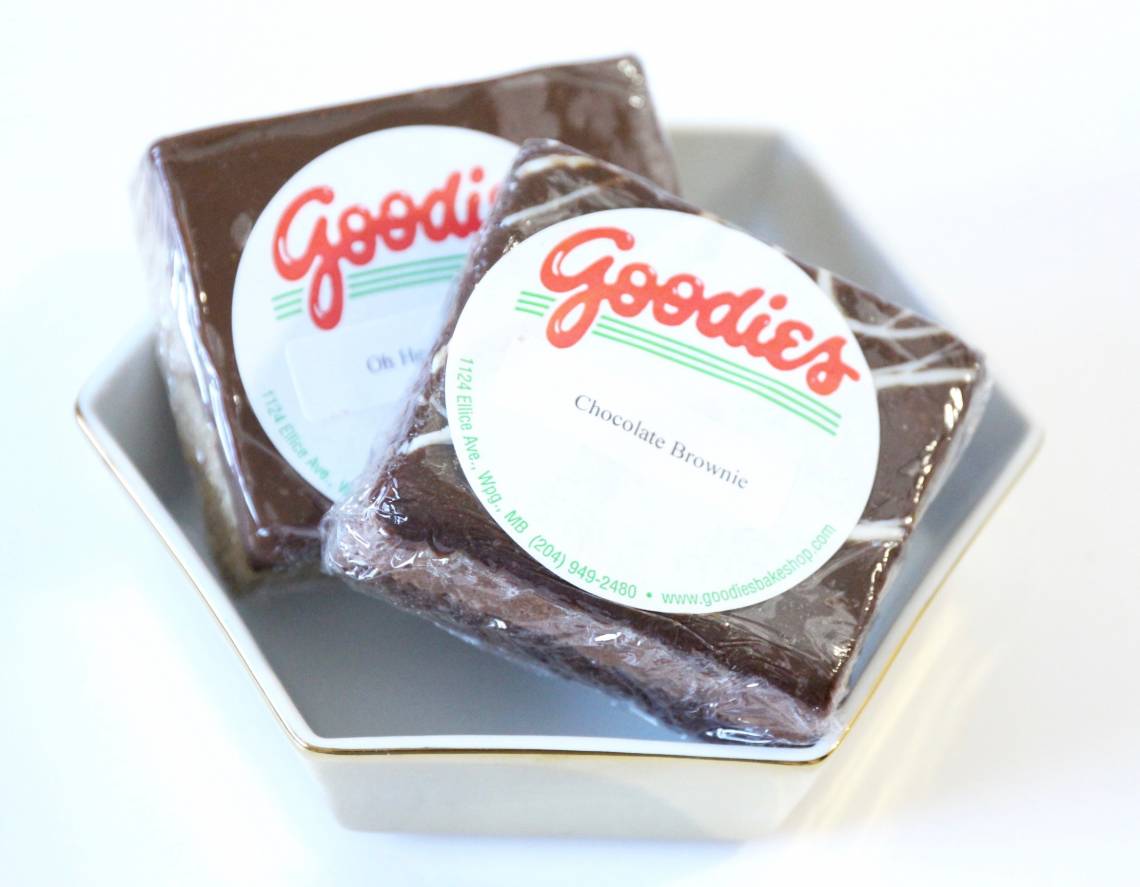 Chocolate Brownie (Goodies) – I firmly believe you can tell a good baker form a bad baker simply by judging their brownie skills. These are tricky to make, you have to be extremely precise with your baking times. Luckily, these guys know what they are doing, their brownies are on point.
Oh Henry Slice (Goodies) – The packaging says that this is an Oh Henry Square but the product card says it is a Peanut Butter Square, I really hope the packaging is correct because I love a good Oh Henry Slice.
Thoughts: I am definitely liking the mixture of treats this month, and I'm extremely happy to see Imperial Cookies in the box again. Baker Krate isn't for everyone, but I happen to really like it. Some people think that it is just as easy to go to the store to pick up these items, but that can be said about any subscription box. Personally I'm a fan of receiving baked goods in the mail, it's so much easier when someone else picks out the treats for me, I'm far too indecisive to go to the bakery and do it myself.
XOXO
Explore.
Save.
Enjoy!
Sign up for a free account on A Year of Boxes to receive exclusive offers, be added to our monthly mailing list, and much more! We are always adding features to improve the experience for our users, from their valuable feedback!
Join Today!