Basic MAN Review July 2018
Basic MAN is a monthly subscription service that will deliver 3 essential pieces of your daily life to your doorstep. Every month, they will send you a t-shirt, boxer briefs and socks. It's time to say goodbye to those saggy tee's, stained underwear and socks with holes in them. They kindly sent us this package for review.
I appreciate the simple things in life and I love simplicity. Therefore, the idea of having basic necessities delivered to my door each month sounds pretty darn amazing. Last month was our first time reviewing Basic MAN and the fiancé and I are already pretty impressed.
Subscription Details
Basic MAN subscriptions are pretty straight forward. They make it easy, all you gotta do is pick your sizes and a monthly plan. Then just sit back and pop a cold one.
Select Your Size – Pick your sizes. Exchanges are always free.
Pick A Plan – Choose from a monthly or a pre-paid plan.
Check Your Mail – Sit back and relax. Your package is on its way.
Here's a peek at the items we received in our July package….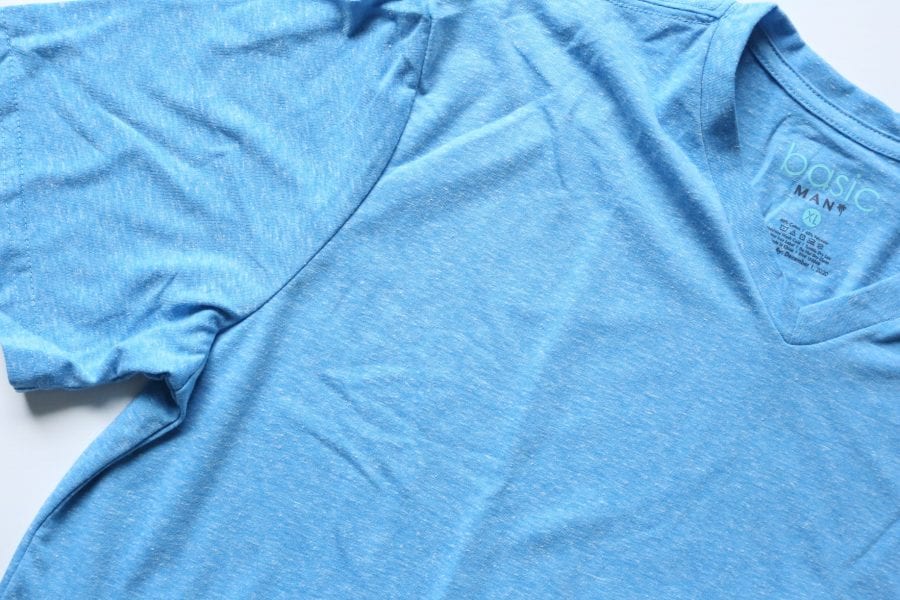 High Quality T-Shirts
Are you the guy who wears an undershirt below your clothes? Or are you the guy who wears a tee as a fashion statement? Basic MAN shirts are for the both of you.
Our shirts are a hybrid between undershirts and your everyday tee. We use a heavier blended cotton fabric making them extremely soft while minimizing shrinkage and bunching. Subtle details give them a premium feel so you can wear them on their own.
This month's tee is absolutely perfect. I love the sky blue color, the heathered detail and the quality of the material.
Modal Boxer-Briefs
Typical boxer-briefs are made from cotton or polyester. These fabrics attract bacteria, don't absorb sweat well, and smell. Instead, we use Modal, which is a sustainable fabric made from beechwood trees. It's 50% more absorbent than cotton, breathable and odor resistant…but more importantly it's ridiculously soft and comfortable. Ever heard of Modal fabric? Probably not, but trust us, this stuff is amazing!
I like that they went with a basic navy color for the boxers this month. As much as I love patterns and fun colors I much prefer basic shades – black, navy, white and grey!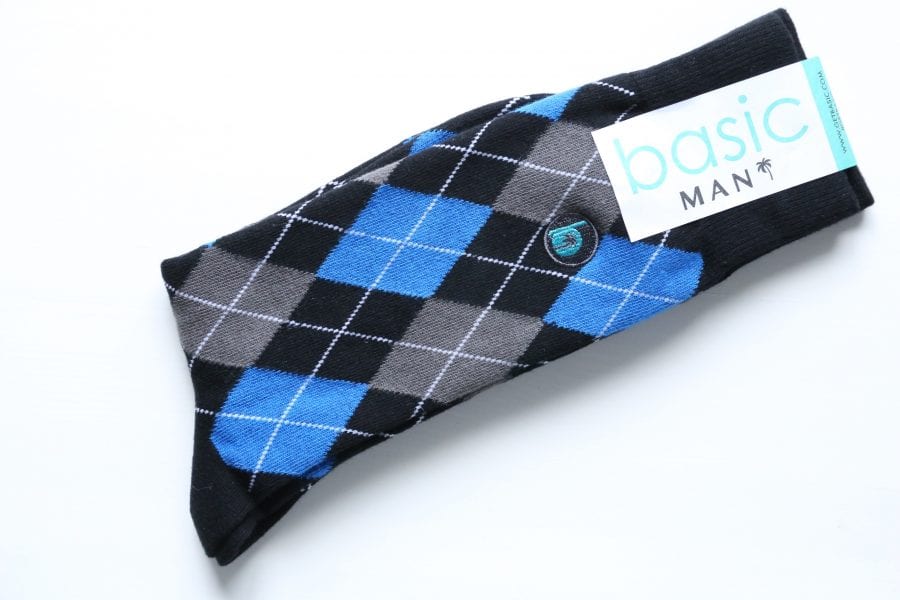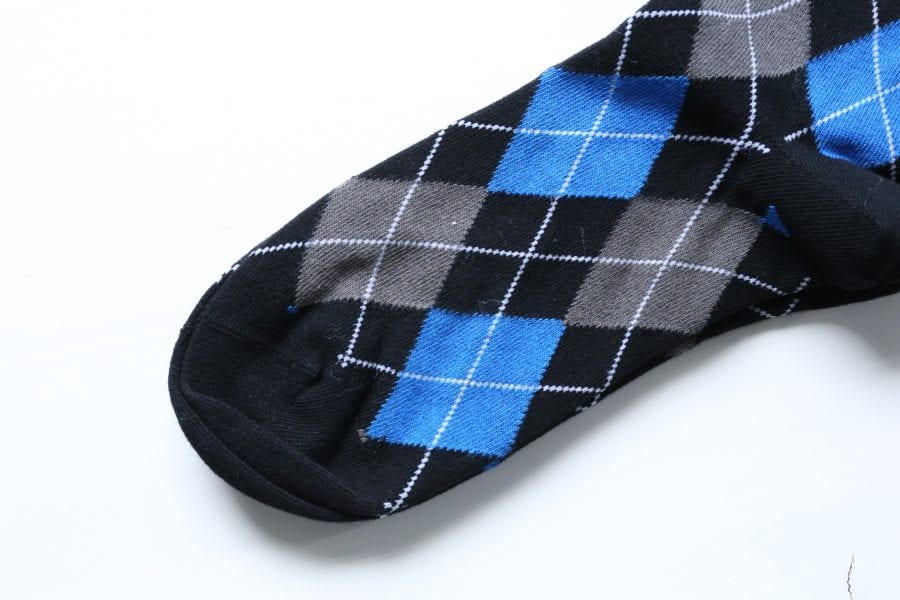 Multi-Purpose Socks
Do you ride around on those hover board things all day? Well, that's weird. For the rest of us, our feet take a beating on a daily basis. Our socks aren't just your regular dress socks. They are meant for everyday wear and tear. We use premium cotton and bamboo for optimal comfort. Wear them with a suit, or casually with a pair chucks.
These socks are amazing. I want to keep them for myself. This is one of my favourite patterns and once again, I just can't get enough of the stitched logo.
Basic MAN Review July 2018 – Final Thoughts
This is only our second Basic MAN delivery and I am already impressed. I am a huge fan of this month's tee and I love the patterned socks. There really is something nice about receiving basic essentials in the mail. I would sign up immediately for a women's version of this subscription. Basic MAN is going to save me time and money. No more "I need new socks" or "my boxers have holes in them". The fiancés essentials will always be up to date. For only $19.99 per month you can't afford not to subscribe!
XOXO
Basic MAN is a monthly subscription service that will deliver 3 essential pieces of your daily life to your doorstep.
Learn More about Basic MAN »