Basic MAN Review June 2019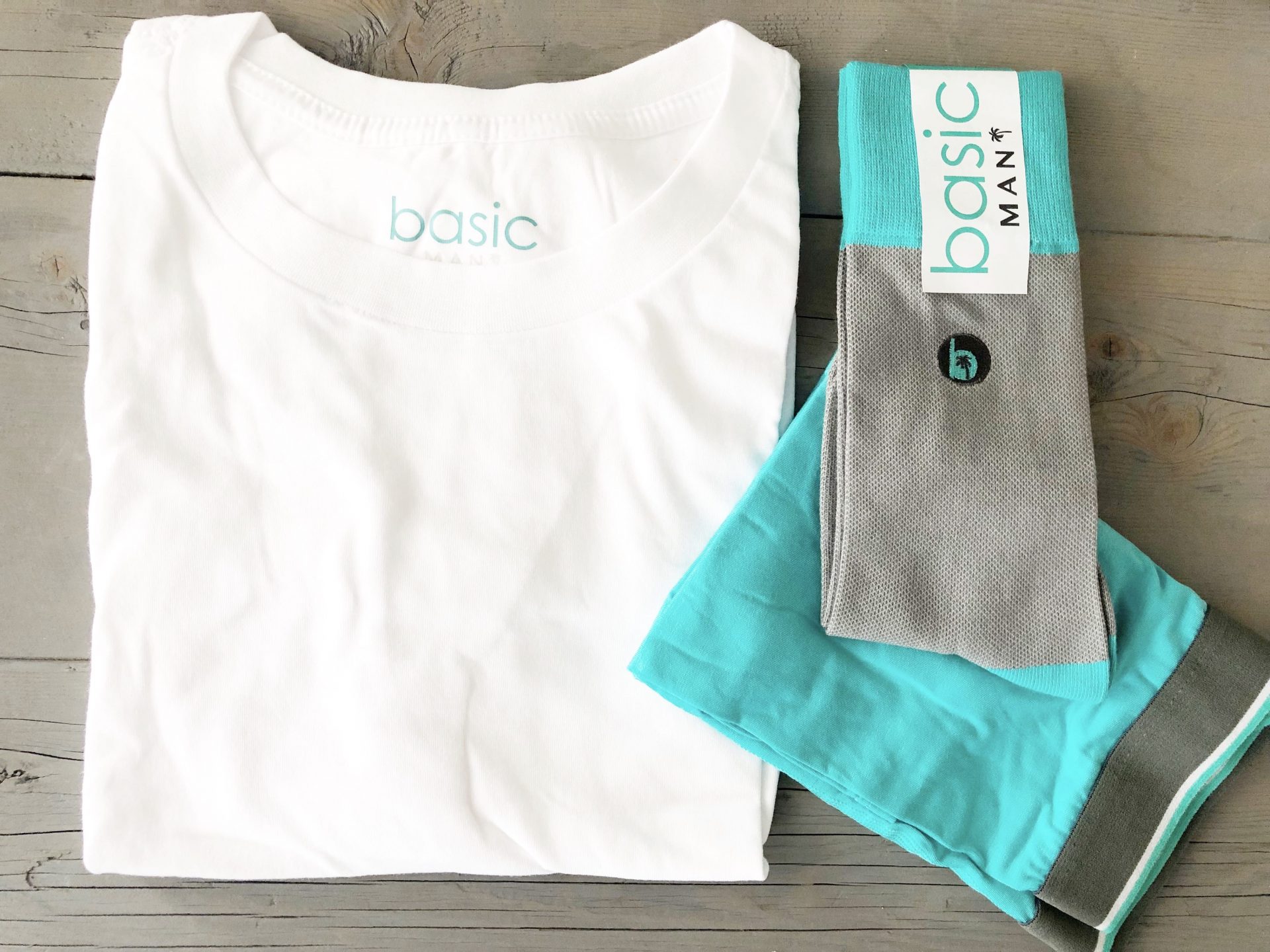 Basic MAN is a monthly subscription service that will deliver 3 essential pieces of your daily life to your doorstep. Every month, they will send you a t-shirt, boxer briefs and socks. It's time to say goodbye to those saggy tee's, stained underwear and socks with holes in them. They kindly sent us this package for review.
Time to Spring clean your wardrobe as we move out of the cold and into the warm.
This month Basic MAN is bringing the 'fresh' to your closet with some Summer essentials.
High Quality T-Shirts
Are you the guy who wears an undershirt below your clothes? Or are you the guy who wears a tee as a fashion statement? Basic MAN shirts are for the both of you.
It doesn't get any more 'basic' then a white crew neck tee. Soft, clean and BRIGHT white!
Modal Boxer-Briefs
Typical boxer-briefs are made from cotton or polyester. These fabrics attract bacteria, don't absorb sweat well, and smell. Instead, we use Modal, which is a sustainable fabric made from beechwood trees. It's 50% more absorbent than cotton, breathable and odor resistant…but more importantly it's ridiculously soft and comfortable. Ever heard of Modal fabric? Probably not, but trust us, this stuff is amazing!
These are as refreshing and colorful as a dip in a the turquoise water of the tropics. An amazing fit and lightweight to help keep your bits and bobs cool through the season.
Multi-Purpose Socks
Do you ride around on those hover board things all day? Well, that's weird. For the rest of us, our feet take a beating on a daily basis. Our socks aren't just your regular dress socks. They are meant for everyday wear and tear. We use premium cotton and bamboo for optimal comfort. Wear them with a suit, or casually with a pair chucks.
Combed cotton with the right amount of stretch, these socks are as comfortable as the days are long.
This months Basic MAN delivery is a perfectly on point color collection to help kick off summer!
Ryan Massel – http://immrfabulous.com