Beauty Box 5 Review January 2017
If you aren't familiar with Beauty Box 5 it is a subscription-based, beauty sampling service that delivers 5 deluxe samples and full-sized products right to your door every month. They are passionate about spicing up your make-up bag and bringing some life and fun back into those boring morning routines. They kindly sent us this box for review.
This month's theme is "Ready for my Closeup".  Oh boy, I sure don't feel ready for any type of close up right now, so this box has arrived just in time!  I can't wait to see what they've got in store for me!  Anyone looking at my make up bag would know without a doubt it could use some sprucing up.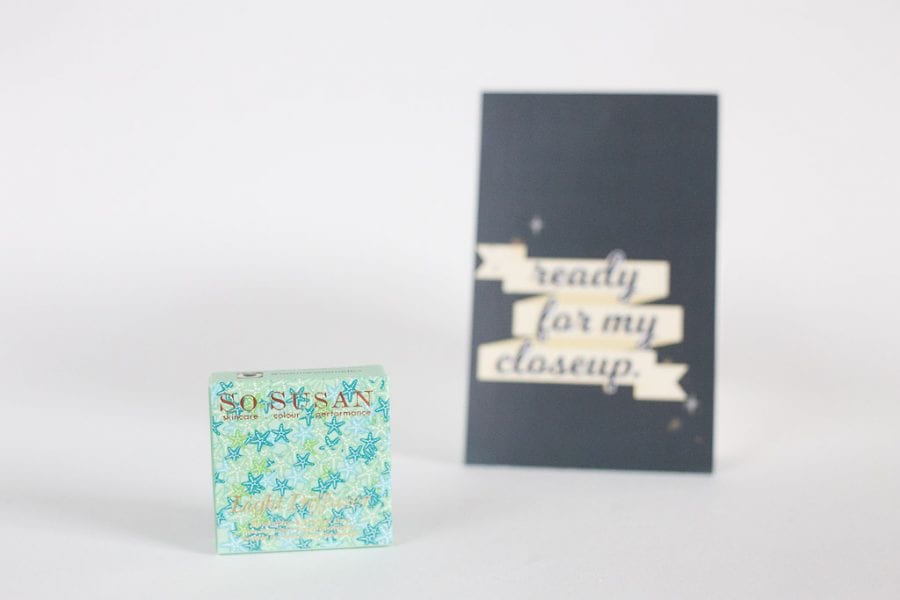 So Susan Light Diffuser
With a scent of cocoa and coconut, this pan smells good enough to eat, and gives you a perfectly defined photo-ready look!  Apply the contour shade on the hollows of your cheeks, while placing the illuminator over cheekbones, temples, and nose.
Off to a great start already!  I've never used a product like this, so my make-up bag is getting spiced up already!  Running a pretty pale complexion as it is I'm looking forward to seeing how this might add some definition to my complexion and perhaps some glow to boot.
Pur-Lisse Pur-Delicate Soy Milk Cleanser
Cleanse away the day with this gentle, non-irritating blend of Soy Milk, Soy Proteins, Whole Oat and White Tea.  Use on damp skin to remove makeup, rinse with warm water, and apply a moisturizer after.
Novex Bamboo Sprout Leave in Conditioner
The harsh winds of winter are especially hard on the scalp and strands.  This leave-in conditioner, made with bamboo sprout, leaves your mane feeling nourished with a glossy celebrity-hair shine.
Perfect!  This cleanser could not have come at a better time, as mine was just about to run out and I was considering switching.  I'm looking forward to seeing how this preforms.  I like the sound of the ingredients too.
I was recently introduced to the world of leave-in conditioner and I have to say I'm a big fan!  Seeing how I've only tried the one brand I'm interested to see how this one does and compares.
Maskeraide Spotted Anti-Blemish Clear Spot Patches
There's nothing worst than a blemish before a big event!  Made with salicylic acid, volcanic ash and tea tree oil, these patches absorb excess oil and calm redness quickly.  Cleanse affected area and apply overnight for best results.
Ok, this feels exciting to me!  Sometimes it can feel a little embarrassing to still be going after blemishes in your 30's, but girls will be girls I suppose!  I feel like a lot of products make high promises in this area, but I trust Beauty Box 5 and the sourcing of their products, so we will see how well it does.
Nanacoco Classic Collection Nail Polish
Give your acrylics a break with these fashion-inspired nail colours.  Throw this polish in your purse and take it to your next pedi appointment or make a DIY spa-day at home!
Beauty!  LOVE this colour!  I gotta say, I'm not much for nail polish on the fingers, as I find I'm a little rough on my hands and it chips too easily, but my toes don't go a day of the year without polish, visible or not.  It may be winter and snowing like crazy today, but my toes are 100% ready for this beautiful spring lavender colour.
Beauty Box 5 January 2017 Final Thoughts
I love a well themed box!  I feel Beauty Box 5 did a great job sticking to the theme while at the same time providing useful yet fun products to try.  I would definitely look forward to receiving another box from them and this coming from someone who is never ready for a close up!
Shonah
Explore.
Save.
Enjoy!
Sign up for a free account on A Year of Boxes to receive exclusive offers, be added to our monthly mailing list, and much more! We are always adding features to improve the experience for our users, from their valuable feedback!
Join Today!