Beauty Box 5 Review May 2016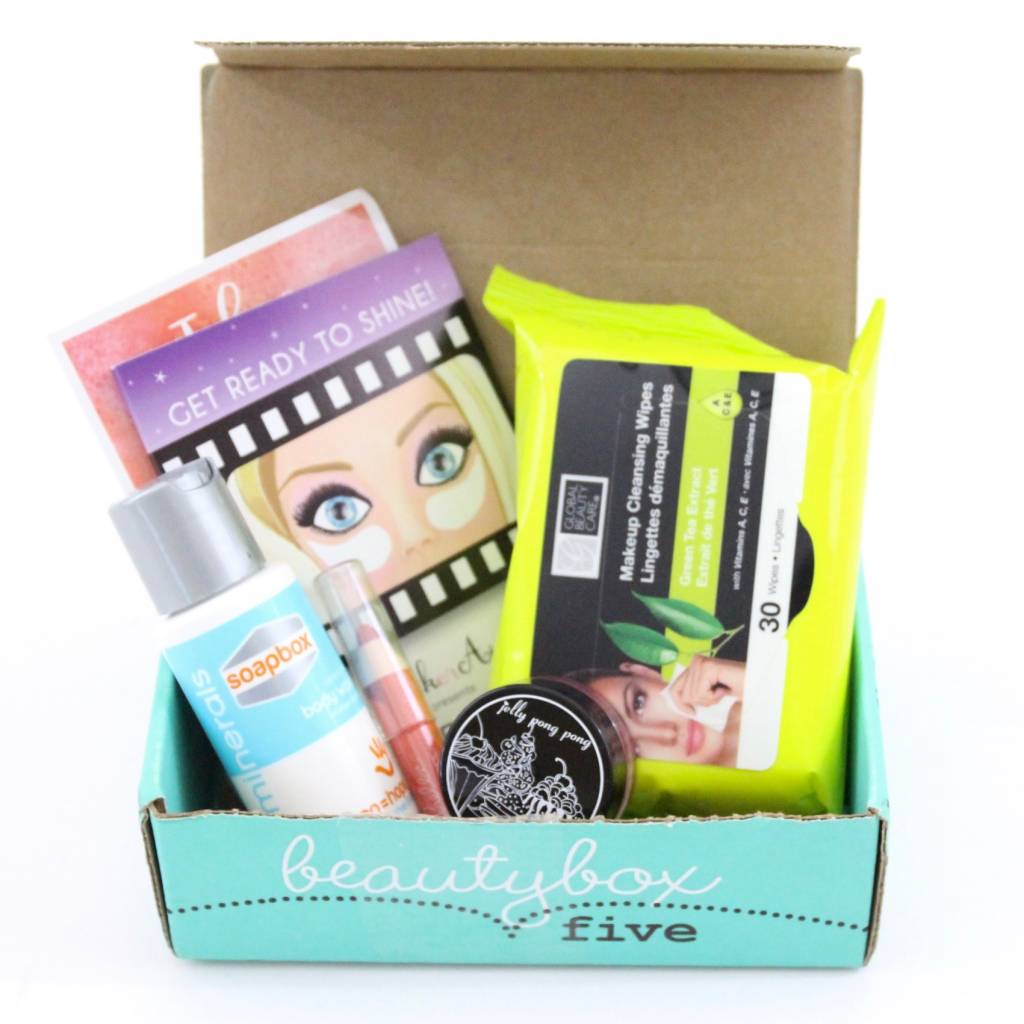 Wow, it has been a very long time since my last Beauty Box 5 review. I haven't received this box since February of last year. Therefore, I was really looking forward to receiving this month's box, it's nice to get re-acquainted with a subscription and see what changes they have made, if any.
If you aren't familiar with Beauty Box 5 it is a subscription-based, beauty sampling service that delivers 5 deluxe samples and full-sized products right to your door every month. This box was provided complimentary for review and may include affiliate links.
Box: Beauty Box 5
Cost: $12 per month ($30 for 3 months or $99 for 1 year)
What You Get: Sign up for a subscription with us and we'll deliver a surprising mix of 5 pretty cosmetic samples and full-sizes in an adorable box straight to your mailbox monthly.
Ships to: Canada & US
Shipping Cost: FREE to US & $3 to Canada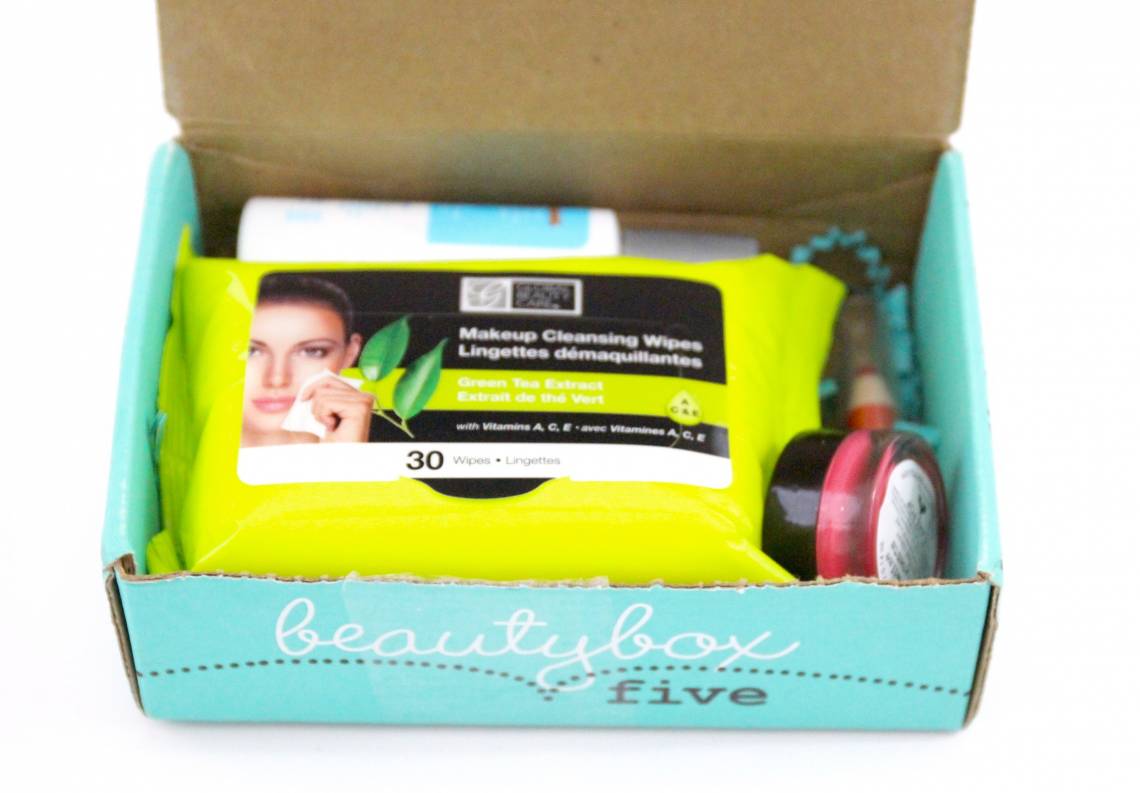 This month's product card says "Take a Hydration Vacation" and it has all the products listed on the back. It tells us what they retail for and how to use them. There is a cute little heart beside the products that are full-size, and it appears we have 3 of them.
Soapbox Sea Minerals Body Wash – I use to dislike receiving travel sized body wash in my subscription boxes, but now that I have been traveling more often, I find that they have been coming in handy. This one is paraben free and each bottle purchased gives soap to someone in need.
Chella Passionate Pink Moisturizing Lip Pencil – I love bright coloured lip products, and this one is bright! It says that the formula is long-lasting and hydrating.
Jelly Pong Pong Paradise Pigments – I recently got over my fear of cream blush, and now I actually prefer it to the powdered version. I tried this one out immediately because they said it is a mulit-tasker (lips and cheeks). It's a little too orange for my liking but still wearable. I might keep it in my purse for blush emergencies.
Maskerade All Eyes On Me Hydrating Eye Gels – I love these things! If you haven't tried them I highly recommend you do. You simply place them under your eyes and let them work their magic. The product card says to use them after a flight or road trip (which is a great idea) but I also like to use them while I'm having a bath.
Global Beauty Care Green Tea Makeup Remover Wipes – I am ALWAYS happy to receive face wipes in my subscription boxes. I use them all the time and keep them in both bathrooms, as well as my gym bag, travel bag and purse. These ones contain Vitamin A, C & E, and I am a huge fan of the later two when it comes to face products.
Thoughts: I'm so glad I got to review Beauty Box 5 after taking such a long break from the beauty subscription. It's actually a great little box, and I definitely needed to be reminded of that. It's only $12 per month and that's very inexpensive when compared to most other beauty boxes on the market. I like the mixture of products this month – cheeks, lips, face, eyes and body. Beauty Box 5 is one of the original beauty subscription boxes, and come to think of it, I'm pretty sure it was the very first box I reviewed. This is a great "starter box" thanks to the cost, and perfect for beauty product addicts.
XOXO
Explore.
Save.
Enjoy!
Sign up for a free account on A Year of Boxes to receive exclusive offers, be added to our monthly mailing list, and much more! We are always adding features to improve the experience for our users, from their valuable feedback!
Join Today!