Beauty Box 5 Review October 2016
Beauty Box 5 Review October 2016
I have been loving Beauty Box 5 as of late. It has turned into such a great little beauty box. I look forward to receiving this one, and for good reason. It is priced extremely well, we always get 5 products, and lately the products have been super fun. I use the hot pink Hair Turban from last month's box all the time! Just thought I would let you know….
Beauty Box 5 Details
If you aren't familiar with Beauty Box 5 it is a subscription-based, beauty sampling service that delivers 5 deluxe samples and full-sized products right to your door every month. This box was provided complimentary for review and may include affiliate links.
Box: Beauty Box 5
Cost: $12 per month ($30 for 3 months or $99 for 1 year)
What You Get: Sign up for a subscription with us and we'll deliver a surprising mix of 5 pretty cosmetic samples and full-sizes in an adorable box straight to your mailbox monthly.
Ships to: Canada & US
Shipping Cost: FREE to US & $3 to Canada
October Theme
This month's BB5 is titled "Boss Babe Comin' Thru". As per usual, I'm not 100% sure how it applies to the items in the box. I have this strange feeling that maybe they talk about the theme somewhere and I just miss it. Maybe on their blog, or Facebook page, etc. Anyways, not a huge deal at all, just something I thought I would point out.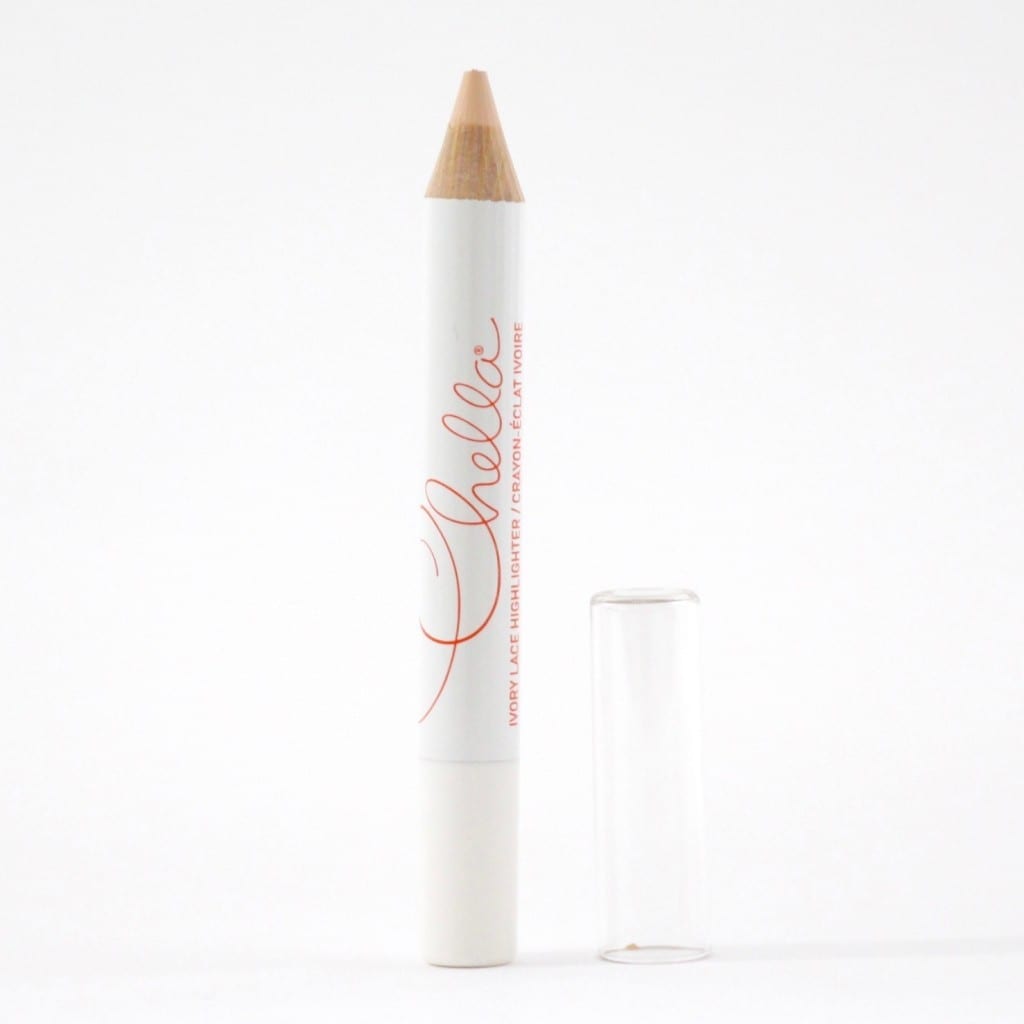 Chella Ivory Lace Highlighter Pencil
Chella's Ivory Lace Highlighter Pencil is a fresh and pretty neutral pencil that will brighten and visibly lift your eyes when lightly applied on the brow bone, dark circles, blemishes and red spots.
Well…..this product just got a lot more exciting. I have received this before and assumed it was just for your eyes. I had no clue you could use it on dark spots and blemishes. Very cool!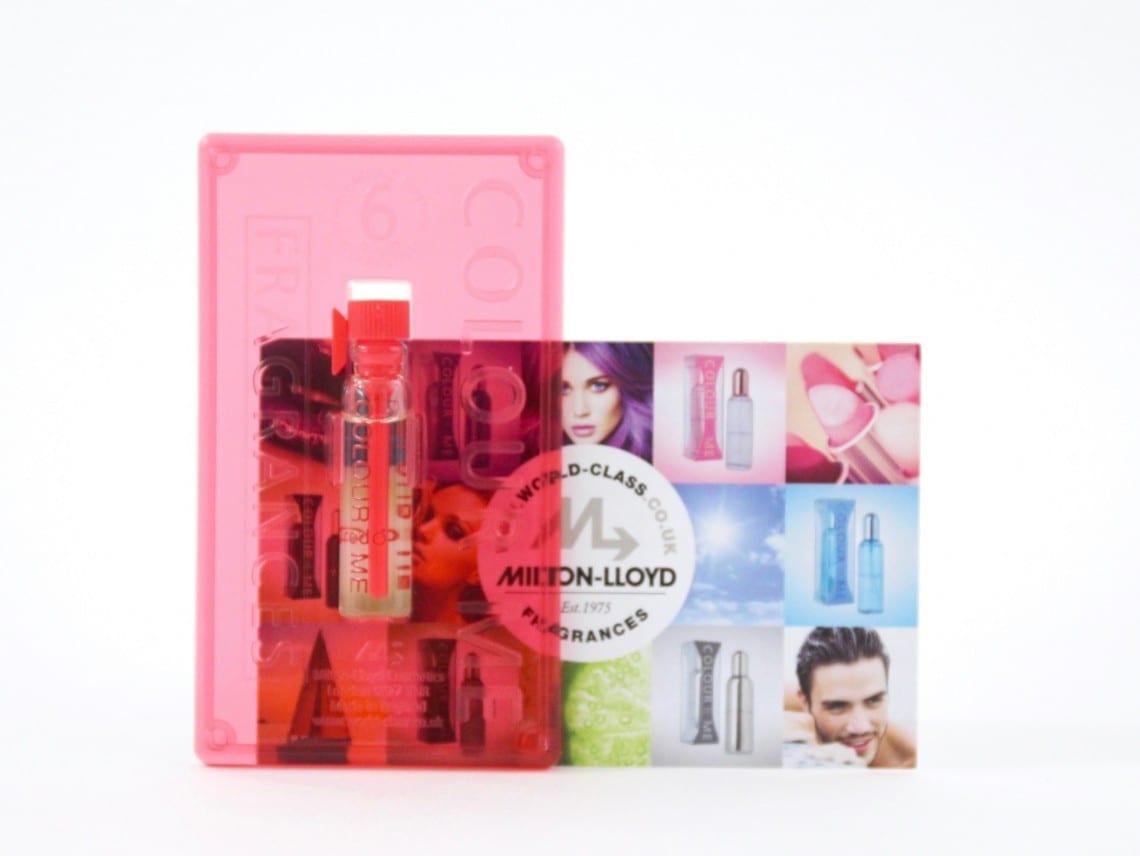 Color Me Femme Gold or Red
A rich chypre woody fragrance with crisp top notes of bergamot, peony and freesia on a warm heart of red fruits, violets, jasmine and carnation. The tenacious base notes of orris, sandalwood and vetiver enhance this very elegant and distinctive perfume.
I have to be totally honest, I'm not overly excited about this item. I love receiving perfume in my beauty boxes as it is an item we don't receive often enough, but I would have loved to see a slightly larger sample.
Emery & Ivory Custom Nail Appliques
All your coworkers will be gawk over your gorg manicure with these custom nail appliques. These strips stretch and stick with ease, making them a fast, perfect fit for every nail shape!
This is another item I'm not too excited about, only because I don't wear nail appliqués. But….that is strictly a personal preference and some subscribers will be very happy with this item.
Real Her Moisturizing Lipstick
Bad day? The only thing you need is coffee and some lipstick! 
This moisturizing satin-finish formula is the perfect marriage of gloss and matte that won't leave lips feeling cracked or dry and the highly pigmented shades will have you feeling the best kind of bold. Plus, it's cruelty free, made without parabens, sulfates, phlalates and synthetic fragrances, and each beautifully-designed tube comes with an empowering name. 
Ohhh….this is kind of fun. I love the square packaging and the black/white combo. I also love that it is cruelty free and made without parabens. A full-size lipstick is a pretty great item to receive in such an inexpensive box….just sayin'.
Amlactin Ultra Hydrating Body Cream
Show rough skin who's boss! This body cream's patented ULTRAPLEX formula works for you – gently exfoliates and is clinically proven to deeply hydrate. Helps smooth your rough, dry, bumpy skin – including dry skin associated with Keratosis Pilaris. 
This is another item that caught me off guard. When I did the YouTube unboxing I just wrote it off as a regular ol' body cream. When in fact it is a really awesome body cream! I am going to test this out on the back of my arms. This time of year is when they like to act up. Cold weather = tiny bumps.
Beauty Box 5 Review October 2016 – Final Thoughts
Ok, I think I owe BB5 a big apology. When I did my YouTube unboxing I wasn't aware of how awesome some of the items were in this month's box. At first glance it doesn't look too exciting, but once you actually read about the items the fun factor goes up a few notches. Take the highlighter pencil for example. I never knew it was a multitasker. And the body cream…..I never knew that it was a power house. Oh, and the lipstick….I never knew it was cruelty free. Moral of the story? Don't judge a book by its cover. And take time to get to know your products before passing judgement.
XOXO
Explore.
Save.
Enjoy!
Sign up for a free account on A Year of Boxes to receive exclusive offers, be added to our monthly mailing list, and much more! We are always adding features to improve the experience for our users, from their valuable feedback!
Join Today!