Bespoke Post Review November 2016
Bespoke Post Review November 2016
I dropped the ball with my November Bespoke Post order. Normally I use my November and December boxes as Christmas gifts, and I opt for the manliest boxes available (think knives, axes, etc…) but, that didn't happen this month. My November Bespoke Post box is for me. I kinda feel bad about it, and I kinda don't.
Bespoke Post Details
If you aren't familiar with Bespoke Post it is a monthly subscription box for men. Each month they release at least one new Box of Awesome. It's a limited edition collection of products packaged together – in a box. Each box is built around a specific story or theme – their goal is to introduce men to something new.
The Box: Bespoke Post (Spread)
Cost: $45
What You Get: Bespoke Post delivers fresh and interesting lifestyle brands and products to men. Each month, you'll get to choose from one of Bespoke Post's limited-edition boxes filled with an array of products built around a central, unique theme.
Ships to: US, Alaska, Hawaii, and Canada
Shipping Cost: US = FREE, Alaska, Hawaii & Canada = $10
November Box – Spread
You all know the drill. Bespoke Post releases new boxes on the 1st of every month. I'm one of those people who logs into their account first thing in the morning on that day as I can't wait to see the new box themes. This month they had some pretty awesome choices, but "Spread" was the one I couldn't pass up.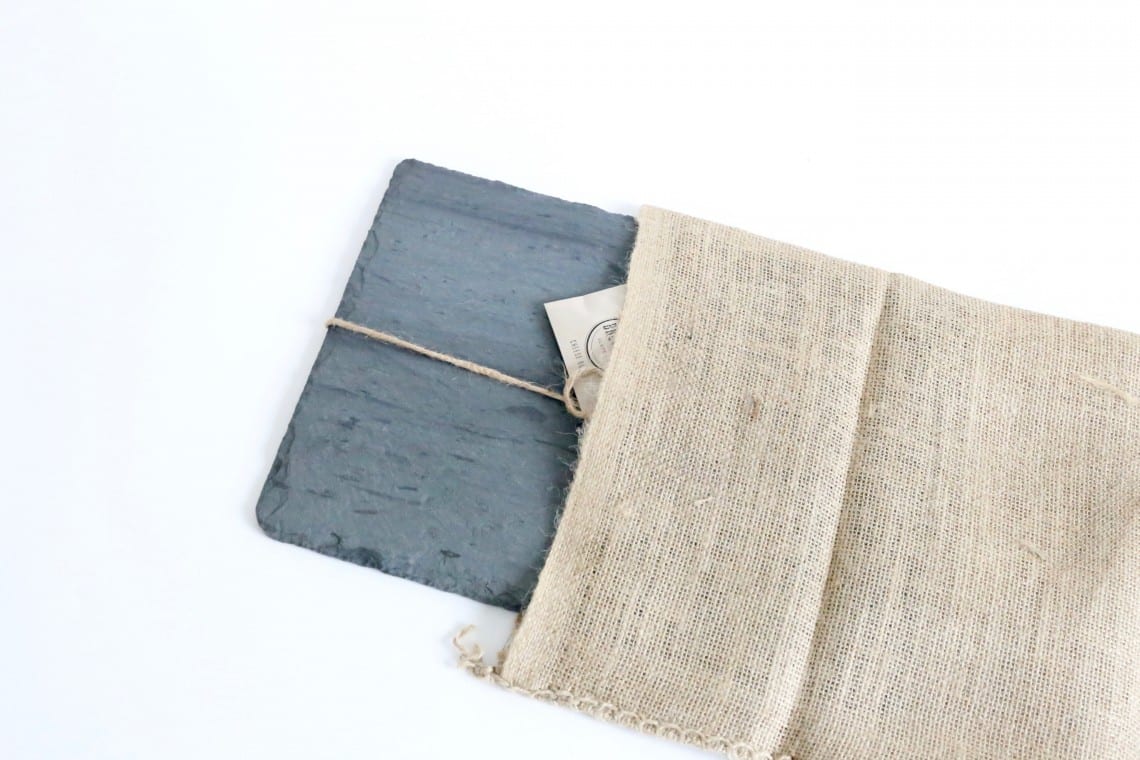 Natural Slate Serving Board
These hand-cut, rough-edged slate slabs are sourced from a family-run quarry in upstate New York and hand-finished in Brooklyn to ensure that they beautifully serve up any bites you deem deserve the spotlight. Each one has its own slight, distinct surface imperfections, adding to the tough vibe and making every board unique, and easily wipes clean with a little soap and water – though mineral oil will really make it sing. Top with your favorite cheese and charcuterie for a distinctive, rustic display. While you're at it, clue your guests into what's what by labeling everything on your board with the included soapstone chalk.
Mini Oak Cheese Slicer
Whether you're presenting a wedge of smoky gouda or a classic parmesan, lay out a better tool to cut it. This small, tough slicer is crafted to shave into semi-hard and aged, crumbly cheeses with ease, and its European oak handle will sit comfortably in your palm as you use it.
These tangy little snacks put your standard cocktail peanuts to shame. They're coated with a layer of flavor that merges the sweet tang of lime with the hot chili zest of harissa, giving your guests a unique treat to nosh on.
Signature Extra Virgin Olive Oil
This is the good stuff. Classic olive notes form a mild-yet-complex base with refined flavor reminiscent of almonds, tomatoes, and fresh herbs. Simply put, it's miles above your normal supermarket fare. Pick up a fresh baguette, tear off a piece, and get to dipping.
Barrel-Aged 18-yr Style Balsamic Vinegar
This barrel-aged reserve has got the texture of honey, the complexity of a top shelf single malt, and an unreal sweetness and tang. Toss some on salads, meat, or even fruit to add a little acidity when it's needed.
Sugar, meet spice. This jam is about to be your new favorite spread, combining the sweetness of peaches and the heat of habanero all under one lid. It'll take all your willpower not to slather it on just about everything.
Bespoke Post Review November 2016 – Final Thoughts
As much as I hate to admit it, my nesting instincts are kicking in, so how on earth could I pass up a box full of such awesome hosting necessities. This slate serving board is GORGEOUS, and it will be perfect for entertaining. I loved that it came with oil and vinegar (quality oil is my weakness right now). This board will look beautiful on my kitchen table, topped with bread, cheese and fruit. I can't wait to use it! Now, let's just hope they don't come out with boxes I want for myself in December. I seriously need to catch up on my Christmas shopping.
XOXO