Bespoke Post Review September 2016
Bespoke Post Review September 2016
This is my favourite time of year to be reviewing Bespoke Post. Don't get me wrong, I love it all year round, but September to December are my favourite months because this is when I start purchasing boxes for Christmas gifts. I use my Bespoke Post boxes as Birthday Gifts and Christmas Gifts, and they are always a HUGE hit.
Bespoke Post Details
If you aren't familiar with Bespoke Post it is a monthly subscription box for men. Each month they release at least one new Box of Awesome. It's a limited edition collection of products packaged together – in a box. Each box is built around a specific story or theme – their goal is to introduce men to something new.
The Box: Bespoke Post (Terra)
Cost: $45
What You Get: Bespoke Post delivers fresh and interesting lifestyle brands and products to men. Each month, you'll get to choose from one of Bespoke Post's limited-edition boxes filled with an array of products built around a central, unique theme.
Ships to: US, Alaska, Hawaii, and Canada
Shipping Cost: US = FREE, Alaska, Hawaii & Canada = $10
September Details
For the month of September I ordered the Terra Box. I knew this one would make a great gift, and now that I have it in front of me, I think I'm going to have to order 2 more. There are three men in my life who would love this and I don't think I could give it to only one of them. I will need a box for all three.
The Ultimate Tool – Barebones
This endlessly functional, award-winning field knife sports more than just a razor-sharp edge. It's modeled after the traditional Japanese hori-hori, a multi-purpose gardening tool, but Barebones has taken their rendition up a notch with a few well-executed upgrades. We're talking both straight and serrated edges, a pommel base for quick hammering, a curved spade scoop, depth markings, a sustainable bamboo handle, and a twine-cutting notch that doubles as a bottle opener.
It comes secured into a heavy-duty canvas sheath, which is reinforced with a durable lining and stainless steel belt clip supports so you can keep it handy. Whether you're yanking out weeds from the garden, cutting a length of fishing line, or whittling a walking stick at the campsite, it'll provide you with lots of multi-purpose backup.
Audubon Bird Call – American Bird Products
No matter what project you're handling outdoors, there's always time for a quick break to breathe in your surroundings. Give your phone a rest and call on some company with an iconic, ingeniously simple bird call. The clever design is the first bird call to have been widely produced in America, and has been made and tuned the same way – by hand – for the last 60 years. Just twist the cast zinc plug against the painted birchwood base to attract any songbirds in your neighborhood.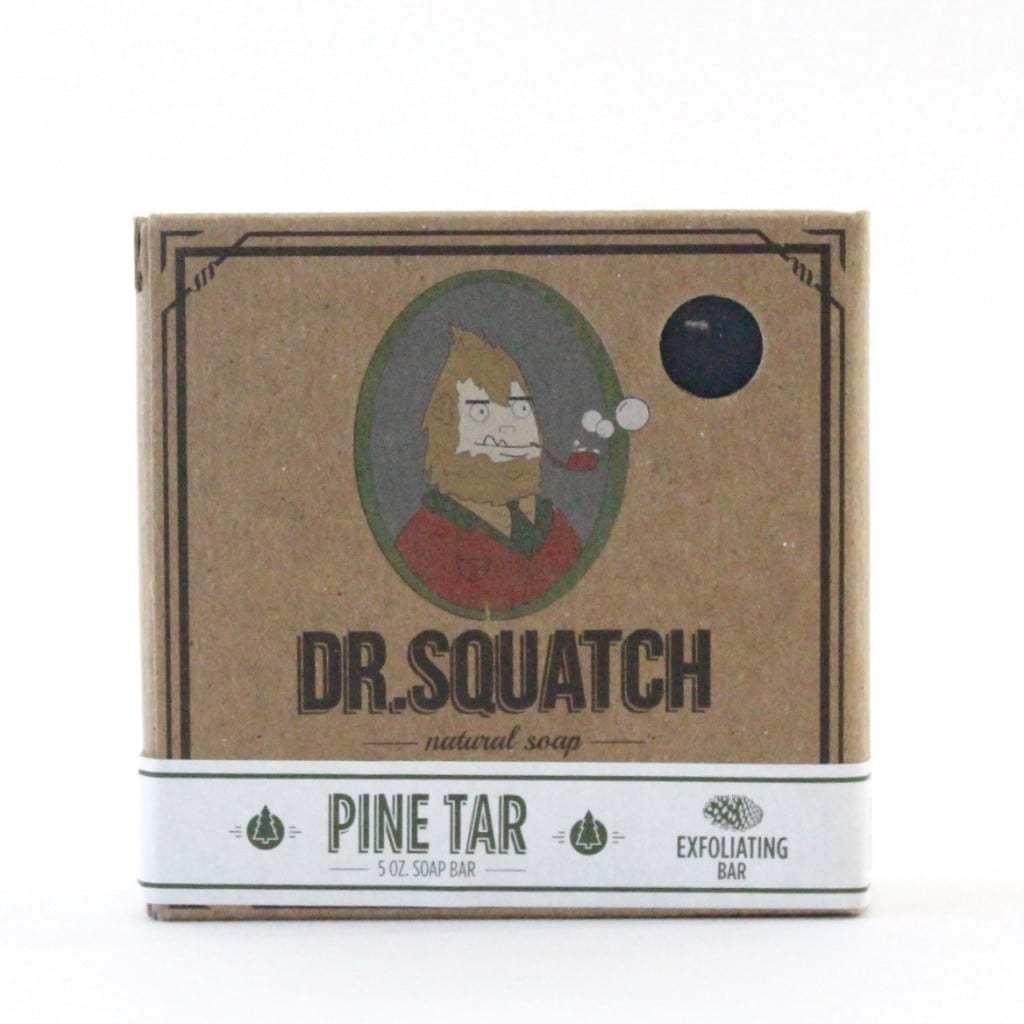 Pine Tar Soap, 5 oz – Dr. Squatch
When you've wrapped up the day's work, scrub down with some all-natural suds that match the spirit and scent of the great outdoors. Dr. Squatch's all-natural bar soap helps you do just that, with a gritty oatmeal- and sand-infused formula to buff away grime, and coconut and olive oils to refresh and moisturize. And the pine tar extract does more than just lending an ultra-woodsy scent – it's renowned for soothing itchy skin, from eczema to mosquito bites.
Bespoke Post Review September 2016 – Final Thoughts
One thing is for sure, I am always impressed with the quality of the products in my Bespoke Post boxes. When I ordered the Terra box I mostly got it because the main item was a knife, I had no clue that the knife was so versatile. It's good for cutting, measuring digging, etc…..it's absolutely perfect for any guy who likes to be outdoors. I have a feeling I will be ordering quite a few Bespoke Post boxes between now and December…….my poor credit card.
XOXO