Bespoke Post Review September 2017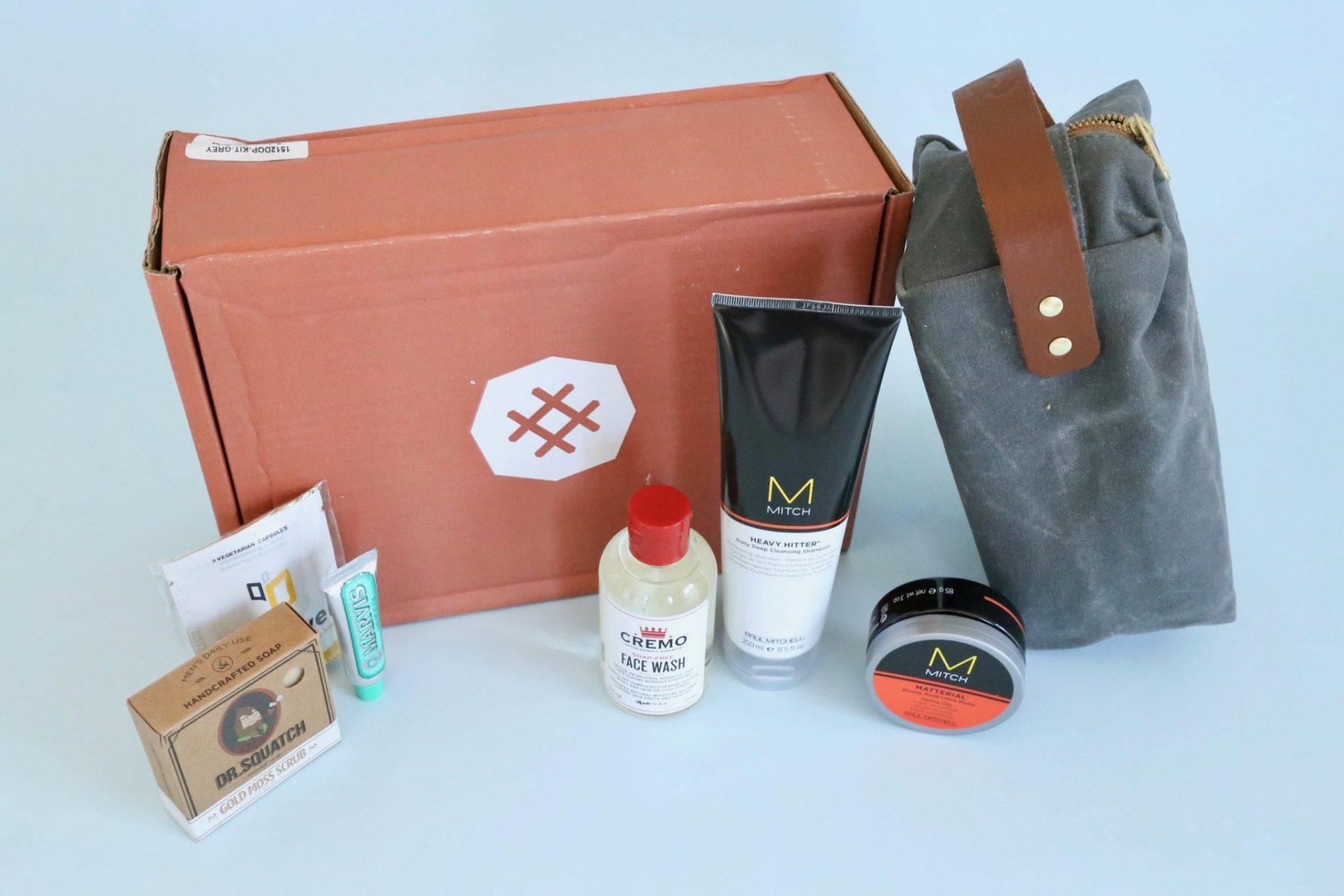 Bespoke Post is a monthly lifestyle subscription box. They scour the world for fresh and interesting products. Each month they create a themed 'Box of Awesome' that will introduce you to a new and different way of thinking. In the previous months, they've sent aged cocktail sets, coffee hand-grinders, high-end shaving kits, and more.
Bespoke Post is easily one of my favourite subscription boxes to review. I have been following this box since I started my sub box journey back in November of 2012. Each month they release new boxes for you to choose from. They also offer past boxes from time to time, and that's what I am reviewing for September.
The Box – Refresh
Getting ready has never looked so good.
Your dopp kit – and the grooming gear you pack inside – should look just as sharp as your daily style. And when it's well-stocked, you'll look (and feel) clean, polished, and put-together, both at home and on the road. We covered both fronts, so you get a quality pack for all your favorite products, and a formidable lineup of new ones.
The Refresh Box could be considered a Bespoke Post classic. I have received this box before, but seeing as it has been a while since my last review I thought it might be fun to review one of their most popular past boxes…..
Dopp Kit
A dopp that's as resistant to blending in as it is to wearing down. They were designed exclusively for us, and crafted with care here in the States. The sturdy exterior uses a heavyweight 15oz waxed canvas sourced from family-run American mills. The details don't skimp, either: a full-grain leather handle and pull tab, brass zipper and rivets, and Blue Claw's signature blue ballistic nylon lining all lend some polish. We've got it in four colorways: a rustic olive, a dark navy, a stoic gray, and a light tan.
But where's the fun in an empty dopp? We filled it up with a roster of grooming tools to keep you looking slick.
When you purchase the Refresh Box you can choose from four different colours – grey, olive, navy or tan. I love how sturdy and rustic this particular dopp kit is.
Heavy Hitter Shampoo
Get the gunk out of your mane. MITCH's formula cleans deep down to get rid of dirt and product, but won't strip away the natural oils that keep your hair soft and shiny. And the refreshing cedar and agave scent will leave you smelling as good as you look.
Matterial Styling Clay
A helping hand for your hairstyle. This stuff is easy to apply and dries soft and shine-free, for when you just want a bit of flexible texture that doesn't look overdone.
Natural Handmade Soap
These all-natural soaps are made by cold-pressing olive, coconut, hemp, and fragrance oils with organic shea butter and sea salt. The Gold Moss version – our personal favorite – has a woodsy, fresh scent that gives your shower a burst of the outdoors.
Face Wash
This well-balanced facial cleanser is pH neutral, with a concentrated foaming gel that leaves your face feeling so fresh, so clean.
Toothpaste
A minty import from Italy, packed in an old-school, apothecary-inspired tube. It'll leave your mouth sparkling and your medicine chest looking good.

Bespoke Post Review September 2017 – Final Thoughts
As you can see from the items provided above, Bespoke Post puts together a really great box. They come up with the best themes and always provide quality items. I'm often amazed by the quality and value of each box when compared to the actual cost. Bespoke Post is my go-to subscription when it comes to men's gifts. My Brother, Dad and BF have received this box many times over the last few years and they have loved every single item. They get most excited about the boxes with outdoor type themes, but also appreciate boxes like Refresh as they provide the essentials every man needs. I already have a recipient in mind for this month's box, but with that being said, I feel like Refresh could be gifted to all of the men in my life. Keep Bespoke Post in mind when planning out your shopping list for Christmas, it truly makes a wonderful gift.
XOXO