Your Bijoux Box Review May 2016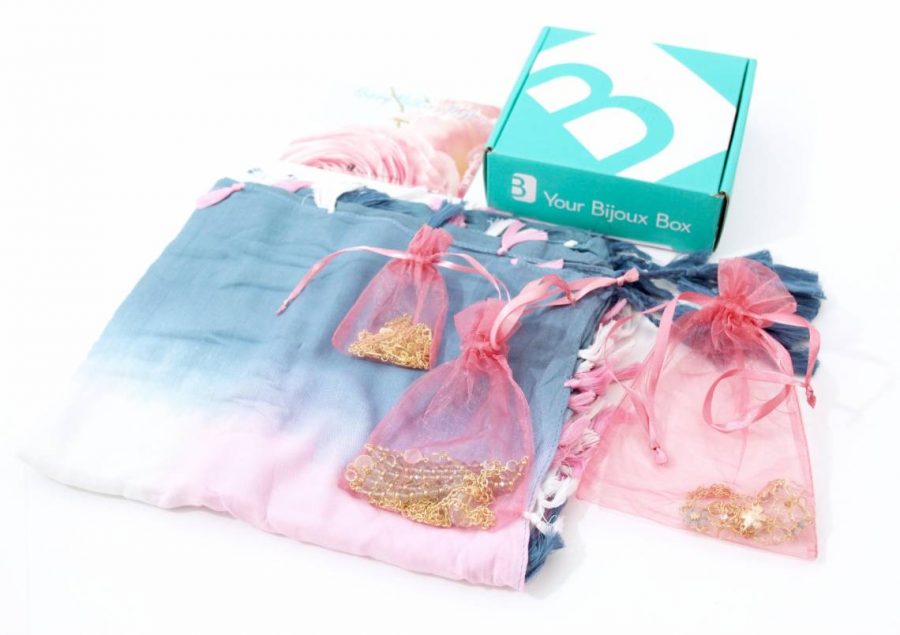 I honestly don't know what I would do without Your Bijoux Box. I find myself wearing one of their pieces almost everyday, and some of my favourite necklaces have come from this wonderful little box. They continue to find amazing necklaces month after month, and their bracelets are pretty great as well.
If you aren't familiar with Your Bijoux Box it is a monthly subscription box containing 3 pieces of jewelry, hand curated by Shana. The jewelry they select is on-trend, versatile and wearable, and you will receive at least $100 worth of jewelry each month. This box was provided complimentary for review and may include affiliate links.
The Box: Your Bijoux Box
Cost: $35 per month
What You Get: 3 pieces of hand curated jewelry at your doorstep each month.
Ships to: US & Canada
Shipping Cost: FREE to US & $6 to Canada
This month's box came packed to the brim, it was almost overflowing, and for good reason…..we received a bonus item! I love it when subscription boxes do things like this. It's so nice to get an extra item here and there, I think it's great marketing, and will keep their customers coming back for more.
Rose Quartz Tassel – The product card says that tassels are one of Spring's most prominent trends, and I couldn't agree more. I love me some tassels…..when it comes to jewelry that is. This necklace is gorgeous and will pair perfectly with simple summer dresses and blouses. Please note – I wrapped the necklace for review purposes so it is actually much longer than this.
Openwork Blossom Collar – I'm not a huge fan of flowers on my jewelry, but this piece is beautiful. It has a bit of a dainty feel, and a statement feel at the same time. I'm not totally sure what I will wear this one with yet, but it's too pretty to stay hidden in my jewelry box.
Chevron Gold Strand – As much as I love my statement necklaces, I also appreciate a simple gold necklace like this one. It is a piece that can be worn with a number of different outfits, and will be perfect for those days when I need something easy to throw on. Please note – I wrapped the necklace for review purposes so it is actually much longer than this.
Rose Ombre Scarf – The product card says that this is their Mother's Day gift to us, and what a wonderful gift it is. I am in LOVE with the colors on this scarf, not to mention the adorable tassels. I will definitely be finding excuses to wear this throughout the summer, even if it might be a little too warm.
Thoughts: Once again I am a happy girl. This month's box is amazing, and the bonus scarf was a really nice touch. I usually like to receive a mixture of pieces (necklace, bracelet, earrings) but I don't really mind that we received 3 necklaces this month. I find myself wearing necklaces more often than bracelets so it probably makes sense that I should have more of those anyways. I'm not in love with the flower necklace, but that's just a personal preference, and who knows, I might put it on and change my mind completely. This is definitely my go-to jewelry box, and my collection just wouldn't be the same without it……..#makesmyhearthappy.
XOXO