Bokksu Review August 2017
Bokksu is a premium subscription service for people to discover delicious snacks and teas from all over Japan. Having lived in and snacked through Japan, Founder Danny Taing curates a gourmet box for subscribers every month filled with authentic Japanese snacks and tea pairings. They kindly sent us this box for review.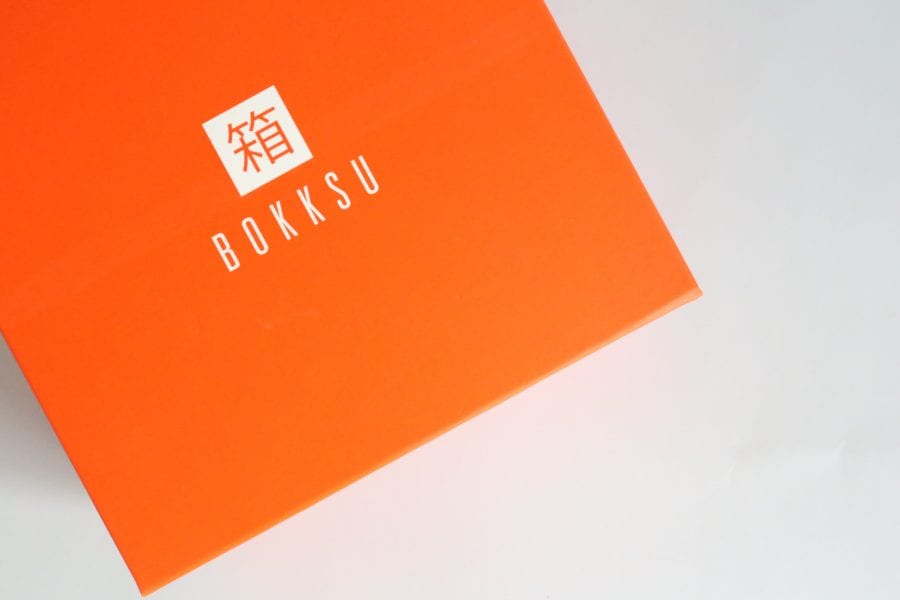 Bokksu is my personal favourite when it comes to Japanese Snack Subscription Boxes. I find it to be classy, consistent, and the snacks are quality. I love the different themes they come up with each month and absolutely LOVE their marketing. Everything is so pretty and thoughtful.
August Theme – Cool for the Summer
Summer in Japan means matsuri (festivals) and fireworks on the beach, but it also comes with unbearably hot, humid days. Yusuzumi (夕涼み) is a Japanese ritual practiced during summertime evenings to help cool down. The traditional method is to go outside in the early evening after the heat has subsided and sit on an engawa (traditional Japanese porch) in a breezy yukata (cotton kimono) while fanning oneself with a uchiwa (paper fan). Other methods include taking early evening baths or drinking a cold glass of sencha (green tea). To help you practice yusuzumi this summer, we selected Japanese snacks best enjoyed chilled that will reinvigorate you after a long, hot day. This month's assortment will satisfy your snack cravings and will keep you "Cool for the Summer"!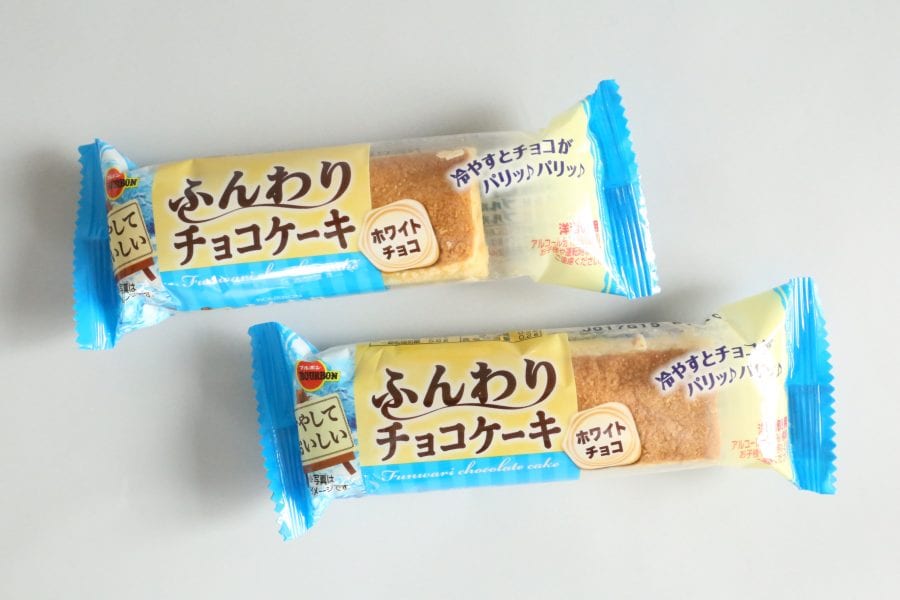 Fluffy White Chocolate Cake
With light notes of apricot jam and rum, this delightfully soothing snack is made by layering white chocolate between sheets of almond-infused cake.
Shiroi Fusen
These deliciously crisp wafers snap and melt away to reveal a creamy filling. Enjoy this light cookie that has been a part of the summer snack scene for decades.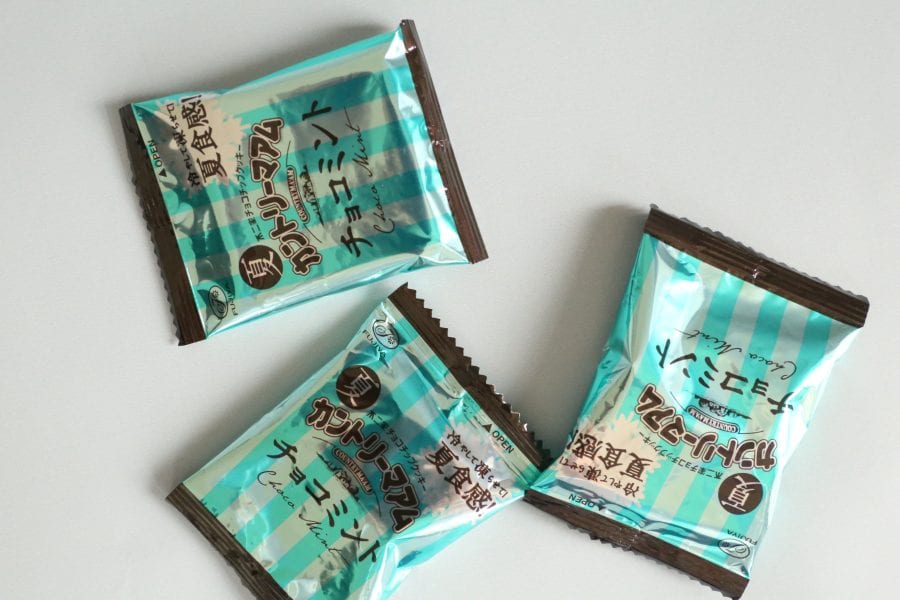 Summer Country Ma'am Chocolate Mint
A perfect combination of buttery-soft chocolate cookie and refreshingly cool mint chocolate chips, this fun cookie will make those long summer days seem not so long.
Blanc Manger
Meaning "white food" in French, this silky treat uses rice flour instead of gelatin. This creamy confection is light in flavor and makes any hot night feel fresh.
Nagoya Caramel Sandwich Cookie
Created by world-renown Chef Shibata, this buttery and caramel-flavored cookie sandwich is packed with creamy filling and caramel-soaked raisins. It's an essential snack on a hot summer day!
Tomato Curry Rice Crackers
Japanese people enjoy eating curry during the summer to beat the heat. The rich tomato curry is perfectly balanced by the crispy crackle in this tasty senbei.
Edamame Senbei
With real edamame bits baked into the cracker, this senbei is peppered in kinako (roasted soybean powder) and packs a crunch that makes it the perfect pairing with tea to keep cool during the summer.
Satsumarche Mizudashi Cha
Mizudashi (cold brew) green tea is the perfect drink to quench your thirst in the summer. Enjoy a cold, refreshing cup of Sencha mixed in with Matcha green tea.
Bokksu Review August 2017 – Final Thoughts
Bokksu did something really fun this month, they selected Japanese snacks best enjoyed chilled that will reinvigorate you after a long, hot day. Perfect for hot August days! Nothing makes me happier than a subscription box embracing the season and choosing an appropriate theme for their box. I feel like a good theme can go a long way. The fact that they included snacks that are best enjoyed chilled was a genius idea. Bokksu really sets themselves apart from all the other Japanese Snack Subscription boxes on the market, thanks to the time and effort that goes in to each box……and the fact that they keep it classy, I love that!
XOXO
Explore.
Save.
Enjoy!
Sign up for a free account on A Year of Boxes to receive exclusive offers, be added to our monthly mailing list, and much more! We are always adding features to improve the experience for our users, from their valuable feedback!
Join Today!