Bombay & Cedar Review June 2019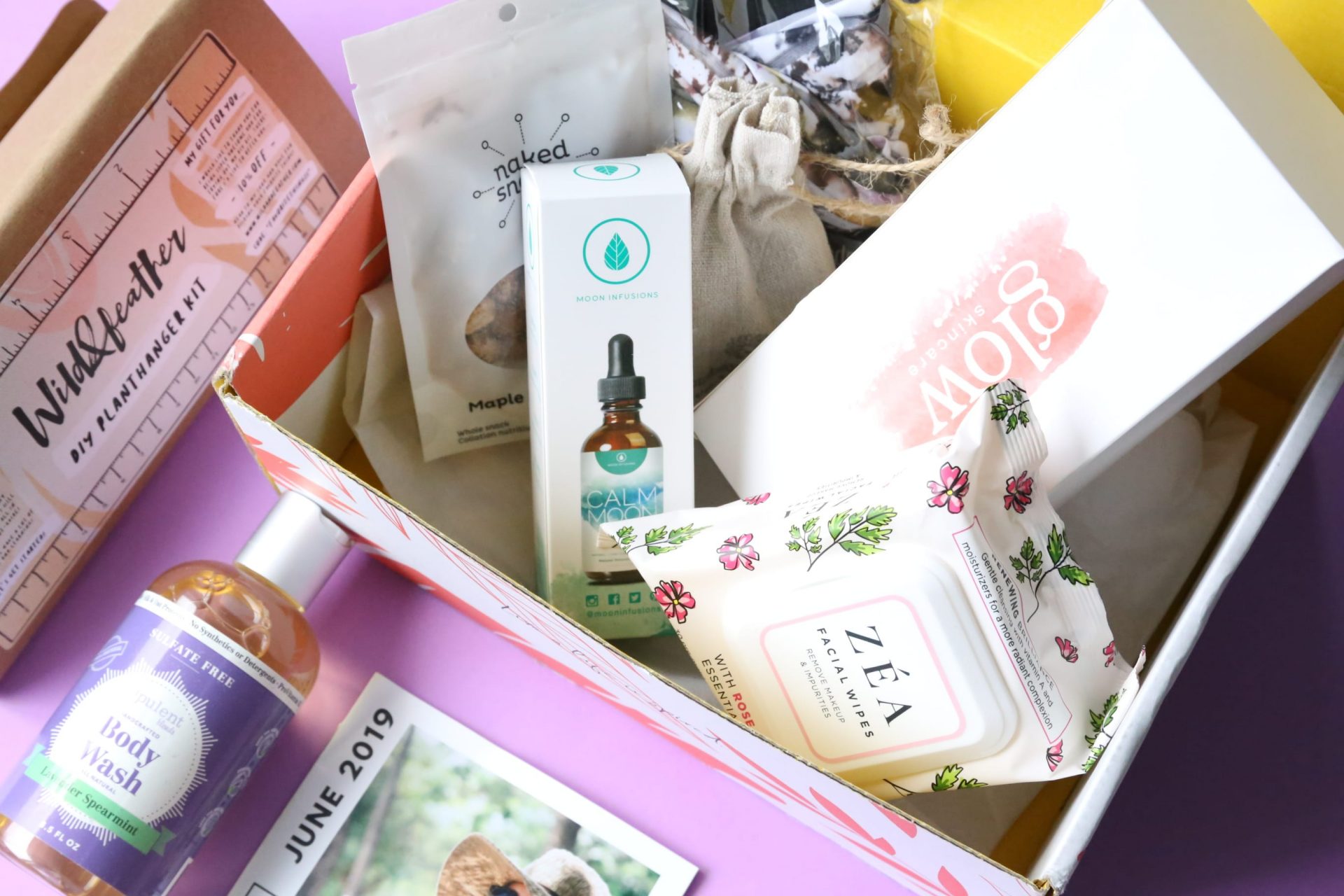 Bombay & Cedar is an aromatherapy, beauty & lifestyle subscription box featuring full size products including essential oils, diffusers, skincare, books, snacks & other products carefully curated for the discerning woman who lives a life inspired. They kindly sent us this box for review.
Each month I anticipate the arrival of my Bombay & Cedar box. I fell in love with this subscription the moment I laid eyes on it. In fact, I still remember the very first box I received, which was quite some time ago. My favorite part is, and always will be, the essential oils. But, with that being said, I also really love all the other items they curate to go with the oils.
Subscription Details
Here's a quick look at the Bombay & Cedar subscription details……..
Join The Tribe: Every month they will delight your doorstep with a new aromatherapy theme. No contracts, skip a month, cancel anytime.
Cost:

Premium Box = $49.95 per month
Mini Box = $29.95

Shipping: $6.95 to US, $16.95 to Canada, $23.95 International
Here's a closer look at the June Premium Bombay & Cedar box….
Petitgrain Essential Oil by Bombay & Cedar ($17)
This oil is not only uplifting but also calming and balancing. It's beneficial to reduce anxiety, calm the muscular system, improve mental clarity and much more.
This is an oil I've never heard of before, and that gets me excited. It means I get to do some research and learn something new. It is described as fresh, floral, slightly herbaceous and it blends well with other citrus oils, Cassia, Cinnamon, Eucalyptus, Geranium, and Lemongrass.
Dream Essential Oil Blend by Bombay & Cedar ($24)
An excellent blend to help individuals who wish to relax and calm themselves. Extremely soothing, this oil can be diffused for a restful night or massaged into the temples for relaxation.
This is an oil blend I am very excited to see in the box. I often diffuse oils at night, as does my Dad….and my sister now that I think about it. It will created a nice relaxing atmosphere.
Maple Praline Almonds by Naked Snacks ($2)
These crunchy nuggets are artisaanally crafted in small batches, using superior grade California almonds. It's not all indulgence though, almonds also help to build and maintain strong bones.
I am very familiar with Naked Snacks, mostly because they have their own subscription box and they are based in Canada. I have tried most of their snack mixes and the Praline Almonds are pretty darn good.
Lavender Spearmint Body Wash by Opulent Blends ($7)
This all natural alternative to those petroleum fragrances synthetic products is an all around better choice. This body wash infused with essential oils, will leave you smelling great and your skin soft.
This is the kind of item I love to receive in subscription boxes. It's something I use on a daily basis so it will definitely come in handy. I like that it is infused with essential oils, and lavender just happens to be ones of my favorite scents.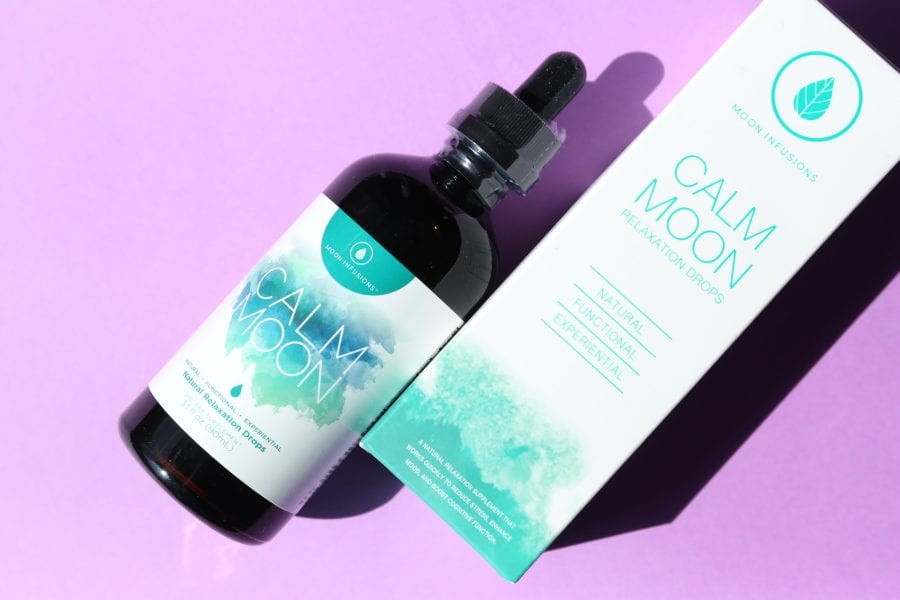 Relaxation Drops by Moon Infusions ($50)
These all-natural relaxation drops infused with botanicals scientifically known for their stress reducing, mood enhancing, and performance boosting properties.
I received these drops in another box and as much as I love the idea, I never did end up testing them out. I think some subscribers will love these drops, it's just not something that I would personally use.
10-in-1 Mad Dana by Mad Style ($9)
This Mad-Dana is an essential accessory for the Spring and Summer seasons. It can be worn in ten different styles! Available in numerous patterns. Which one will you get?
Oh…..this is fun! I love a good hair accessory. I tried to find more details on all the different ways to wear it but had no luck. I believe it can be a scarf, headband, head wrap, etc….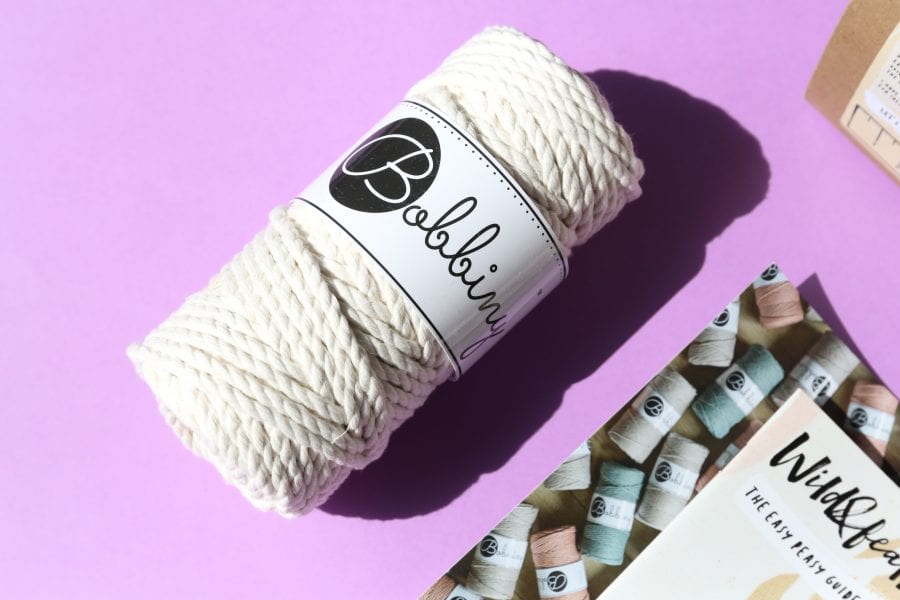 DIY Macramé Plant Hanger Kit by Wild & Feather ($46)
This DIY Macramé Kit consists of patterns, illustrations and designs that care carefully made with the purpose of teaching you four of the most popular knows used for macramé.
Macramé is huge right now, and for good reason. It's a super cute way to decorate your home. Whether it be a wall hanger, plant hanger, etc…. And, I am always up for a little DIY project.
Facial Wipes by Zéa ($5)
Zéa facial wipes work gently to cleanse and refresh. Natural oils, like rosehip, helps to moisturize your skin to feel simply radiant.
I use facial wipes on a daily basis and consider myself a bit of a connoisseur. I've tried my fair share of brands over the years and really only like a couple. I'm always happy to test out a new brand and I really like that these ones include rosehip and other natural oils.
Cold Roller by Glow Skincare ($24)
This Stainless Steel Cold Roller is used to help reduce the appearance of pores, puffiness, redness and inflammation. Put it in the fridge or freezer 20 minutes before using. Use AM + PM.
Oh…..this is so fun! I received a jade roller in one of my boxes a few months ago and love the way it feels on my skin. Cold rolling can help with a number of skin issues, and it isn't just for your face, apparently you can use the roller on your neck, back, etc…..
Bombay & Cedar Review June 2019 – Final Thoughts
To me, the June Bombay & Cedar box has a relaxation/pampering theme to it. The essential oils started things off as both of them will provide a calming atmosphere. The skincare products are scented with calming oils like lavender, the wipes will be great to use prior to your cold roller, the headband can be used to keep your hair out of your face, and the praline almonds are a nice little snack to enjoy while you pamper. Not to mention the calming drops……I see a spa night in the near future.
-AYOB