Bombay & Cedar Review October 2018
Bombay & Cedar is an aromatherapy, beauty & lifestyle subscription box featuring full size products including essential oils, diffusers, skincare, books, snacks & other products carefully curated for the discerning woman who lives a life inspired. They kindly sent us this box for review.
Christmas is right around the corner and I'm sure most of you are starting to check people off your Christmas list. While you are at it, I highly recommend getting a gift for yourself, and if you are going to buy anything as a little self-care gift, it needs to be Bombay & Cedar. It is one of my favorite subscription boxes and it makes a really great gift.
Subscription Details
Here's a quick look at the subscription details……..
Join The Tribe: Every month they will delight your doorstep with a new aromatherapy theme. No contracts, skip a month, cancel anytime.
Cost:

Premium Box = $49.95 per month
Mini Box = $29.95

Shipping: $6.95 to US, $19 to Canada, $35 International
Here's a closer look at the October Premium Bombay & Cedar….
October Theme: Kindness
October marks the first full month of Fall, sparking thoughts of turning leaves, pumpkins and apples (can you smell the cider?). October is also designated as Breast Cancer Awareness month, making it a great time to be thoughtful, support important causes and care for others. When you are kind, it not only changes you, it changes the world.
This box is filled with goodies that make you feel warm hearted, inspiring you to share your warmth with those who need it! Plus, proceeds from each box will be donated to National Breast Cancer Foundation, Inc.
Cinnamon Leaf Essential Oil ($10)
Cinnamon leaf essential oil is a fragrant oil derived from the leave of the cinnamon tree. It shares many of the same qualities of its sister oil, cinnamon bark.
Tangerine Essential Oil ($10)
Native to Asia, tangerines were used extensively in Chinese medicine for a range of ailments including breast tenderness, lymphatic clearing and normalizing the flow of qi, among others.
I am beyond excited to see Cinnamon Essential Oil in the box this month. Not only is it one of my favorite scents but it's also perfect for the holiday season. I have no doubt that it will be in my oil diffuser on a daily basis.
Paleo Puffs by Lesser Evil ($1.59)
The rise of the paleo movement has introduced us to the world of grain-free eating. These puffs are packed with organic cassava, coconut flour & sweet potato and then dusted with organic coconut oil. In "No Cheese" Cheesiness or Himalayan Pink Salt.
I am slightly obsessed with snacks, as you all know, and I get so darn excited when I sub box introduces me to a new brand or product. In this case, I am familiar with the brand, it's a fave, but I had no clue they had grain-free puffs in their product line. I kind of wish I received the "no cheese" flavour but I'm certainly not complaining.
Send Some Friendship by Knock Knock ($12)
Fill in the Love Postcards go where no text or email can. Send some friendship with two sets of twelve different postcards to give someone, leave on a desk, tuck into a bag, or actually mail.
This is the best idea ever. This fun little book is full of postcards with notes of love and encouragement for your friends. What's not to love!
Relieve Eye Serum by Zatik ($28)
Rekindle and elevate youthfulness around thin areas of the eyes. Lightweight formula absorbs quick to smooth and soften the appearance of wrinkle lines and to ease puffiness under the eyes.
I am more than happy to test out eye products and I actually already gave this one a go. It felt nice on skin, absorbed quickly and left my eye area feeling moisturized. This is exactly what I look for in a skincare product.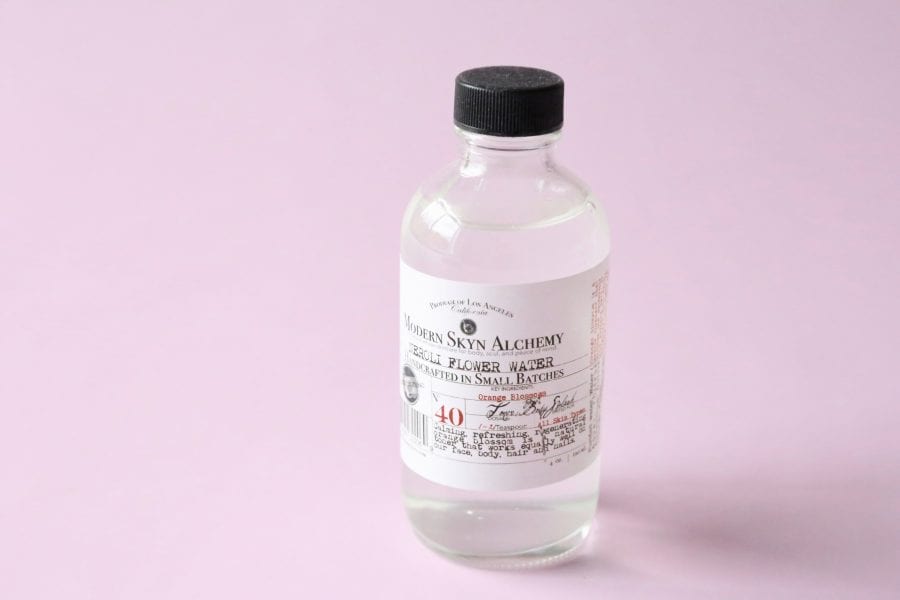 Flower Water by Modern Skyn Alchemy ($8)
This unique floral water soothes, hydrates and freshens the skin. Excellent for the face and body. Available in mint, lavender, neroli or rose.
Ready-Made Water Infusions by Herb & Orchard ($9)
All-natural on-the-go Water Infusion pouches made with only real fruits and real herbs. Available in Lemon + Mint, Strawberry + Basil or Watermelon + Rosemary.
I don't know about you, but I really need to watch my water intake this time of year. I don't drink nearly as much water in the winter months as I do in the summer months and hydration is just as important when the weather is cold. It's for this reason I am so happy to see this product in the box. Genius idea!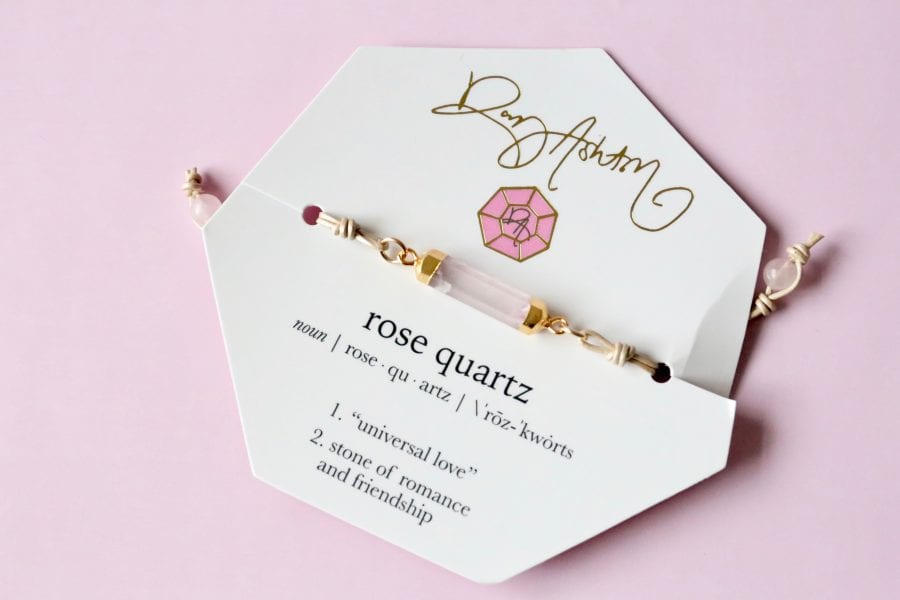 Gemstone Bracelet by Rory Ashton ($38)
A delicate gemstone bracelet with an adjustable slide, available in blue lace agate, rose quartz, howlite, quartz, opalite, amethyst, or malachite.
I'm pretty picky when it comes to bracelets. I don't usually wear them because they are often too big. But this one is gorgeous and it is adjustable. I think it will be a lovely accessory for all my holiday outfits.
Himalayan Salt Pluggable by Airome (?)
This Himalayan Salt Pluggable emits energizing negative ions, purifying the air, improving mood, and providing a natural-feeling light source. Available in rubbed bronze, with intersecting circles or white or brushed gold with cut metal design.
This is the item I am most excited about in the October box. It was one of the spoilers and as soon as I saw it I got even more excited for my monthly Bombay & Cedar delivery than I usually do. I'm intrigued by Himalayan Salt and all the wonderful benefits it possesses and am super excited to test it out in pluggable form.
Thank You Gift
If you shared your box on social media last month you have also received a special gift as a thank you for spreading the word about our box.
Bombay & Cedar Review October 2018 – Final Thoughts
The October Bombay & Cedar box is giving me all the feels, but then again, it gives me all the feels every month so that shouldn't come as a surprise. It's packed full of exciting products, it has introduced me to some new brands and proceeds from each box will be donated to National Breast Cancer Foundation, Inc. I am a HUGE supported of any box that gives back so I'm tempted to say that the October Bombay & Cedar is one of my favorite boxes thus far. It's definitely worth checking out and it's definitely worth putting on your Christmas list!
Cost: $49.95
Value: $131.59
# of Items: 9
Theme: Kindness
Still Available: No
November Theme: Cozy
XOXO