July Book of the Month Selections & Coupon Code
July Book of the Month Selections
July Book of the Month Selections – First of all, can I just say that I am in love with this subscription box! I am so darn excited to be reviewing a book subscription, you don't even know. I recently reviewed my July Book of the Month and now I get to show you all of the July selections. Eeek! Best day ever!!
Book of the Month Details
If you aren't familiar with Book of the Month it is  a monthly book subscription box. Every month they release 5 new books which have been selected by their panel of Judges. Books are announced on the first of the month, and members have six days to decide which book they would like to receive. Monthly subscriptions include one book, but members can purchase up to two additional books each month for $9.99 per title.
The Box: Book of the Month
Cost: $16.99 per month (only $11.99 per month on the 12-month plan)
What You Get: 1 new book every 30 days
Ships to: US
Shipping Cost: FREE
Coupon Code: Get 30% off 3 month memberships + free tote with code 30TOTE – CLICK HERE
July Book of the Month Selections
Every month Book of the Month releases new selections for you to choose from. Today I am looking at the July selections and I couldn't be more excited. I should let you know that these are no longer available, but they have just released their August selections and they should be added to the website shortly.
New selections are officially released on the 1st of the month and members have six days to decide which book (or books) they would like to receive. Here's a closer look at the July selections:
LOVE THAT BOY by RON FOURNIER
LOVE THAT BOY is a uniquely personal story about the causes and costs of outsized parental expectations. What we want for our children—popularity, normalcy, achievement, genius—and what they truly need—grit, empathy, character—are explored by National Journal's Ron Fournier, who weaves his extraordinary journey to acceptance around the latest research on childhood development and stories of other loving-but-struggling parents.
MISSING, PRESUMED by SUSIE STEINER
Manon Bradshaw is a devoted and respected member of the Cambridgeshire police force, and though she loves her job, what she longs for is a personal life. One night, after yet another disastrous internet date, she turns on her police radio to help herself fall asleep, but she soon receives an alert that sends her to a serious crime scene.
Edith Hind—a beautiful graduate student and daughter of the Royal Family's surgeon—has been missing for nearly twenty-four hours. Her home offers few clues: a smattering of blood in the kitchen, her keys and phone left behind, the front door ajar but with no signs of forced entry. 
The investigation starts with Edith's loved ones: her attentive boyfriend, her reserved best friend, and her patrician parents. As the search widens and press coverage reaches a frenzied pitch, secrets begin to emerge about Edith's tangled love life and her erratic behavior before her disappearance. With no clear leads, Manon summons every last bit of her skill and intuition to close the case, and what she discovers will have shocking consequences not just for Edith's family but for Manon herself.
Suspenseful and keenly observed, Missing, Presumed is a brilliantly twisting novel of how we seek connection, grant forgiveness, reveal the truth about who we are.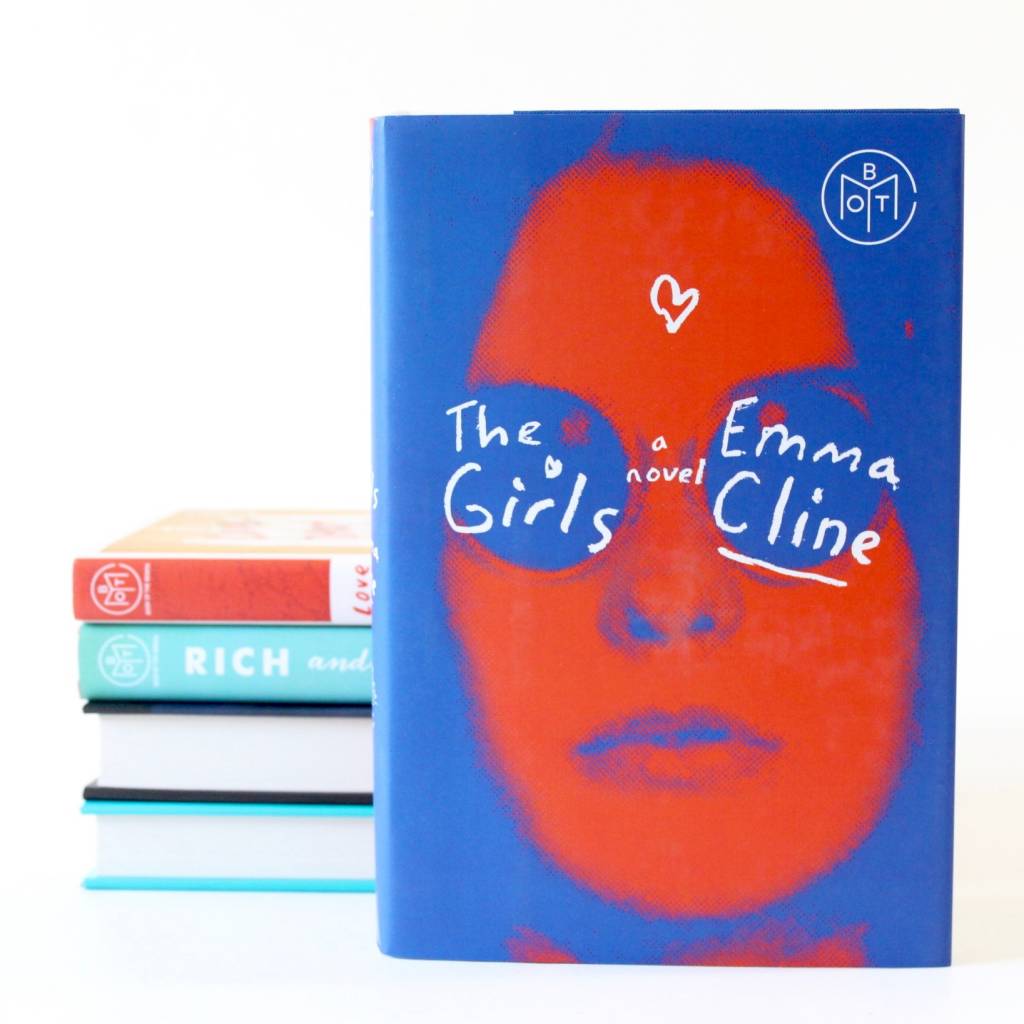 THE GIRLS by EMMA CLINE
Northern California, during the violent end of the 1960s. At the start of summer, a lonely and thoughtful teenager, Evie Boyd, sees a group of girls in the park, and is immediately caught by their freedom, their careless dress, their dangerous aura of abandon. Soon, Evie is in thrall to Suzanne, a mesmerizing older girl, and is drawn into the circle of a soon-to-be infamous cult and the man who is its charismatic leader. Hidden in the hills, their sprawling ranch is eerie and run down, but to Evie, it is exotic, thrilling, charged—a place where she feels desperate to be accepted. As she spends more time away from her mother and the rhythms of her daily life, and as her obsession with Suzanne intensifies, Evie does not realize she is coming closer and closer to unthinkable violence.
RICH & PRETTY by RUMAAN ALAM
As close as sisters for twenty years, Sarah and Lauren have been together through high school and college, first jobs and first loves, the uncertainties of their twenties and the realities of their thirties. Sarah, the only child of a prominent intellectual and a socialite, works at a charity and is methodically planning her wedding. Lauren-beautiful, independent, and unpredictable-is single and working in publishing, deflecting her parents' worries and questions about her life and future by trying not to think about the subject herself.
Once, Sarah and Lauren were inseparable; for a long a time now, they've been apart. Can two women who rarely see each other, selectively share secrets, and lead different lives still call themselves best friends? Is it their abiding connection-or just force of habit-that keeps them together? With impeccable style, biting humour, and a keen sense of detail, Rumaan Alam deftly explores how the attachments we form in childhood shift as we adapt to our adult lives-and how the bonds of friendship endure, even when our paths diverge.
SLEEPING GIANTS by SYLVAIN NEUVEL
A girl named Rose is riding her new bike near her home in Deadwood, South Dakota, when she falls through the earth. She wakes up at the bottom of a square hole, its walls glowing with intricate carvings. But the firemen who come to save her peer down upon something even stranger: a little girl in the palm of a giant metal hand. Seventeen years later, the mystery of the bizarre artifact remains unsolved—its origins, architects, and purpose unknown. Its carbon dating defies belief; military reports are redacted; theories are floated, then rejected. But some can never stop searching for answers.
July Book of the Month Selections – Final Thoughts
So, let's get down to business……here's what I LOVE about Book of the Month. First of all, I love the idea of a book subscription. I don't have the time or energy to find new books on my own. I easily get overwhelmed with all the choices I have at the book store, and never know where to start. The price point is extremely reasonable, especially with the annual subscription, you can't go wrong for $11.99 per month.
I love that they give you 5 choices and you can choose one yourself, or have them choose it for you. I also love that they throw in extra goodies from time to time. In regards to the July selections, I love that there is a variety, but that they all appeal to me at the same time. Basically I am in love with this subscription and can't wait to start reading my July books. Can I take a week off of blogging so I can just read and drink tea?
XOXO