Book of the Month Review August 2019
Book of the Month is a monthly book subscription box. Every month they release 5 new books which they have narrowed down from hundreds of new releases (so you don't have to). Books are announced on the first of the month, and members have six days to decide which book they would like to receive. Monthly subscriptions include one book, but members can purchase up to two additional books each month for $9.99 per title. They kindly sent us this box for review.
If you read my July Book of the Month review you will know that my July box arrived late, which means I received my July and August boxes almost at the same time. Exciting and sad at the same time. Exciting because it was like Christmas arrived twice, and sad because there were so many books that I wanted to read……all at the same time.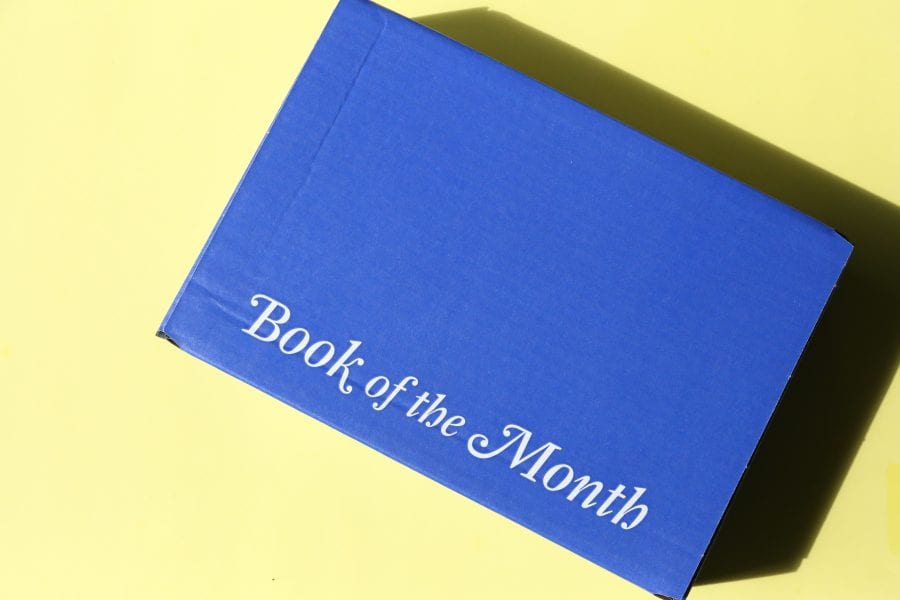 Subscription Details
How Book of the Month works:
1. New selections are announced on the 1st of the month: The BOTM team selects 5 new books each month, one of which is included in your membership.
2. Choose your Book of the Month by the 6th: Visit the site to select your Book of the Month, or leave it up to them and they will choose one for you.
3. Read, react and discuss with other members: All books ship on the same day. Return to the site to share and discuss with other members.
Here's a closer look at my Book of the Month selection for August……
The Turn of the Key by Ruth Ware
When she stumbles across the ad, she's looking for something else completely. But it seems like too good an opportunity to miss—a live-in nannying post, with a staggeringly generous salary. And when Rowan Caine arrives at Heatherbrae House, she is smitten—by the luxurious "smart" home fitted out with all modern conveniences, by the beautiful Scottish Highlands, and by this picture-perfect family.
What she doesn't know is that she's stepping into a nightmare—one that will end with a child dead and herself in prison awaiting trial for murder.
Writing to her lawyer from prison, she struggles to explain the unravelling events that led to her incarceration. It wasn't just the constant surveillance from the cameras installed around the house, or the malfunctioning technology that woke the household with booming music, or turned the lights off at the worst possible time. It wasn't just the girls, who turned out to be a far cry from the immaculately behaved model children she met at her interview. It wasn't even the way she was left alone for weeks at a time, with no adults around apart from the enigmatic handyman, Jack Grant.
It was everything.
She knows she's made mistakes. She admits that she lied to obtain the post, and that her behavior toward the children wasn't always ideal. She's not innocent, by any means. But, she maintains, she's not guilty—at least not of murder. Which means someone else is.
Book of the Month Review August 2019 – Final Thoughts
I have to be honest, the cover of my August Book of the Month choice didn't grab my attention right off the bat. I almost dismissed the book completely (I'm a book cover snob) but once I took the time to read the synopsis, I was drawn to the book immediately. Everything about it sounds like a good read – nanny, great opportunity, beautiful house, perfect family…..etc. But it still took me a couple weeks to actually start reading it. I think I was still getting hung up on the cover. Nevertheless, I finally started reading The Turn of the Key two days ago and I am absolutely hooked! It grabbed my attention right away and I don't want to put it down. At first it was a little weird because the main character is essentially writing a letter to her lawyer, but once you get use to that it is a great read. I don't often think this but…… it would make an amazing movie. I can totally picture it on the big screen. Here's hoping……
-AYOB