Book of the Month Review December 2018
Book of the Month is a monthly book subscription box. Every month they release 5 new books which they have narrowed down from hundreds of new releases (so you don't have to). Books are announced on the first of the month, and members have six days to decide which book they would like to receive. Monthly subscriptions include one book, but members can purchase up to two additional books each month for $9.99 per title. They kindly sent us this box for review.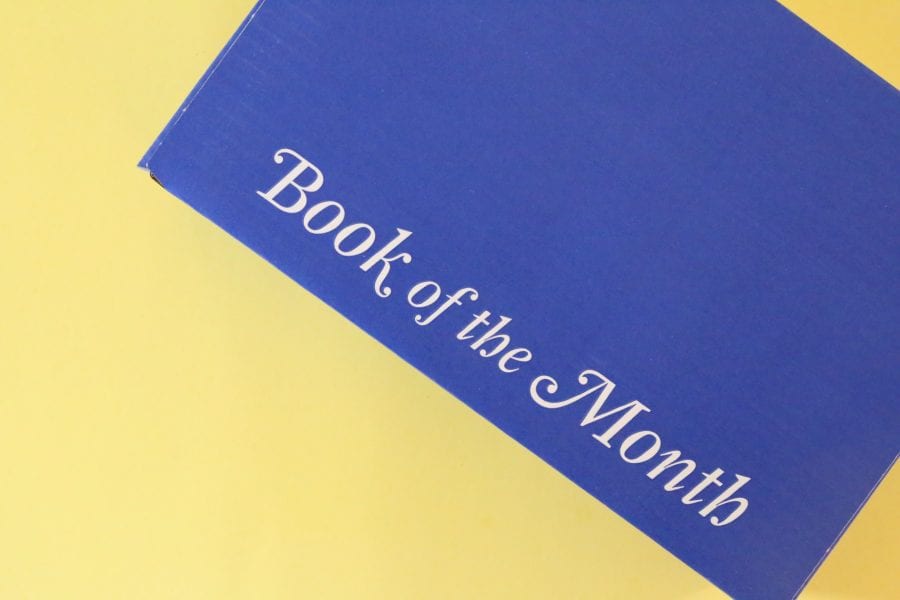 It's official! December is by far the BEST Book of the Month selection I have ever received. Each month I am lucky enough to review all 5 of the book selections and I am SO impressed with the December books. We are talking over the moon impressed. Today I am looking at my #1 choice out of the 5 books, but it was extremely hard to narrow it down. Typically I end up finding 1-2 books that I just have to read, but this month I ended up loving 4 out of the 5 books. I am SO excited for the month of reading I have ahead of me.
Subscription Details
How Book of the Month works:
1. New selections are announced on the 1st of the month: The BOTM team selects 5 new books each month, one of which is included in your membership.
2. Choose your Book of the Month by the 6th: Visit the site to select your Book of the Month, or leave it up to them and they will choose one for you.
3. Read, react and discuss with other members: All books ship on the same day. Return to the site to share and discuss with other members.
Here's a look at my December selection….
No Exit by Taylor Adams
On her way to Utah to see her dying mother, college student Darby Thorne gets caught in a fierce blizzard in the mountains of Colorado. With the roads impassable, she's forced to wait out the storm at a remote highway rest stop. Inside, are some vending machines, a coffee maker, and four complete strangers.
Desperate to find a signal to call home, Darby goes back out into the storm . . . and makes a horrifying discovery. In the back of the van parked next to her car, a little girl is locked in an animal crate.
Who is the child? Why has she been taken? And how can Darby save her?
There is no cell phone reception, no telephone, and no way out. One of her fellow travelers is a kidnapper. But which one?
Trapped in an increasingly dangerous situation, with a child's life and her own on the line, Darby must find a way to break the girl out of the van and escape.
But who can she trust?
With exquisitely controlled pacing, Taylor Adams diabolically ratchets up the tension with every page. Full of terrifying twists and hairpin turns, No Exit will have you on the edge of your seat and leave you breathless.
Book of the Month Review December 2018 – Final Thoughts
Taylor Adams is a new author for me, one of which I had never heard of prior to receiving my December book. But let me tell you…….I NEED to research all of his books with the hopes to find a few more I want to read. My December Book of the Month selection is easily my favorite (or one of my favorite) books to date. I finished it in record time. I started it on November 31st and finished it late last night (December 3rd). This is unheard of for me. It usually takes me a month to read a book, maybe 3 weeks if it is a really good one. But a few days?! I can't remember the last time I read a book that fast. I literally could not put this book down. It's classified as a thriller, fiction, mystery and horror. It grabbed my attention from the start and just when I thought it was over the author would throw in some sort of curveball and suck me back in. It kept me on the edge of my seat and has officially turned me in to a fan of thriller/horror novels. I already knew I loved a good thriller, but this one definitely has the makings of a horror movie and I loved every minute of it. I highly recommend this book and I HIGHLY recommend you sign up for the December Book of the Month box, if you haven't already.
XOXO