Book of the Month Review March 2019
Book of the Month is a monthly book subscription box. Every month they release 5 new books which they have narrowed down from hundreds of new releases (so you don't have to). Books are announced on the first of the month, and members have six days to decide which book they would like to receive. Monthly subscriptions include one book, but members can purchase up to two additional books each month for $9.99 per title. They kindly sent us this box for review.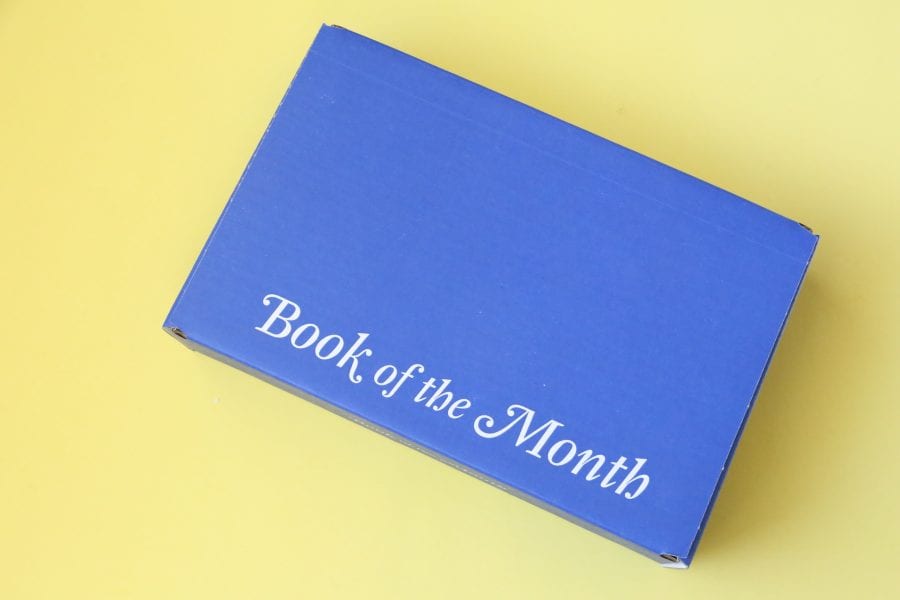 Being a box reviewer, I'm lucky enough to receive my Book of the Month delivery earlier than regular subscribers. I usually receive it the last day of the month or the 1st of the month, at the latest. And let me tell you……the last day of the month has now become my favorite day of the month…..no joke. In february I was actually counting down until the 28th. It's THAT exciting when my Book of the Month box arrives.
Subscription Details
How Book of the Month works:
1. New selections are announced on the 1st of the month: The BOTM team selects 5 new books each month, one of which is included in your membership.
2. Choose your Book of the Month by the 6th: Visit the site to select your Book of the Month, or leave it up to them and they will choose one for you.
3. Read, react and discuss with other members: All books ship on the same day. Return to the site to share and discuss with other members.
Coupon Code: Using code SPRINGFLING, new members can get a free book when they join! – CLICK HERE
Here's a closer look at my Book of the Month selection for March……
Before She Knew Him by Peter Swanson
From the hugely talented author of The Kind Worth Killing comes an exquisitely chilling tale of a young suburban wife with a history of psychological instability whose fears about her new neighbor could lead them both to murder . . .
Hen and her husband Lloyd have settled into a quiet life in a new house outside of Boston, Massachusetts. Hen (short for Henrietta) is an illustrator and works out of a studio nearby, and has found the right meds to control her bipolar disorder. Finally, she's found some stability and peace.
But when they meet the neighbors next door, that calm begins to erode as she spots a familiar object displayed on the husband's office shelf. The sports trophy looks exactly like one that went missing from the home of a young man who was killed two years ago. Hen knows because she's long had a fascination with this unsolved murder—an obsession she doesn't talk about anymore, but can't fully shake either.
Could her neighbor, Matthew, be a killer? Or is this the beginning of another psychotic episode like the one she suffered back in college, when she became so consumed with proving a fellow student guilty that she ended up hurting a classmate?
The more Hen observes Matthew, the more she suspects he's planning something truly terrifying. Yet no one will believe her. Then one night, when she comes face to face with Matthew in a dark parking lot, she realizes that he knows she's been watching him, that she's really on to him. And that this is the beginning of a horrifying nightmare she may not live to escape. . .
Book of the Month Review March 2019 – Final Thoughts
As per usual, the first book I will be reading from the Book of the Month selections is the thriller. I just can't get enough of this genre as of late. I wish that they included 2 thrillers in the selection each month. But for now I will be happy with one. I was away for the first week of March so I actually just started reading this one yesterday. Sadly I'm only 2 chapters in but I spent some time going through the reviews on Goodreads and I already know I am going to love this book. It receives 4 out of 5 stars and some of the comments that stood out to me are as follows:
If Swanson writes it, I must read it.
This book was messed up in the best possible way!
Creepy, Captivating, and a little strange!
Talk about "killer" suspense!
It is fast-paced.
It is dark and twisted.
Now these are the kind of reviews I want to see when I am looking for a new book. You had me at dark and twisted. Excuse me while I go and cozy up in my favorite chair. I feel like a reading break is in order…….
-AYOB