Book of the Month Review November 2018
Book of the Month is a monthly book subscription box. Every month they release 5 new books which they have narrowed down from hundreds of new releases (so you don't have to). Books are announced on the first of the month, and members have six days to decide which book they would like to receive. Monthly subscriptions include one book, but members can purchase up to two additional books each month for $9.99 per title. They kindly sent us this box for review.
I want to let you in on a little secret……are you ready? The secret is, when it comes to being a product reviewer, the novelty of receiving boxes in the mail eventually wears off. The excitement fades and just like anything else in life, it turns in to a job. Don't get me wrong, I'm certainly not complaining, and I still LOVE all the boxes I receive, but there's maybe only 3 or 4 that get me as excited as I did back when I first started receiving goodies in the mail. And……Book of the Month is, without a doubt, one of those boxes. My BOTM delivery arrived at my door yesterday and I honestly felt like a little kid on Christmas morning. As soon as I opened the front door and saw the box sitting there my day was instantly better.
Subscription Details
How Book of the Month works:
1. New selections are announced on the 1st of the month: The Judges select 5 new books each month, one of which is included in your membership.
2. Choose your Book of the Month by the 6th: Visit the site to select your Book of the Month, or leave it up to them and they will choose one for you.
3. Read, react and discuss with other members: All books ship on the same day. Return to the site to share and discuss with other members.
Here's a look at my November selection….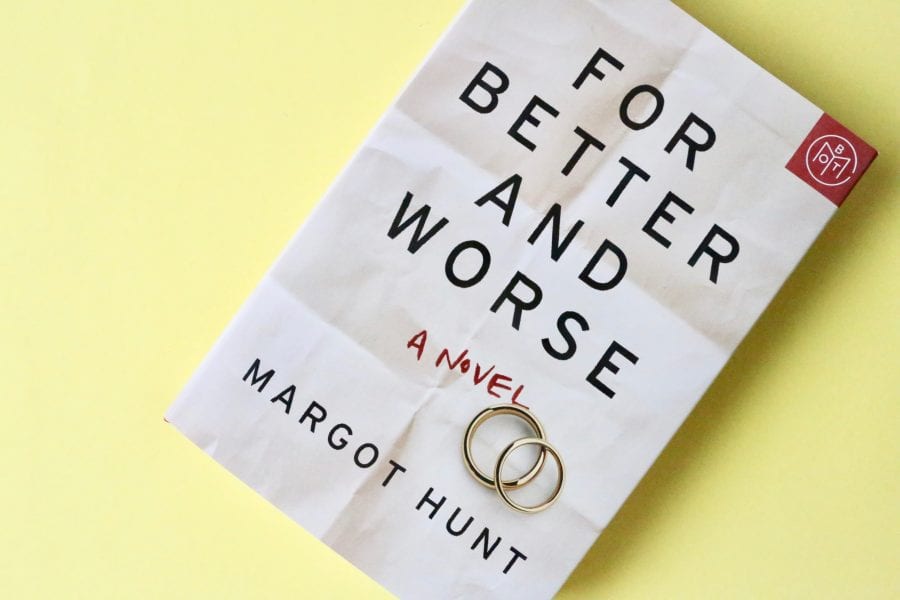 For Better and Worse by Margot Hunt
When they fell in love back in law school, Natalie and Will Clarke joked that they were so brilliant, together they could plan the perfect murder. After fifteen rocky years of marriage, they had better hope they're right.
Their young son Jacob's principal is accused of molesting a troubled student. It's a horrifying situation—and the poison spreads rapidly. One night before bed, Jacob tells Natalie he is a victim, too. In that moment, her concept of justice changes forever. Natalie decides the predator must die.
To shelter Jacob from the trauma of a trial, Natalie concocts an elaborate murder plot and Will becomes her unwilling partner. The Clarkes are about to find out what happens when your life partner becomes your accomplice—and your alibi.
Book of the Month Review November 2018 – Final Thoughts
As you all know, I am a HUGE Book of the Month fan. I always have been and always will be. Every month I am able to find at least one, usually two, books that I HAVE to read. And every month when I am done reading said book(s) I am always left wanting more, and I am sad that they are over. But there's more…….yes it gets better……. BOTM is also able to get books in your hands faster than anyone else. They often include "exclusive" books in their monthly collections and that's exactly what my November selection happens to be. For Better And Worse is an early release that's only available to Book of the Month members—the rest of the world has to wait 'til next month to read it. What more can you ask for? Amazing book selection, early releases, and reasonable price point. Have your signed up yet??
XOXO