Book of the Month Selection Review December 2018
Book of the Month is a monthly book subscription box. Every month they release 5 new books which they have narrowed down from hundreds of new releases (so you don't have to). Books are announced on the first of the month, and members have six days to decide which book they would like to receive. Monthly subscriptions include one book, but members can purchase up to two additional books each month for $9.99 per title. They kindly sent us this box for review.
Coupon Code: Using code NICE2MEETU, new members can get their first book for just $5! – CLICK HERE
If you have been thinking about subscribing to Book of the Month, this is the month you NEED to do it. The December book selections are AH-MAZING. They are easily, without question, my favourite selections to date. Typically I find 1 or 2 books each month that I just have to read, but this month I ended up finding 4!! Yes…..I NEED to read 4 out of the 5 book selections for December. Book of the Month nailed it this month with their choices. I'm crossing my fingers that it's the same for January and February.
Here's a closer look at the December Book of the Month selections…..
An Anonymous Girl by Greer Hendricks and Sarah Pekkanen
When Jessica Farris signs up for a psychology study conducted by the mysterious Dr. Shields, she thinks all she'll have to do is answer a few questions, collect her money, and leave. But as the questions grow more and more intense and invasive and the sessions become outings where Jess is told what to wear and how to act, she begins to feel as though Dr. Shields may know what she's thinking…and what she's hiding. As Jess's paranoia grows, it becomes clear that she can no longer trust what in her life is real, and what is one of Dr. Shields' manipulative experiments. Caught in a web of deceit and jealousy, Jess quickly learns that some obsessions can be deadly.
From the authors of the blockbuster bestseller The Wife Between Us comes an electrifying new novel about doubt, passion, and just how much you can trust someone.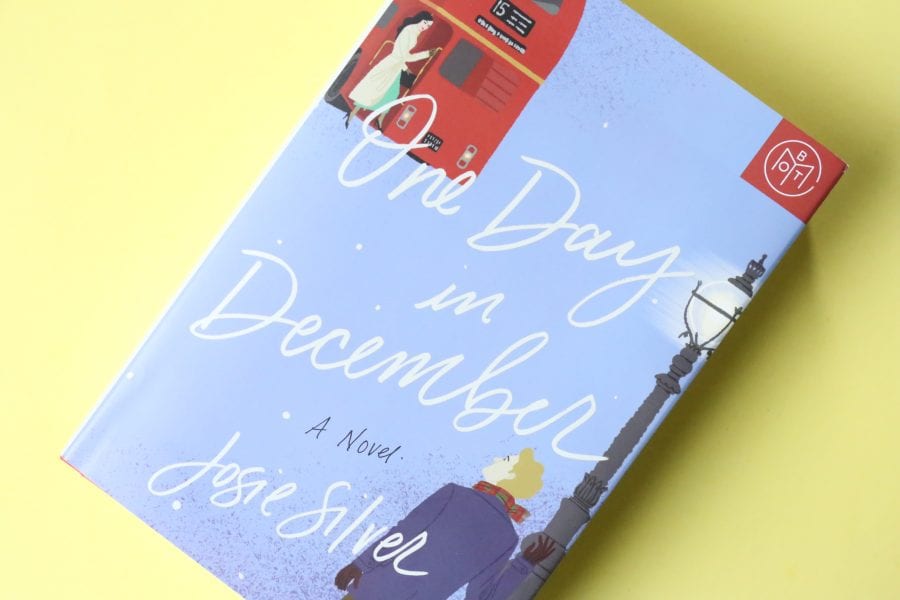 One Day in December by Josie Silver
Laurie is pretty sure love at first sight doesn't exist anywhere but the movies. But then, through a misted-up bus window one snowy December day, she sees a man who she knows instantly is the one. Their eyes meet, there's a moment of pure magic…and then her bus drives away.
Certain they're fated to find each other again, Laurie spends a year scanning every bus stop and cafe in London for him. But she doesn't find him, not when it matters anyway. Instead they "reunite" at a Christmas party, when her best friend Sarah giddily introduces her new boyfriend to Laurie. It's Jack, the man from the bus. It would be.
What follows for Laurie, Sarah and Jack is ten years of friendship, heartbreak, missed opportunities, roads not taken, and destinies reconsidered. One Day in December is a joyous, heartwarming and immensely moving love story to escape into and a reminder that fate takes inexplicable turns along the route to happiness.
The Far Field by Madhuri Vijay
Gorgeously tactile and sweeping in historical and socio-political scope, Pushcart Prize-winner Madhuri Vijay's The Far Fieldfollows a complicated flaneuse across the Indian subcontinent as she reckons with her past, her desires, and the tumultuous present.
In the wake of her mother's death, Shalini, a privileged and restless young woman from Bangalore, sets out for a remote Himalayan village in the troubled northern region of Kashmir. Certain that the loss of her mother is somehow connected to the decade-old disappearance of Bashir Ahmed, a charming Kashmiri salesman who frequented her childhood home, she is determined to confront him. But upon her arrival, Shalini is brought face to face with Kashmir's politics, as well as the tangled history of the local family that takes her in. And when life in the village turns volatile and old hatreds threaten to erupt into violence, Shalini finds herself forced to make a series of choices that could hold dangerous repercussions for the very people she has come to love.
With rare acumen and evocative prose, in The Far Field Madhuri Vijay masterfully examines Indian politics, class prejudice, and sexuality through the lens of an outsider, offering a profound meditation on grief, guilt, and the limits of compassion.
No Exit by Taylor Adams
On her way to Utah to see her dying mother, college student Darby Thorne gets caught in a fierce blizzard in the mountains of Colorado. With the roads impassable, she's forced to wait out the storm at a remote highway rest stop. Inside, are some vending machines, a coffee maker, and four complete strangers.
Desperate to find a signal to call home, Darby goes back out into the storm . . . and makes a horrifying discovery. In the back of the van parked next to her car, a little girl is locked in an animal crate.
Who is the child? Why has she been taken? And how can Darby save her?
There is no cell phone reception, no telephone, and no way out. One of her fellow travelers is a kidnapper. But which one?
Trapped in an increasingly dangerous situation, with a child's life and her own on the line, Darby must find a way to break the girl out of the van and escape.
But who can she trust?
With exquisitely controlled pacing, Taylor Adams diabolically ratchets up the tension with every page. Full of terrifying twists and hairpin turns, No Exit will have you on the edge of your seat and leave you breathless.
Severance by Ling Ma
An offbeat office novel turns apocalyptic satire as a young woman transforms from orphan to worker bee to survivor
Candace Chen, a millennial drone self-sequestered in a Manhattan office tower, is devoted to routine. With the recent passing of her Chinese immigrant parents, she's had her fill of uncertainty. She's content just to carry on: She goes to work, troubleshoots the teen-targeted Gemstone Bible, watches movies in a Greenpoint basement with her boyfriend.
So Candace barely notices when a plague of biblical proportions sweeps New York. Then Shen Fever spreads. Families flee. Companies halt operations. The subways squeak to a halt. Her bosses enlist her as part of a dwindling skeleton crew with a big end-date payoff. Soon entirely alone, still unfevered, she photographs the eerie, abandoned city as the anonymous blogger NY Ghost.
Candace won't be able to make it on her own forever, though. Enter a group of survivors, led by the power-hungry IT tech Bob. They're traveling to a place called the Facility, where, Bob promises, they will have everything they need to start society anew. But Candace is carrying a secret she knows Bob will exploit. Should she escape from her rescuers?
A send-up and takedown of the rituals, routines, and missed opportunities of contemporary life, Ling Ma's Severance is a moving family story, a quirky coming-of-adulthood tale, and a hilarious, deadpan satire. Most important, it's a heartfelt tribute to the connections that drive us to do more than survive.
Book of the Month Selection Review December 2018 – Final Thoughts
I can't even tell you how excited I am about the December Book of the Month selections. I've never found myself wanting to read 4 out of the 5 selections before and it's especially exciting this month because it's December and I always take time off around Christmas which means I will have extra time to read.
In regards to my #1 choice this month, it was No Exit by Taylor Adams and I read it in a 4 days, which is unheard of for me. It's definitely my favorite Book of the Month selection to date. I couldn't put it down. My next choice was One Day in December by Josie Silver, which is a completely different read than my first choice, but it was a really nice change seeing as No Exit is a thriller/horror and One Day in December is a holiday/romance. I'm about 1/3 of the way through and I am thoroughly enjoying it. It's the perfect read for December. My next choice is An Anonymous Girl by Greer Hendricks and Sarah Pekkanen and I'm tempted to start reading it while I am reading One Day in December. Lastly I will be reading Severance by Ling Ma. Fingers crossed I can get through all 4 books before my January Book of the Month selection arrives.
XOXO