Book of the Month Selection Review January 2018
Book of the Month it is a monthly book subscription box. Every month they release 5 new books which have been selected by their panel of Judges. Books are announced on the first of the month, and members have six days to decide which book they would like to receive. Monthly subscriptions include one book, but members can purchase up to two additional books each month for $9.99 per title. They kindly sent us the monthly selections to review.
Every month Book of the Month releases 5 new books of which subscribers can choose to receive. This month we had the chance to look at all 5 books from the January collection.
As Bright As Heaven – By Susan Meissner
From the Darkest Hours Rises Life in all its Glory…
In 1918, Philadelphia is a city teeming with promise.  Even as its young men go off to fight in the Great War, there are opportunities for a fresh start on its cobblestone streets.  Into this bustling town come Pauline Bright and her husband, filled with the hope that they could now give their three daughters a chance at a better life.
Their dreams are short-lived.  Just months after they arrive, the Spanish flu reaches the shores of North America.  As the pandemic claims more than twelve thousand victims in their adopted city, Pauline and her family find themselves in a world that looks nothing like the one they knew.  But even as they lose loved ones, they take in a baby, orphaned by the disease, who becomes their single source of hope.  Amidst the tragedy and challenges that surround them they learn what they cannot live without – and what they are willing to do about it.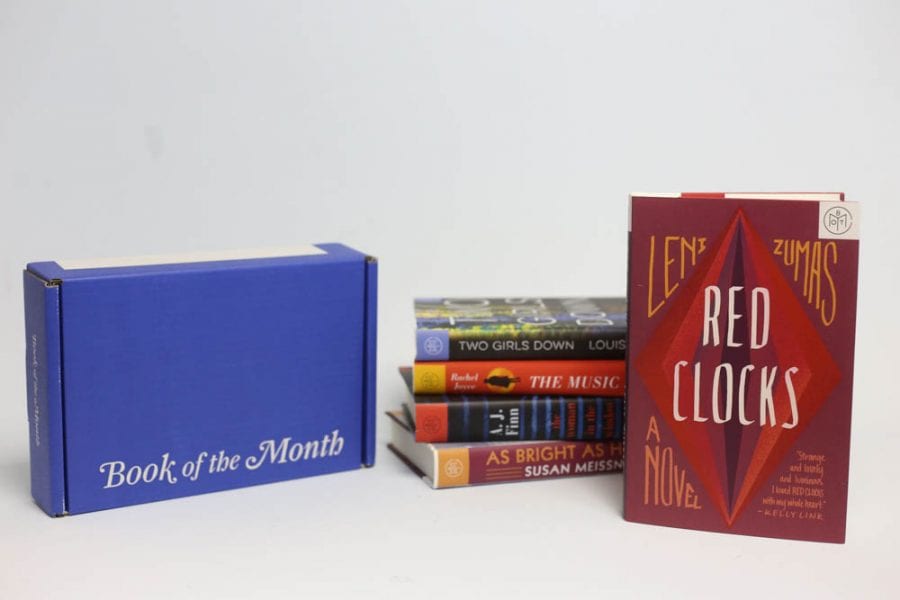 Red Clocks – By Leni Zumas
Five Women. One Question: What is a woman for?
In this ferociously imaginative novel, abortion is once again illegal in America, in vitro fertilization is banned, and the Personhood Amendment grants rights of life, liberty, and property to every embryo.  In a small Oregon fishing town, five very different women navigate these new barriers alongside age-old questions surrounding motherhood, identity, and freedom.
Ro, a single high school teacher, is trying to have a baby on her own while also writing a biography of Eivor, a little-known nineteenth century female polar explorer.  Susan is a frustrated mother of two, trapped in a crumbling marriage.  Mattie is the adopted daughter of doting parents and one of Ro's best students, who finds herself pregnant with nowhere to turn.  And Gin is the gifted forest-dwelling herbalist, or "mender", who brings all their faits together when she's arrested and put on trial for frenzied modern-day witch hunt.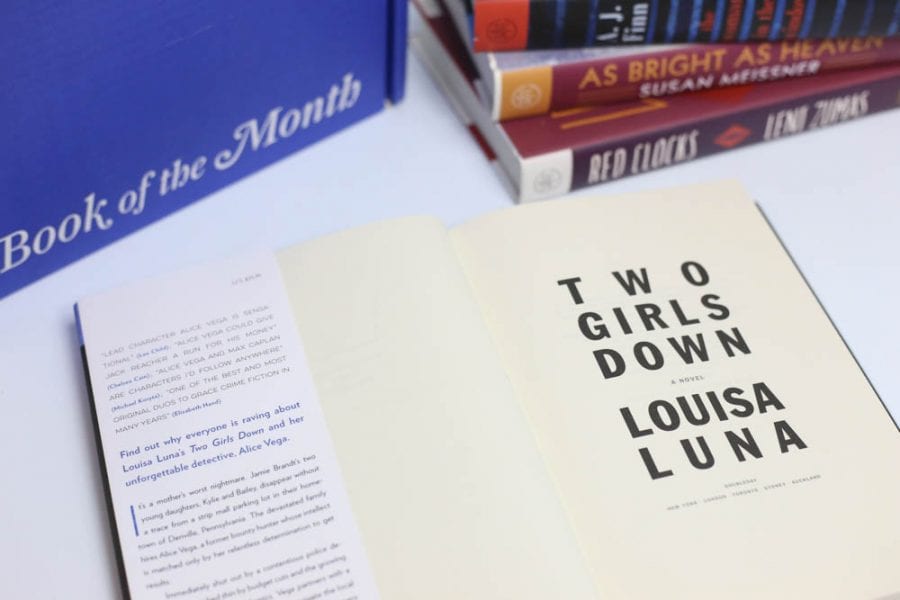 Two Girls Down – By Louisa Luna
Find out why everyone is raving about Louisa Luna's Two Girls Down and her unforgettable detective, Alice Vega.
It's a mother's worst nightmare.  Jamie Brandt's two young daughters, Kylie and Bailey, disappear without a trace from a strip mall parking lot in their home town of Denville, Pennsylvania.  The devastated family hires Alice Vega, a former bounty hunter whose intellect is matched only by her relentless determination to get results.
Immediately shut out by a contentious police department stretched thin by budget cuts and the growing OxyContin and meth epidemics, Vega partners with a former cop, Max Caplan, to help her navigate the local scene.  She will go to any length to follow the slippery trail of the missing girls no matter where it leads and to bring them home before they are lost forever.
The Music Shop – By Rachel Joyce
It is 1988.  On a dead-end street in a run-down suburb there is a music shop that stands small and brightly lit, jam-packed with records of every kind.  Like a beacon, the shop attracts the lonely, the sleepless, and the adrift; Frank, the shop's owner, has a way of connecting his customers with just the piece of music they need.  Then, one day, into his shop comes a beautiful young woman, Ilse Brauchmann, who asks Frank to teach her about music.  Terrified of real closeness, Frank feels compelled to turn and run, yet he is drawn to this strangely still, mysterious woman with eyes as black as vinyl.  But Ilse is not what she seems, and Frank has old wounds that threaten to reopen, as well as a past that seems he will never leave behind.  Can a man who is so in tune with other people's needs be so incapable of connecting with the one person who might save him?  The journey that these two quirky, wonderful characters make in order to overcome their emotional baggage speaks to the healing power of music – and love – in this poignant, ultimately joyful work of fiction. 
The Woman in the Window – By A.J. Finn
It isn't paranoia if it's really happening…
Anna Fox lives alone – A recluse in her New York City home, unable to venture outside.  She spends her days drinking wine (maybe too much), watching old movies, recalling happier times… and spying on her neighbours.  Then the Russells move into the house across the way: a father, a mother, their teenage son.  The perfect family.  But when Anna, gazing out her window one night, sees something she shouldn't, her world begins to crumble – and its shocking secrets are laid bare.
What is real?  What is imagined?  Who is in danger?  Who is in control?  In this diabolically gripping thriller, no one – and nothing – is what it seems.
Book of the Month Selection Review January 2018 – Final Thoughts
There are some real winners here!  Subscribers will have received just one selection of the top five; however, you can purchase any of the others as additions to your subscription if you feel gripped by a title or description!  This subscription is an incredible value for what you get!  All these books are very well bound and all in hard cover with dust jackets!  Each book has a written value inside of between $24-$27 each.  Reading can be super expensive if you're a fast reader, but with a subscription like this you can really cut down on your cost without having to give up reading a good amount of books each year!
-Shonah