Bowzer Box Review November 2016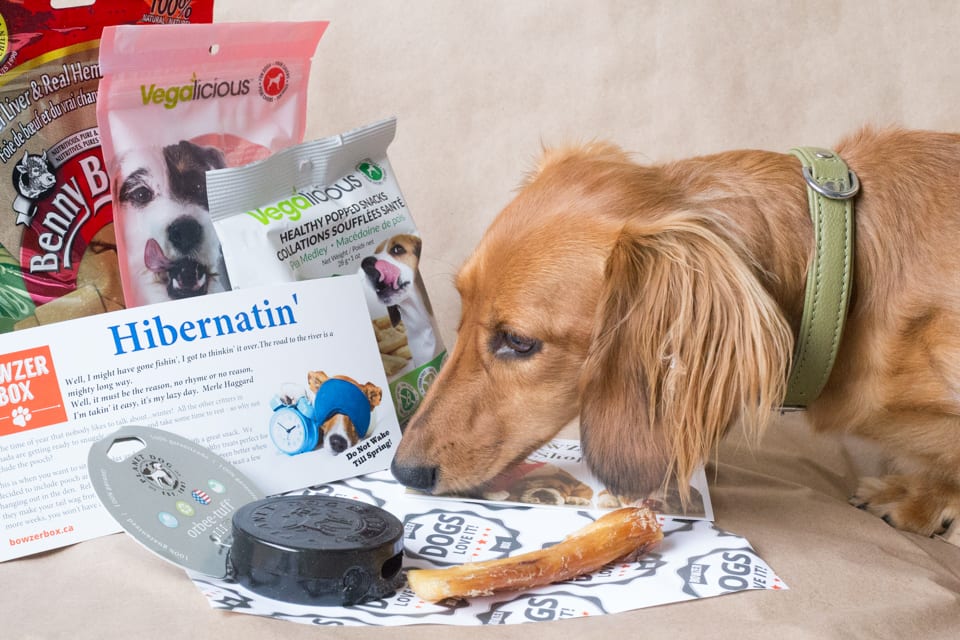 Bowzer Box Review November 2016
This months Bowzer Box theme is on hibernation.  Taking into consideration most people will start their "Netflix and Chill" routines when it gets cold and dark outside, Bowzer Box wanted to support some chill time for the furry friends as well.  The theme of the box mainly focuses on treats and keeping your dog occupied.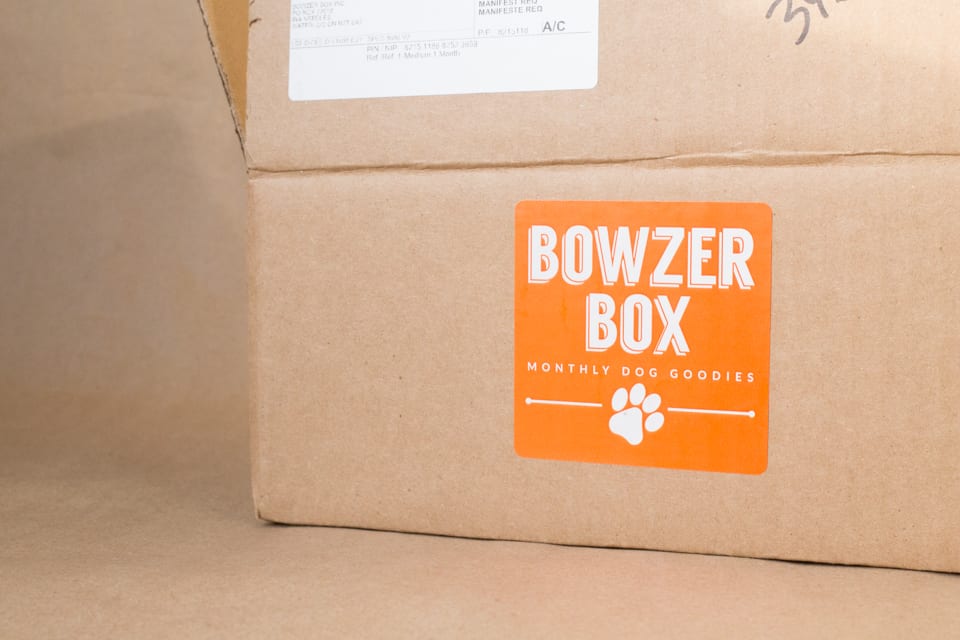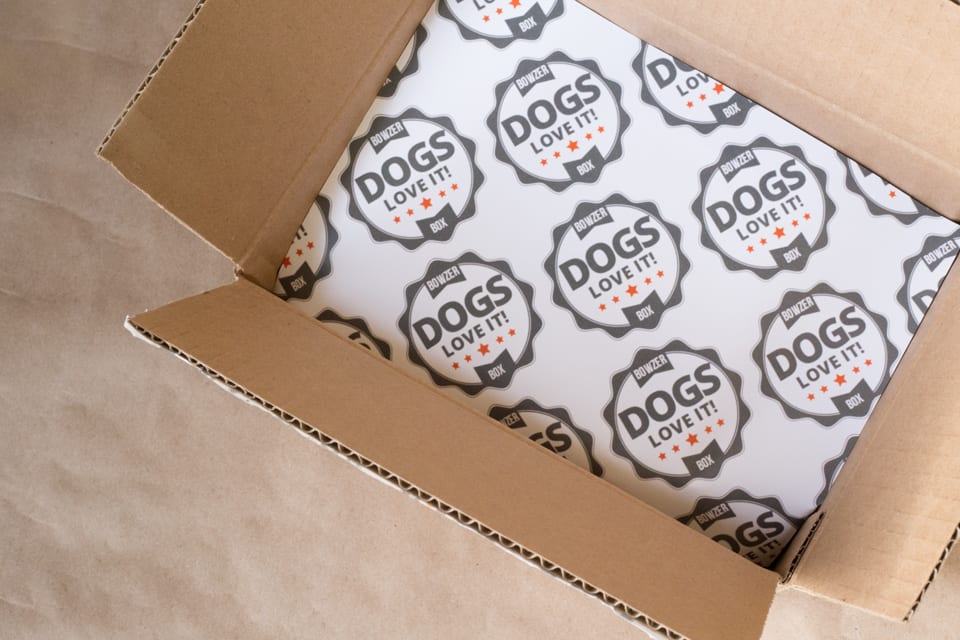 Bowzer Box Details
If you aren't familiar with Bowzer Box it is a subscription service that delivers a box of doggy goodies every month. You sign up for a 1-, 3-, or 6-month subscription and will receive 5-6 items such as dog treats, toys, and accessories right at your door. Bowzer Box donates 10% of their profits to animals less fortunate & they try to choose products that are free from fillers and major allergens. This box was provided complimentary for review and may include affiliate links.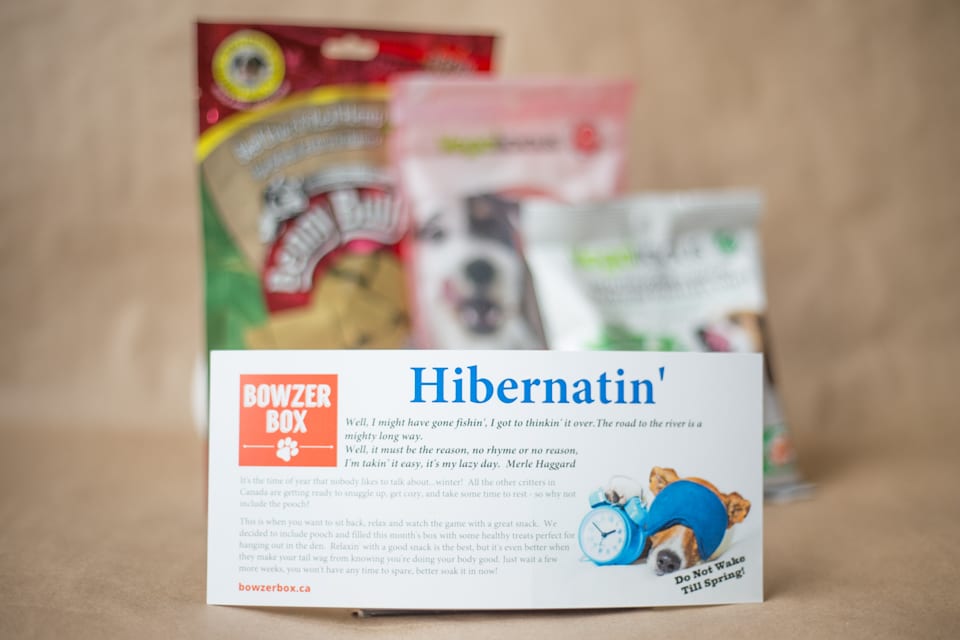 Here's a look at the items we received this month: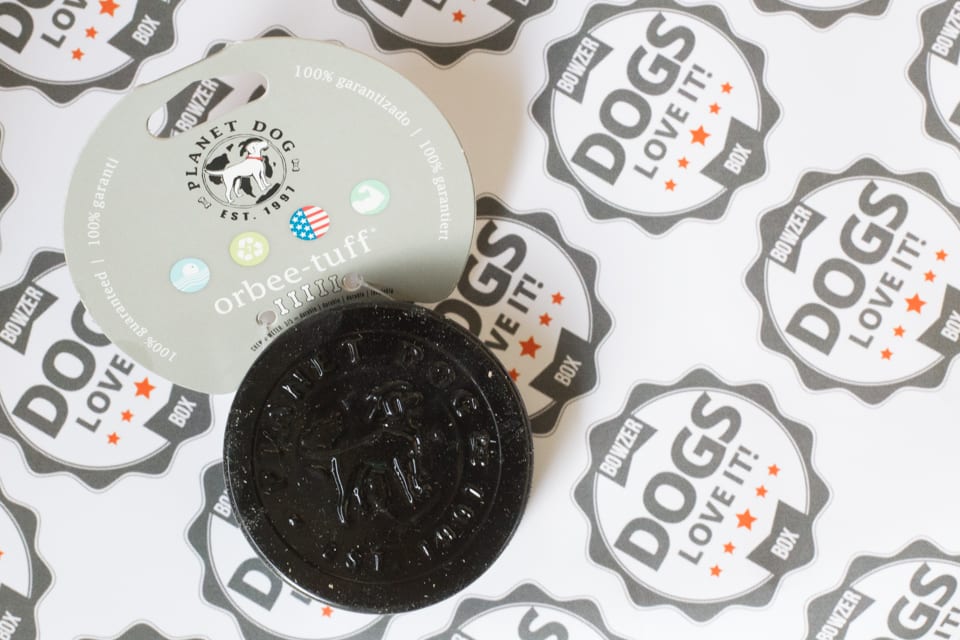 Planet Dog Hockey Puck:  Any dog owner knows a good toy that doubles as a treat puzzle is a win win!  The orbee-tuff is this months toy.  Though a great idea, as a dog owner I have not found these particular treat puzzles to be very effective.  Thankfully, Bowzer box has included a beef chew that fits inside the orbee-tuff.  This; however, makes it more of a treat holder than a treat puzzle.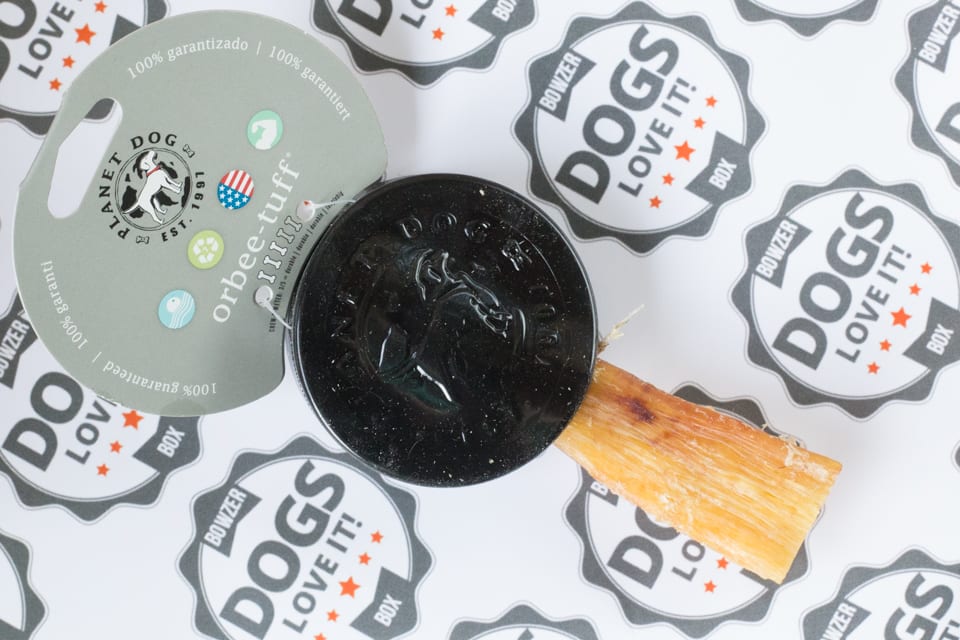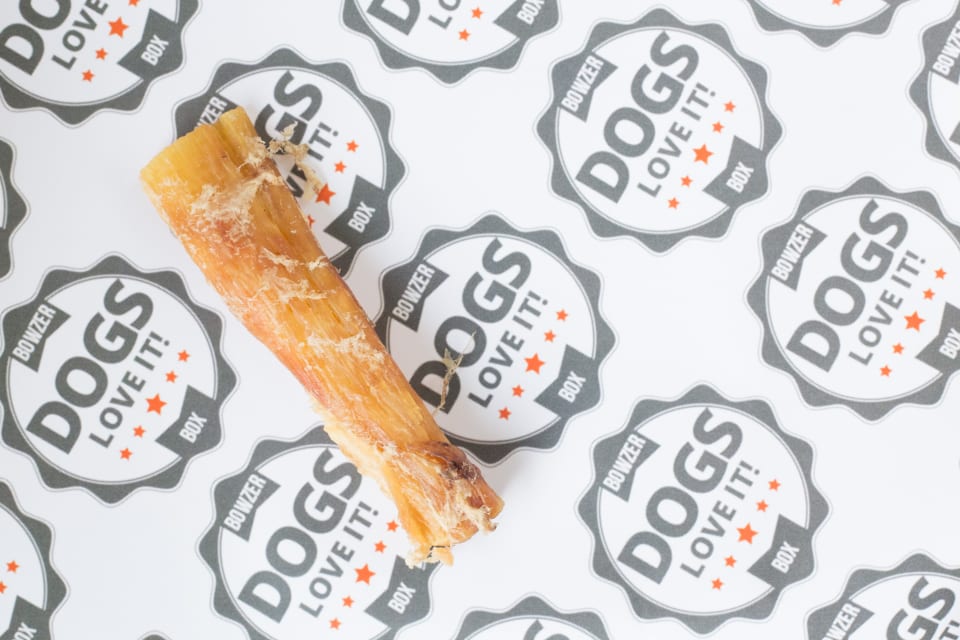 Rollover Premium Pet Food: I like to give my dog the most natural treats as possible.  I was very happy to see that a beef chew was included in this box!  Sometimes packaged dog treats can be a bit overwhelming and knowing the only ingredient is the ingredient itself can be assuring!  I know Bentley will get the most chew time on this.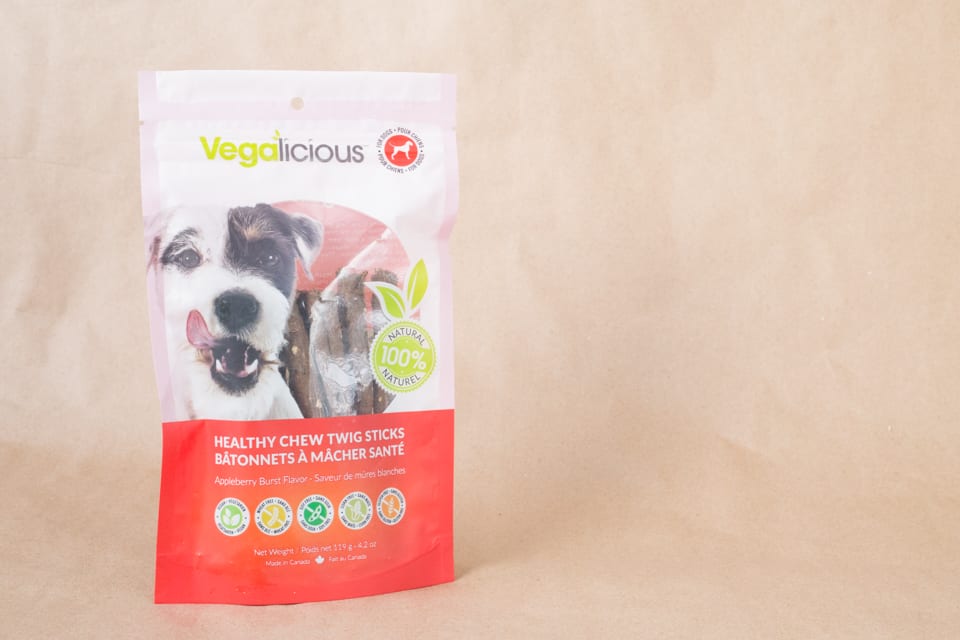 Vegalicious: "Healthy Chew Twig Sticks are the perfect, all natural, handcrafted dental treat for your dog"  This treat is way more up my alley!  I love giving Bentley something he can take to the carpet and chew for a bit over something he bites twice and swallows.  I also like knowing he is eating something that is helping clean his teeth!  This treat can also be broken up into pieces and stuffed in a treat puzzle.  This addition is a Bowzer Box win!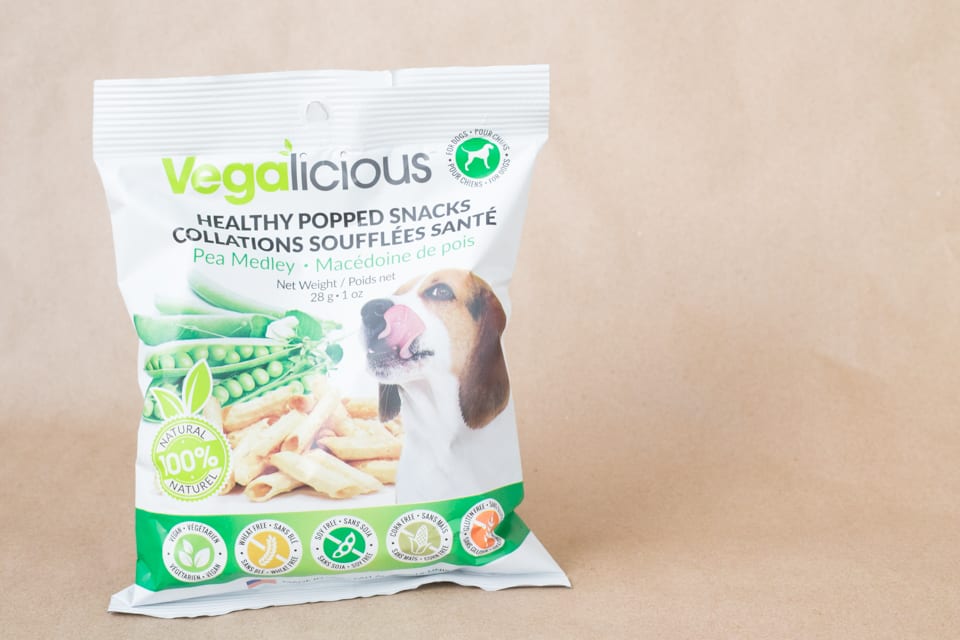 Vegalicious:  "Healthy Popped Snacks are made with only human grade ingredients"  I always get a kick out of dog treats that could essentially be eaten by humans.  Vegalicious does a great job in avoiding all the harmful additives.
Benny Bully's Beef Liver and Real Hemp:  "Benny Bully's are a perfect balance of Omega-3 and Omega-6 essential fatty acids, for a healthy skin and coat"  It's always nice to be given treats to top up the cookie jar, but I found these treats to be a little more flakey than I hoped.  This is more the type of treat you would use for training or rewarding over keeping your dog occupied.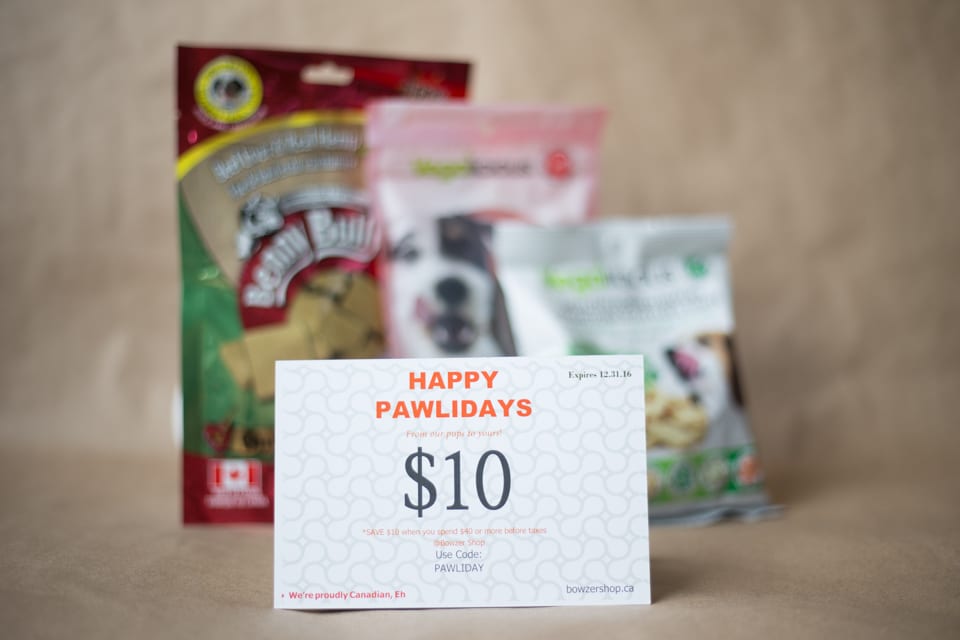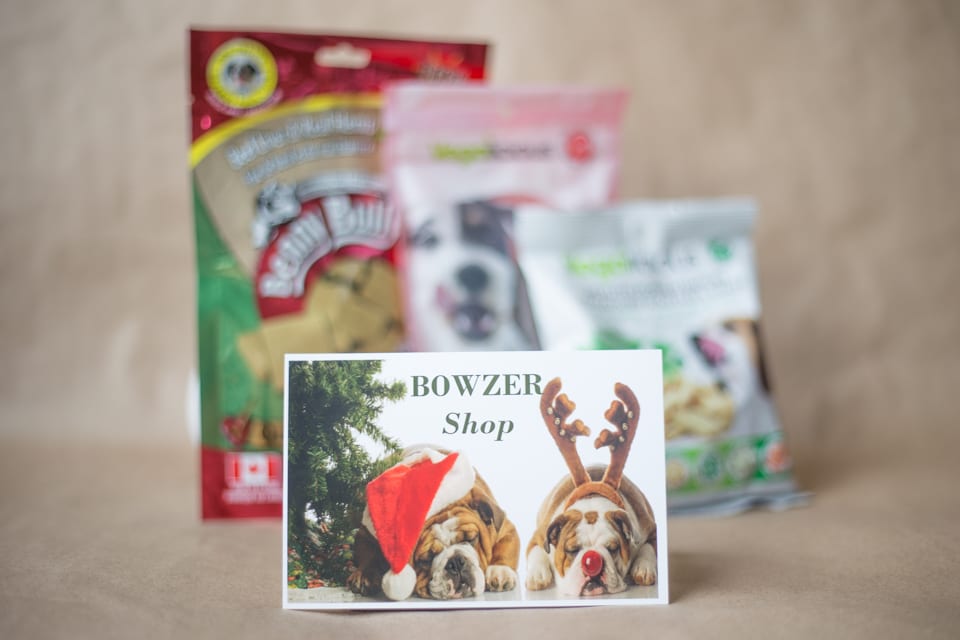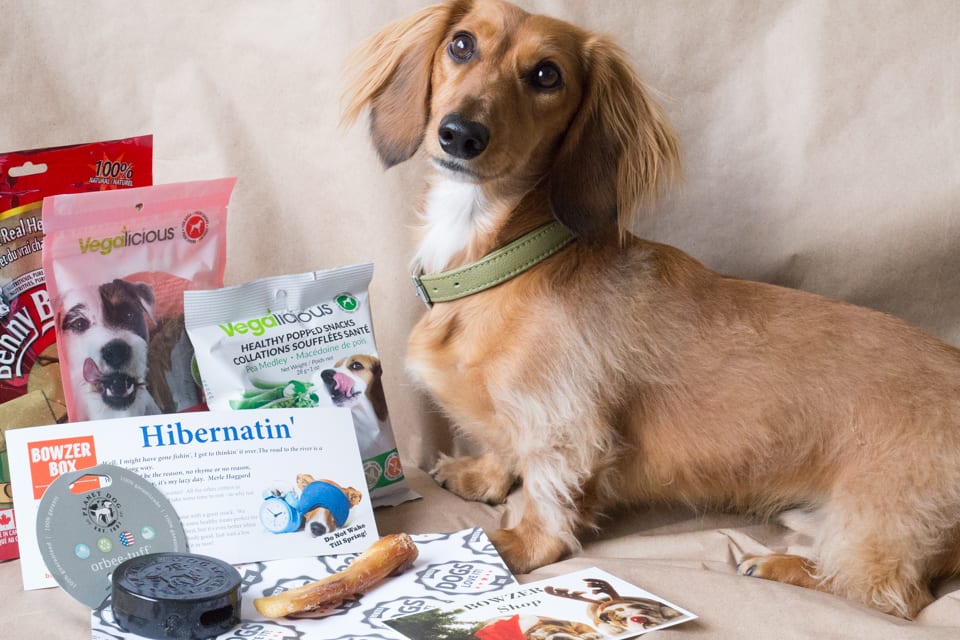 Bowzer Box Review November 2016 – Final Thoughts
Normally Bowzer box includes a roll of poop-bags.  I was a little disappointed this was not found in this months box.  I find I go through a roll of poop bags in one week and it's aways  nice to keep the reserves up.  Also, I was not overly impressed with the toy selection.  Bentley is definitely a toy dog and knowing I have a new toy coming for him is a motivation to keep the subscription going.
But it really doesn't matter what I think…. Bentley what do you think?
Review By: Shonah & Bentley
Explore.
Save.
Enjoy!
Sign up for a free account on A Year of Boxes to receive exclusive offers, be added to our monthly mailing list, and much more! We are always adding features to improve the experience for our users, from their valuable feedback!
Join Today!