Bowzer Box Review November 2017
Bowzer Box is an incredible dog subscription for any size dog!  I have been getting this box consistently for a year and 99% of items have gone to use!  The value for your money is excellent and the variety of items is fantastic.  Bentley gets just as excited about it and can always sniff it out when I bring it home!  Let's take a look at the November box!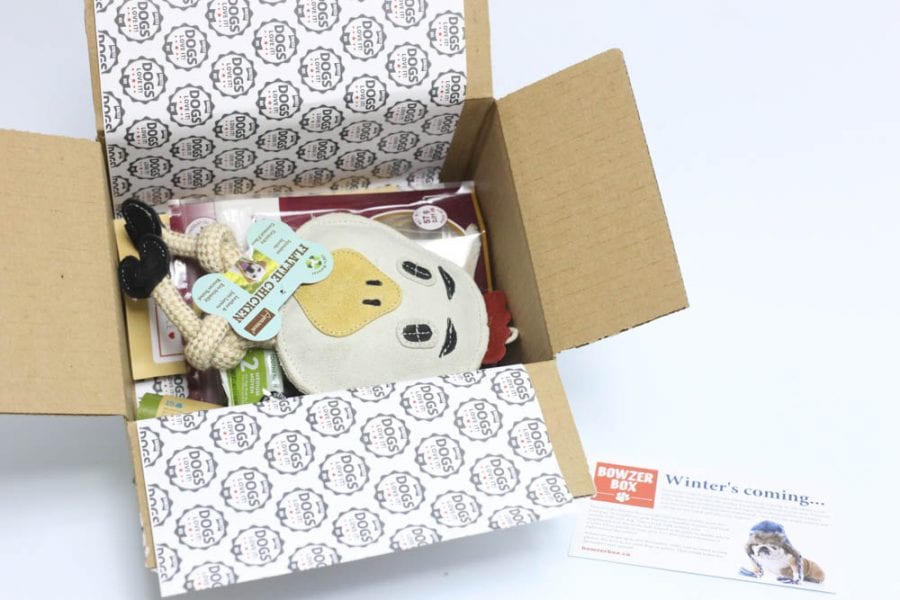 Bowzer Box November 2017
November's one of those months where not much is going on.  Ski season is not fully under way, but the cold weather has probably arrived in your area.  However, if you dress appropriately, you can still enjoy city walking and lots of outdoor activities with your fabulous furry little friend… even if he-she might want to just curl up on the couch and stay cozy, indoors…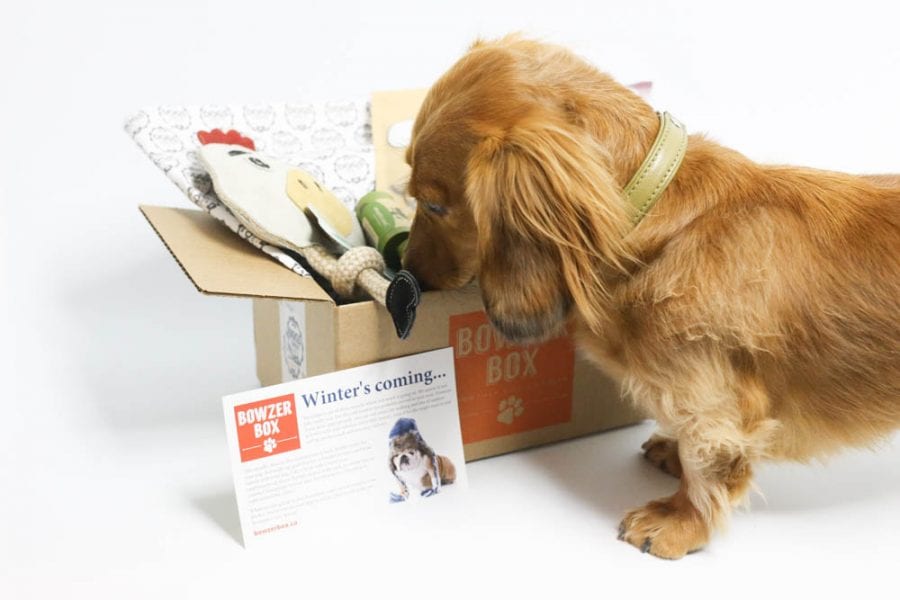 This month's Bowzer Box includes lots of tasty, healthy treats for your pup.  So bundle up, grab that toy, a handful of treats, and head outside with your dog.  Take a brisk walk around your neighbourhood, throw the ball around at the park, or maybe take in a Santa Claus parade in your area.  Yes, that means Christmas is right around the corner!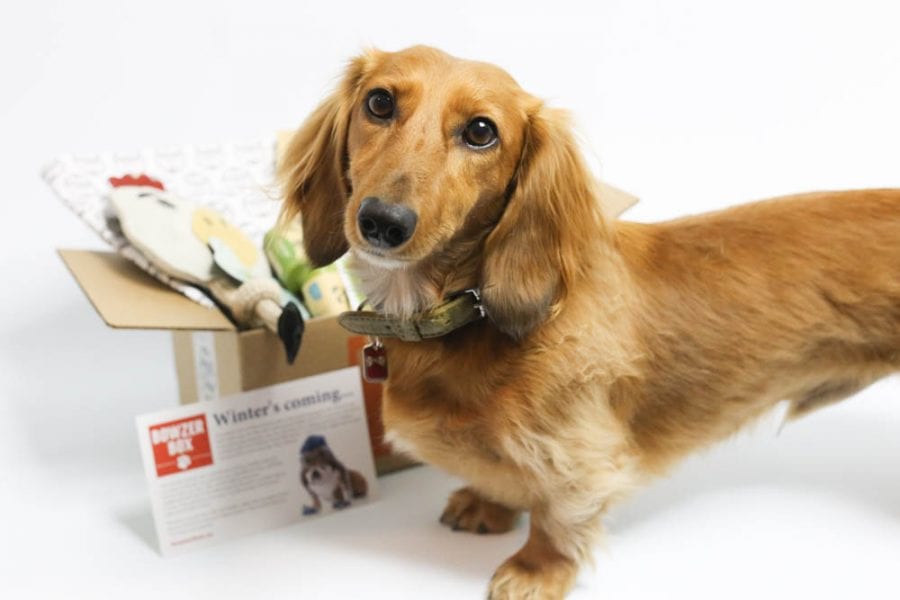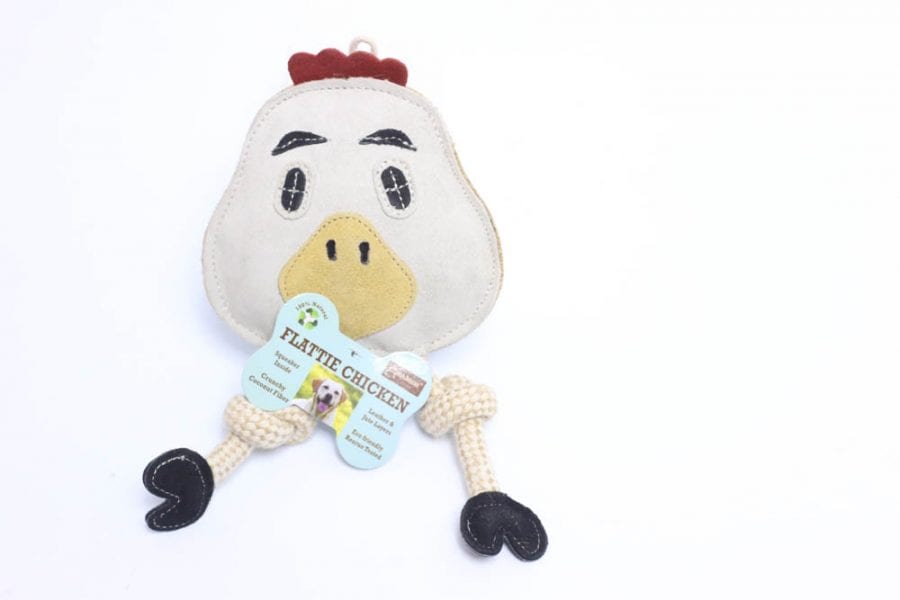 Flattie Chicken Chew Toy
There isn't any product information on this item, but no need really!  This is actually THE BEST toy for Bentley!  I seek out these flat leather toys for him all the time and they are actually pretty hard to find!  They take him quite a while to dig in to and last quite a while, even once he tears it to pieces.  I was really hoping all the photos turned out, because I gave Bentley this chicken immediately after photographing it and it's easily his new favourite toy!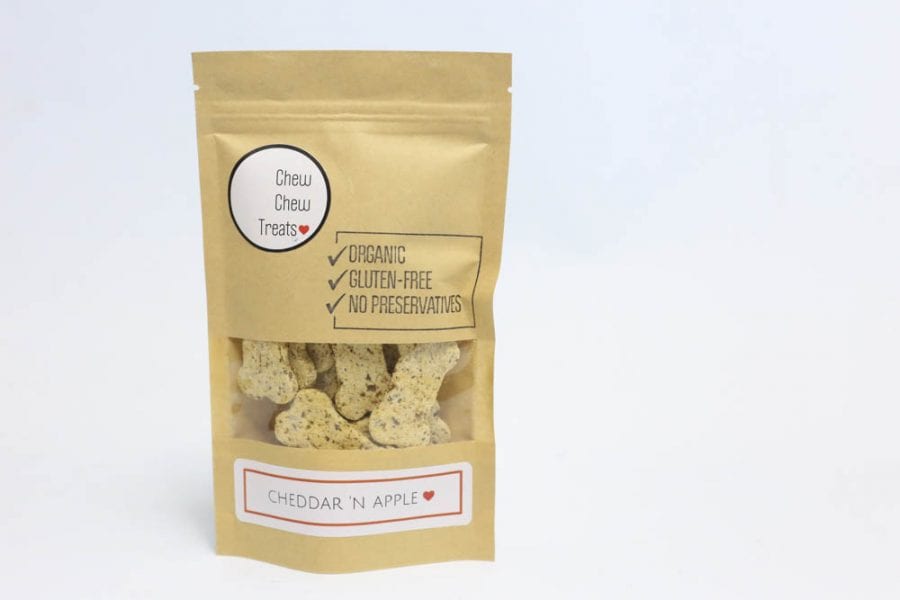 Chew Chew Treats
Cheddar N' Apple – This treat will definitely get your pup drooling before the bag is even opened!  Made with our homemade applesauce which contains only delicately hand-selected organic apples and no sweeteners.
These are great!  Bentley has already had a few and he's loving them!  Always impressed with the treat sourcing Bowzer Box does!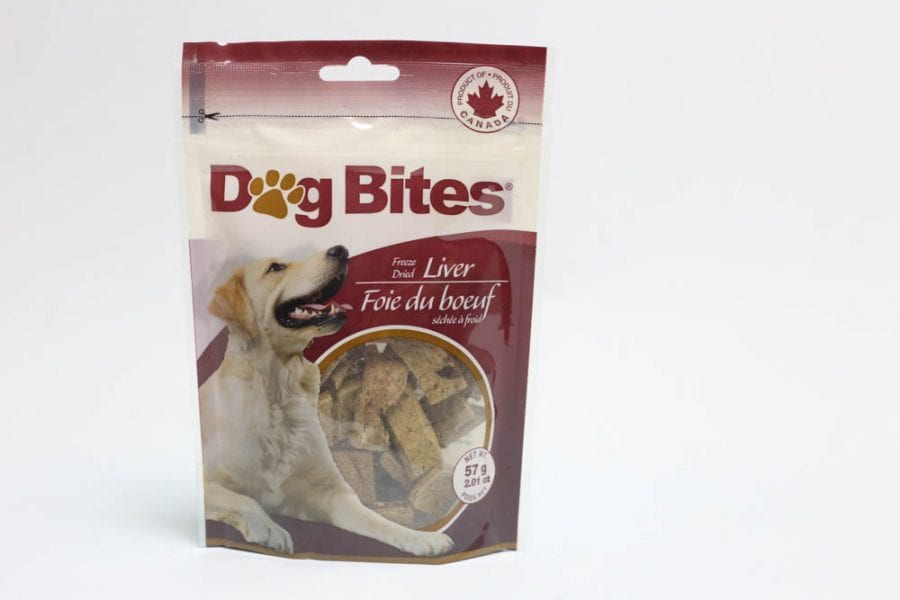 Petz International
Freeze Dried Beef Liver – 100% Canadian Beef Liver.  Tasty, natural and pure with no additives or preservatives.  Your dog will love this all-natural treat!
Another great treat!  Bentley will just eat these up!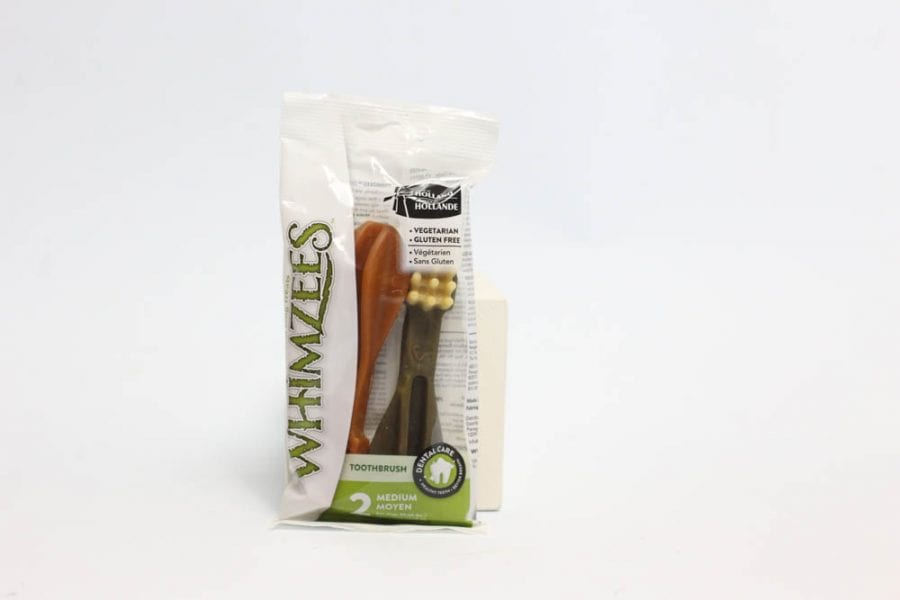 Whimzees – Toothbrush
We traveled outside North America for this treat only because we love it!  Now your dog will always want to brush their teeth.  Made with all-natural ingredients, the vegetable-based texture will help remove plaque and tartar as your dog chews.
Wonderful!  These are amazing treats and one I like to regularly stock in Bentley's treat bin.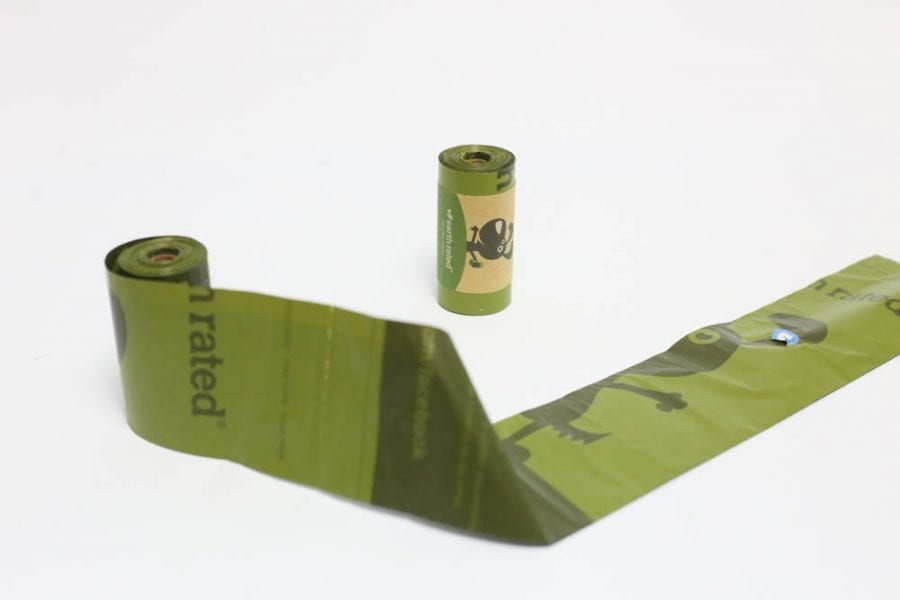 Earth Rated – Poop Bags
Who can't use a couple extra rolls of poop bags?!  This month's bags are for those that have scent sensitivities or simply prefer fragrance-free bags.  These dog waste bags are bigger, thicker, tougher and totally leak-proof!
Yes!  Love seeing the return of poop bags this month!
Bowzer Box Review November – Final Thoughts
I always love this box.  Such a nice variety this month.  All items will go to good use and are daily items.  The toy is the best one I've seen provided yet!  The treats are excellent and I like that there was one meat-based and one veggie-based.  I also loved the return of the poop bags!  It's been a while since Bowzer provided these and I kind of missed them.  A pet owner can really go through a lot of these in a month.  Great job Bowzer Box!
-Shonah & Bentley
Explore.
Save.
Enjoy!
Sign up for a free account on A Year of Boxes to receive exclusive offers, be added to our monthly mailing list, and much more! We are always adding features to improve the experience for our users, from their valuable feedback!
Join Today!