Breo Box Review December 2016
Breo Box Review December 2016
Brēō Box is a brand new men's lifestyle subscription box. It is a premium subscription that ships quarterly, and fitting to the season, essentials that revolve around Health, Fitness and other everyday lifestyle needs for the well established man. Each quarter, members will receive a customized wooden box with 6-9 items with almost 4x the value inside. Each box is a surprise, so we can't tell you exactly what is inside. They kindly sent me this box for review.
I was SUPER excited when I found out about this box. I think the men's subscription box world is lacking when it comes to lifestyle boxes. And after doing a little research I had a very good feeling about this one. I'm going to predict that this will become one of the most popular men's subscription boxes for 2017.
Let's have a look at what we received in their very first box: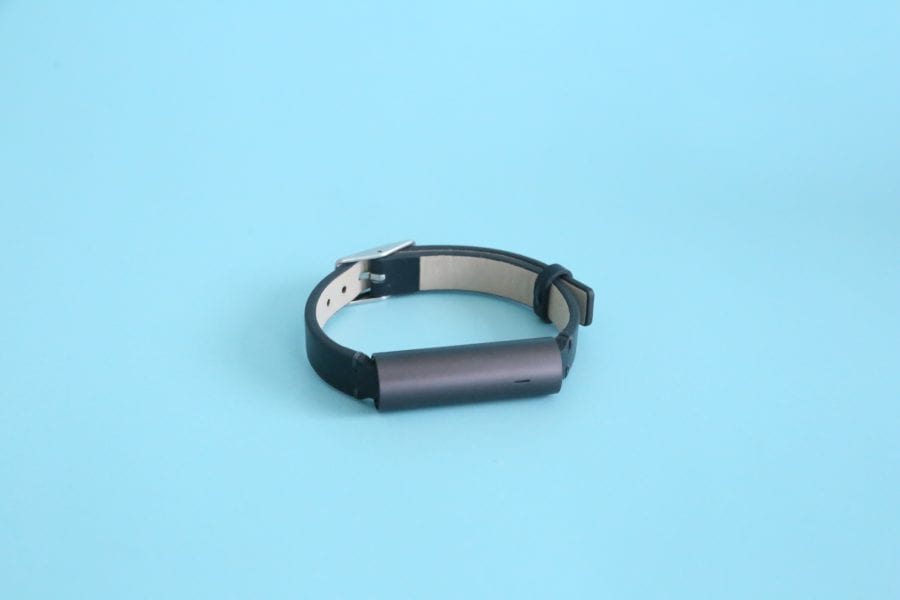 MisFit RAY Fitness + Sleep Monitor – Value $99.99
Misfit Ray is our most minimal and versatile tracker. It delivers the fitness and sleep tracking you need to stay motivated, including steps taken, distance traveled, calories burned, activity tagging, and sleep duration and quality. It also never needs charging and is water-resistant to 50 meters, so it can be worn constantly. That means more data, better insights, and more powerful motivation.
Oh my goodness, this is amazing! We are off to a great start. I have been dying to receive a fitness tracker in one of my boxes. Too bad this is for the men. I can certainly wear it myself, but I really feel like I should give it to my Brother or my Dad.
I'm still very excited about it though. I love the style, the colors, the fact that it is small, you don't have to charge it, AND you can even take selfies with it. Not to mention the fact that it also has vibration alerts for calls, texts, and alarms. Super impressed right now.
Brouk & Co Moscow Mule Mug Set – Value $72
16 oz. Moscow Mule Mug is stylish and makes a great gift! This is the mug of choice when serving a refreshing Moscow Mule. It is also great for serving up beer, eggnog and a host of other cold beverages.  It has a timeless design of a pure copper body and comfortable brass handle that will last you a lifetime. You can be proud to serve your favorite drinks in this classic, artisan crafted mug.
These are great. They certainly give the box the lifestyle feel I was looking forward to. A home decor item that the men will get excited about. These are the perfect addition to any home bar.
Shake: A New Perspective on Cocktails – Value $25
One part instructional recipe book and one part photo journey through their year of cocktail crafting, the book is a simple and inspirational expression of the seasonal, straightforward approach to drinks and entertaining: Mixing cocktails should be simple, social, and above all, fun.
Each recipe is presented visually, in four color photos, as well as in written recipes, making Shake both an arresting gift and a practical guidebook to simple, elegant cocktails.
Another great item for a lifestyle box. This goes well with the mugs, but it also makes me want to purchase a Mason Jar cocktail shaker. I love the photos, and the recipes.
Mill City Fineries Scarf – Value $64
Make peace among warring climates with this super soft flannel scarf. Made from 100% flannel cotton, keep your scarf looking and smelling fresh by hand-washing in cold water. Lay flat to dry.
Great colors, great pattern, and great material. It will add warmth but not bulk. It is a great layering piece for under a dress coat.
Nectar Sunglasses – Value $45
Fashion meets function. Newest style to Nectar. These are our 8 base sunglasses that wrap your face and stay on comfortably. Perfect for all activities and adventures; from fishing to hiking to laying on the beach, take these everywhere. Polarized hydrophobic coated lenses protect your eyes while providing clarity without the annoyance of glare or water damage. Be sure to check out our other color combinations as well.
I was hoping to see something like this in my first Breo Box. I have received this brand before so I'm very familiar with it. I think they chose a great style/color combo; this is a pair of sunglasses most guys will love.
Spigen Wireless Earphones R12E – Value $50
Listen to music and answer phone calls using our Essential™ Bluetooth Headphone R12E Wireless Earphones for your smartphone. Its quick Bluetooth connectivity and optimal buttons offer easy usability that's especially appreciated when working out or taking a jog. 
Love, love, love!! These round out the box nicely. Another item I would LOVE to see in one of my women's lifestyle boxes. I've received plenty of ear buds, but not the wireless version. I'm actually a little jealous right now.
Breo Box Review December 2016 – Final Thoughts
Oh my goodness!! I am in love with this new subscription box. I know it's for men, but I almost want to keep it for myself. Breo Box put together an amazing first box. They have really set the tone for their new subscription, I am already a HUGE fan. I have been waiting for a box like this to come on the market. There's definitely a void in the subscription box world when it comes to men's lifestyle boxes, and Breo Box has successfully filled that void. I love, love, love that they included a fitness bracelet, sunglasses and wireless earbuds. Can they please duplicate this box in pink and gold tones for us ladies? This is easily my favourite box for December and probably in the top 10 for 2016. The only thing that makes me sad about this box is that it is quarterly. You mean I have to wait until Spring before they release another one…….#sadface
What do you think of Breo Box?
XOXO
Explore.
Save.
Enjoy!
Sign up for a free account on A Year of Boxes to receive exclusive offers, be added to our monthly mailing list, and much more! We are always adding features to improve the experience for our users, from their valuable feedback!
Join Today!