Breo Box Review Fall 2019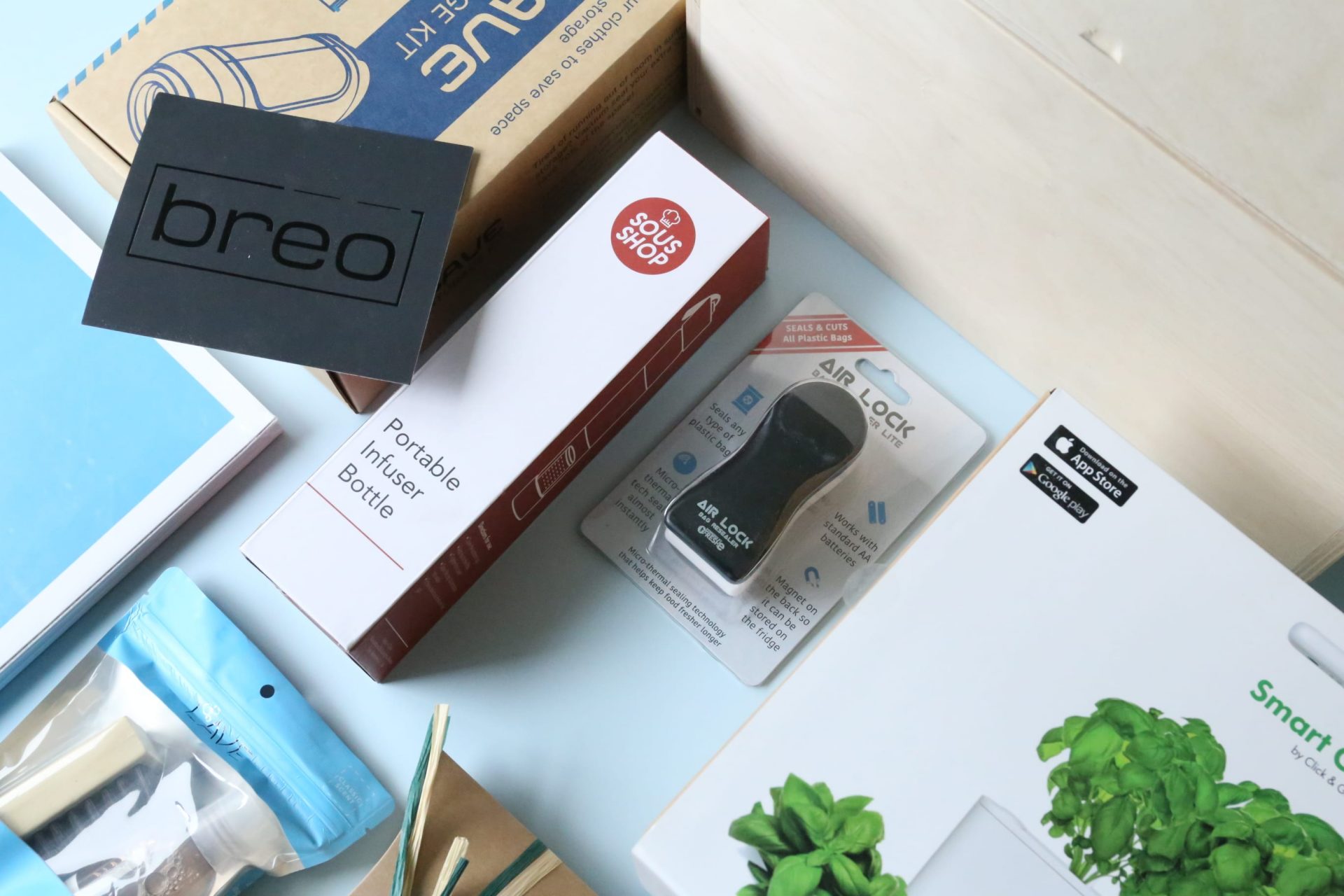 Breo Box is a seasonal subscription service for both men & women, delivering high-end and boutique brand name products. Every 3 months, you'll receive a custom made hand-packed wooden box with items that revolve around everyday essentials, fitness/health, and tech, curated to fit the season. They kindly sent us this box for review.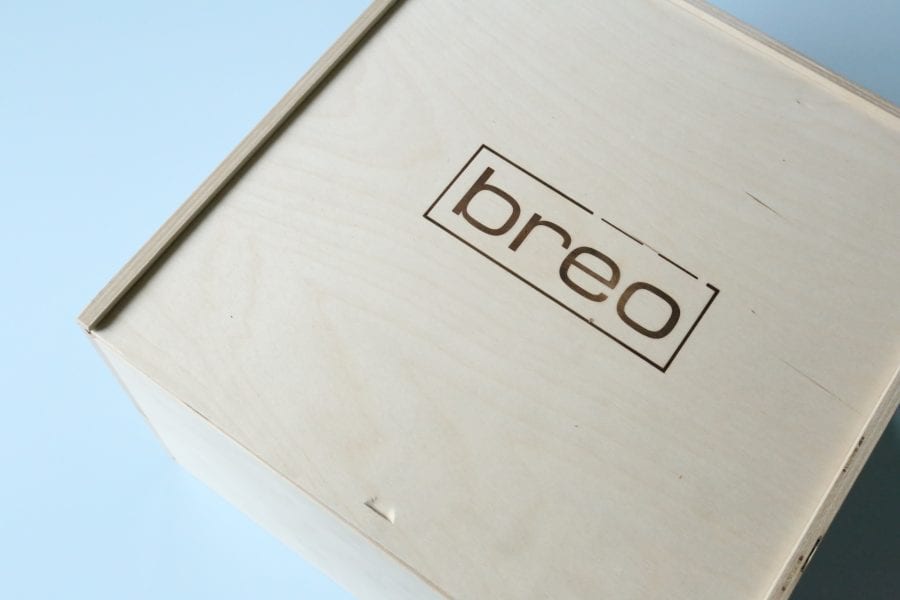 Subscription Details
When you sign up for a Breo Box subscription you have two options to choose from:
Seasonal – $159 each season
Annual – $549 for the year, receive a new box each season
Shipping is FREE for US customers and $35 for Canadian customers.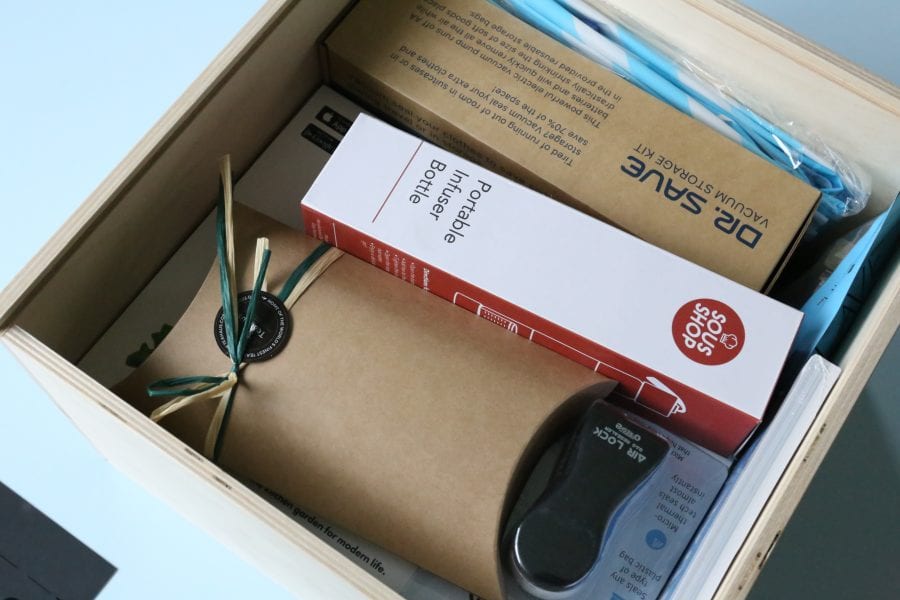 Here's a closer look at the items we received in the Fall Breo Box…..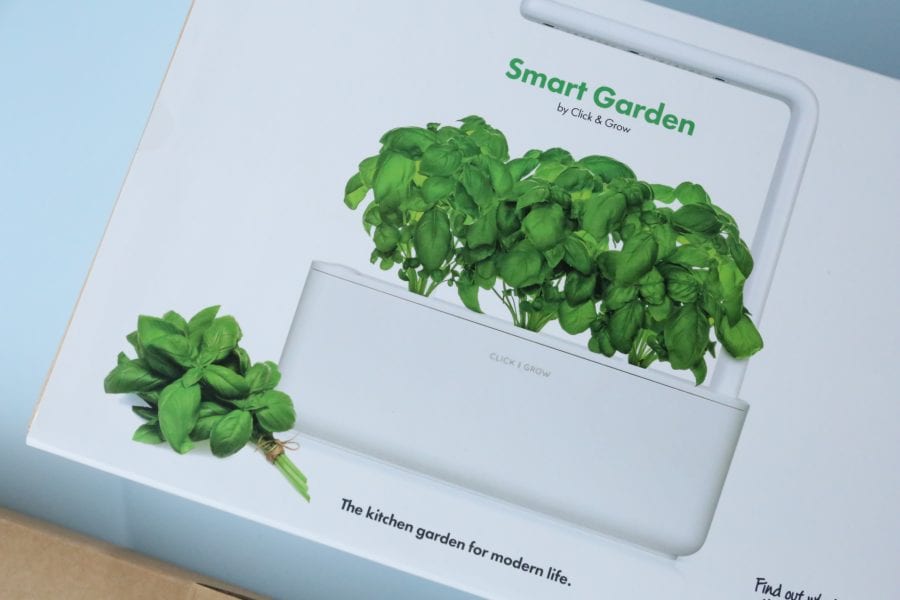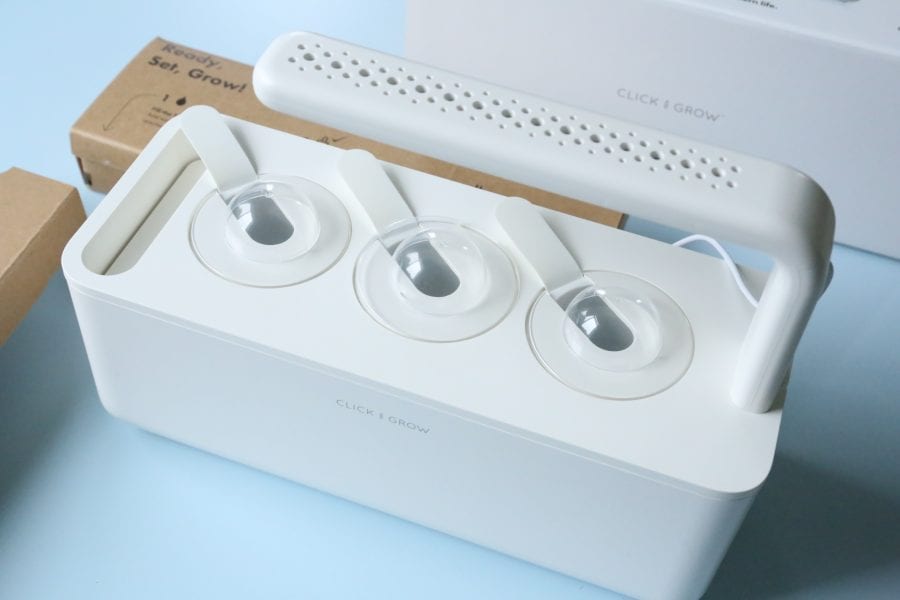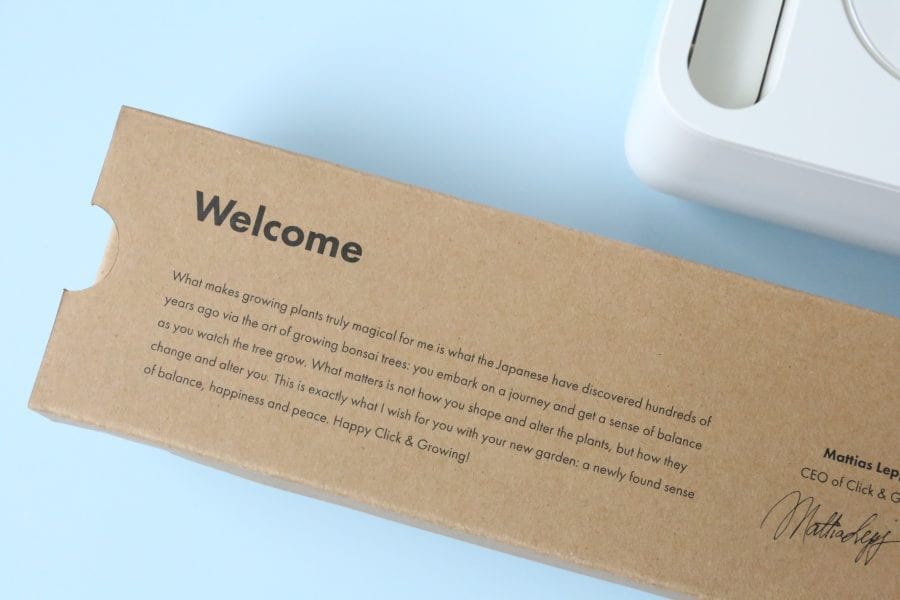 Click & Grow The Smart Garden 3 ($100)
This smart garden takes care of your herbs automatically by monitoring their water, light and nutrients at all times. The NASA-inspired Smart Soil creates an optimal environment for your plants, with no pesticides, fungicides or hormones. Just place the capsules, add water and plug in the machine.
Includes 3 basil plant capsules.
Capsules are biodegradable.
NASA-inspired Smart Soil ensures plants get the optimal mix of water, light and nutrients.
40-oz. water tank holds enough water for 3 weeks.
Order replacement capsules from a variety of 30 pre-seeded plants or get the experimental capsule and grow anything of your choosing.
I'm pretty picky about the items I have sitting on my kitchen counter but this is so darn awesome I just might have to make an exception. I LOVE cooking with fresh herbs but it's a pain to go out and buy them every time you a preparing a recipe. I also really like that the tank holds enough water for 3 weeks. Very convenient for when we are out of town for longer than a couple days. The only problem is….I'm going to want 4 more of these so I can grow a variety of herbs.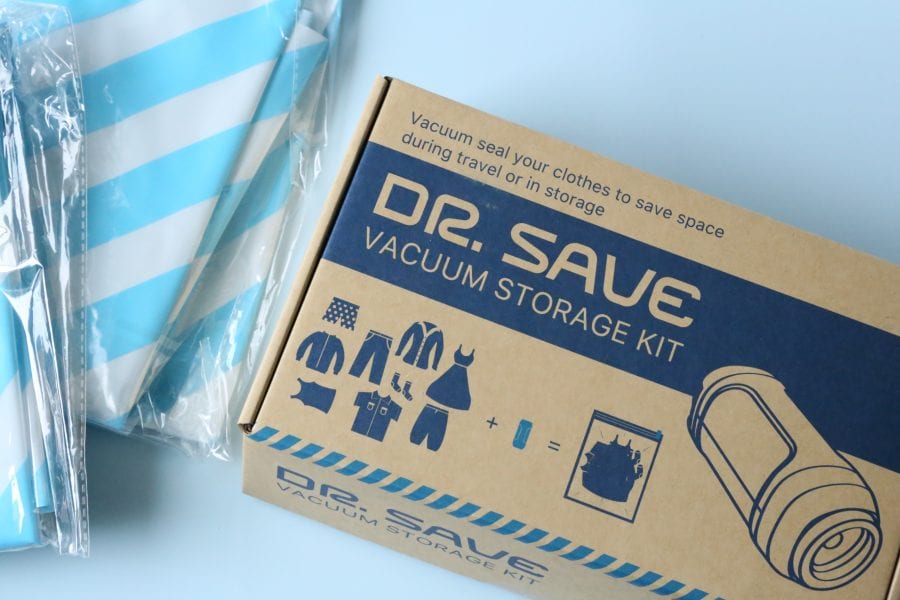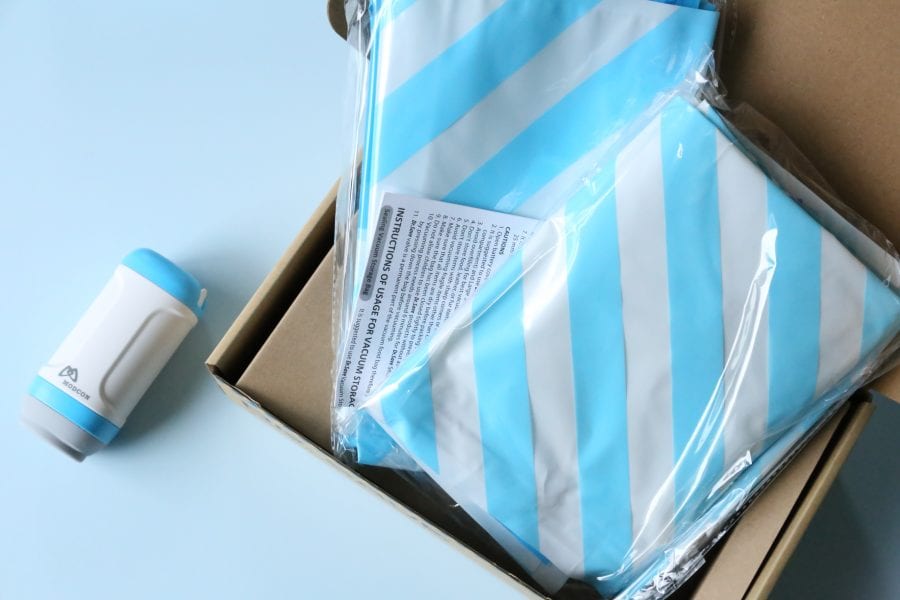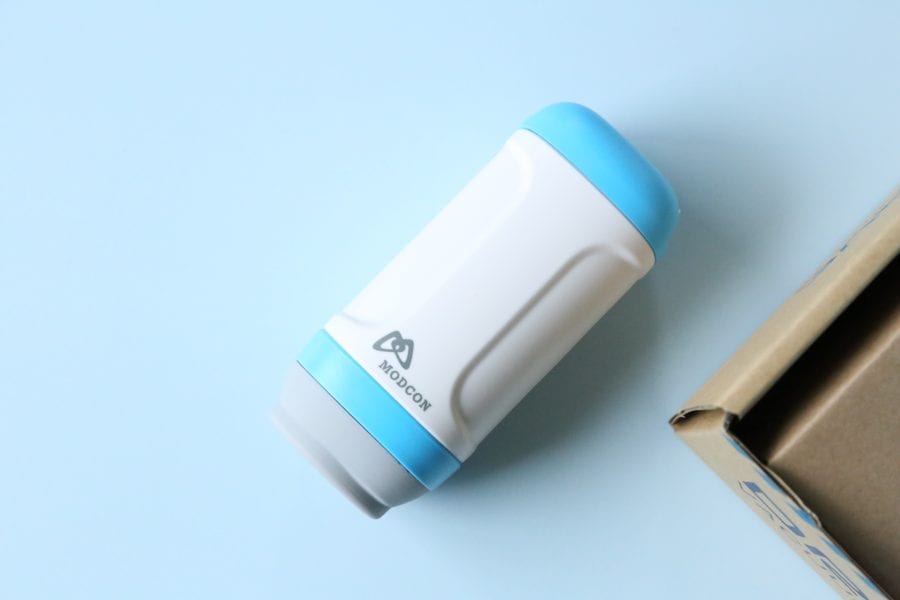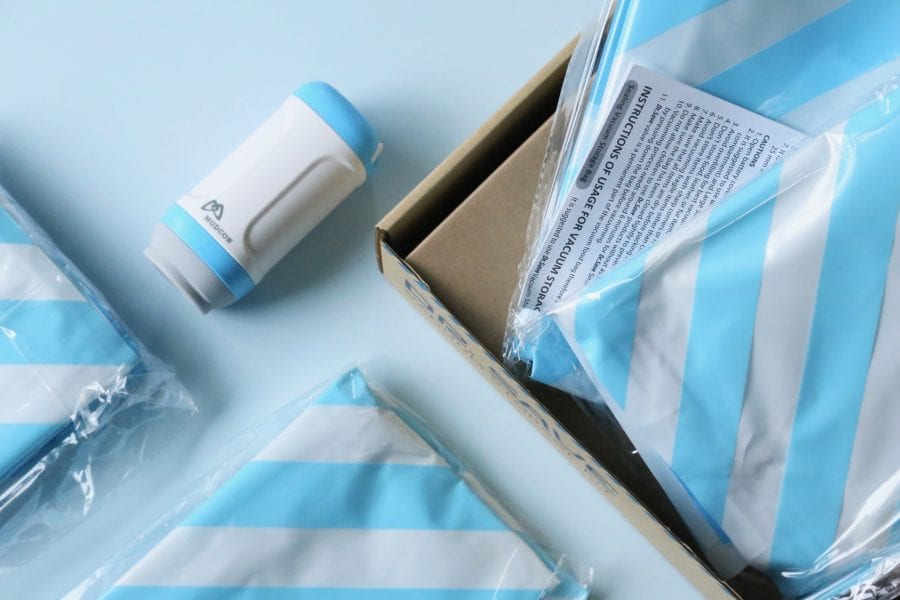 Dr. Save Vacuum Storage Kit + Four Extra Storage Bags ($70)
Creating extra room has never been easier with the space saver premium vacuum storage bags! With two distinct sizes, the storage vacuum bags provide ample space for you to comfortably fit clothes, seasonal wear, and soft goods, and the portable handheld vacuum for storage bags effectively sucks out all of the air from the saver storage bags. This lets you reduce the volume of soft goods by up to 70%. Try the best in space saver storage bags – it's time you had a storage vacuum you can rely on.
I've always been intrigued by these space saver vacuum kits. I love the idea of packing up seasonal or bulky items. But at the same time, I'm a minimalist so we don't really have the need to save space…..I keep my closets pretty bare as it is. It will come in very handy when traveling though. I can definitely see myself using this when packing my suitcase.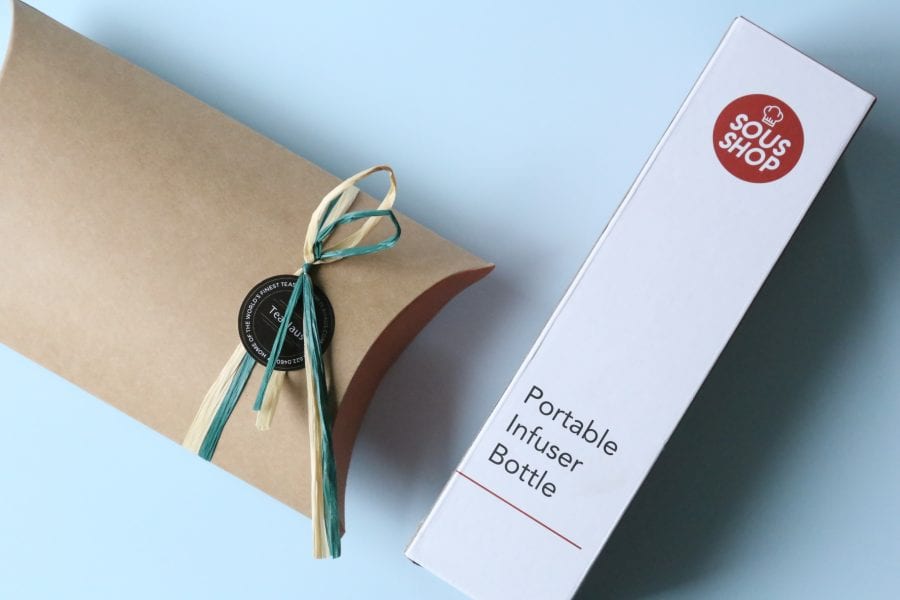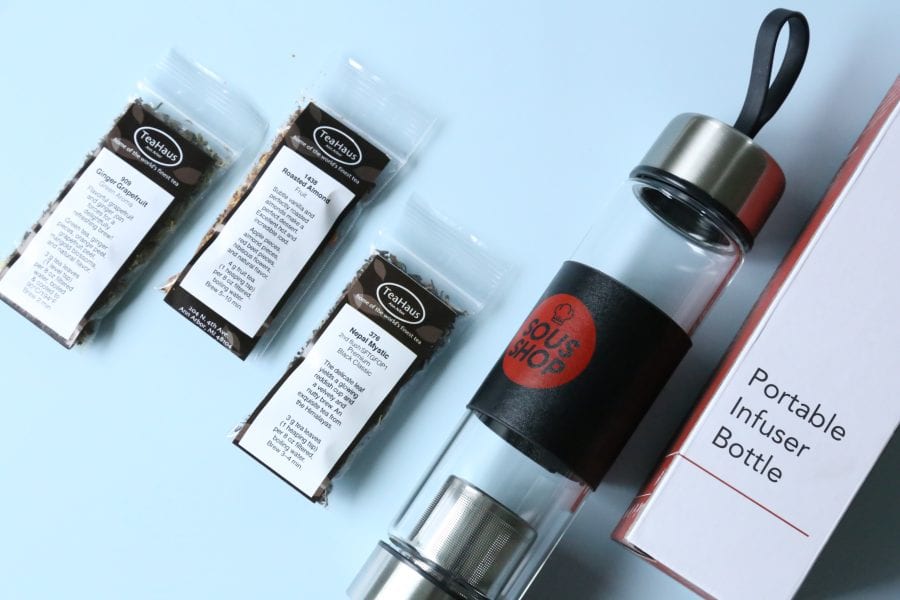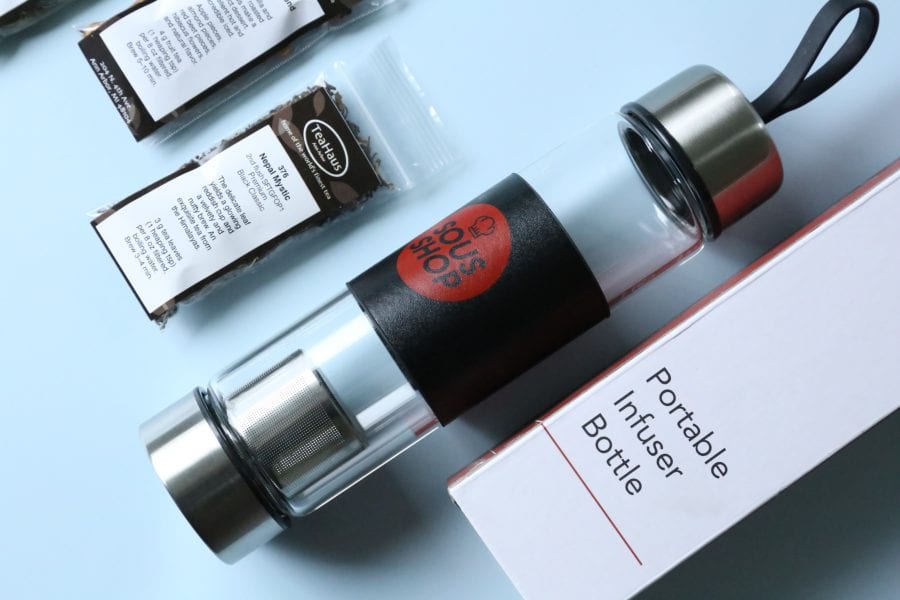 Sous Shop Tea on the Go Infuser Tumbler ($25)
Next up we have a reusable infuser. I couldn't really find any info about this specific brand online but it's pretty straight forward. Reusable tumblers are a great item to receive, especially since I've started cutting down on our use of plastic around the house. No more plastic bags, plastic containers and of course, plastic bottles. I also find that this time of year I bring a bottle of tea with me almost every time I leave the house so this will definitely come in handy.
PS – We also received some tea samples to go with out new tumbler.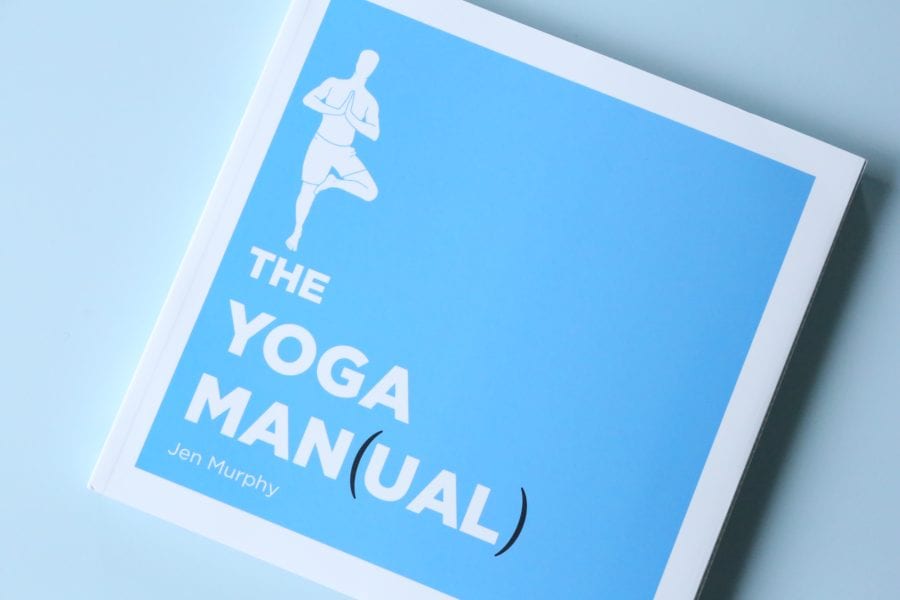 W&P Design The Yoga Man(ual) – $20
Are you curious about yoga but don't know how to get started? Intimidated by all the chanting and deep breathing, or worried that you can't even touch your toes? Let The Yoga Man(ual) be your guide. This approachable book covers everything from the basics and benefits of yoga to more advanced techniques (like mastering a handstand!). Gradually develop a personal practice with the Man(ual)'s break down of essential poses—then test them out at the studio, at home or on the road. Throughout the book are tips from top instructors, professional athletes and executives, as well as stories from regular guys who have gone from yoga-averse to yoga-obsessed. With The Yoga Man(ual), you'll be fully prepared to step on the mat with confidence.
Here we have a yoga book but it is geared towards men. I'm a little confused because Breo Box markets themselves as a unisex box. I will definitely still be able to use it but I'm tempted to gift it to my Dad as it might be more beneficial for him.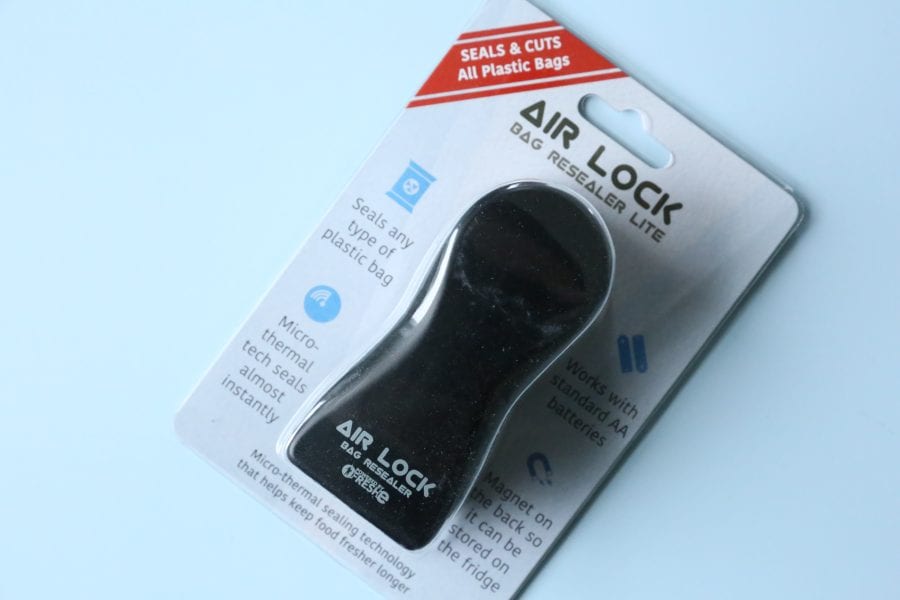 FRESHeTECH Air Lock Lite Bag Resealer ($16)
New micro-thermal technology makes resealing plastic bags a snap. Keep food fresher longer with this innovative sealing device. Air Lock Bag Resealer Lite creates an airtight seal that prevents food from going stale without clips, clamps, or rubber bands.
Perfect for chips, crackers, cereal bags, baked goods, and any other bagged food you want to keep fresh.
Ok….now this is cool!! I think I'm most excited about this item. It's a convenient, handheld, bag resealer and I am SO excited to give it a try. I hate leaving bags open in my pantry – chips, cereal, crackers, etc…. I love that this handy little gadget allows me to reseal them in a matter of seconds and I also love that it has a magnet on the back so I can leave in on my fridge for easy access.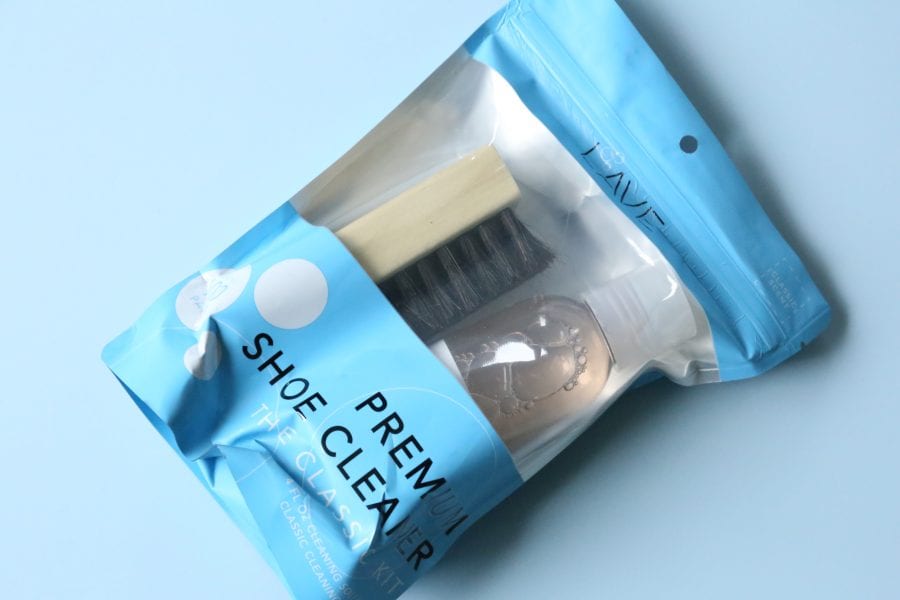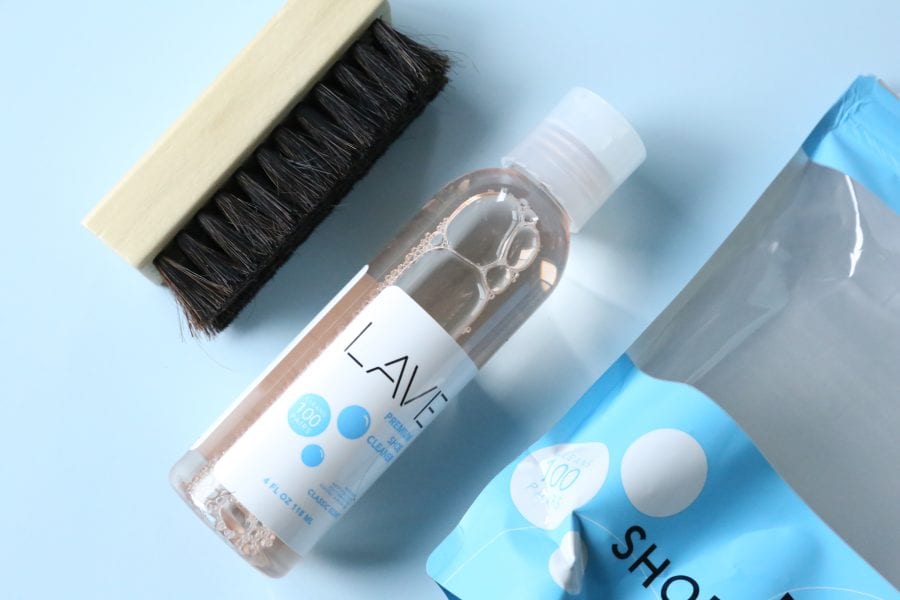 LAVE Gallery Classic Shoe Care Kit ($14)
Our classic premium shoe cleaning kit which includes a 4 oz. bottle of our Premium Shoe Cleaning solution and Classic Premium Brush. The essential items to get you fresh or to sustain your cleaning needs.
When I first saw this item in the box I wasn't too excited about it, but my opinion quickly changed. Typically when I see kits like this I think of dress shoes, and I don't really have a need to clean dress shoes. But…..then I realized that I have been looking at these kits all wrong. They aren't just for dress shoes, they can be for all kinds of shoes……especially sneakers. I have a few pairs of white shoes that are in desperate need of a good cleaning. This will come in very handy!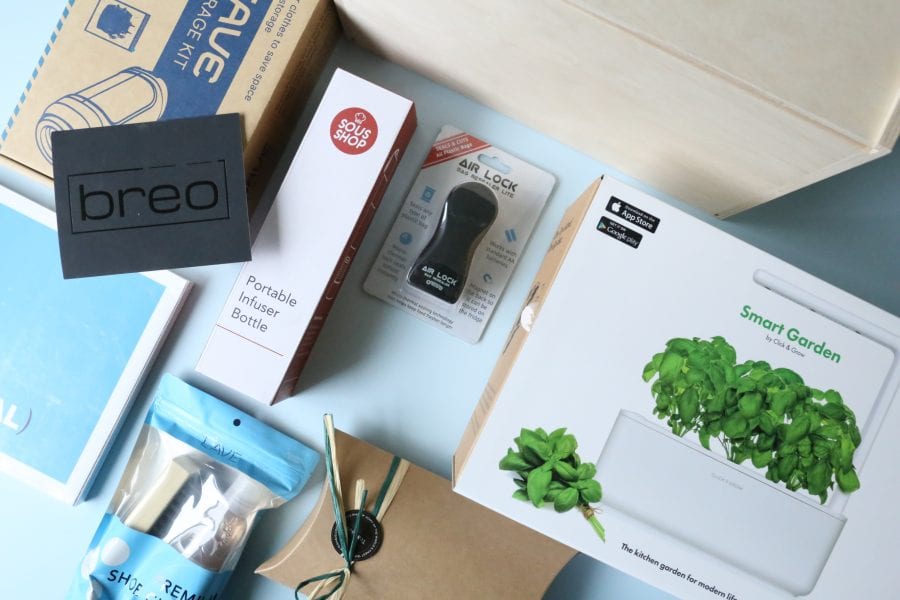 Breo Box Review Fall 2019 – Final Thoughts
Even though I miss the good ol' days when Breo Box use to include lifestyle items, I'm still a huge fan of this subscription. Every season I discover new gadgets and unique products. For example, I never would have found the bag resealer on my own, or the Smart Garden. Breo Box introduces me to items I never knew I needed. And, the items I don't see myself getting use out of always make the best gifts. Let's just say that Breo Box comes in very handy around the holidays.
-AYOB
Explore.
Save.
Enjoy!
Sign up for a free account on A Year of Boxes to receive exclusive offers, be added to our monthly mailing list, and much more! We are always adding features to improve the experience for our users, from their valuable feedback!
Join Today!