Breo Box Review Winter 2019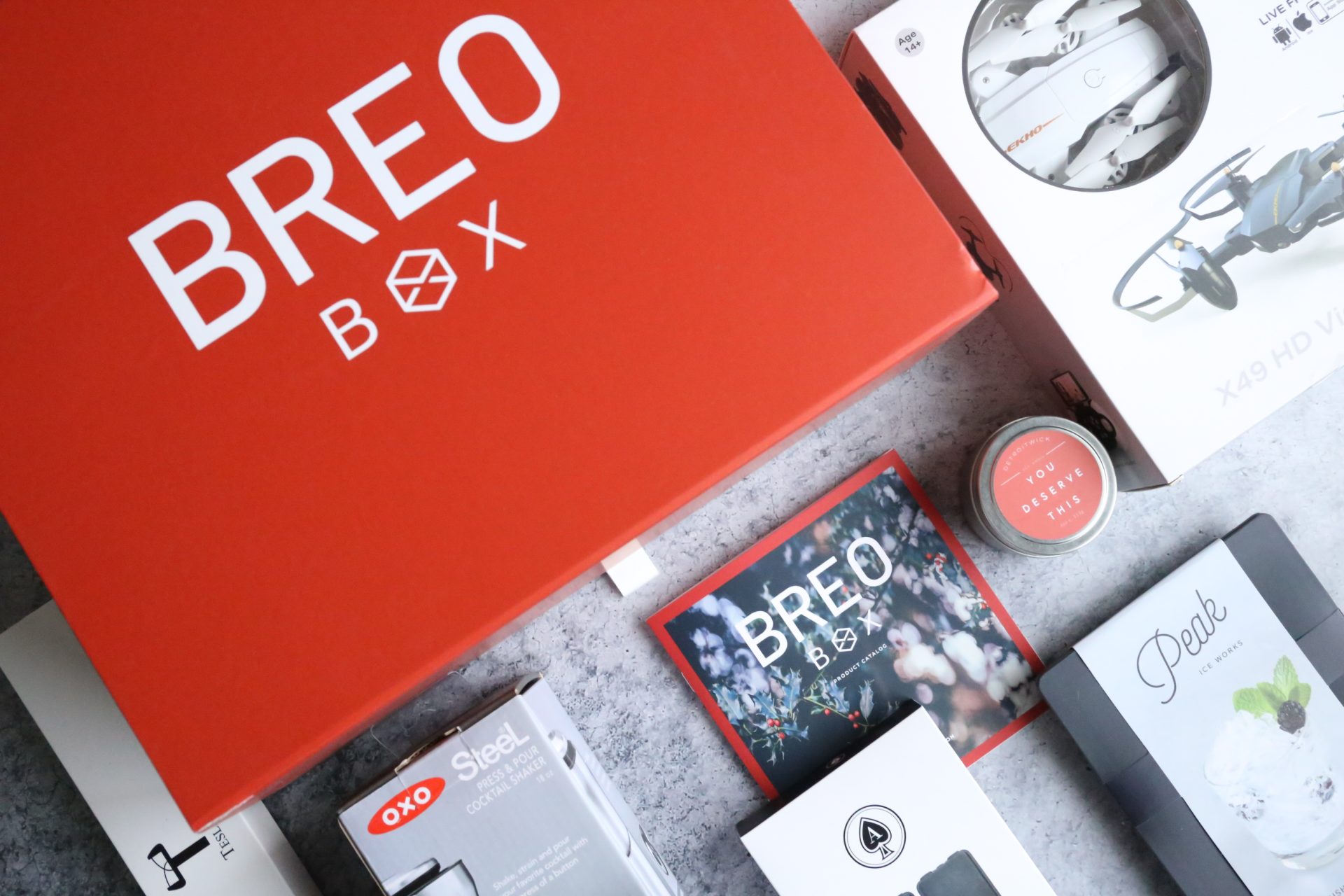 Breo Box is a seasonal subscription service for both men & women, delivering high-end and boutique brand name products. Every 3 months, you'll receive a custom made hand-packed wooden box with items that revolve around everyday essentials, fitness/health, and tech, curated to fit the season. They kindly sent us this box for review.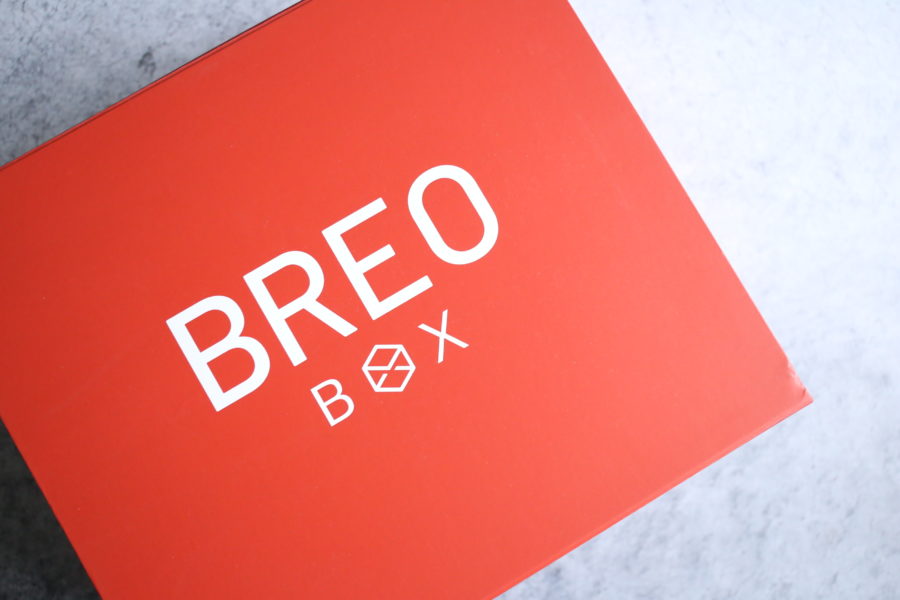 The Winter Breo Box brought with it some changes. We have a new box, new packaging and a new product card. All of which I LOVE! Let's start with the box and packaging. My shipment arrived in an outer brown mailing box as per usual, but tucked inside was a drawstring canvas bag and in that I found the new red logo'd box. The box use to be a large wooden design and even though it was gorgeous, it was heavy, awkward and hard to handle. I much prefer this sleek new cardboard design. It's still very sturdy and doesn't take away from the unboxing experience at all. In fact, I think it adds to the experience.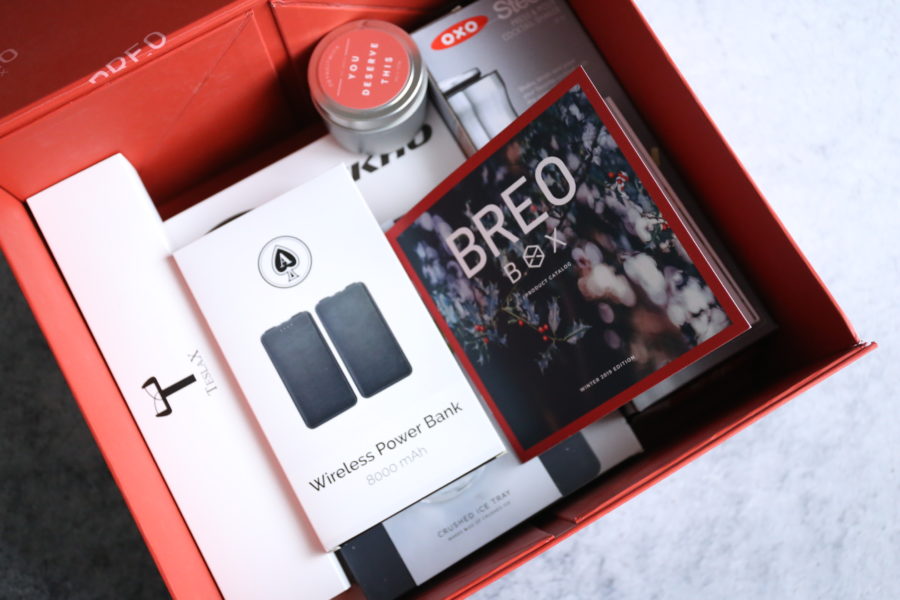 In addition to that we also have a new product card. The previous card simply listed the items. This one is more of a mini magazine. It lists all the items in the table of contents and then each product has it's own page complete with photos, details, how to use, and key features. So far everything looks great!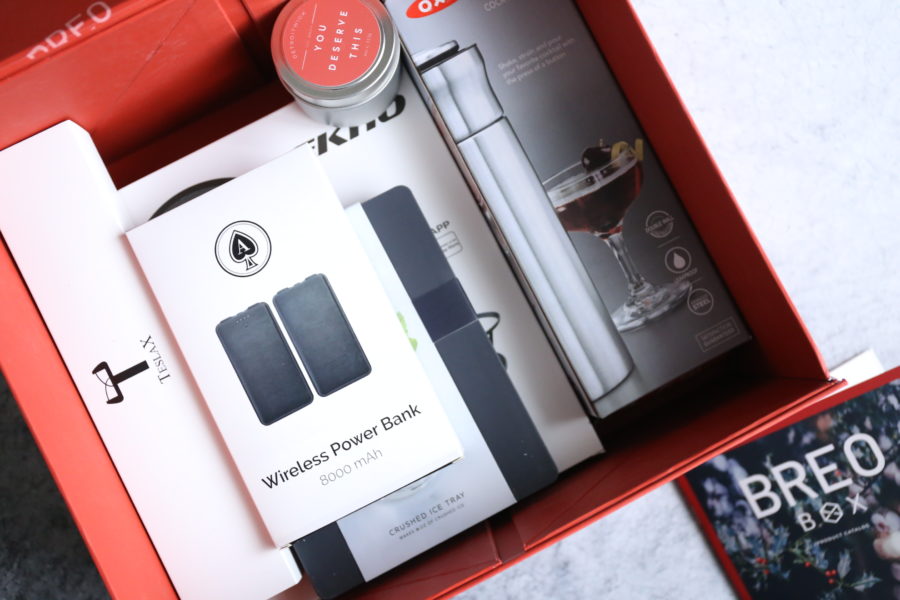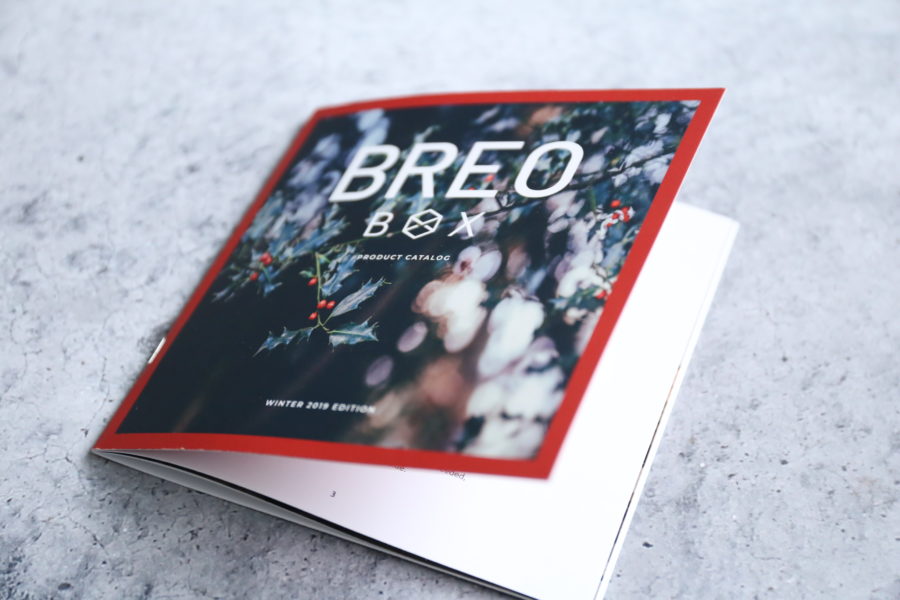 Subscription Details
When you sign up for a Breo Box subscription you have two options to choose from:
Seasonal – $159 each season
Annual – $549 for the year, receive a new box each season
Shipping is FREE for US customers and $35 for Canadian customers.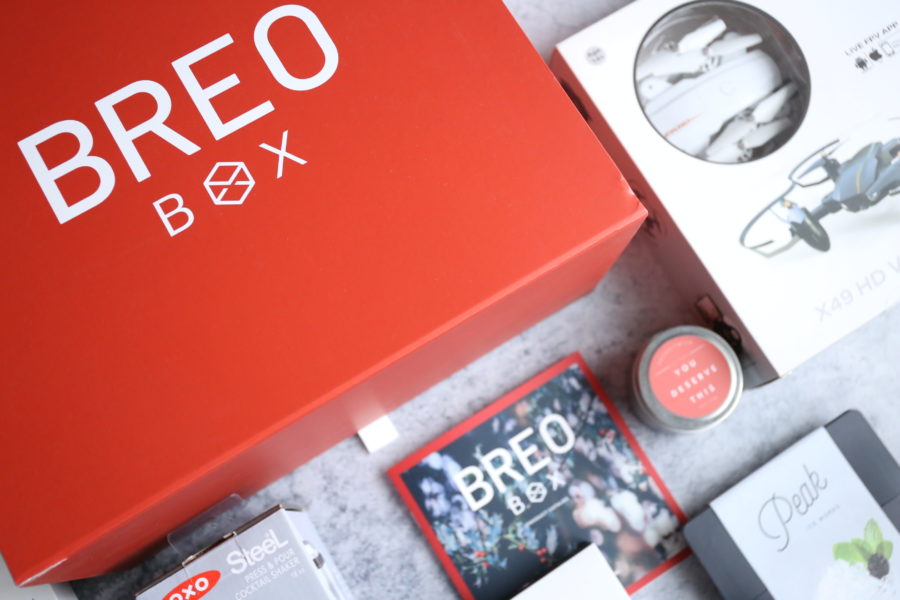 Here's a closer look at the items we received in the Winter Breo Box…..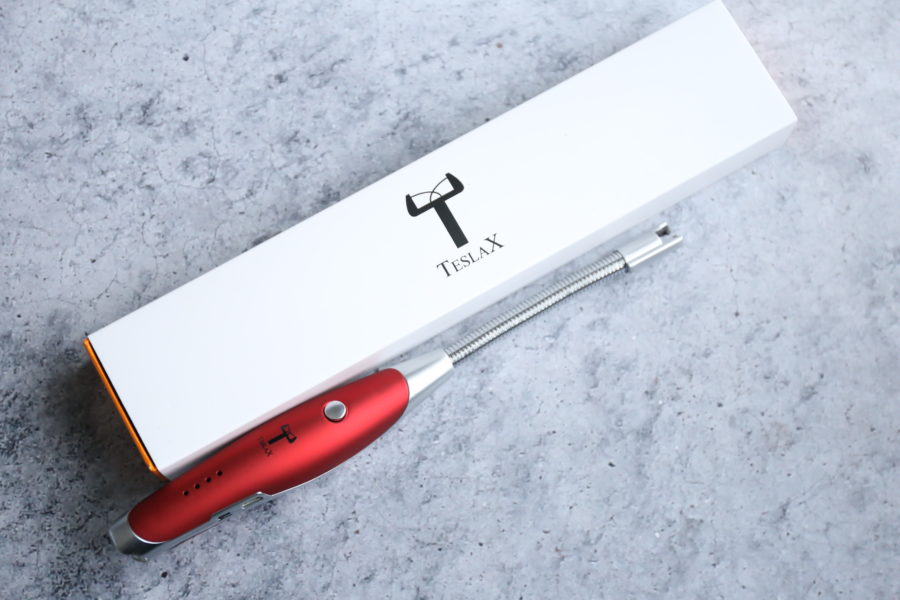 Tesla X Arc Candle USB Lighter
Say bye to those unsafe, hot, and disposable lighters, and say hello to the Tesla X Arc Lighter. Using two conducting electrodes, heat is concentrated at the tip, producing a safe and efficient alternative to the traditional lighter. USB rechargeable, this will be the only lighter you'll ever need.
I received a similar lighter in a previous Breo Box. While I find it a little odd to receive another one, I'm still very happy with the product and more than ok with the idea of having two in the house. I use the other one ALL the time. I love how convenient it is and I love that I don't have to use a lighter or matches to light my candles. I think the big difference with this one, as opposed to the one I previously received, is that this one has a flexible neck.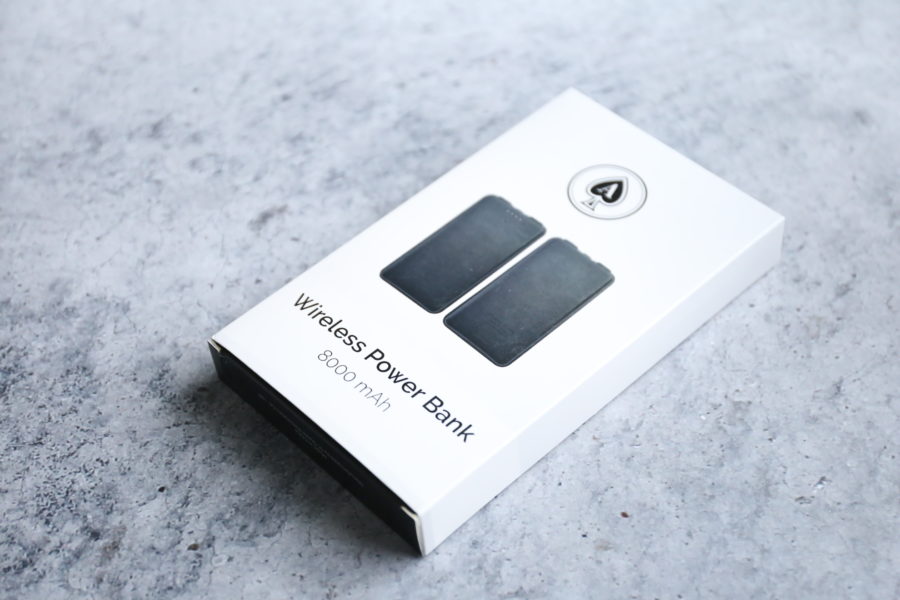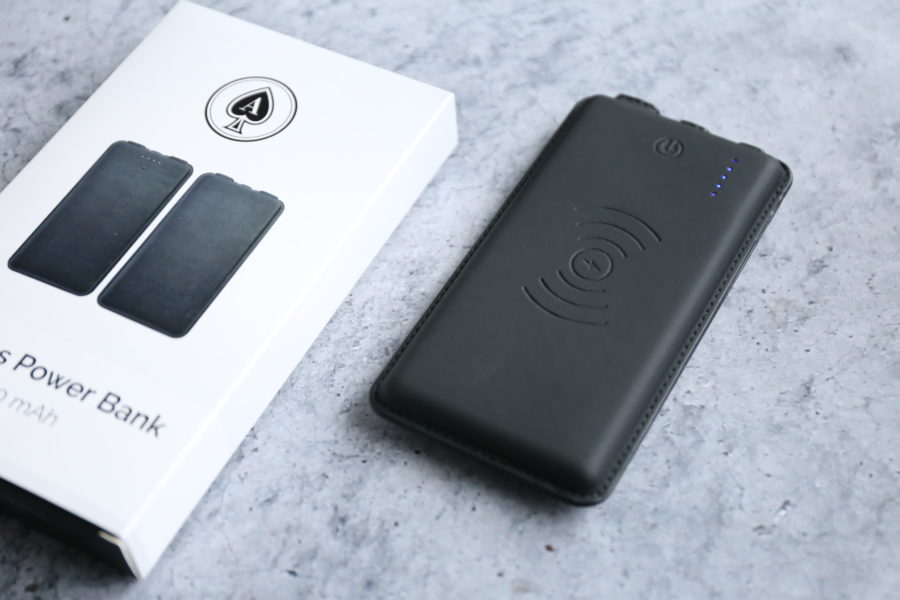 Ace of Spades Wireless Power Bank
A power bank wrapped in a casing will have you feeling like you've owned the most luxurious power bank. With both wireless and USB charging capabilities, you can now effortlessly share this power bank, or just keep it to yourself.
I've been wanting to get some sort of wireless charging pad as I hate the look of all the charging cords stringing from the wall to my bedside table. I have my phone, watch and air pods. Each one has a charging cord and it is driving me crazy. The power bank is the size and shape of my phone but I'm hoping I will also be able to use it for my watch and air pods…..here's hoping.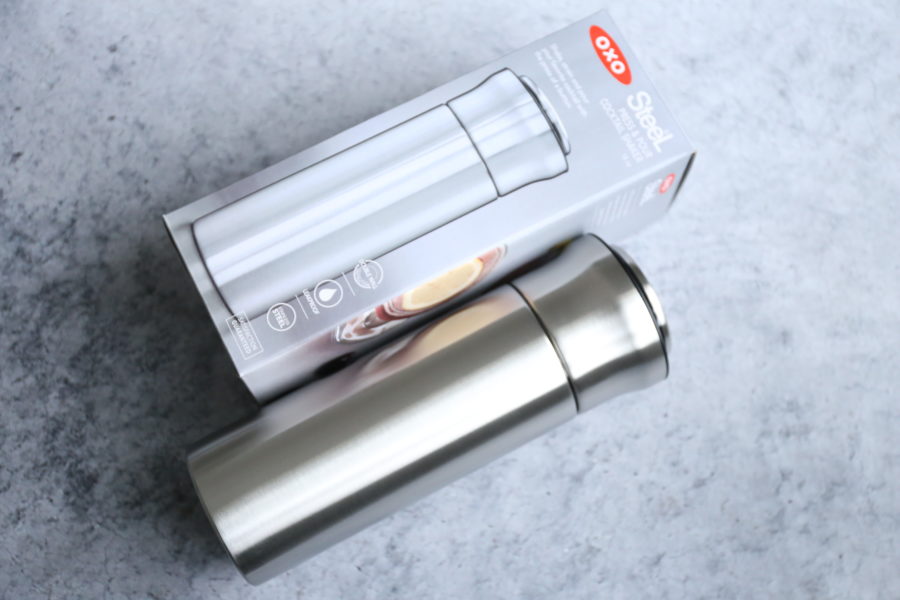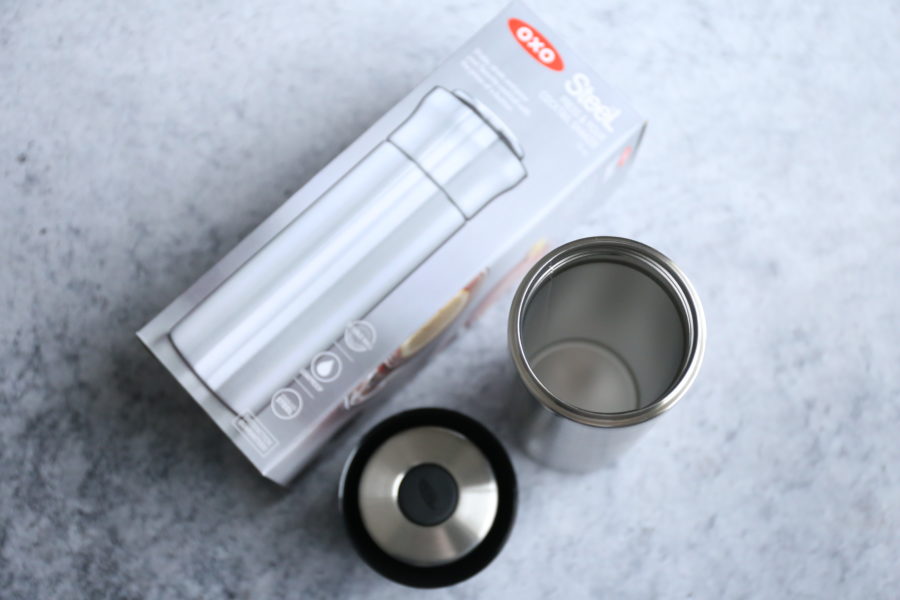 OXO Steel Press & Pour Cocktail Shaker
This double-walled, stainless steel shaker has the capabilities of making your favorite alcoholic & non-alcoholic drinks without all the clutter. With an attached strainer, all you need to do is push the button or remove the cap, and you now have yourself a delicious drink.
Even though my husband and I don't really drink I still think this is a great product. It will be nice to have on hand when company is over, especially during the holiday season. And even if we don't drink cocktails, I could still use it to mix non-alcoholic beverages.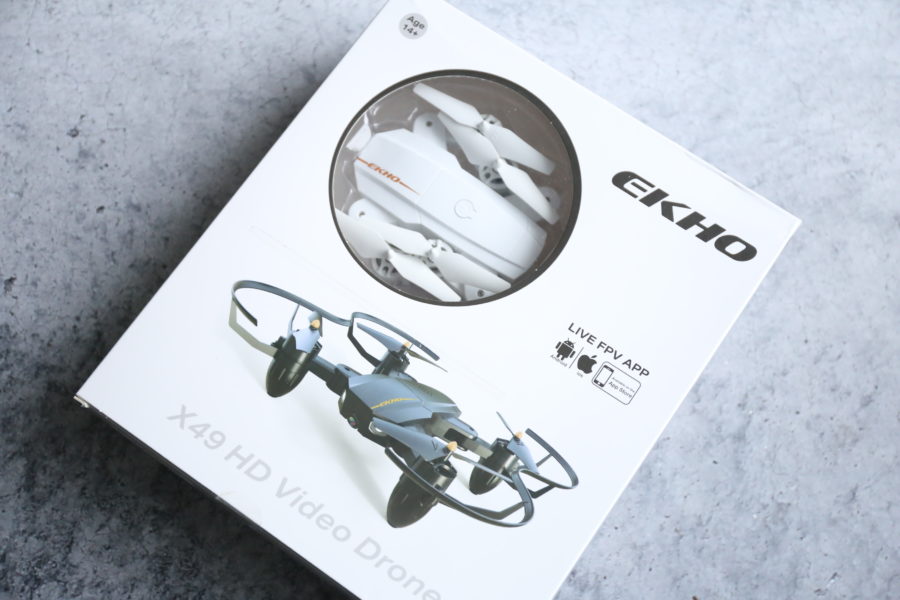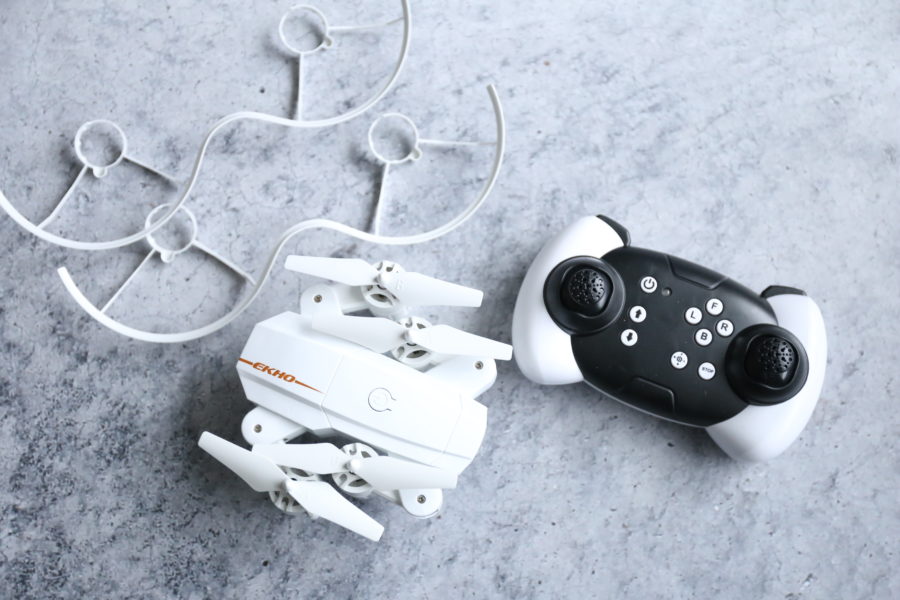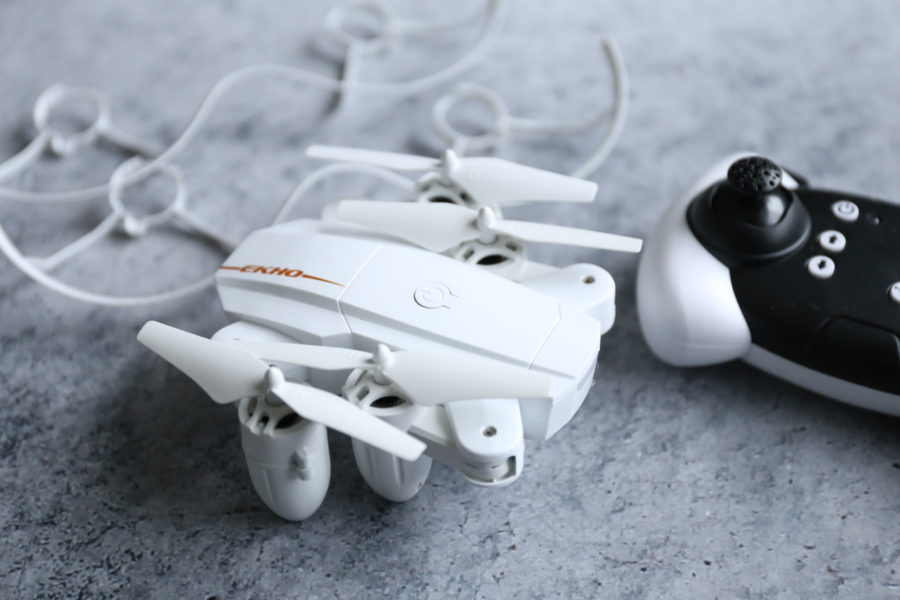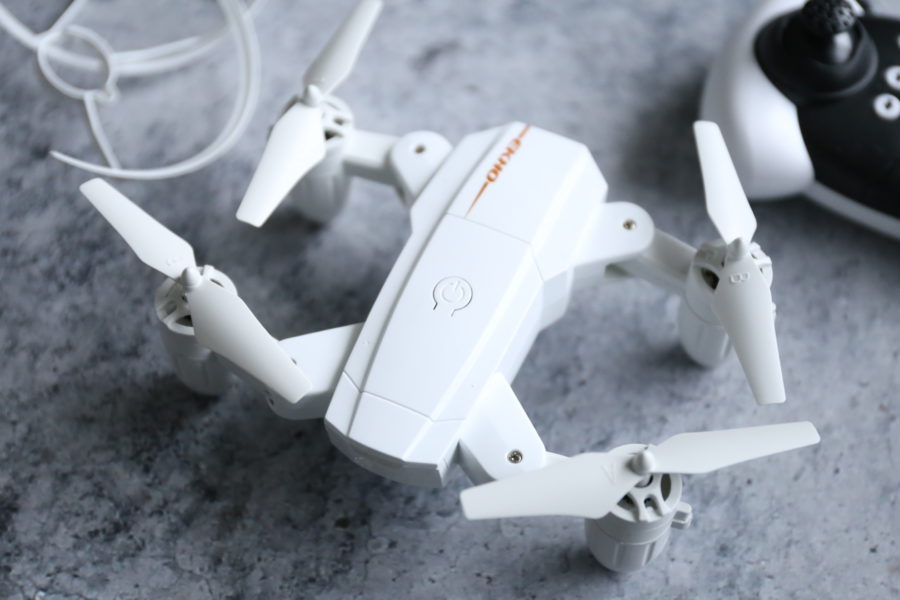 Ekho HD Video Drone
A portable drone to capture all of your memories in 1080p HD. This compact drone comes with a controller and smartphone attachment, for easy-to-fly navigation. With gravity sensing capabilities and altitude-hold functionality, you can rest assured that you will always get that perfect shot every time.
Ok….how cool is this! Breo Box is one of the only subscription boxes on the market that includes such unique gadgets. Subscribers are going to love this one. I especially like that it has smartphone capability. Just download the app and attached your phone to the controller. This is exactly what sets Breo Box apart from other lifestyle subscription boxes.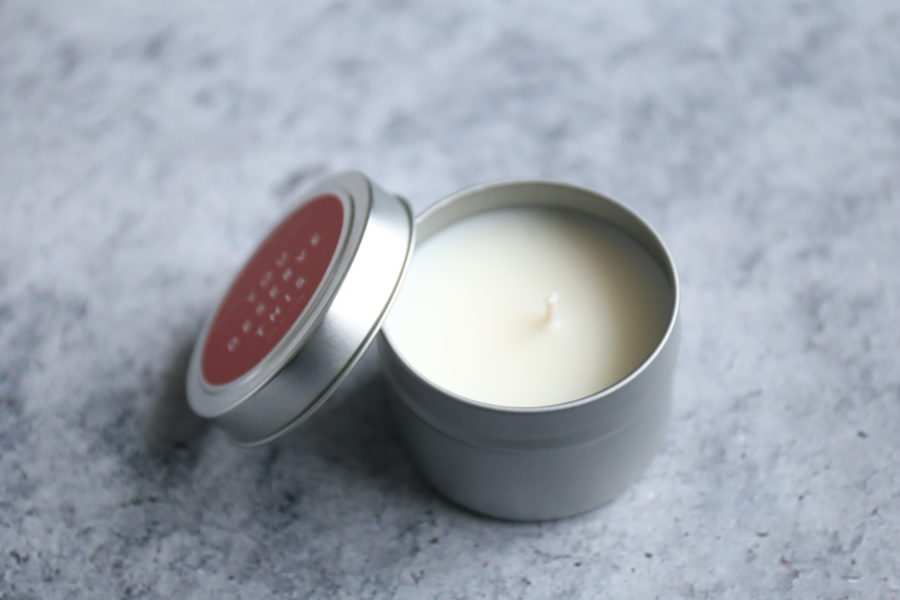 Detroit Wick Hand-Poured Candle
A signature Breo Box scent created by Detroit Wick. We've hand-poured each and every candle for you to enjoy. So light one up, set it on your coffee table, and let the candle fill up your room with an incredible scent during the holiday season.
A candle to go with my new Tesla X Arc Lighter – this is absolutely perfect. I love that it is a Breo Box signature scent. It adds value to the item as it is something you won't be able to find in stores or online. It doesn't say exactly what the scent is, and I am the worst at describing fragrances, but it does have a hint of holiday spice but also some sweetness.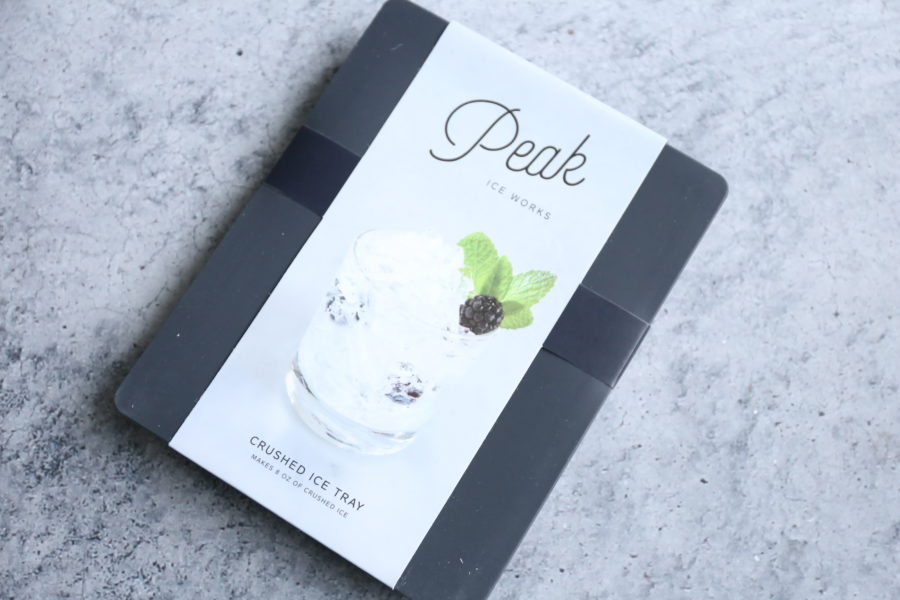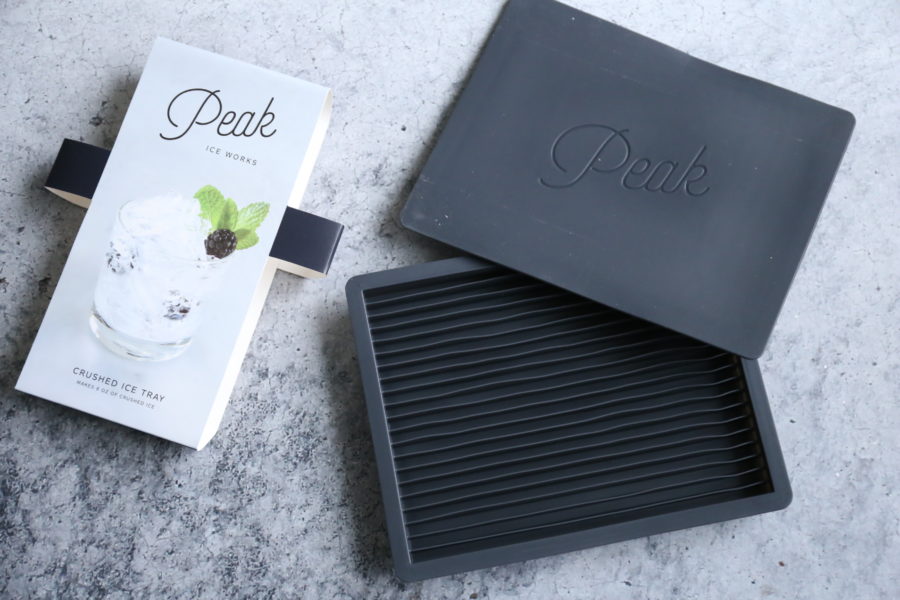 W&P Design Crushed Ice Tray
This tray's thin ice molds freeze quickly, making enough crushed ice to fill a single serving of your drink of choice. A combination lid and funnel blocks pesky flavours from your freezer and guides the crushed ice neatly into your glass.
Lastly we have a fun little ice making gadget that goes perfectly with the cocktail shaker. I certainly appreciate the curation. It's nice to receive items that complement each other.
Breo Box Review Winter 2019 – Final Thoughts
Breo Box put together a great selection of items for their last box of the year. The unboxing experience was pretty awesome thanks to the updated packaging and new product card. I am loving the changes and I am loving the items we received this season. I would have liked to see prices listed in the product card but it's pretty apparent that we received amazing value as I'm sure the drone itself costs more than the box. This was a wonderful way to end the year and it's making me think that we can expect great things from Breo Box in 2020.
-AYOB
Explore.
Save.
Enjoy!
Sign up for a free account on A Year of Boxes to receive exclusive offers, be added to our monthly mailing list, and much more! We are always adding features to improve the experience for our users, from their valuable feedback!
Join Today!