Breo Box Review Winter 2021
Breo Box is a seasonal subscription service for both men & women, curated with the coolest and most unique products that you never knew you needed. Discover the latest tech, gadgets, home goods, fitness products, and more, all to enhance your lifestyle. Hand-packed every 3 months, curated to fit the season and delivered right to your front door. They kindly sent us this box for review.
My December Breo Box arrived a little late, but better late than never. I always look forward to this one because it's a fun way to discover new gadgets, tech products, etc…..I NEVER have time to shop for those kinds of items on my own so having them delivered to my door each season works perfectly for me.
Subscription Details
When you sign up for a Breo Box subscription you have two options to choose from:
Seasonal – $159 each season
Annual – $549 for the year, receive a new box each season
Shipping is FREE for US customers and $35 for Canadian customers.
Here's a closer look at the items we received in the Winter Breo Box…..
Smartek ST-53 Portable Handheld Clothing Steamer
Want crisp and unwrinkled clothes without having to bother with a professional laundry service? This portable handheld steamer by Smartek provides professional-grade garment care at home or while traveling. It even has a fabric attachment to remove lint and loose dirt while steaming.
I have wanted a handheld steamer for the longest time! I have a very large stand-up steamer which I use almost daily, but it's definitely not convenient for travel and it's kind of a pain to store. So…..I am super excited to try this one. Oh….and it can also remove lint? How great is that!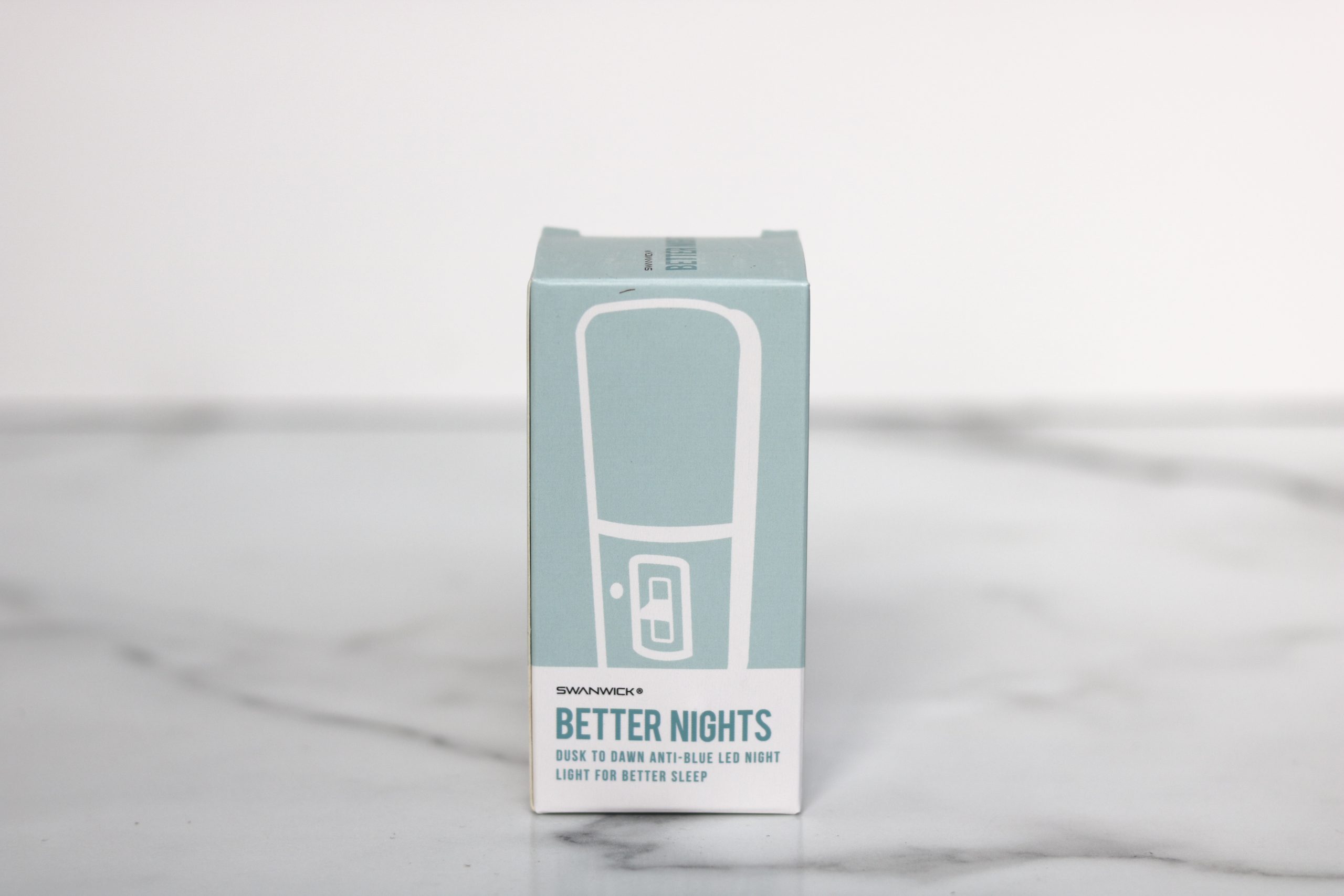 Better Nights Anti-Blue Automatic LED Night Light
Sleep is so important, and they say you should eliminate all blue light exposure at least two hours before bed to optimize it. But what if you need to get up in the middle of the night and turn on the lights? Maintain your circadian rhythm and preserve your sleep with this Anti-Blue LED Night Light.
I've never had issues with sleeping so products like this never really capture my attention. But, it definitely intrigues me and it just might be useful to have on hand.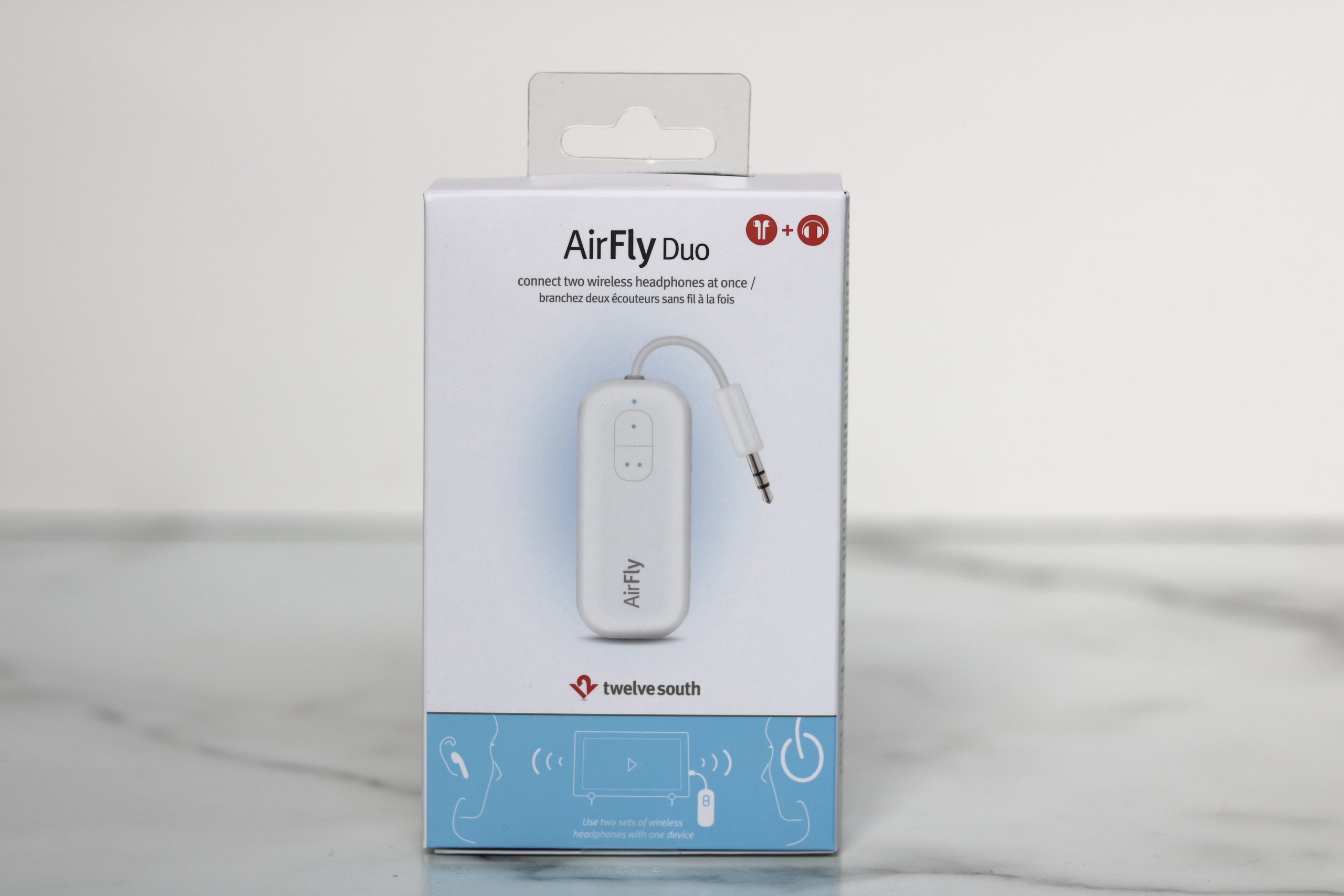 AirFly Duo Wireless Bluetooth
This handy little device plugs into the AUX outlet and transmits a Bluetooth signal so you can connect with your favorite pair of earbuds. Not only that, it allows you to split the signal so two people to listen to the same audio at once – whether it's your favorite song, podcast, or movie!
Ok….this is cool! It's absolutely perfect for travel and it is definitely something I will be keeping in my computer bag. The only thing worth mentioning is that we received a similar product in a previous Breo Box but I'm thinking this is maybe an updated version?
Dual Purpose Tea and Coffee Service
But what if you're also a coffee connoisseur? Do you have to get multiple appliances just to support your caffeine addiction? If you're a serious tea drinker you know loose-leaf is where it's at. Not only is it more flavorful, but it's free from the harmful toxins and glues found in tea bags.
What a handy little pot! I am all about multi-tasking products and I also like to minimize the number of products I have on my kitchen counter (a crowded counter is a huge pet peeve of mine) so I'm very much appreciating the fact that this is good for making coffee or tea. I'm also loving the sleek design and matte black color.
UpRight GO 2
Introducing the UpRight GO 2–This device will change your life. Train your posture for improved back pain and discover what it means to live pain-free. Whether sitting at a desk all day or always on the go, this little device is the simplest way to transform your posture.
I've seen this little gadget on Facebook ads and it's something I've secretly been wanting to try for quite some time. I sit in front of a computer at least a few hours each day and am always worried about my posture.
From what I can tell, you use the adhesive and place the device between your shoulders (they also have a necklace attachment on their website if you don't want to use the adhesive) and the device will vibrate when you need to correct your posture. It looks like there's an app to download as well which I'm sure will provide you with a lot of useful data in regards to your posture.
Breo Box Review Winter 2021 – Final Thoughts
The Winter Breo Box brought with it some really fun tech gadgets, three to be exact, along with a handheld steamer and versatile coffee/tea pot. I'm most excited about the UpRight GO 2 and am tempted to get it out of the package right after I post this review and start using it ASAP. I'm also very excited about the handheld steamer because it's something I've been meaning to purchase. Breo Box is a must-have subscription if you are a gadget junkie or just like discovering new tech products. It's always fun to see what they put together each season and if there's a product I won't personally get use out of I set it aside for gifting. Overall it's a great box!
-AYOB Sarah