Brika Subscription Gift Box Review June 2016
Brika Subscription Gift Box Review June 2016
Brika Subscription Gift Box Review June 2016 – Brika is a brand new subscription service on the market. It can be a gift for a loved one, or it can be a gift to yourself. When you sign up for a subscription you will answer a few questions so the gift concierge can tailor the box to your gift recipient, or yourself.
Brika Subscription Gift Box Details
If you aren't familiar with Brika Subscription Gift Box it is a subscription box service that features a handpicked selection of beautiful goods delivered to your doorstep. Their Gift Concierge tailors the box especially to your wants and needs to create a box of goodies that will both surprise and delight.
The Box: Brika Subscription Gift Box
Cost: 3 month subscription $75 ($25/box)
What You Get: Each box features a handpicked selection of high-quality, well-crafted goods delivered to your doorstep once a month, 3X or 6X a year. Each box is valued at a minimum of $30.
Ships to: US & Canada
Shipping Cost: for purchases up to $25 shipping is $7.95 to the US & $14.95 to Canada
Shipping Details
My very first Brika box arrived in a brown mailing box. Inside I found the adorable, logo'd gift box. Inside that, the items are wrapped in pink paper and brown packing squiggles. They included a cute little hand-written card telling me what I received. They also indicate what box you have received (ex. this is box 1 of 3).
Flower Vase
When I answered the questions from the Gift Concierge I mentioned that I love office decor. I spend A LOT of time in my office and it's much more motivating when it is clean and pretty. Therefore, they included this cute little single flower vase which I will definitely be putting on my desk. I wanted to start using it right away, but this week I have Gerbera Daisies, and the stem on these bad boys is way to fat.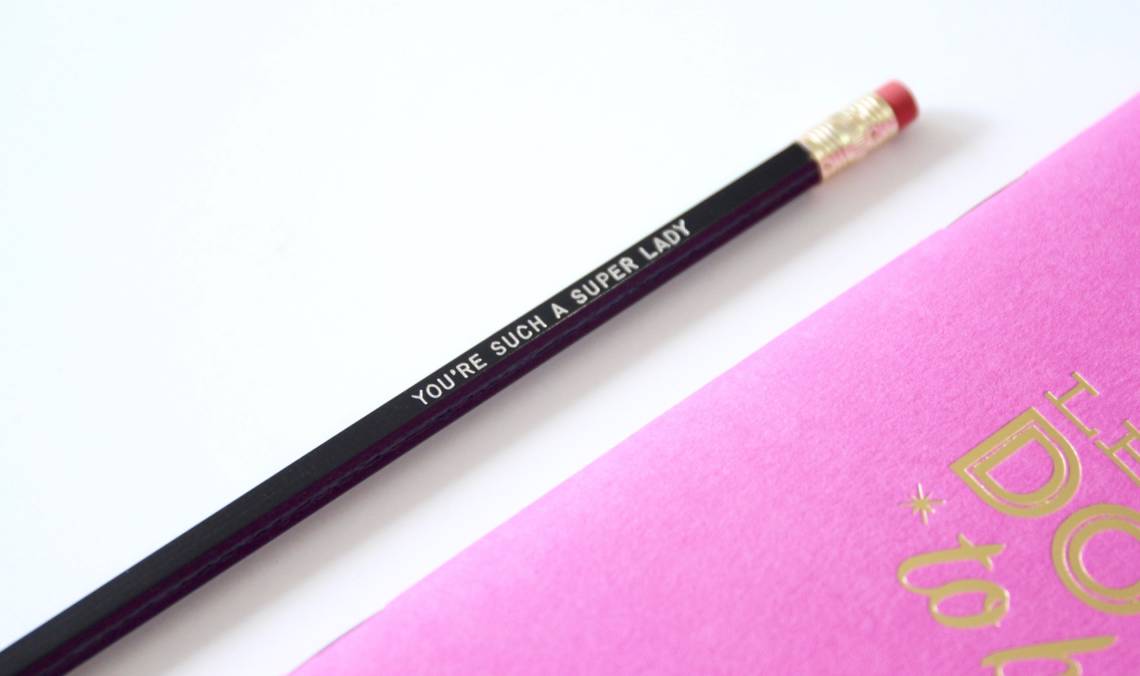 Notebook & Pencil
If I remember correctly I also told the Gift Concierge that I love office supplies, so they included this notebook and pencil to remind me that I am a super lady. I'm a sucker for cute notebooks so this fits my gift preferences perfectly.
Brika Subscription Gift Box Final Thoughts
I went in to this review not really knowing anything about Brika Subscription Gift Box. It's still very new, so I haven't seen any other reviews. At first glance, I absolutely LOVE the way the box looks. Due to the fact that the box itself is so darn pretty, it would definitely make a great gift. In regards to the items inside, they matched my gift preferences perfectly, but I think I was maybe expecting a little more? I ended that last sentence with a question mark because I can't really decide if there should be more, or if there shouldn't. Regardless, this is a gorgeous box and it contains gorgeous items. I would definitely give a 3-month subscription as a gift to someone, and I know they would love receiving it. This is one to keep an eye on, I can't wait to see more from them.
XOXO
Explore.
Save.
Enjoy!
Sign up for a free account on A Year of Boxes to receive exclusive offers, be added to our monthly mailing list, and much more! We are always adding features to improve the experience for our users, from their valuable feedback!
Join Today!