Bullymake Box Review November 2016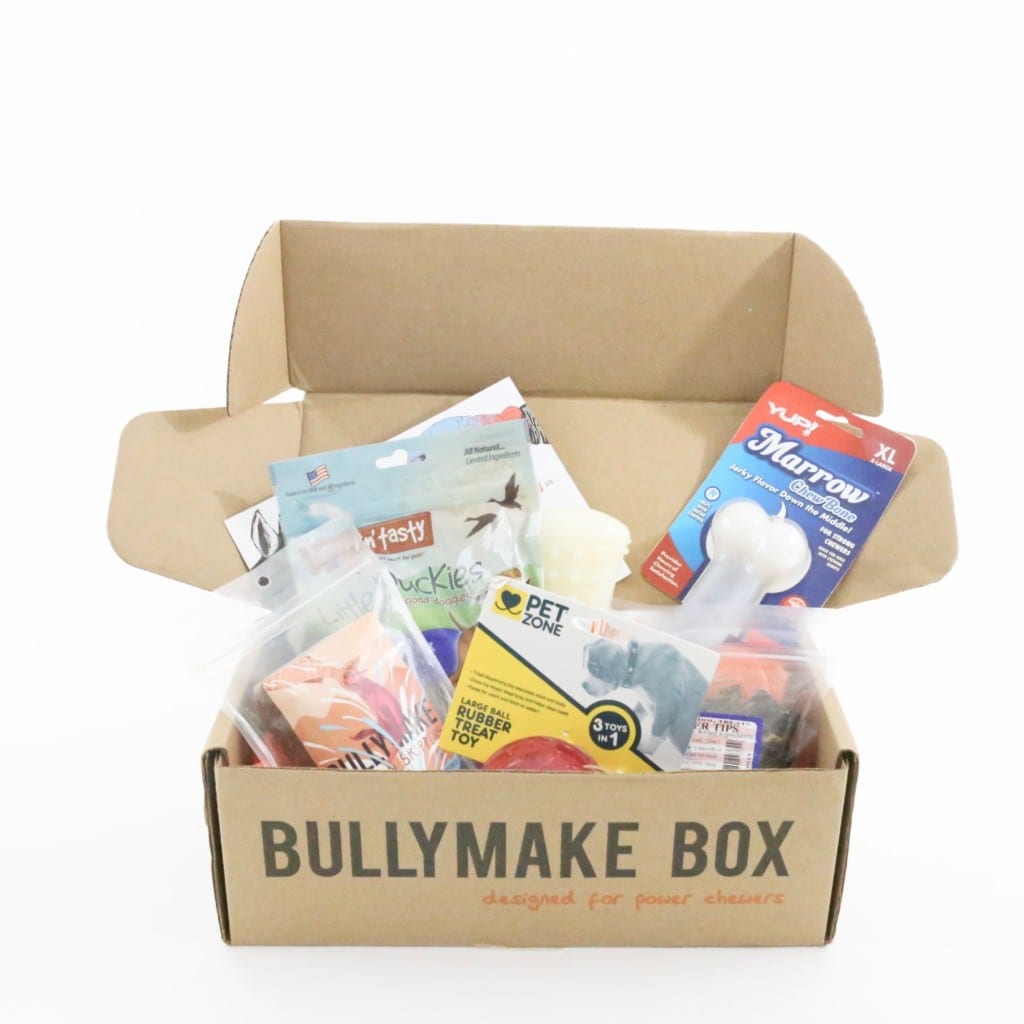 Bullymake Box Review November 2016
It has been a while since my last Bullymake Box review, almost a year to be exact. It will be nice to do an updated review and see what they have been up to over the last year. Bullymake Box is a pet subscription and since I don't have pets these items go to my best friends dog………she gets very excited about dog subscription boxes. They are a really great way to discover new toys and treats for your pup.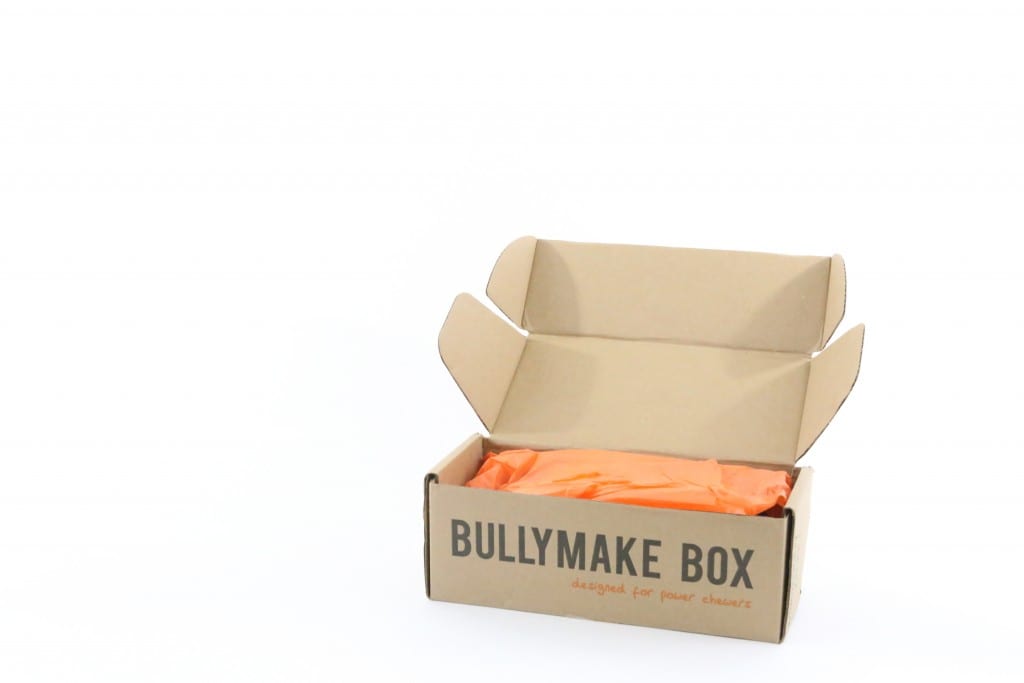 Bullymake Box Details
If you aren't familiar with Bullymake Box it is a monthly delivery of the best toys and treats on the market specifically tailored for heavy chewing dogs! They kindly sent me this box to review.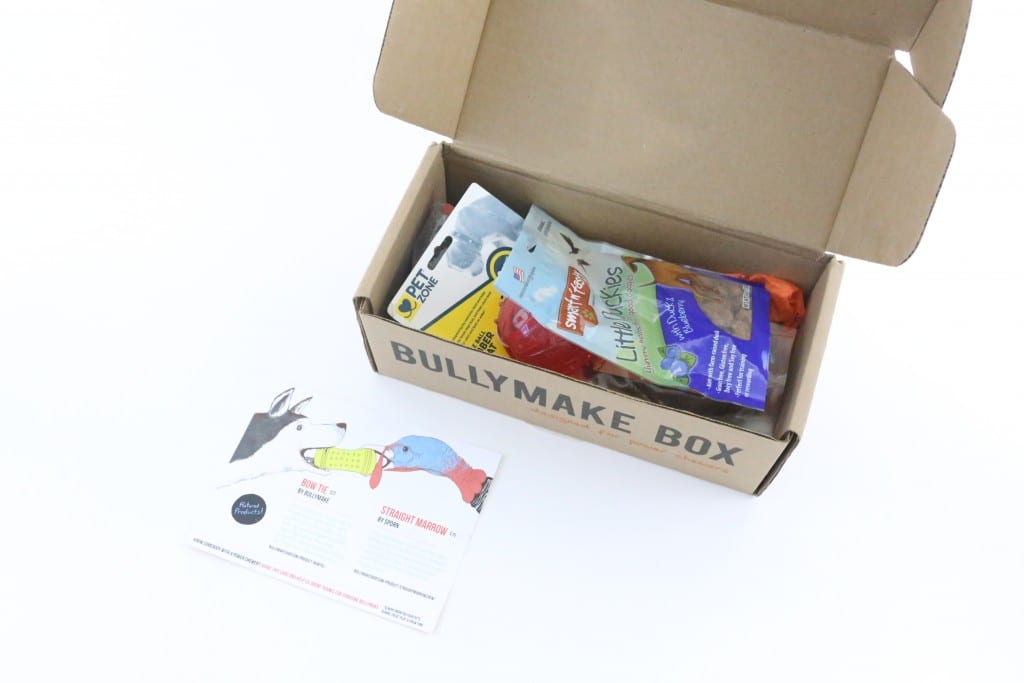 The Box: Bullymake Box
Cost: $39 per month
What You Get: 5-6 super premium toys and treats every month. Usually the toys are geared as chewing toys. The toys are all heavy-duty in nature and will last throughout the month.
Ships to: US & Canada
Shipping Cost: FREE to US & $8 to Canada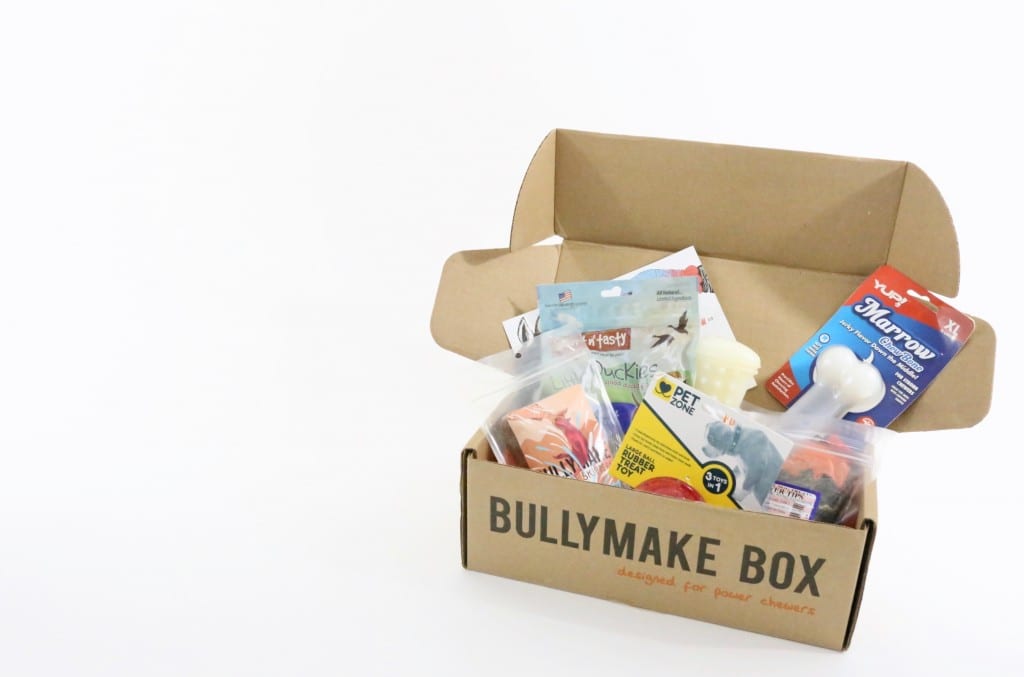 Subscription Details
After spending some time on the website I discovered that everything appears to be the same since my last review, with the exception of the shipping cost to Canada. It use to be $5 and now it is $8. This doesn't really surprise me though. Shipping to Canada is darn expensive.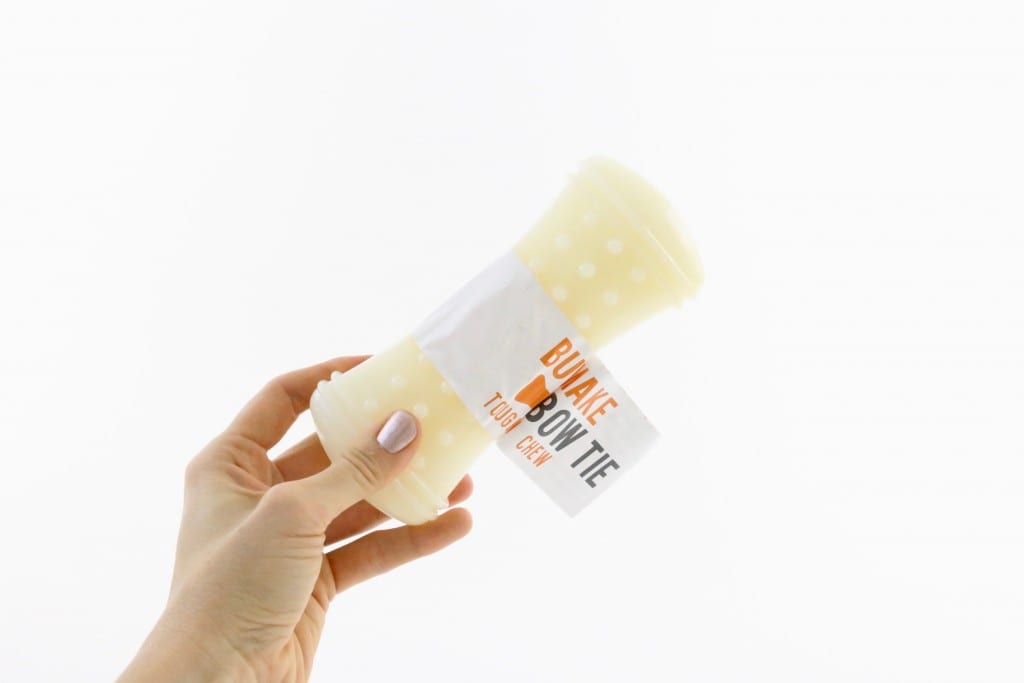 Bullymake Bow Tie Tough Chew
Bullymake doesn't include product information in their boxes so I sort have to figure it out on my own, but this one is pretty self-explanatory. It looks like it will be a good toy for dogs who like to chew. My friends dog is going to love it.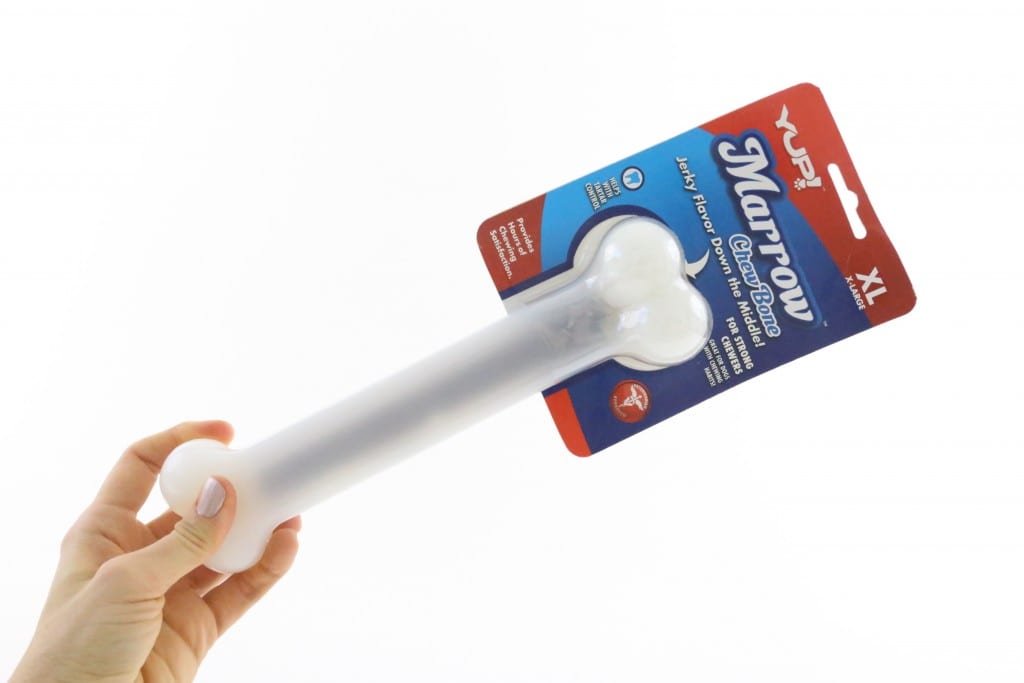 YUP Marrow ChewBone
Nylon Chew Toy with Jerky Attractant. These nylon dental chew toys are unique to most other flavored nylon bones as the atractant is added after the bone has been molded and cooled. This allows the scent and attractant to be much stronger than other products. The result is that not only puppies can reap the dental benefits of chewing on nylon but adult dogs are attracted too. This allow the adult dog to reap the benefits of the nylon bristling out, which helps remove tartar and plaque off the dogs teeth.
This is a great idea for a dog toy. It's a treat for your pup, it will keep tough chewers occupied for hours, and it cleans their teeth at the same time.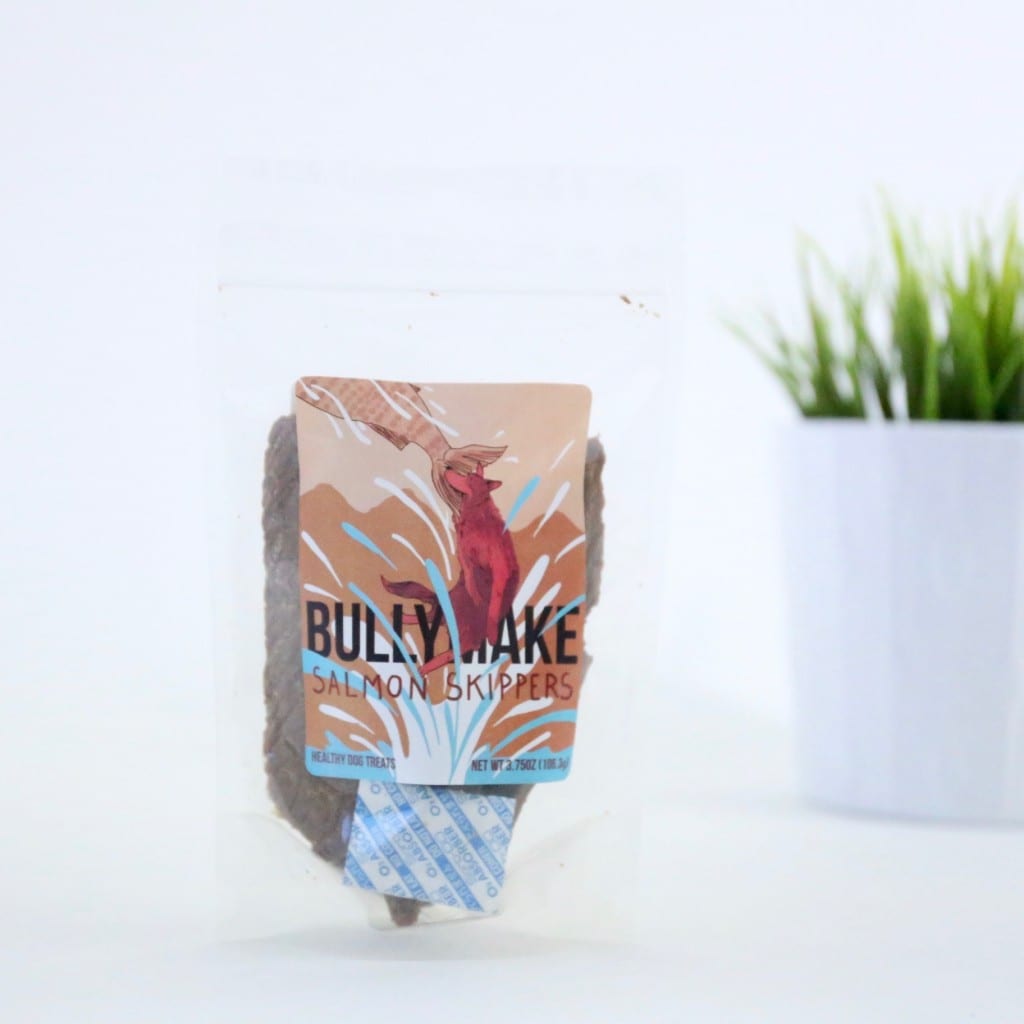 Bullymake Salmon Skippers
These are made with salmon and brown rice, that's about all I know. But when it comes to dog treats the ingredients are the most important part.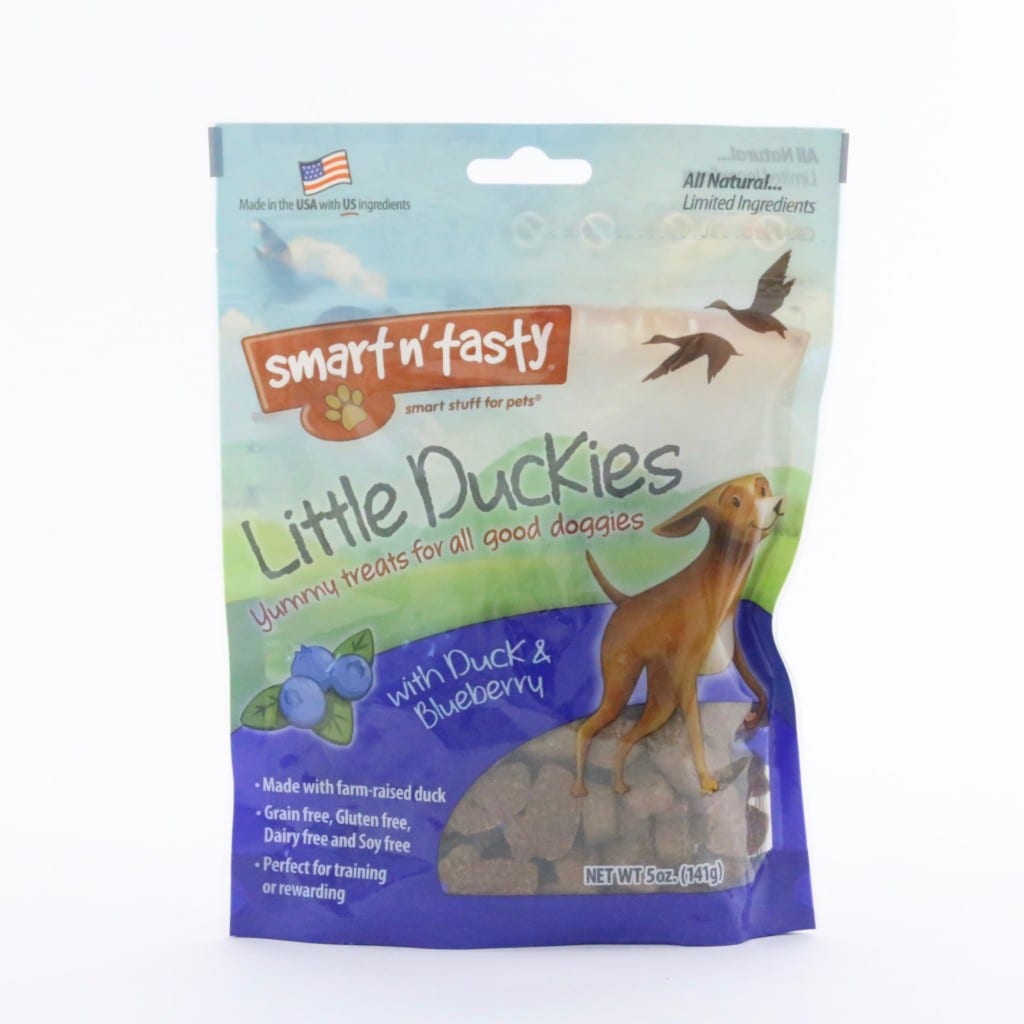 Smart n' Tasty Little Duckies
These guys are grain free, gluten free, dairy free and soy free. In addition to duck they also include peas, potatoes, blueberries and apples.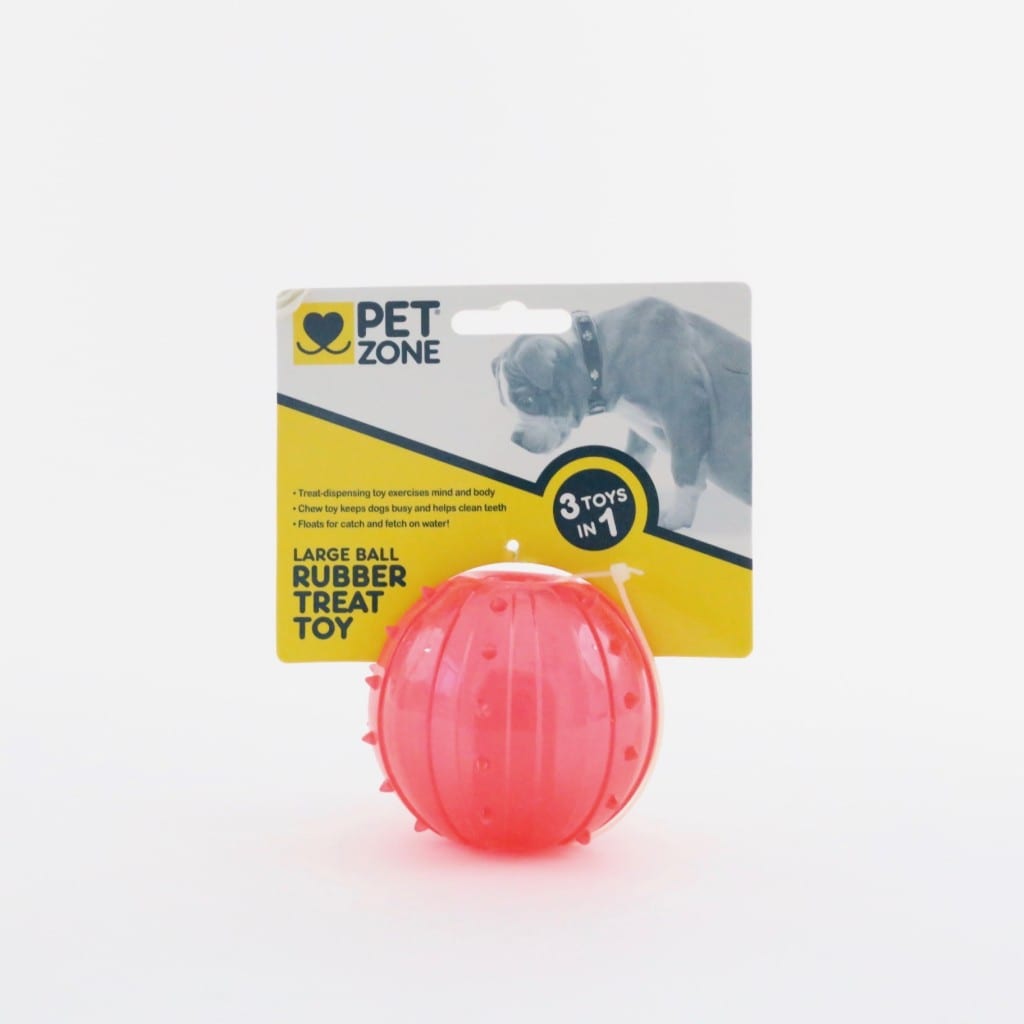 Pet Zone Rubber Treat Toy
These are the best kind of dog treats ever. My friend raves about them all the time. They last forever.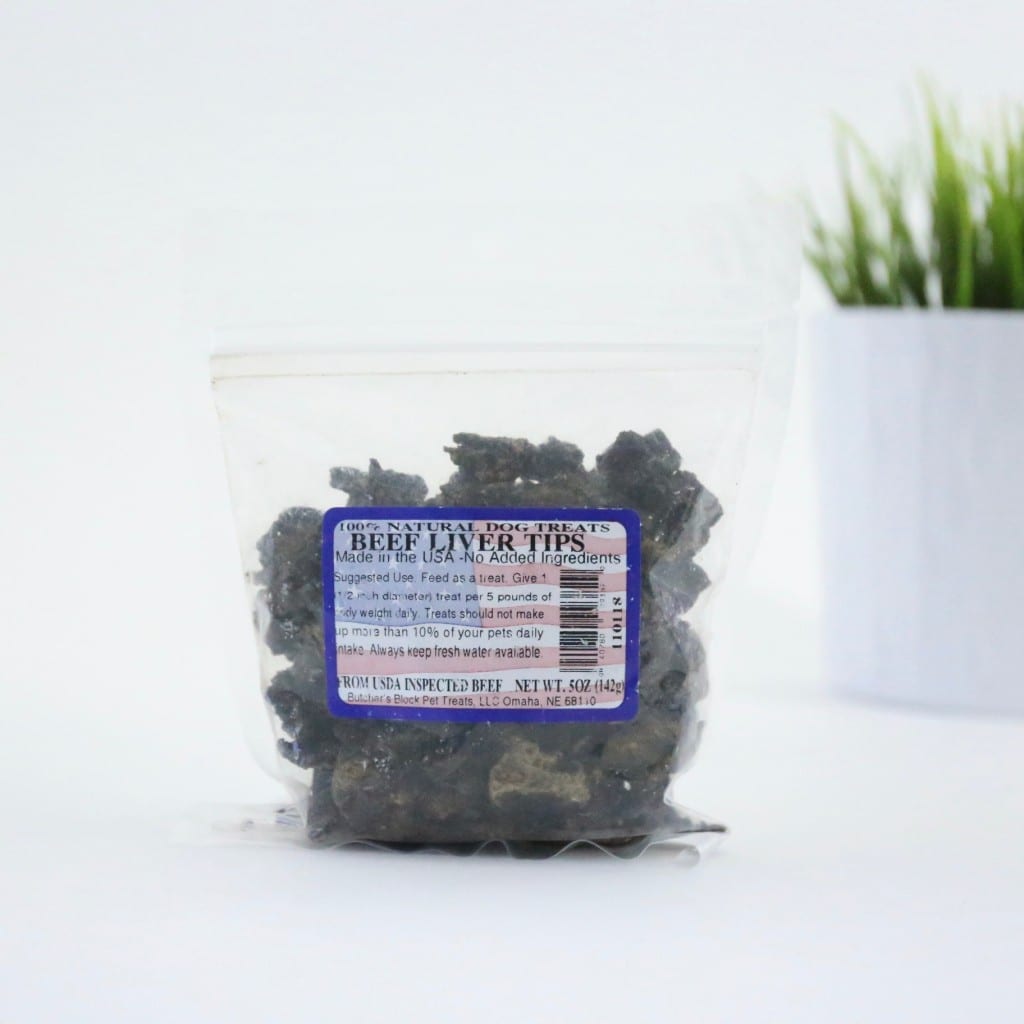 Beef Liver Tips
These are kind of gross, but dogs will love them.
Bullymake Box Review November 2016 – Final Thoughts
I really like Bullymake Box. It's the perfect pet box for my friend's dog. Her pup rips through everything and really needs long-lasting toys. I like the toys they included in this month's box, and I like that we received 6 items. I feel like the value is there, as is the quality. It appears as though Bullymake Box is just as I remembered it……..a really great pet subscription box!
XOXO
Explore.
Save.
Enjoy!
Sign up for a free account on A Year of Boxes to receive exclusive offers, be added to our monthly mailing list, and much more! We are always adding features to improve the experience for our users, from their valuable feedback!
Join Today!