Canadian Beauty Box Review Fall 2022
With Canadian Beauty Box, each and every season you can look forward to starting it off right with a truly Canadian twist on Fashion, Beauty and Lifestyle. They search every nook and cranny to find those hidden Canadian gems just for you! They kindly sent us this box for review.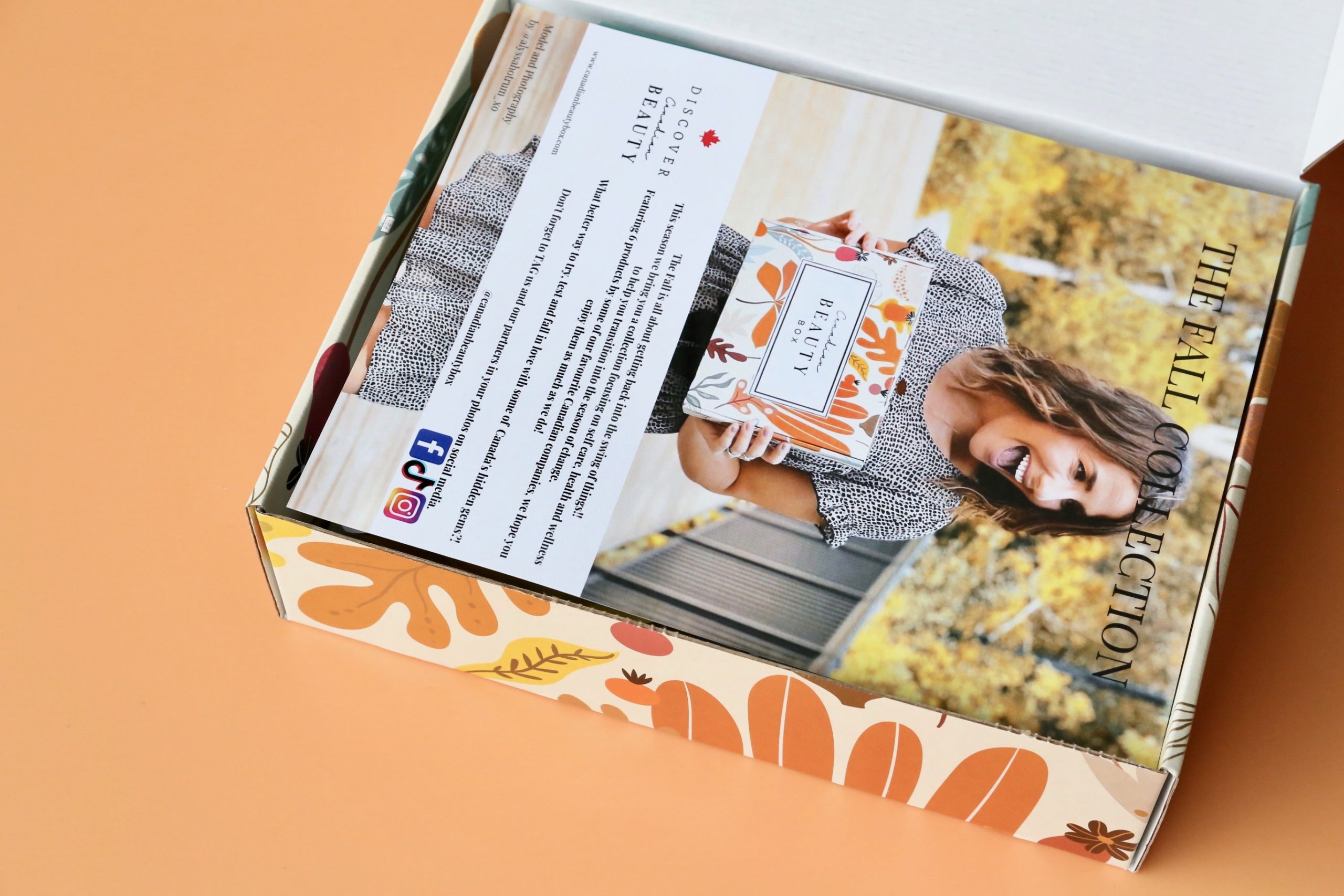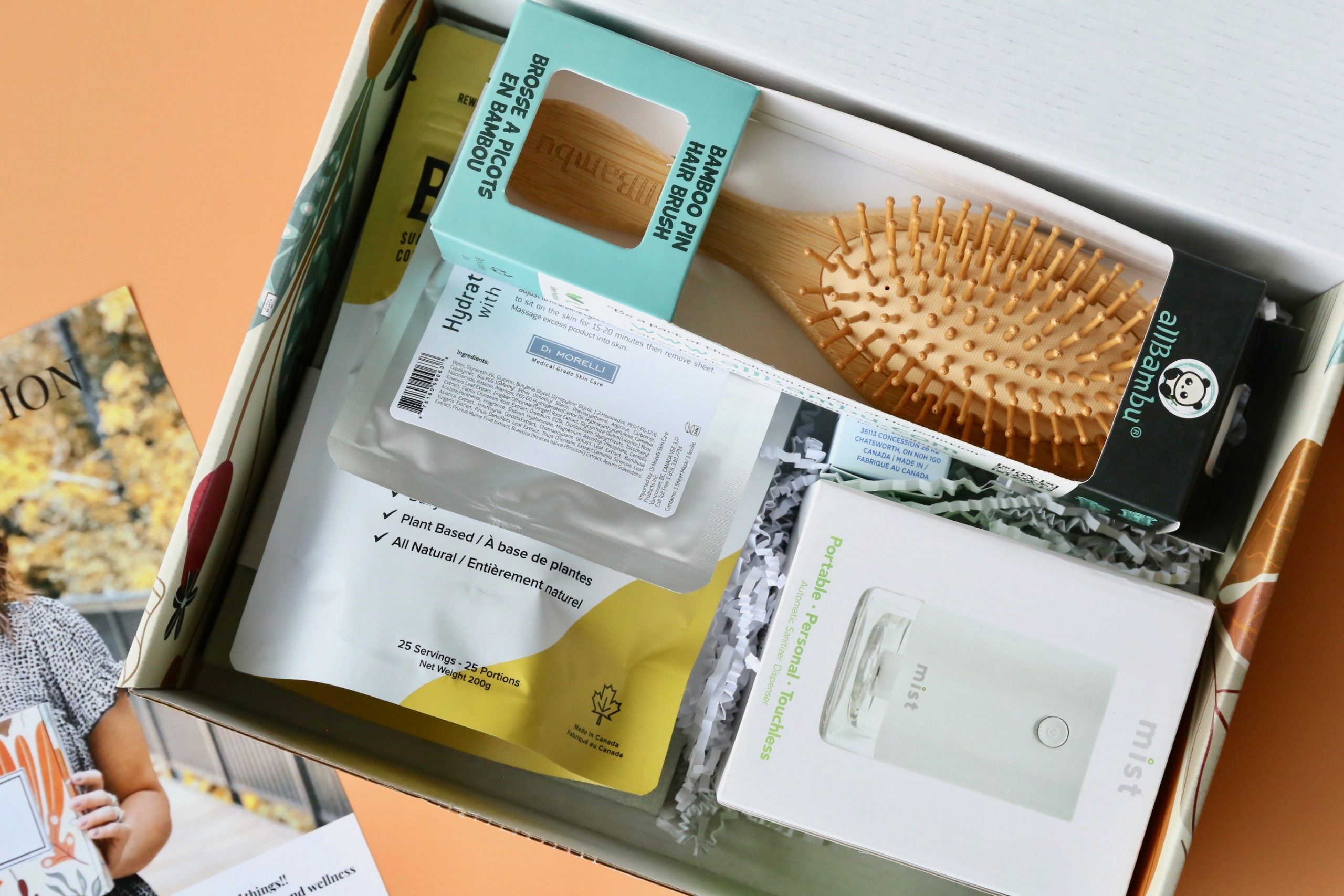 Subscription Details
There are Two (2) payment options to choose from for your Canadian Beauty Box. Each Season will be shipped at the beginning of the month. March, June, September and December within the first week of the month.
You can choose a quarterly subscription or an annual subscription.
Canadian Beauty Box subscribers will receive 6-8 Full sized products from Canadian businesses worth a min of $140.
Here's a closer look at the Fall 2022 Canadian Beauty Box…..
AllBambu – Bamboo Hairbrush ($20): Our eco-friendly Oval Bamboo Hairbrush is suitable for all hair types and will have your hair looking luscious and beautiful in no time!
The stylish contoured smooth bamboo handle is biodegradable and antibacterial. The pins are made of bamboo as well which feels fabulous on your scalp. It helps naturally condition your hair, and evenly distribute your hairs' natural oils. The bamboo pins also stimulate and massages your scalp to improve blood flow.
This is a product I am happy to receive because it's something I never purchase for myself (as weird as that is) and something I use at least once a day. I'm one of those girls who loves to brush her hair….ha!
Mist Clean – Touchless Hand Sanitizer ($30): Use mist in your home, or take it with you. Have one in your vehicle & one at your desk at work. mist works anywhere you do. 
This handy little gadget will be perfect for my office desk but I also kind of want one for the car and entryway. You charge it, fill it with liquid sanitizer, place hand above and let your hand be misted for about 3 seconds.
Di Morelli- Hydrating Face Mask with Hyaluronic Acid ($10): Clinically proven to boost hydration and radiance, attract and retain moisture using hyaluronic acid, repair and restore the skin with 14 botanical extracts, give you a brighter, more radiant complexion, minimize fine lines and wrinkles. 
I love a good sheet mask and try to have a few on hand at all times as you just never know when the need for a spa day will arise.
Buzzd – Vitality Blend Superfood Creamer ($24): Our original Superfood Creamer. The perfect blend of Coconut Milk Powder, Turmeric, and MCT Powder for a creamy superfood additive for your coffee, smoothie, oatmeal and more!
Now this is something that gets me very excited! A superfood creamer that I can use in my coffee and/or smoothie. I also like the idea of adding it to my oatmeal…..so many possibilities.
Province Apothecary – Vital Nutrient Face and Eye Balm ($39): Our new Vital Nutrient Face + Eye Balm is the ultimate all-in-one hydrator! This blend of antioxidant rich oils hydrates and softens even the driest skin for a healthy glow.
I have tried a few products from Province Apothecary over the last couple years and have loved all of them, especially their cleaning oil. This particular product is one I am excited about because my eyes are my problem area……I have high hopes!
Cool to Connect – Guided Journal ($29): Designed for daily use to enhance and explore your sense of connectedness. Build stronger habits, become aligned with your goals, and connect deeper with yourself to elevate your life and purpose.
Each day of your guided journal is intentionally crafted to help you create fulfillment and purpose. You will be led through a weekly cycle of seven different themes of self love, gratitude, healing, the act of giving back, achieving your goals, understanding your patterns and habits, and of course, connection. 
This is the item I was most excited about. I am very much in to journaling right now and I am also a fan of this brand. Each page has an overall theme and questions to answer. It's all about connection, gratitude, self love……etc.
Canadian Beauty Box Review Fall 2022 – Final Thoughts
I think Canadian Beauty Box did a fantastic job with the Fall curation. I definitely feel like the value is there, I love the mixture of products and I am really happy with the featured brands. I am especially excited about the journal but I will also get use out of the brush (daily), the eye balm, creamer……ALL of it. And can we also talk about the box design! I absolutely love it and very much appreciate a pretty box, it makes the unboxing experience that much better.
-AYOB Sarah