CAN+DID Box Review June 2017
The CAN+DID Box is a monthly subscription box for women of all ages, highlighted natural "green" products and the pursuit of happiness at an affordable price. Subscribers will receive a hand-picked assortment of products that are nontoxic, cruelty-free, and made of organic or natural ingredients. NOT a box with a bunch of samples, we guarantee! They kindly sent us this box for review.
CAN+DID Box is a brand new subscription box. I believe this is the very first box they have shipped out. I didn't have a chance to do any research prior to receiving the box, so I went in to this one blind. I am always a little skeptical of new subscription boxes, but upon first glance it looks like this one just might be a keeper.
Subscription Details
CAN+DID Box subscriptions are very straight forward, here's how they work:
Subscribe – monthly recurring subscriptions available only
They fill your box with hand-select products
They ship on the 21st of the month
Enjoy your box
Here's a look at the items we received in our first box:
Limited Edition CAN+DID Stainless Steel Diffuser Necklace ($29)
The limited edition aromatherapy necklace is made of 316L stainless steel, which is also known as "surgical steel" and hypoallergenic. Durable and won't tarnish or rust. Comes with 6 natural felt diffuser pads in various colors. Felt is a natural blend of 35% Merino Wool and 65% Rayon. Drop some of the Grapefruit Pink essential oil on the pad to lighten up your day!
Ummm….this is so fun! I certainly wasn't expecting to see something like this in the box. I don't know about you, but I LOVE receiving jewelry in boxes like this. I love the variety it adds to the box. And at the same time it fits the overall theme due to the fact that it is a diffuser necklace. I love it!
Citrus Bliss All Natural Bath Bomb ($6.95)
Dragon's Breath Bath Bomb contains essential oil blend that will have your mind racing through fields of lemongrass and oranges, with sweet petitgrain, cedar and sage in the passing wind.
My bath bomb got a little damaged during the shipping process but I'm not upset about it at all. It smells lovely and bath bombs are always a good idea. They are one of the bath & body items I won't purchase for myself, but appreciate receiving.
Cherrial Head to Toes Bar ($7)
Cherrial Hair, Body and Beard Soap has a fantastic aroma blended with bentonite clay and organic aloe. This blend is suggested for all hair types.
Ummm…..I can't get over how wonderful this smells. It's like a little piece of cherry heaven. I honestly can't stop smelling it. I was just speaking with my friend the other day about the nasty ingredients that go into a regular bar of soap. Therefore, I am more than excited to see this in the box. I am ALWAYS happy to receive natural soap.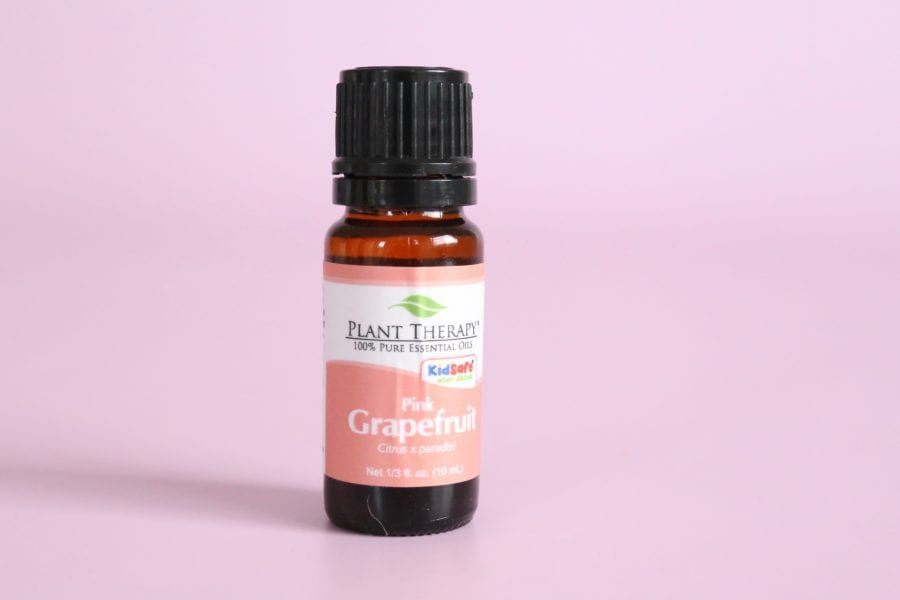 Grapefruit Plant Therapy Essential Oil ($6.95)
Grapefruit Pink Essential Oil Plant Therapy, to lighten up mental fatigue and moodiness. Pink Grapefruit oil can be used in a 1% dilution as a purifier of congested, oily and blemish prone skin and is sometimes added to carrier oil or creams and lotions as a natural toner. Check Plant Therapy's official website for more details.
Another item I am happy to see in the box. I already have a bottle of grapefruit essential oil, but that's not a problem because you can never have too many bottles of essential oil. I had this in my diffuser the other day when my friend Brent came over and the first thing he said when he walked in the house was…..it smells fresh in here. Awesome!! I will be using this in my diffuser on a regular basis from now on.
Papay Body Cream ($8.50)
Papay Body Cream is one of our Papay's Collection, a thick lotion to keep your dry skin smooth and healthy, made of natural ingredients with natural preservatives. Give it a try!
This smells amazing. It has a tropical scent to it, but more sweet than beachy. It doesn't contain nasty ingredients which means I love it already.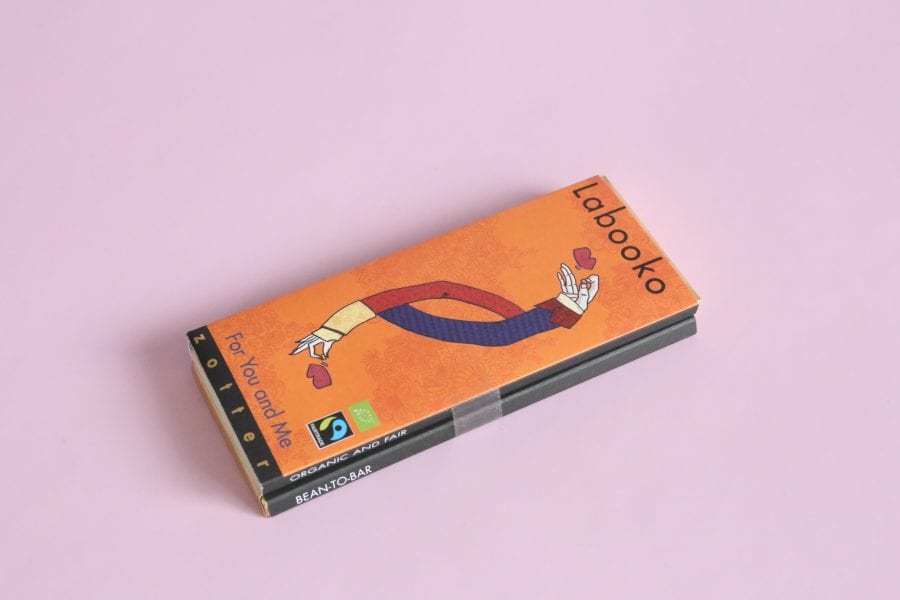 For You and Me Zotter Chocolate Labooko ($5.95)
Take a bite of "For You and Me" Zotter Chocolate and you will be amazed by the duo strawberry-milk chocolate made from organic Fair Trade quality ingredients.
This duo chocolate bar rounds out the box perfectly!! Oh my goodness. They really did think of everything. Plus, the strawberry, milk chocolate combo sounds perfect, if you ask me.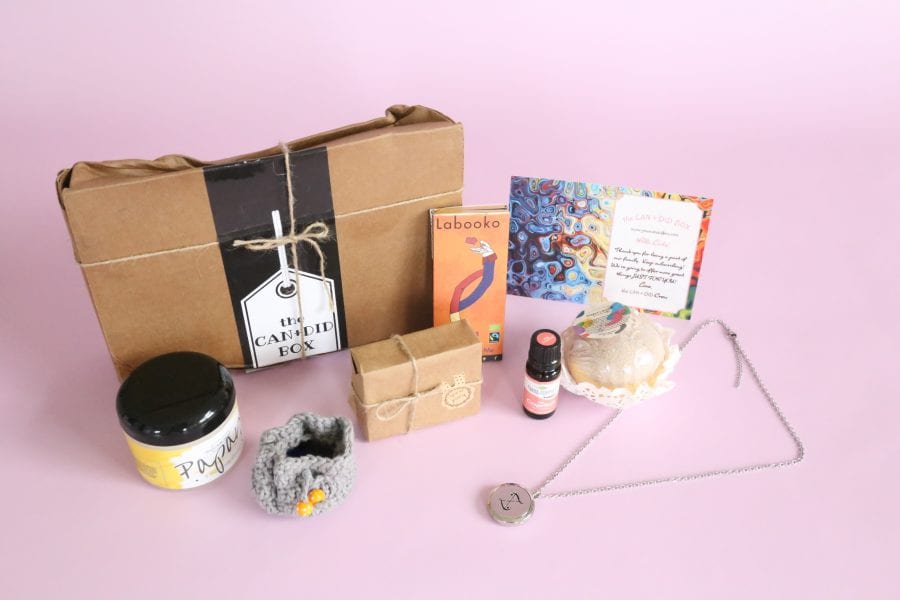 CAN+DID Box Review June 2017 – Final Thoughts
What a pleasant surprise! I wasn't sure what to expect with this box, but one thing is for sure, I certainly wasn't expecting such a great mixture of items in my very first CAN+DID Box. They did a wonderful job! I am so impressed. They have nice packaging, an informative product card, a fun mixture of products, and great value. Out of all the subscription boxes I receive, this is my favourite kind of product mix. They included a gorgeous piece of jewelry, bath & body product, an aromatherapy product, and a chocolate treat. I like to receive a little bit of everything, and that's exactly what we got. I still want to see a couple more boxes from CAN+DID Box before feeling 100% comfortable with it, but we are definitely off to a good start.
PS – Here is a look at their Mission Statement:
We are here to help you to pamper yourself and discover more options in non toxic, natural, vegan, or organic goodies to maintain your happiness .

Come explore with us!
XOXO