Caring Crate Review November 2016
Caring Crate Review November 2016
I have to say, I have been loving my Caring Crate boxes lately. They are doing such an awesome job of putting this box together, I have to give them props. I am extremely impressed with the curation. It gets better and better every month, and they always manage to find really fun products to include. If you haven't been reading my Caring Crate reviews, I highly suggest you start.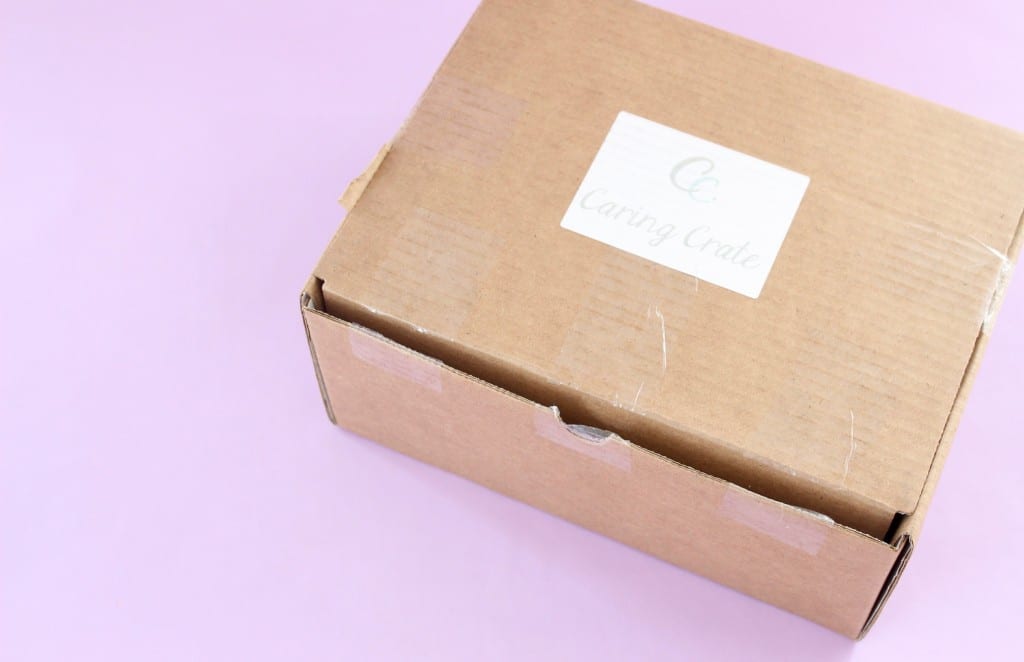 Caring Crate Details
If you aren't familiar with Caring Crate it is a unique, monthly subscription box service for those dealing with mental health issues, chronic illnesses – or anyone who needs a little extra self-care. From mood enhancing aromatherapy and teas, to personal journals and healthy snacks, Caring Crate is the perfect solution to indulging in a little self-care, or gifting a thoughtfully curated box to friends, family & loved ones.
The Box: Caring Crate
Cost: $39.95
What You Get: Each box is a surprise, so they have to keep the full details on the down-low 😉 But they can tell you that each subscription box you receive on your doorstep each month will contain 4-5 full-sized products related to health and wellness. Their boxes are carefully curated with thoughtful product selections and lovingly assembled for you.
Ships to: US & Canada
Shipping Cost: $12.99
November Theme
The theme for the November Caring Crate is Gratitude. I have received a couple other subscription boxes this month with the same theme but I totally don't care because it's a pretty awesome theme. Actually, I could probably even say that it is my favourite theme out of all the subscription box themes I have seen over the last few years.
Studio Pennylane Gratitude Apothecary Jar
A beautiful way to practice gratitude! Write down what you're grateful for each day and slip it into the jar. Unlike a gratitude journal, this jar is easy to display so you can watch your gratitude grow over time.
I don't even know how to put into words how amazing I think this first item is. I'm tempted to say this is the best item I have ever received in a subscription box. I was blown away when I opened up the box and saw this inside. Not only is it gorgeous, but it is a daily reminder to practice gratitude, and it is a pretty home decor item at the same time.
All good Provisions Oven Stoked Roasting Kit
Make your own fresh roasted pecans with this kit made with fair-trade cocoa, organic warming spices like ginger, and coconut flakes. It'll make your home smell amazing and creates a snack for you to enjoy or give as a gift.
This is another item I am VERY excited about. The fact that they include some sort of food item in every box makes me very happy. I can't wait to makes these roasted pecans. They will be perfect when I have guests over for morning coffee. And they are going to make my house smell SO good.
Canvas Candle Co. Pumpkin Chai Soy Candle
This clean, safe-burning candle smells delicious and is the perfect thing to light as you practice your gratitude.
Canvas Candle Co. happens to be a personal favourite. I love their candles. I have a couple in my house right now and burn them every so often. But……I think this is my favourite scent from them. Pumpkin Chai……is that not perfect for this time of year! I want 5 more of these.
Skipping Stone Soap
Cleanse and nourish your skin with this all-natural, cold process soap. Handcrafted and handout in Toronto, Ontario so no two bars are alike.
This is just a small little item compared to the other three, it kind of takes the back burner because the other products are all so amazing. I'm still really happy with it though. I actually took it with me in my travel bag when we went on our road trip earlier this week.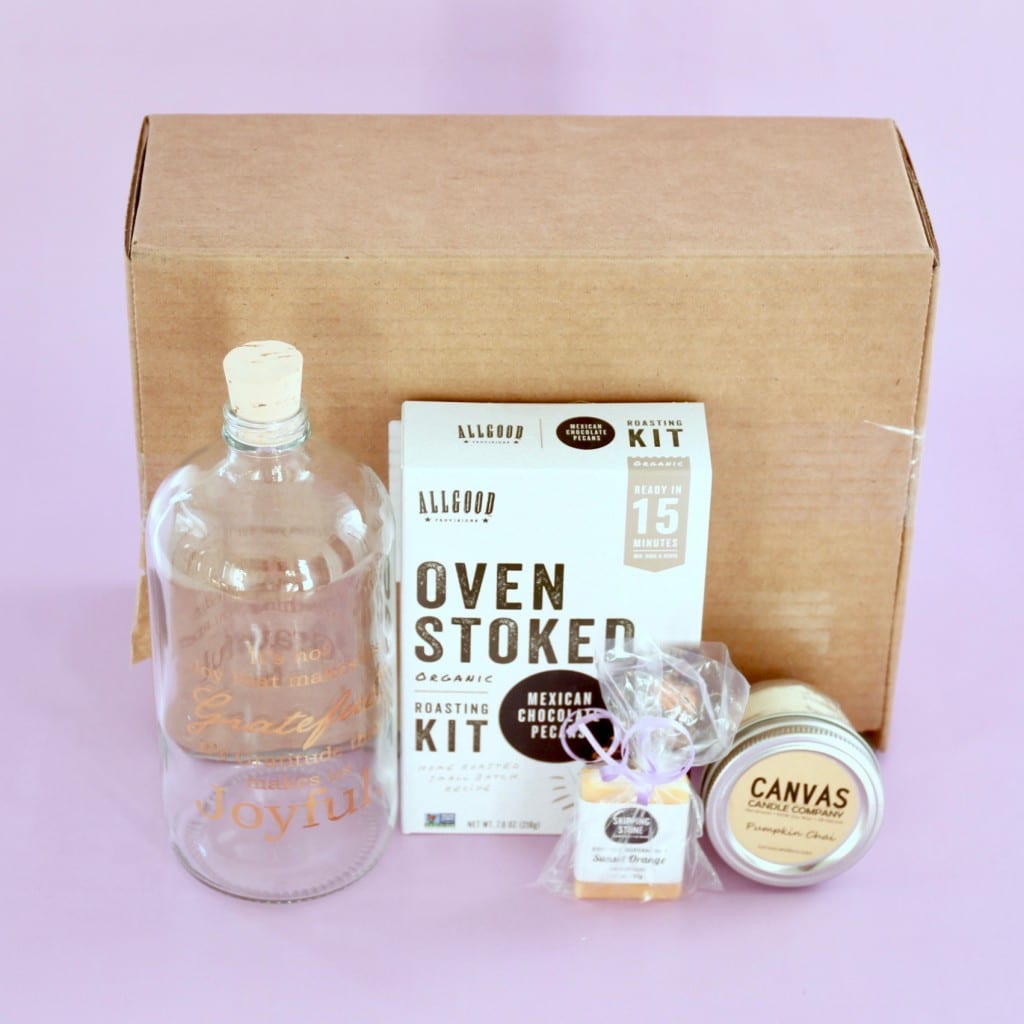 Caring Crate Review November 2016 – Final Thoughts
Wow! I am so impressed with this month's Caring Crate. It is my favourite box from them thus far. I don't think they are going to be able to top this one. The Gratitude Jar is one of the best products I have ever received. I can't wait to start using it. I'm going to have to find a really good place to put it because I'm going to want to look at it every day, and show it off to guests at the same time. Caring Crate did an amazing job this month. If I was to rate this box according to the grading system it would definitely get an A+.
XOXO
Explore.
Save.
Enjoy!
Sign up for a free account on A Year of Boxes to receive exclusive offers, be added to our monthly mailing list, and much more! We are always adding features to improve the experience for our users, from their valuable feedback!
Join Today!