Celebrate States Review September 2021
Celebrate States allows you to explore U.S. states, support small businesses and take a mini vacation without leaving home!
Take a trip with us across the US to celebrate a different state each month with quality goods from local, small US businesses plus interactive and fun information on each "celebrated" state. Each box contains 6 to 7 full sized items. You will receive delicious foods, household items, and useful items all made from small businesses in that state. They kindly sent us this box for review.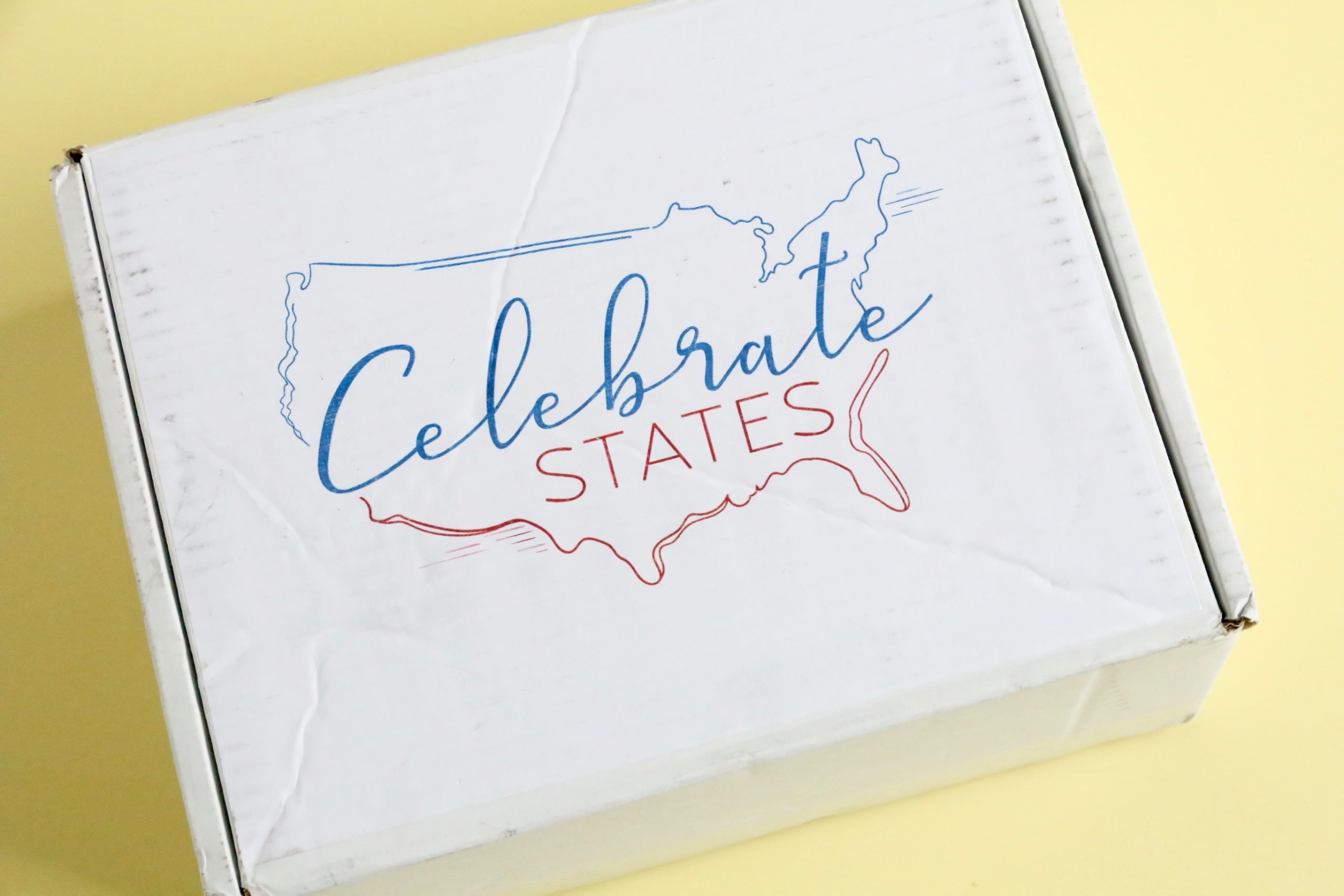 Celebrate States is a fairly new subscription box, this will only be our third review, but I was a fan from the beginning. I love learning about a new state each month and I love the kind of items they include in each box.
Subscription Details
Celebrate States has 3 subscription options to choose from:
Monthly Pay Subscription:
$45 per month
Cancel anytime
Three-Month Subscription:
30% off first box
$45.00 per month thereafter
Six-Month Subscription:
50% off first box
$39.00 per month thereafter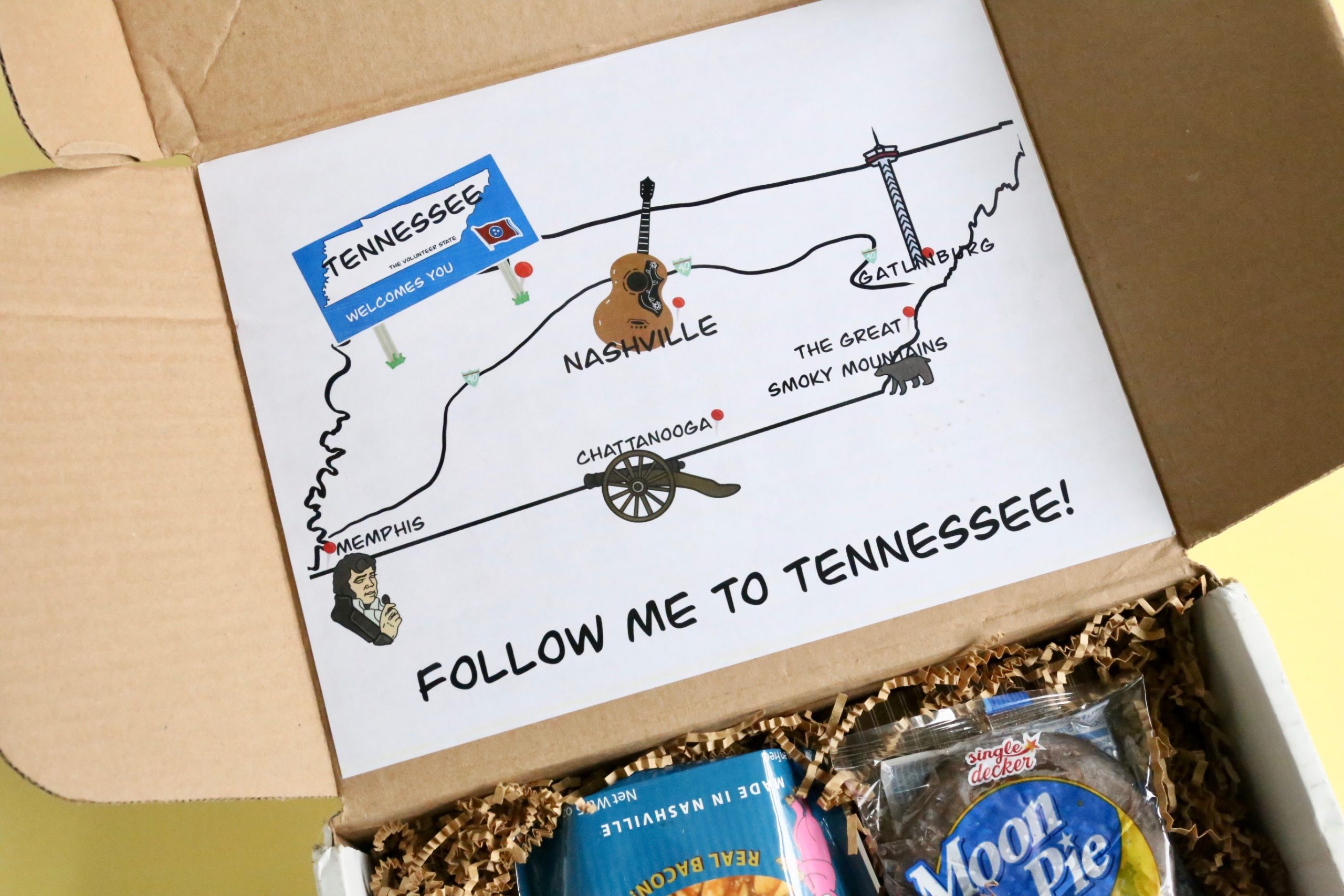 Let's take a look inside!
For September we are visiting Tennessee. They have included a fun activity sheet and we have received items from places like Nashville, Chattanooga and Goodlettsville.
Southern Fried Barn Designs – Fixin' To Notepad
I have a notepad sitting on the kitchen counter 24/7 so this first item will come in handy. I LOVE making lists…..don't you?!
Willa's Shortbread
Next up we are visiting Willa's Shortbread in Goodlettsville, TN. Here we have received Wildflower Honey Shortbread Bites. They sound amazing and will be the perfect snack for company. I can serve these with a pot of tea and will appear to be a very put-together hostess:)
Brittle Brothers Bacon Brittle
Here we have some Brittle Brothers Bacon Brittle. They are also located in Goodlettsville and have been in business since 1987. I've never heard of bacon brittle before but I can imagine that it is pretty darn good. It makes me thing of the maple/bacon donut trend.
Music City Suds Soap
I love that in addition to food items we also receive bath & body items from time to time. This Music City Suds soap smells SO dang good! I also happen to love the name because Walk The Line is one of my favorite movies. They are located in Nashville and are the unofficial soapmaker of country music!
Hot Chicken Crackers
I am SO intrigued by these Hot Chicken Crackers by Tracy Page. They were inspired by Nashville's love of Hot Chicken. They are all-natural, savoury and spicy with the perfect amount of Nashville Hot Chicken heat. Even though I am vegan I am very tempted to sample these because……let's be honest, they are one of those things you just have to try!
Moon Pie
Lastly we have a classic Moon Pie. These were created in Chattanooga back in 1917. It all started when a coal miner asked traveling salesman Earl Mitchell for a snack as big as the moon. They were filling, fit in lunch pails and coal miners loved them. The rest is history!
Celebrate States Review September 2021 – Final Thoughts
I have to say…….Celebrate States is such a fun box to receive. I love learning about a new state each month and I find the food product info so interesting. Now I know where/how/why Moon Pies were created! It's such a fun concept and a real treat to unbox. I have loved all of our Celebrate States boxes to date!
-AYOB Sarah