CheesyPlace Cheese of the Month Club Review January 2017
CheesyPlace Cheese of the Month Club is a Canadian Subscription Box for cheese lovers. Monthly selections include cheeses from local and international farmhouses. The accompaniments are carefully sourced from producers they love and respect. They kindly sent us this box for review.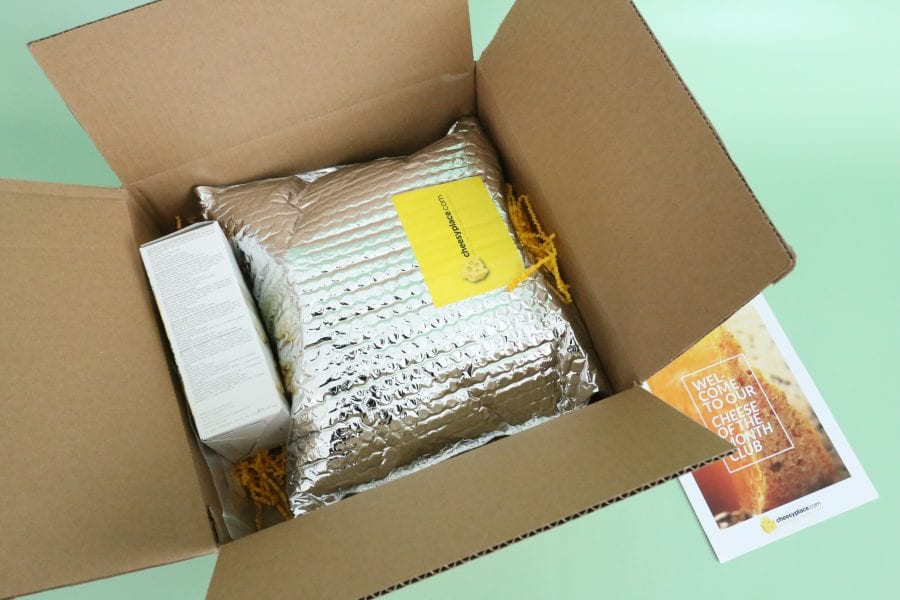 I discovered CheesyPlace last year and was very intrigued. There's pretty much a subscription box for everything, so why not cheese! The Cheese Club has been designed to give members a true artisan experience. Don't expect to receive plain old cheddar in this box, you are going to discover new hand-crafted artisan cheeses that you might have not tried on your own.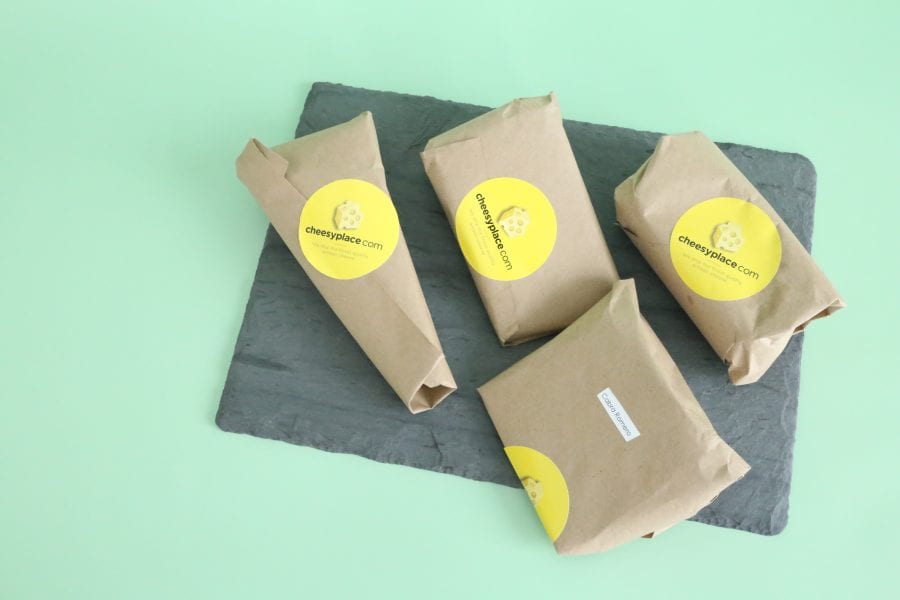 Subscription Details
When you sign up for a CheesyPlace subscription you choose from monthly (one-time or ongoing)  or a 3, 6 and 12 month subscriptions. Payments are charged on the 25th of each month and boxes are shipped the following Monday. You will receive 3 hand-selected, perfectly aged artisan cheese, totalling at least 700g, plus 1-3 extras.
Here's a look at our very first CheesyPlace box:
Cabra Romero
Details: This hard textured goat cheese is encrusted with rosemary & aged for a minimum of 4 months in Spain and for several months more in-house. The flavours are medium bodies, sweet, lactic with hints of almond in the finish. The fresh aroma of rosemary is bold and pronounced. You can smell it and taste it with every bite.
Pairing Notes: Pair with merlot or other fruity red or white wines. Drizzle with olive oil and serve with olives as antipasto.
Wildwood
Details: This batch of Wildwood has been aged for a minimum of 6 months. Initially, they were only selling milder 3 month versions. It has elements of Gruyere, Appenzeller and other mountain cheeses. However, after a few bites you notice its uniqueness, complex flavor and deep, rich texture.
Pairing Notes: Pinot Noir & Beaujolais are great wine pairings. Can be served with fresh or dried fruit. Excellent cheese to serve alongside soup or salad.
Pleine Lune
Details: The ash rind on this cheese is not only beautiful but adds a really nice balance to the creamy interior. It also helps counter the acidity and bitter flavours of the cheese and bring out its flavours of fresh cream and milk.
Pairing Notes: Sauvignon Blanc & Champagne are perfect pairings to counter the richness. serve with fresh berries, nuts and jellies.
Brie – Bonus Cheese
This was a bonus item for January. I wasn't expecting it at all. Ashley is very excited about this one. Brie is her favourite. I feel like this will be great for entertaining. Brie is a favourite with lots of cheese lovers, and it makes for a great appetizer/snack.
Organic Crab Apple Jelly
Jelly and cheese go perfectly together. The combination reminds me of Christmas when I was young. My Mom would always have special snacks in the house at Christmas time, and jelly/cheese was one of them.
Rosemary & Olive Oil Crackers
These round out the box nicely. We basically received the perfect hostess snacks. A cheese, cracker and jelly platter is great for entertaining, and even better for wine night with the girls.
CheesyPlace Cheese of the Month Club Review January 2017 – Final Thoughts
CheesyPlace is a really great box for cheese lovers and entertainers. I don't even eat cheese and I am happy with it. Ashley, on the other hand, eats cheese all the time and was pretty excited about it. We both went through the box together and it was kind of interesting to see two different opinions. I look at this box and think, yes! I now have an amazing selection of snacks for our weekend get togethers. Ashley looks at this box from a non-vegan point of view and loves it simply because it contains a whole lot of cheese. Overall, this was a win from both points of view. A box like this is a great way to try new cheese that you might not be able to find on your own.
XOXO
Explore.
Save.
Enjoy!
Sign up for a free account on A Year of Boxes to receive exclusive offers, be added to our monthly mailing list, and much more! We are always adding features to improve the experience for our users, from their valuable feedback!
Join Today!