Chococurb Mini Review April 2016
My name is Sarah and I'm a chocoholic. It's been a problem since the age of 3, and I finally came to terms with it a few years ago. I am obsessed. I use to eat chocolate for breakfast, but don't tell anyone that. I come by it honestly though, it's an addiction that runs in the family. I've tried to stop eating it, but that just makes me grumpy, and no one likes a skinny grumpy girl, so it's best tp just feed me chocolate and be on your way. Cue Chococurb, my new best friend, and probably one of the best ideas for a subscription box……ever!
If you aren't familiar with Chococurb it is a monthly chocolate discovery experience. They help people discover extraordinary chocolate with their monthly subscription boxes and through their shop, where you can purchase incredible products. Chococurb kindly sent me this box to review.
The Box: Chococurb
Cost:
Chococurb Mini – $20 per month
Chococurb – $35 per month
What You Get:
Chococurb Mini – three gourmet chocolate products
Chococurb – five to seven personally selected, extraordinary chocolate treats
Ships to: North America, South America (Mexico Only), Europe, Asia, Oceania (Australia, New Zealand, etc)
Shipping Cost: FREE to US
One of the things I like most about subscription boxes is the "unboxing" experience. I love a pretty box, nice packaging, and a clean design. Chococurb covers all of those things, and the products are pretty awesome too. I just LOVE the idea of getting chocolate in the mail every month……like really love it. And when it comes packaged so nicely, it's even better.
Ethereal Confections Inclusion Chocolate Bar – First of all, I love that this is 66% cacao, and secondly, I love that it has toppings. It's a mixture of macadamia nuts, raspberries and kaffir lime, and that sounds like a pretty amazing combination. Ummm…..and it is DAIRY FREE, which means I can eat it and not feel bad.
Ritual Chocolate The Nib Bar – This one is 75% chocolate (#LOVEIT) and is made with nibs which means it will have a little bit of a crunch to it. I have a feeling this will be really good with a glass of red wine…..just sayin'.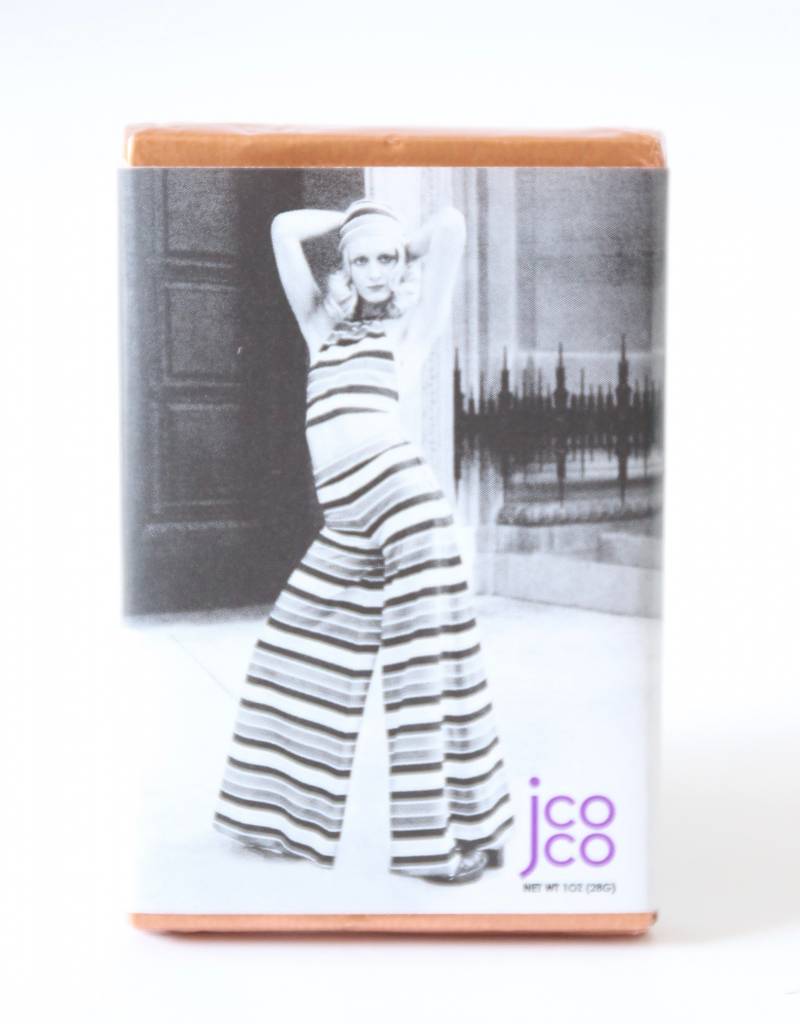 Coco Black Fig Pistachio Bar – We are on a roll! This one is also vegan, and it is another great flavour combination. The packaging is hilarious mind you, but that won't stop me from eating it.
Thoughts: I said it before, and I will say it again, I think this is a great idea for a subscription box. at $20 per month you can get a 6-month subscription for $120 and I would definitely purchase that as a gift for a chocolate loving friend. However, I don't think any of my friends like chocolate as much as I do, so I would probably purchase the subscription for myself before I purchased it for one of them. Have you ever had chocolate with your coffee in the morning?? If not, you are missing out. Needless to say, I'm a HUGE fan of Chococurb.
XOXO