Craftly Review July 2016
Craftly Review July 2016
Craftly Review July 2016 – I got to review my very first Craftly box last month, and it was definitely an experience. I am super intrigued by this box. The description on their website says "Craftly is always on the hunt for "the next cool thing" and strives to find unique and high quality items to include in our monthly subscription box experience." I find this to be very true, they definitely include some unique items. Maybe that's why it intrigues me. I receive items in this box that I definitely won't find in other subscription boxes.
Craftly Details
If you aren't familiar with Craftly it is a monthly subscription service that delivers 4-5 high quality lifestyle items from unique brands, products and artists to your doorstep! Each item is handpicked by Craftly founders  Adam Montoya and Cathy Diep, along with their team. This box was provided complimentary for review and may include affiliate links.
The Box: Craftly
Cost: $25 per month
What You Get: Every month, you'll receive a delivery of 4-5 full and deluxe size items in art, tech, snacks, grooming products, home goods and more! No samples here 🙂
Ships to: Worldwide
Shipping Costs: FREE to US, International shipping fees calculated at checkout
Subscription Details
When you sign up for a Craftly subscription, the process is very straight forward. You have one option to choose from, and there's no questions to answer – no fuss, no muss. You can skip a month or cancel anytime, which is something I like to see with monthly subscriptions. You're in or you're out, it's as simple as that.
Dried and True All Natural Beef Jerky in Ginger Teriyaki Flavor
Handcrafted beef jerky made in small batches. Flavoured with real ginger and pineapple juice, then sprinkled with sesame seeds. 
I always laugh when I receive items like this because they are so far out of my vegan comfort zone. But I have to remind myself that the vegan lifestyle isn't overly popular, so I'm sure the majority of their subscribers actually eat meat. I might not enjoy this item but the BF is going to love it!
TRNDlabs COAL Organic Earbuds
Treat your ears to quality sound while you're on the go with the TRNDlab's COAL Organic Earbuds. Complete with features for managing calls in addition to your music, these earbuds are as convenient as they are comfortable. 
Now this is an item that excites me. I love earbuds, and am always happy to receive another pair. I am not one of those people who can run without music. The idea of listening to my feet hit the pavement just doesn't appeal to me. They definitely get bonus points for this one.
EiR Surf Mud + Zinc
An all natural, hydrating sunblock for the face and hair (approx 30 SPF). Surf Mud is inspired by the Mayan chocolate mask. It contains Zinc for UV sun protection, chocolate for deep hydration, increased bloof flow to the skin, and antioxidants that fight free radicals. 
I love to see Summer appropriate products in my Summer subscription boxes. It has been super hot and sunny here in the Okanagan, and I have been piling on the sunscreen the last couple weeks. I like that this particular sunscreen can also be used on your hair. And I also like that it contains tea tree oil. If you are going to apply a sunscreen to your face, it might as well contain ingredients that are good for your skin…….right?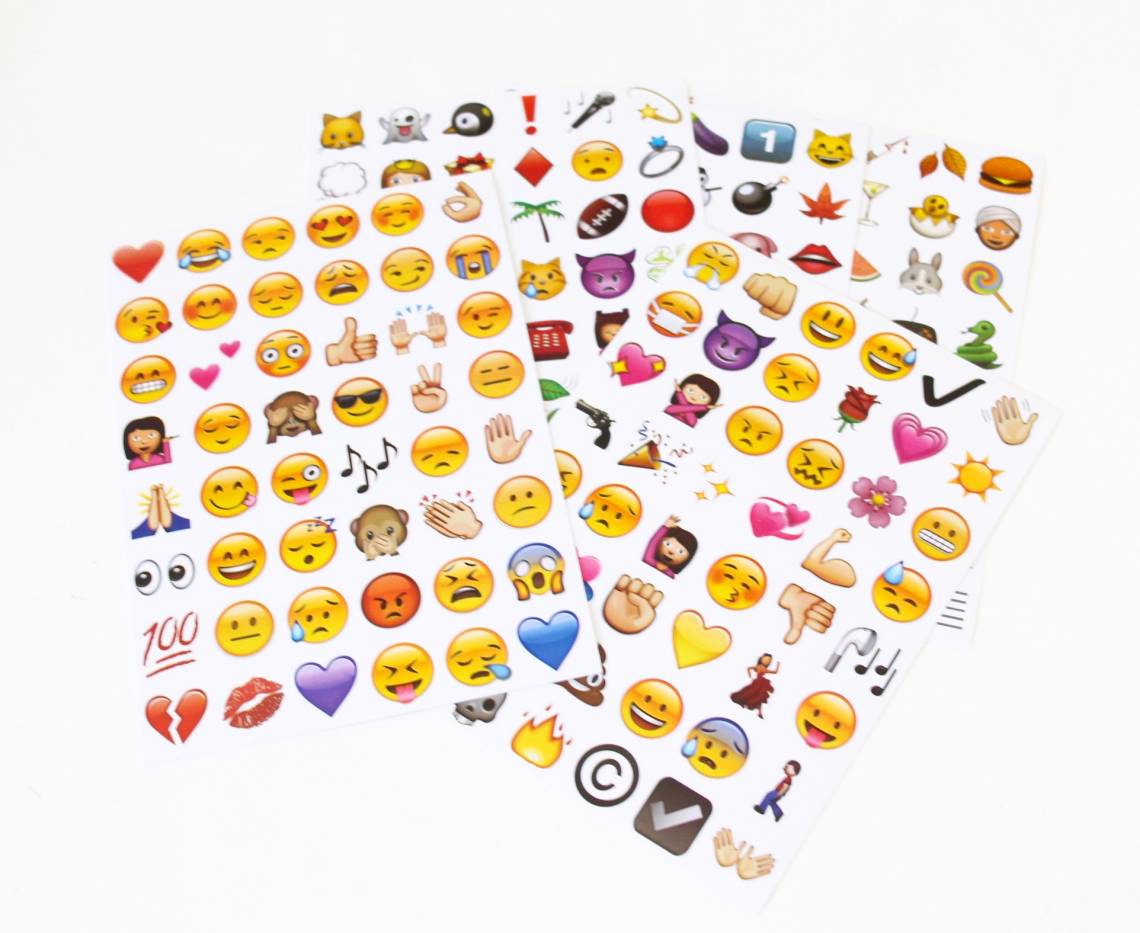 Emoji, Inc Sticker Pack
Includes the most popular emoji's. Real die cut stickers, high quality vinyl. 
These are hilarious. I couldn't stop laughing when I saw them in the box. I would never buy something like this for myself, but now that I have them in front of me I can certainly find a use for them.
Craftly Review July 2016
This subscription box is random and I actually kind of like it. I have absolutely no clue what to expect and that makes the surprise element that much more exciting. Yes, some of the items are not my style, but I am totally ok with that. I already have someone in mind for the items I can't/won't use. This subscription isn't be for everyone, but I know that some people will love the randomness. And with Fancy Box no longer in the picture we definitely needed a box like this to fill the hole.
What do you think of Craftly Box?
XOXO
Explore.
Save.
Enjoy!
Sign up for a free account on A Year of Boxes to receive exclusive offers, be added to our monthly mailing list, and much more! We are always adding features to improve the experience for our users, from their valuable feedback!
Join Today!