Creation Crate Review & GIVEAWAY March 2016
I'm very excited to be teaming up with Creation Crate, a great new tech education subscription box, to give one of my readers a 1-year subscription, Google Tablet & a few fun bonus mystery items. To enter the giveaway CLICK HERE.
If you aren't familiar with Creation Crate it is tech education-in-a-box! With Creation Crate, you can learn how to build electronics without any prior experience. This box was provided complimentary for review and may include affiliate links.
The Box: Creation Crate
Cost: $29.99 per month
What You Get: Every box is going to be different depending on the project, but the 3 main components are: the UNO R3 (Arduino-compatible), which is like a pocket-sized computer, various components, and the instruction booklet.
Ships to: Worldwide
Shipping Cost: FREE
Coupon Code: Use code "AYEAROFBOXES" to get 10% off your first box – CLICK HERE
GIVEAWAY: Enter to win a 1-year subscription to Creation Crate, Google Tablet & MORE – ENTER HERE
This month's Creation Crate provides all the tools and instructions needed to make a mood lamp. The lamp will change colours and only turn on when it's dark…..how fun is that? We received all the hardware to build it, and the instructions to program it. This would be such a great project for anyone who likes to work with their hands.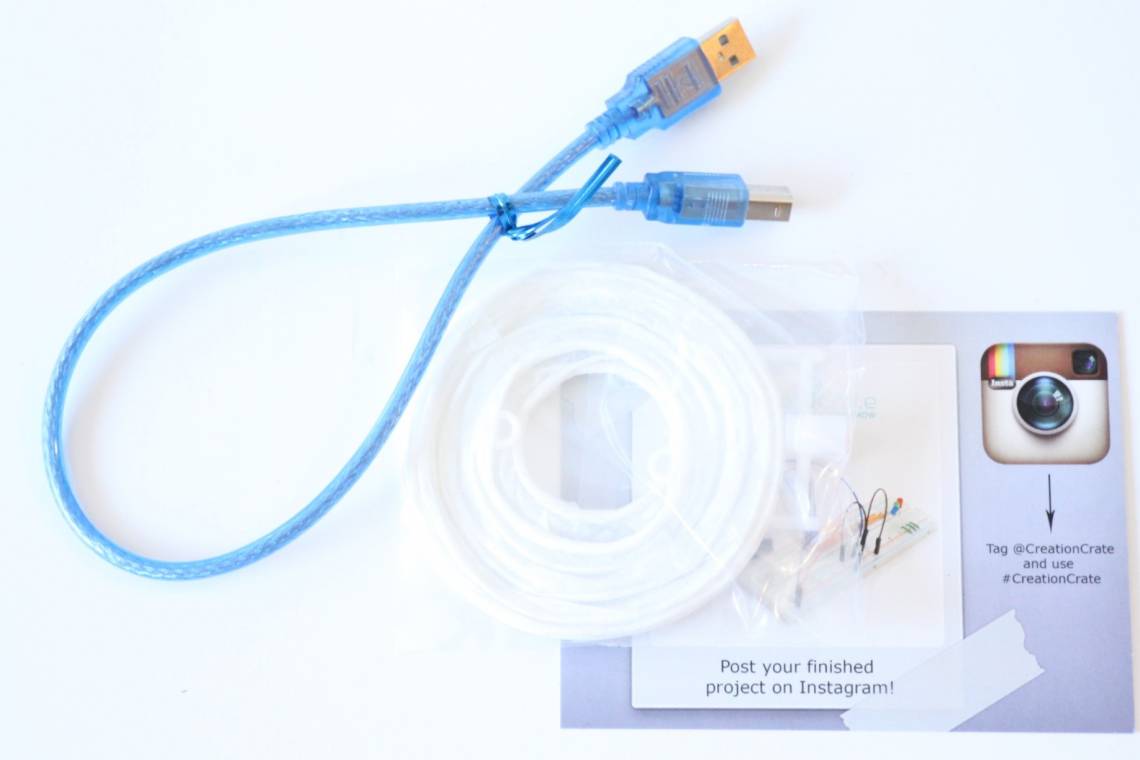 Thoughts: Creation Crate is such a unique box, I can't think of any other box on the market quite like this one. It would be absolutely perfect for anyone interested in learning about electronics….no matter their age. And I have to say that they have done a really great job with their instruction/product booklet. I feel like it would be extremely easy to follow, and that is coming from someone with absolutely no experience when it comes to building electronics.
Want to try it out for yourself? Enter our giveaway for the chance to win a 1-year subscription, Google Tablet & MORE – CLICK HERE
XOXO