Culture Carton Review July 2021
Culture Carton is a men's subscription box designed to make tasteful improvements in your daily life, from intellectual growth to self care. July's Standard Box includes a Swedish mystery/thriller set in late-1700s Stockholm and four classic accessories updated for the modern man. *
* They kindly sent us this box for review.
Culture Carton is based in the US and offers three subscription options (all prices in USD):
Book Club — Get the handpicked book of the month from Culture Carton. Start building your library now with the best of classic and modern fiction. $16/month + free US shipping.
Standard — All the best men's lifestyle items and a book every man should read delivered to your doorstep monthly. $45/month + shipping.
Essential — All the best lifestyle items, hand picked by the Culture Carton team, delivered monthly. $35/month + shipping.
Culture Carton also ships outside of the US. Shipping costs vary.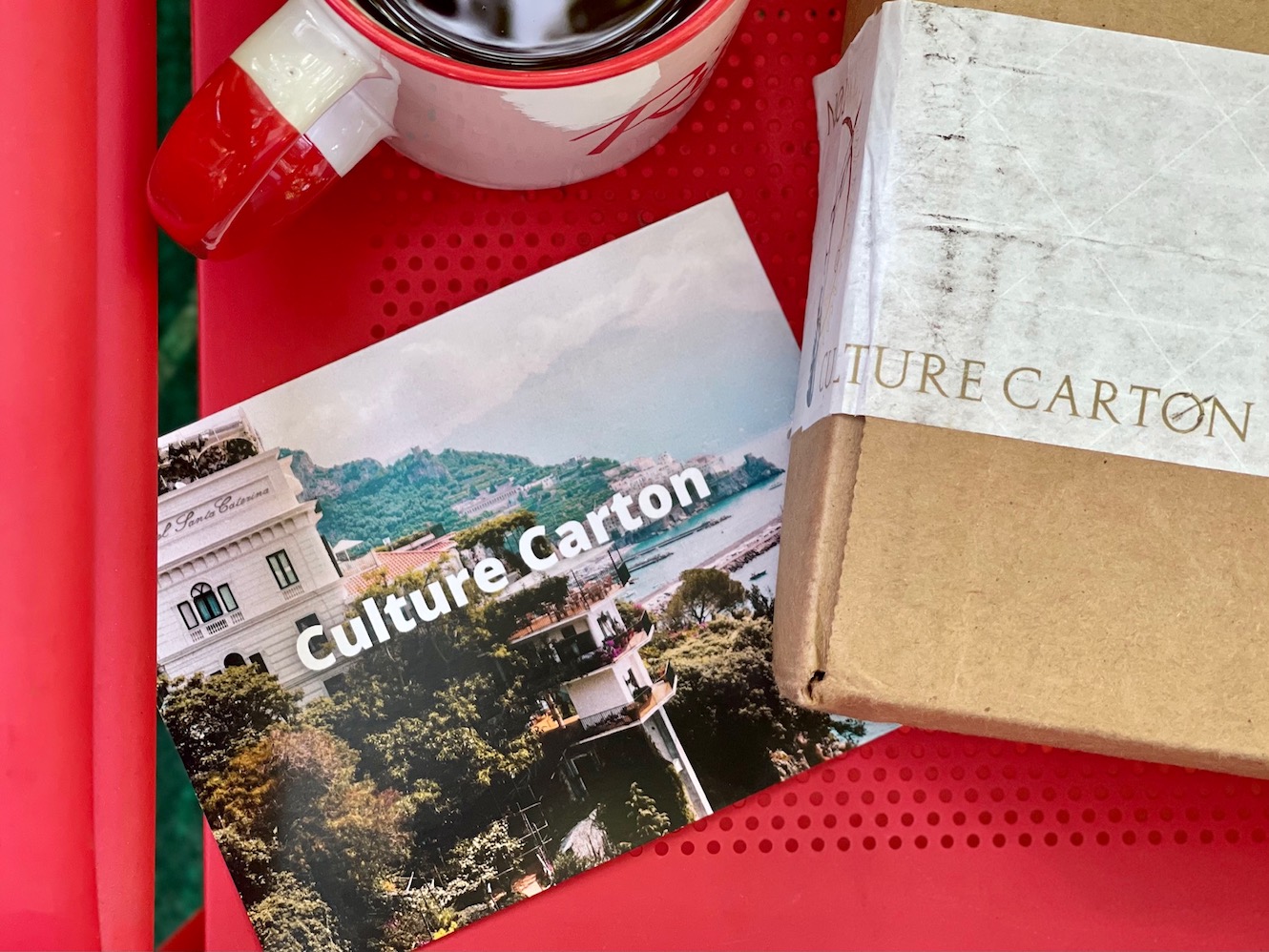 Each Standard Culture Carton box includes a product card that describes the contents in brief. I've quoted from it in italics below.
The Wolf and the Watchman
July's book is The Wolf and the Watchman by Niklas Natt Och Dag ($17). "This modern classic explores the gritty underbelly of 1700s Stockholm. It explores the lengths we will go to for justice. It will make a great addition to your bookshelf." Here's a description from the publisher:
"It is 1793. Four years after the storming of the Bastille in France and more than a year after the death of King Gustav III of Sweden, paranoia and whispered conspiracies are Stockholm's daily bread. A promise of violence crackles in the air as ordinary citizens feel increasingly vulnerable to the whims of those in power.
When Mickel Cardell, a crippled ex-solider and former night watchman, finds a mutilated body floating in the city's malodorous lake, he feels compelled to give the unidentifiable man a proper burial. For Cecil Winge, a brilliant lawyer turned consulting detective to the Stockholm police, a body with no arms, legs, or eyes is a formidable puzzle and one last chance to set things right before he loses his battle to consumption. Together, Winge and Cardell scour Stockholm to discover the body's identity, encountering the sordid underbelly of the city's elite.
Meanwhile, Kristofer Blix—the handsome son of a farmer—leaves rural life for the alluring charms of the capital and ambitions of becoming a doctor. His letters to his sister chronicle his wild good times and terrible misfortunes, which lead him down a treacherous path.
In another corner of the city, a young woman —Anna-Stina— is consigned to the workhouse after she upsets her parish priest. Her unlikely escape plan takes on new urgency when a sadistic guard marks her as his next victim.
Over the course of the novel, these extraordinary characters cross paths and collide in shocking and unforgettable ways.
Niklas Natt och Dag paints a deliciously dark portrait of late 18th century Stockholm, and the frightful yet fascinating reality lurking behind the powdered and painted veneer of the era."
The book was a bestseller in Sweden and received high acclaim from critics and writers alike (including some of my personal favourites). Sounds like an excellent choice for fans of historical fiction and/or Nordic Noir. My fella happens to enjoy both so it's right up his alley.
Tie
"A classically appealing, yet modern tie from Aus Cufflinks ($26)."
A classic pattern in a modern colourway. Playful and understated but not whisper-quiet. We've seen a few ties from Culture Carton now and they've had a similar feel. Tasteful, versatile and on-trend too. Another excellent choice!
Socks
"Next, a pair of matching socks from Sock Life ($12) that will add some life to your outfit."
I like a good statement sock on a man and the colour coordination with the tie makes July's Culture Carton a stand-out for me (tho we've seen this in previous boxes as well). An easy way to elevate your look.
Tie Clip
"Both of these pair well with the tie clip from Gentlemen Essential ($12). These three style items will provide a put-together look perfect for any occasion."
Simple, versatile and I think the silver finish works especially well with these colours.
Bookmark
"Finally, a stylish leather bookmark from Kiko Leather ($15) adds a touch of class to whatever book you're reading."
A true gentleman would sooner poke out his own eyes than dog-ear a book. This leather page marker is quite lovely; I'd love to seen another in a caramel or cognac colour.
Culture Carton does a great job curating books and accessories so many men would enjoy, regardless of their age and stage in life. The socks and the tie are some of my favourites and perfect for so many summer occasions. I'm curious to see how other subscribers have styled them and plan to google this box just as soon as I wrap up here. July's Culture Carton is valued at $82.
Try Small Things – https://trysmallthings.com