Decocrated Review Easter 2021
Decocrated is a home decor subscription service who believes that turning a house into a home should be effortless. Decocrated is for you if you love styling your home, and you want a little inspiration. They kindly sent us this box for review.
The Easter Decocrated box is here and I'm pretty darn excited about it. I have been loving their holiday add-on boxes so much. They are available to Decocrated members and so far I have received the Halloween box and Christmas box and I LOVED both!
Subscription Details
When you sign up for a Decocrated subscription you can expect to receive 5-7 full-size items (at a price well below their retail value — you savvy shopper, you). Items may include an assortment of products, such as decorative trays, tabletop décor, throw pillow covers, table runner, small DIY projects, printed art, and more. Each box includes a Decocrated Booklet complete with product descriptions, pro tips, how-tos, and inspiration.
Here's a closer look at the Easter Decocrated add-on box…..
The Art Print
Each box includes a two-sided art print that corresponds with the season and/or holiday. I love this little print because it's an easy way to update one of my favorite frames to reflect the changing seasons.
The Bunny Art
Wish you had your own bunny to celebrate Easter? We're not sending you a real bunny but our square white-washed frame features one, and that's just as cute! Add this frame to a nook in your kitchen or a spot in the foyer for a hippity-hoppity seasonal touch.
Decocrated has been including wood art prints on a regular basis over the last year and I am loving them! They are lightweight, simple and neutral enough to go with most color schemes. Take this one for example. It's simple, cute and the white frame makes it easy for me to add it to any room in the house.
The Easter Pillows
Velvet in Spring? You know it. Our set of two pillows come in a mauve textured velvety fabric, giving your living room the pop of color it might need.
We usually receive a pillow case (or two) and this is another feature I love about my Decocrated boxes. Each season I switch out my cases and add a fresh pop of color to the living room. The Easter cases aren't necessarily my favourite but they are perfect for Spring and will be a nice change from the cream and black pillows I currently have displayed.
The Ceramic Bunny
This ceramic bunny is sure to make a good addition to your coffee table or kitchen island. Don't forget to pair this eggstra-special piece with a succulent or your favorite item from the Spring box.
How adorable is this little ceramic bunny?! If I were to pick out Easter decor for myself, this is something I definitely would have purchased. Just like the framed art, I love the white color and simplicity. It will be super cute on my entry table.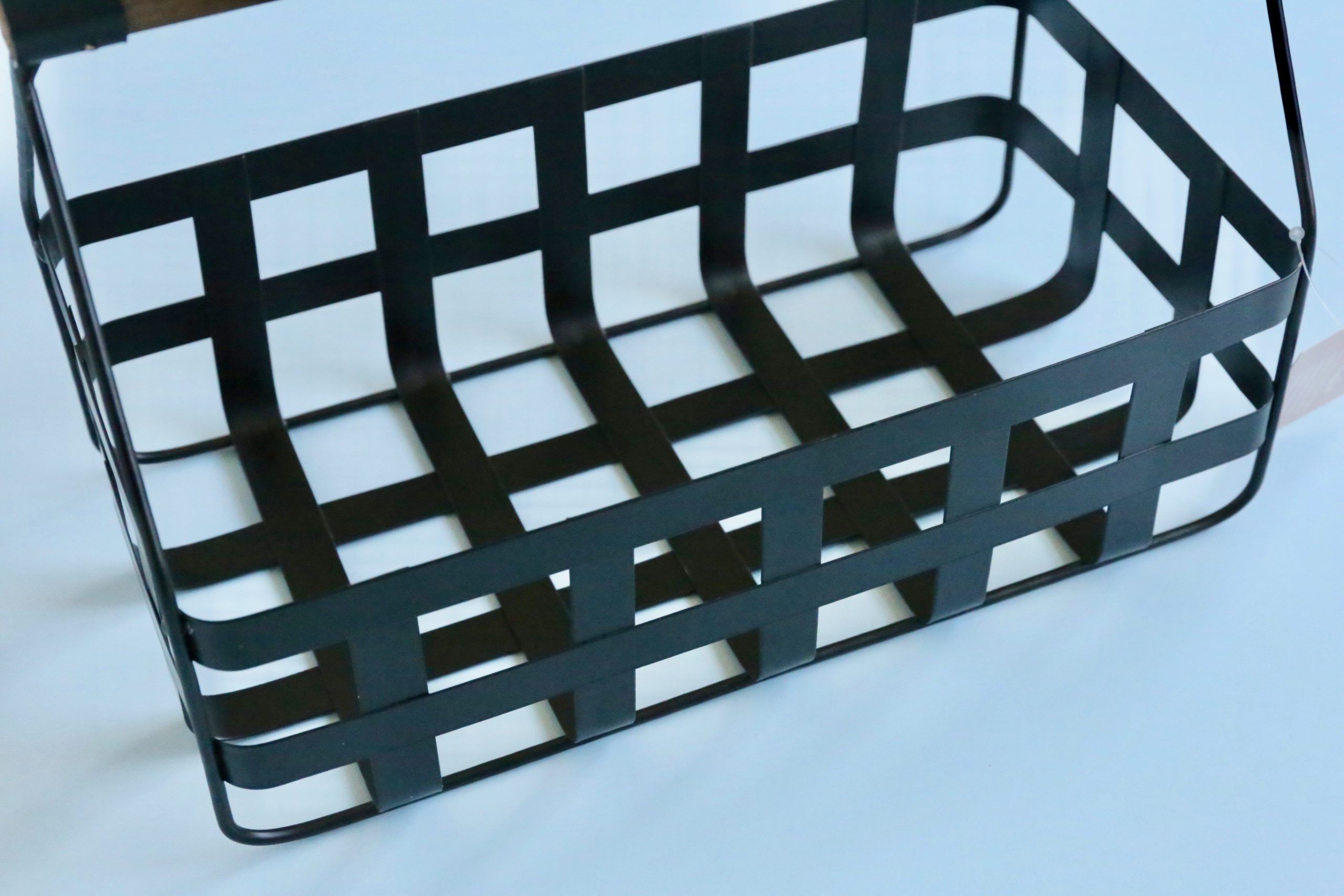 The Easter Basket
Create your own Easter egg hunt with this metal basket. Made from matte-black metal and supplying a wooden handle, this basket is sturdy enough to hold all your Easter treats. After the season is over, use this multifunctional beauty to hold seasonal florals all year round.
Lastly we have this super fun basket. This is the kind of item I LOVE to see in my Decocated boxes because it is so versatile. This is a piece I can use all year round and there are so many ways to display it. I could fill it with flowers, Christmas ornaments, napkins, coffee kcups……the possibilities are endless.
Decocrated Review Easter 2021 – Final Thoughts
The Easter add-on box from Decocrated is so cute and so perfect. I love the simplicity of each piece and I especially love the versatility of the basket. The holiday add-on boxes are a great way to up your decor game, and I love the idea of adding to your holiday collection slowly overtime so the fact that we get a few quality pieces rather than a bunch or random pieces makes me very happy.
-AYOB Sarah