Dial 'n' Style Review December 2016
Dial 'n' Style Review December 2016
Ok, I know how much you all love your cell phones. It's safe to say that a majority of us have them attached to our hip 24/7. So, how could you not be interested in a subscription box full of phone accessories? I am actually quite excited about it.
Dial 'n' Style Details
If you aren't familiar with Dial 'n' Style it is a monthly subscription box filled with new and exciting products to accessorize your phone.
Subscription Details
When you sign up for a Dial 'n' Style subscription you have a few options to choose from. First of all you let them know your gender. I am assuming this is so they can send you gender appropriate cell phone cases. You then let them know what phone you have. Right now it appears as though they have subscription options for iPhone 5, 6 & 7 and Galaxy 6 & 7.
iPhone 6 Case
First of all, they nailed it with my monthly case. This thing is gorgeous. It's VERY blingy, so I might not use it on a daily basis. But I love it nonetheless.
Glass Protector
Now, this is something I can certainly use. I've never actually used a glass protector, but I really should have one on my phone.
Coby Earbuds
I am VERY happy that they included earbuds in my first box. I can never have too many sets of earbuds. I keep them everywhere – car, purse, gym bag, at the front door, in my office……you get the point.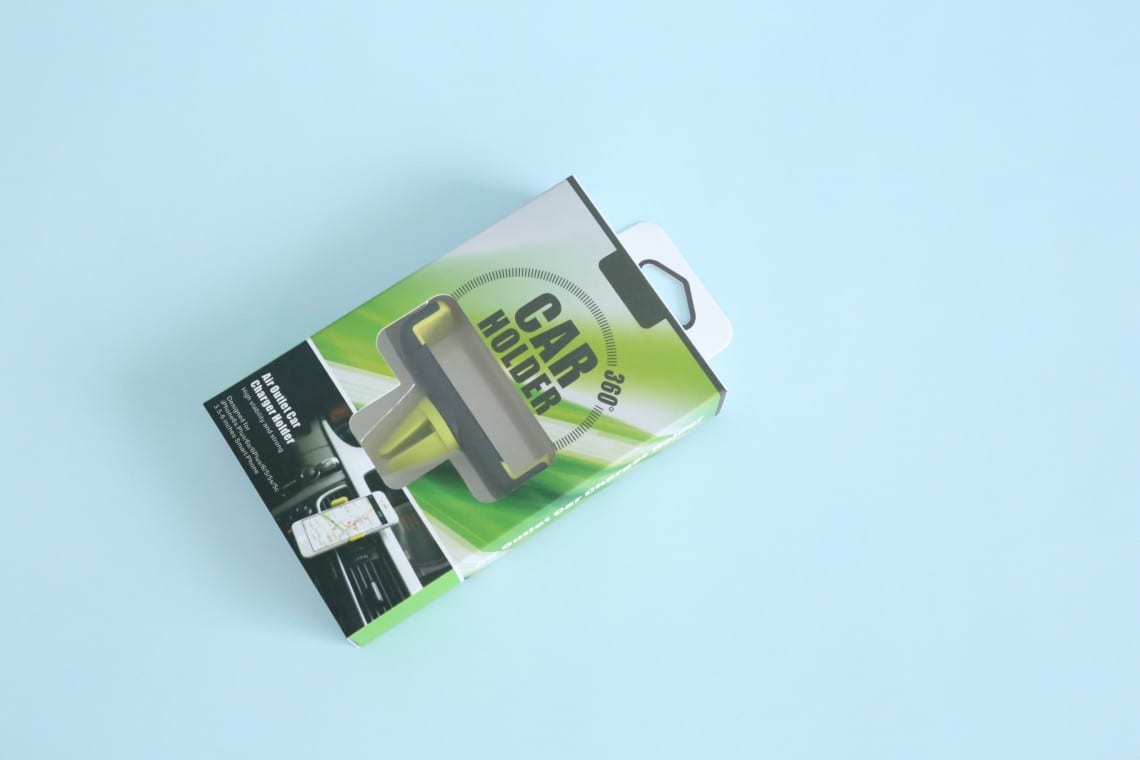 360 Degree Car Holder
This is one of those items that I have ALWAYS wanted, but never actually purchased. This is such a great idea. It will prevent me from holding my phone while driving……….which is a big no no.
Vibrant Audio Cable
This handy little cable can be used to hook your phone up to your car stereo so you can listen to your music. This is a great addition to the box.
iPhone 6 Charge Cord
Last but not least, we have a charge cord. This is another great addition because all of us can benefit from having extra charge cords on hand. Am I the only one who loses these on a regular basis?
Dial 'n' Style Review December 2016 – Final Thoughts
I am very happy with my first Dial 'n' Style box. It was a pleasant surprise. I wasn't really sure what to expect with this box, but I think they have done a great job. I would love to see them spruce up their logo and their marketing as I don't think the current branding does them justice, but other than that I think this is a great box. The value is definitely there and I really love the idea behind the subscription. These are products I would never go out and purchase on my own, but am extremely happy to have. I actually really love this box.
XOXO
Explore.
Save.
Enjoy!
Sign up for a free account on A Year of Boxes to receive exclusive offers, be added to our monthly mailing list, and much more! We are always adding features to improve the experience for our users, from their valuable feedback!
Join Today!