Ellebox Review March & Coupon Code 2016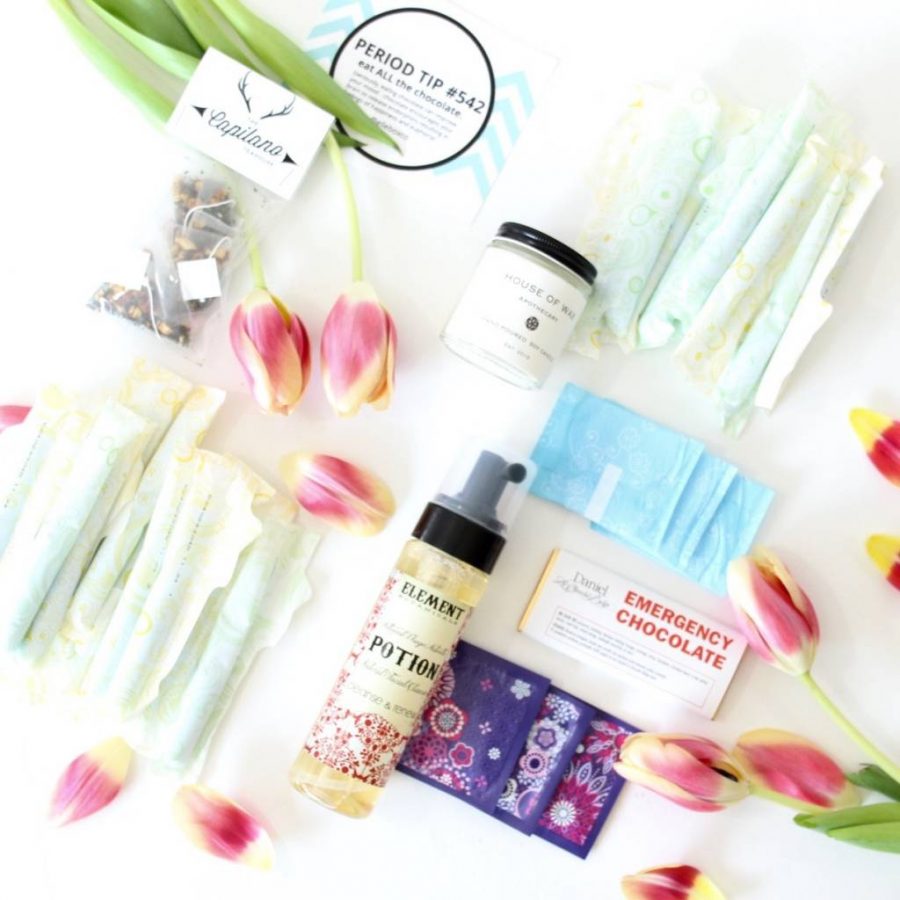 I seriously love this box! If I could figure out how to use heart Emojis on my blog reviews this one would get at least four of them! I just did a February Ellebox review, and now I'm back with my March review, and I love it just as much as the last one! There's something about "time of the month" subscription boxes that make me happy…….Ellebox makes me happy……..
If you aren't familiar with Ellebox it is a premium monthly subscription service which bundles your choice of tampons and pads with hand curated comfort and wellness goods to make that time of the month a little more pleasant – LOVE IT!!
The Box: Ellebox
Cost:
Necessities = $12.00
Comfort Box = $33.40
What You Get:
Necessities: tampons, pads, chocolate, tea
Comfort Box: tampons, pads, chocolate, tea, and 2 self care gifts for you
Ships to: Canada
Shipping Cost: $5
Ellebox claims to make that time of the month a little more pleasant….and they certainly do….I speak from experience. When it's that "special time" the last thing I want to do is run to the store for tampons. I want to put on comfy clothes, drink wine, eat chocolate, burn candles, and hate the fact that I am a girl for just a few moments. I want to receive items that put a smile on my face, items that allow me to pamper myself…….and if all of this can be delivered in one pretty little box each month then I just might hate that "special time" a little less…..
Necessities – By now you should all know how Ellebox works. When you sign up for a subscription you get to choose tampons, pads, or both……as well as the brand you would like to receive.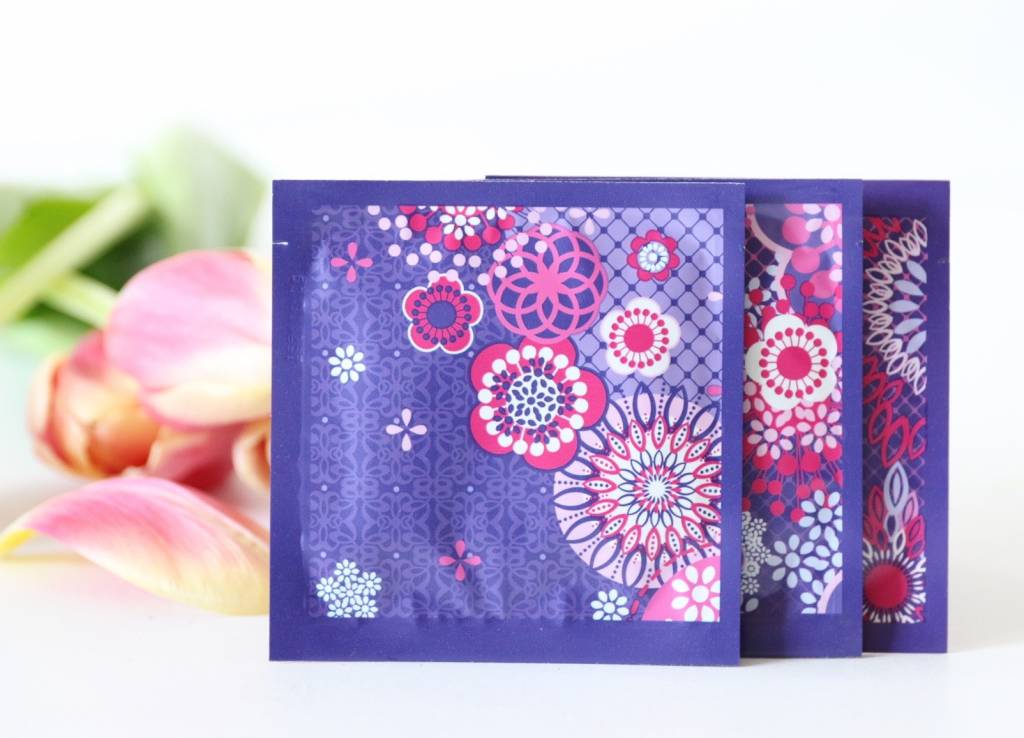 Wipes & Panty Liners – Believe it or not, these little guys come in handy. I have a "time of the month" travel bag that I put in my purse when the big "p" comes to town, and it has saved me more times than I can remember. My little travel bag contains these two items (wipes and liners), back-up tampons, chocolate, advil, tea, and lip balm……..all of my bags contain lip balm.
The Capilano Teahouse Tea – Every Ellebox contains tea, I just wish I knew what kind this one was……it probably tells me somewhere, but I can't seem to find it.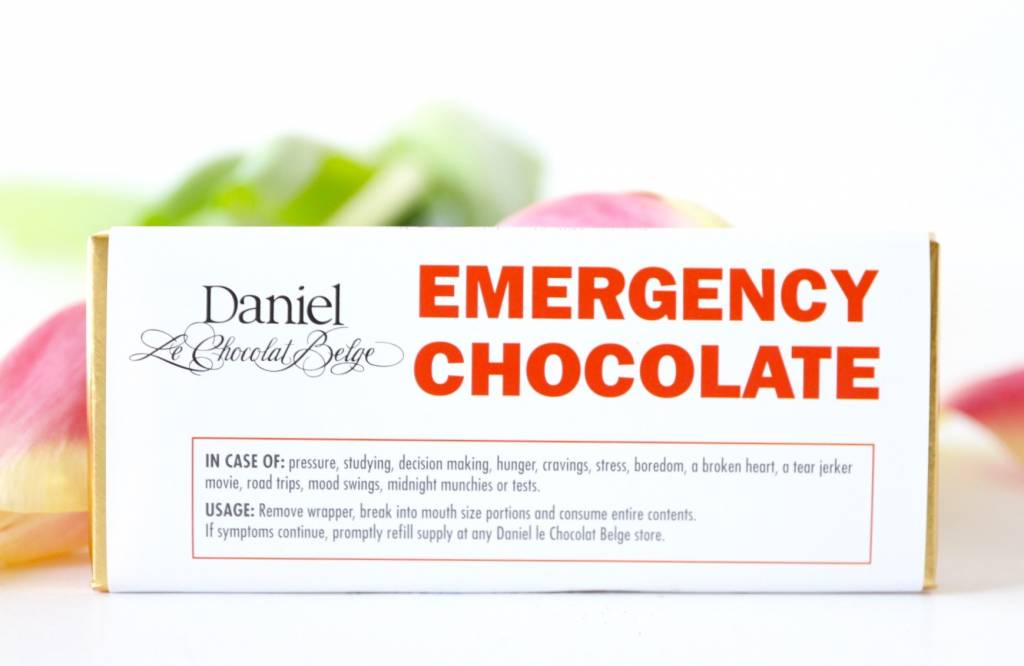 Daniel Le Chocolate Belge Emergency Chocolate – Every Ellebox also contains chocolate…….as it should.
House of Wax Soy Candle – Yes! This is why I prefer the comfort box over the necessities box. The comfort box contains 2 self-care gifts, and let's be honest……we should receive gifts just for having to deal with this crap every 28 days. And….a pretty little candle just happens to be one of my favourite gifts.
Element Botanicals Facial Cleanser – My skin gets a little out of hand during that "special time" so I need all the help I can get. This pretty little bottle contains a cleanser with "no nasty ingredients". You had me at "no nasties"…….this product was a great choice for the box.
Thoughts: Now do you see what I mean? I absolutely, 100%, LOVE, this box. It gives me something to look forward to, it contains emergency chocolate, it prevents me from having to make a tampon run, and it puts a smile on my face…….sign me up……..and then sign me up again!!!
XOXO
Explore.
Save.
Enjoy!
Sign up for a free account on A Year of Boxes to receive exclusive offers, be added to our monthly mailing list, and much more! We are always adding features to improve the experience for our users, from their valuable feedback!
Join Today!