Emma & Chloe Review February 2018
Emma & Chloe is a subscription box for the jewelry lover. Get gorgeous and unique French designed jewelry pieces delivered right to your door each month accompanied by its certificate of authenticity, a 100% fashion and beauty gazette and a postcard. They kindly sent us this box for review.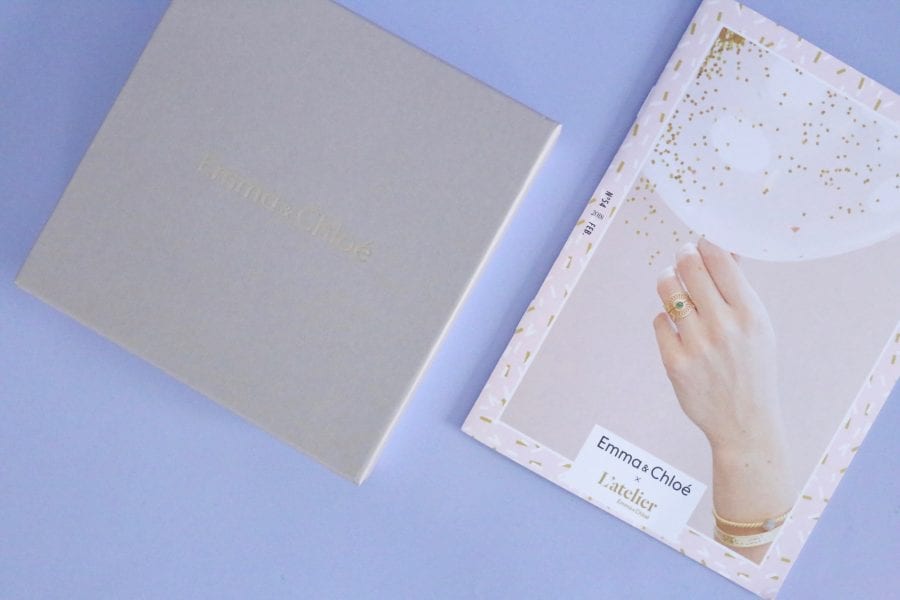 Emma & Chloe is a personal favourite. Out of all the jewelry subscription boxes I have reviewed this is the one that fits my style preferences best. I love the simplicity and the quality. I love that we receive one piece each month as opposed to 3 or 4. I love that each piece is classic yet trendy. Basically I love everything about Emme & Chloe.
Here's a closer look at the gorgeous peice we received this month….
The Mahe Ring
This month, discover the MAHE RING by the French designer L'Atelier Emma&Chloé! The very first piece of its exclusive Spring / Summer Collection that you won't find anywhere else…! This bohemian piece has a beautiful filigree design inspired by sundials. Complete with an elegant natural stone. Made with brass and delicately gilded with 18K fine gold or dipped in a silver bath.
I can't get enough of this ring! It is absolute perfection and I say that with the utmost sincerity. If I were to pick out a ring for myself, this is one that would definitely catch my eye. I love the contrast of the green stone and the gold. I love the filigree design, it makes a statement, and I love the size of the band. It is absolutely gorgeous!
Bonus Goodies
Emma & Chloe included some bonus goodies this month and I absolutely love it! It's a small gesture, but a gesture I appreciate. I'm on a hue green tea kick right now……and I mean HUGE. I try to drink 2-3 cups of green tea every day so I appreciate receiving a few little samples, as well as a couple little sweet treats to enjoy with my tea.
Emma & Chloe Review February 2018 – Final Thoughts
As I mentioned above, Emma & Chloe is a personal fave. I truly look forward to receiving this box and if I had to choose just one jewelry box to receive each month, this would be it. I am a minimalist and am easily overwhelmed when I have too many "things" or too many choices. I prefer to have a small jewelry collection of a few choice pieces I absolutely love. So, the fact that Emma & Chloe sends one gorgeous piece of jewelry each month makes me very happy. The February selection couldn't be more perfect. In fact……I'm wearing it as we speak.
XOXO