Emma & Chloe Review January 2019
Emma & Chloe is a subscription box for the jewelry lover. Get gorgeous and unique French designed jewelry pieces delivered right to your door each month accompanied by its certificate of authenticity, a 100% fashion and beauty gazette and a postcard. They kindly sent us this box for review.
There's just something so nice about receiving a new piece of jewelry in the mail each month. It's a really lovely little gift to yourself and it's a great way to keep your jewelry collection on point. Emma & Chloe continues to be one of my all-time favorite jewelry subscription boxes for this reason.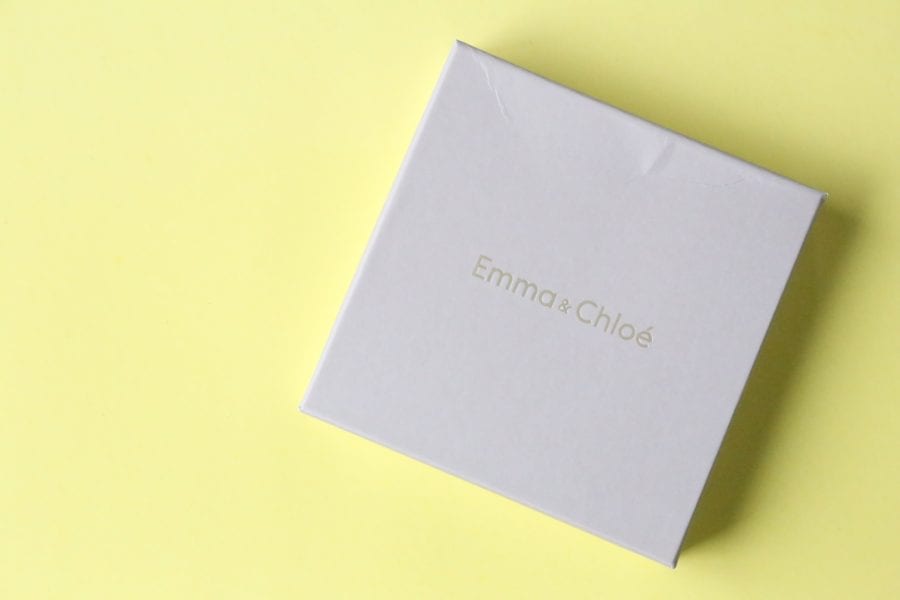 Subscription Details
Emma & Chloe has a few subscription options to choose from. You can opt for a month-to-month subscription, a 3-month subscription, 6-month subscription or an annual subscription.
Designer jewelry from France – All their jewelry is brass plated in gold or dipped in a silver bath.
Get insider prices – Starting at $29/month, receive a designer jewelry piece worth $50-$200.
Free shipping on subscriptions – You receive your box between the 5th and the 15th of the month.
Here's a closer look at what we received this month….
Claw Ring
Discover our January favorite: the Claw ring by the emerging French designer M.A Stone.
A graphic and timeless statement piece you won't find anywhere else!
The embossed beads bring softness and harmony to this statement ring. Inspired by women and their personalities both incisive and delicate, the paradox that emanates from this both ethnic and oriental piece makes it unique.
Choose this piece made with brass and delicately gilded with 18K fine gold or dipped in a silver bath.
Regular retail price: $100.
Emma & Chloe Review January 2019 – Final Thoughts
How gorgeous is this month's Emma & Chloe selection?! I really do love their rings. I have been able to collect a few of them over the last couple years and I love them all. The January ring is probably going to end up being a new favourite. I love the size (not too small) and the claw detail. It looks ten times better on than it does in the photos and I have already worn it a few times. And as per usual, the quality is amazing. I'm yet to find a jewelry subscription box that I enjoy as much as Emma & Chloe.
XOXO