Emma & Chloe Review July 2019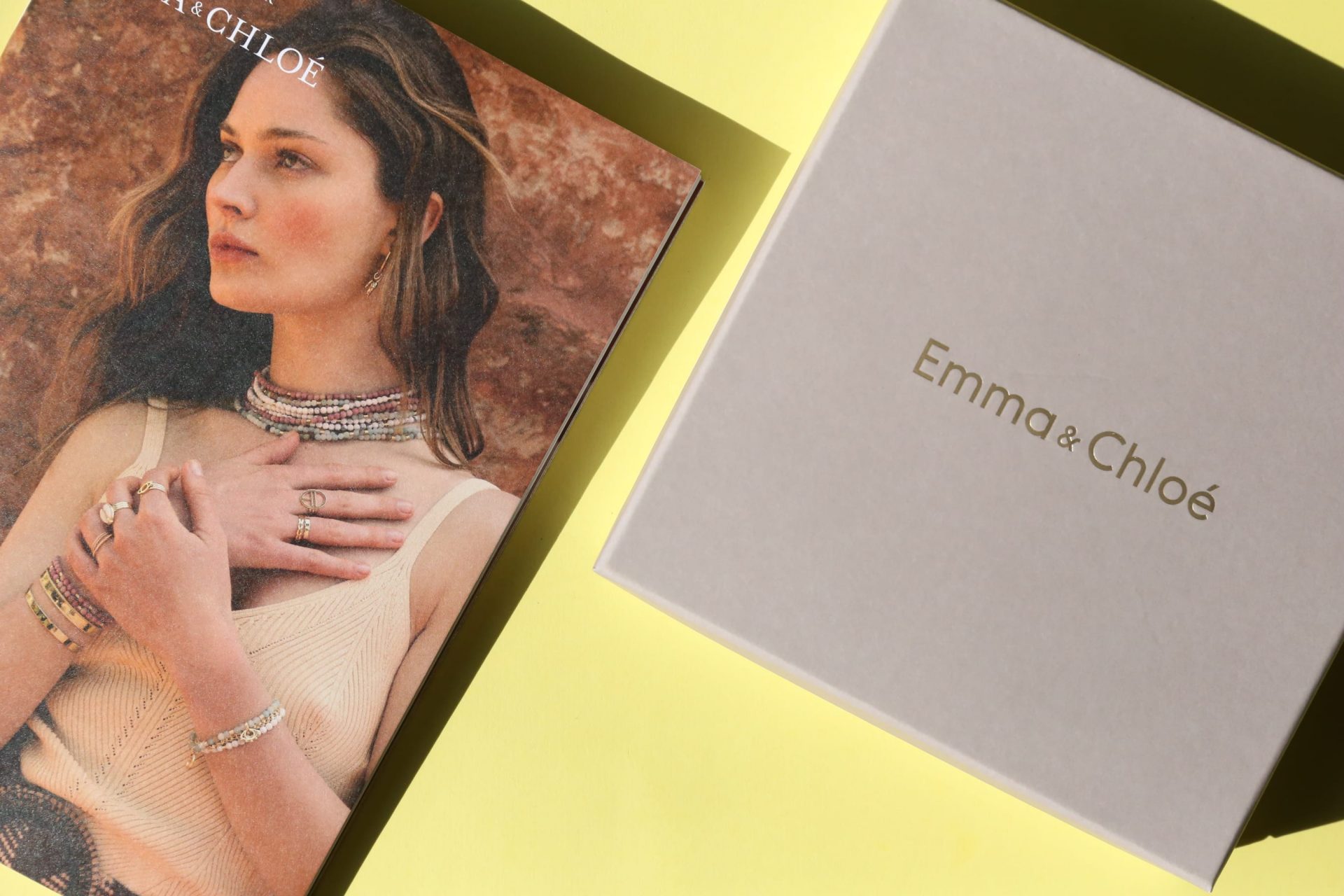 Emma & Chloe is a subscription box for the jewelry lover. Get gorgeous and unique French designed jewelry pieces delivered right to your door each month accompanied by its certificate of authenticity, a 100% fashion and beauty gazette and a postcard. They kindly sent us this box for review.
Emma & Chloe is my go-to subscription for jewelry, but I have mentioned that before. I am constantly reaching for my Emma & Chloe pieces, whether it be a necklace, ring, bracelet or earrings. I have some gorgeous pieces thanks to my Emma & Chloe boxes. It really is a must-have subscription for any jewelry lover.
Subscription Details
Emma & Chloe has a few subscription options to choose from. You can opt for a month-to-month subscription, a 3-month subscription, 6-month subscription or an annual subscription.
Designer jewelry from France – All their jewelry is brass plated in gold or dipped in a silver bath.
Get insider prices – Starting at $29/month, receive a designer jewelry piece worth $50-$200.
Free shipping on subscriptions – You receive your box between the 5th and the 15th of the month.
Here's a closer look at what we received this month….
Sonora Bracelet
Starred in our Summer collection Mirage and inspired by amulets, the Sonora Bracelet stands out with the mix of materials that compose it. Its various shades of Amazonite stones shaped as pearls combine with rounded brass spheres, gilded with fine gold or silver rhodium. Two charms add up to this piece designed for Summer. On one hand, the eye protects and repels Evil, on the other hand, the beetle symbolizes the devine manifestation of the early morning sun. 
Emma & Chloe Review July 2019 – Final Thoughts
At first glance I wasn't loving the July Emma & Chloe piece. Typically I'm not one for charm bracelets. But as I read the product description and spent more time appreciating the design I started to love it more and more. I love the meaning behind both charms and the beautiful color of the stones is perfect as we enjoy the last couple weeks of Summer. I don't think I would wear it on its own, but it will be very pretty stacked with 2 or 3 other bracelets. Another gorgeous Emma & Chloe piece to add to my collection.
-AYOB