Emma & Chloe Review June 2019
Emma & Chloe is a subscription box for the jewelry lover. Get gorgeous and unique French designed jewelry pieces delivered right to your door each month accompanied by its certificate of authenticity, a 100% fashion and beauty gazette and a postcard. They kindly sent us this box for review.
Emma & Chloe is a lovely little subscription. I have been reviewing it for quite some time and I am always impressed with the styles, quality, consistency, and everything in between. I wear my Emma & Chloe pieces on a regular basis – especially the rings.
Subscription Details
Emma & Chloe has a few subscription options to choose from. You can opt for a month-to-month subscription, a 3-month subscription, 6-month subscription or an annual subscription.
Designer jewelry from France – All their jewelry is brass plated in gold or dipped in a silver bath.
Get insider prices – Starting at $29/month, receive a designer jewelry piece worth $50-$200.
Free shipping on subscriptions – You receive your box between the 5th and the 15th of the month.
Here's a closer look at what we received this month….
Nyiri Ring
Inspired by talismans and totems, our June collection stands out with the variety of materials that makes it up. Gold-plated brass is adorned with cauries, rock crystals and natural stones. Main piece of this collection, the Nyiri rings stars the cauri – unavoidable trend that will sublimated your sun-kissed skin this summer – on a triple loop ring.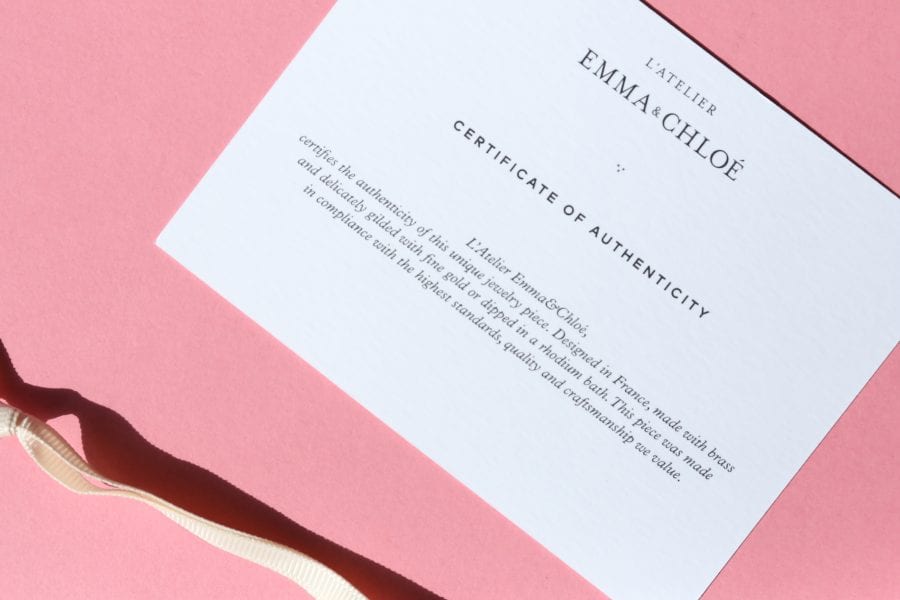 Emma & Chloe Review June 2019 – Final Thoughts
The June Emma & Chloe selection is going to get me out of my comfort zone. When I first opened the box, I wasn't drawn to the style of the ring (and I love ALL of my Emma & Chloe rings). But, the more I looked at it, and after trying it on a few times, I realized that it is the perfect summer accessory. It will go perfectly with any of my summer dresses, and will be great for trips to the beach, dinner dates, and even just everyday wear. It will dress up my go-to outfit (jeans, runners and a white or black tee). It might not be my favorite Emma & Chloe ring but I appreciate the style and the fact that it is perfect for the Summer season.
-AYOB