Emma & Chloe Review September 2018
Emma & Chloe is a subscription box for the jewelry lover. Get gorgeous and unique French designed jewelry pieces delivered right to your door each month accompanied by its certificate of authenticity, a 100% fashion and beauty gazette and a postcard. They kindly sent us this box for review.
Being a subscription box reviewer, there are questions you are asked on a regular basis. One of those questions is – "what's your favorite subscription box?". This is a hard question to answer, but if I narrow it down to categories it's becomes easier. For example, if you want to know what my favorite jewelry subscription box is……..it's Emma & Chloe.
Subscription Details
Emma & Chloe has a few subscription options to choose from. You can opt for a month-to-month subscription, a 3-month subscription, 6-month subscription or an annual subscription.
Designer jewelry from France – All their jewelry is brass plated in gold or dipped in a silver bath.
Get insider prices – Starting at $29/month, receive a designer jewelry piece worth $50-$200.
Free shipping on subscriptions – You receive your box between the 5th and the 15th of the month.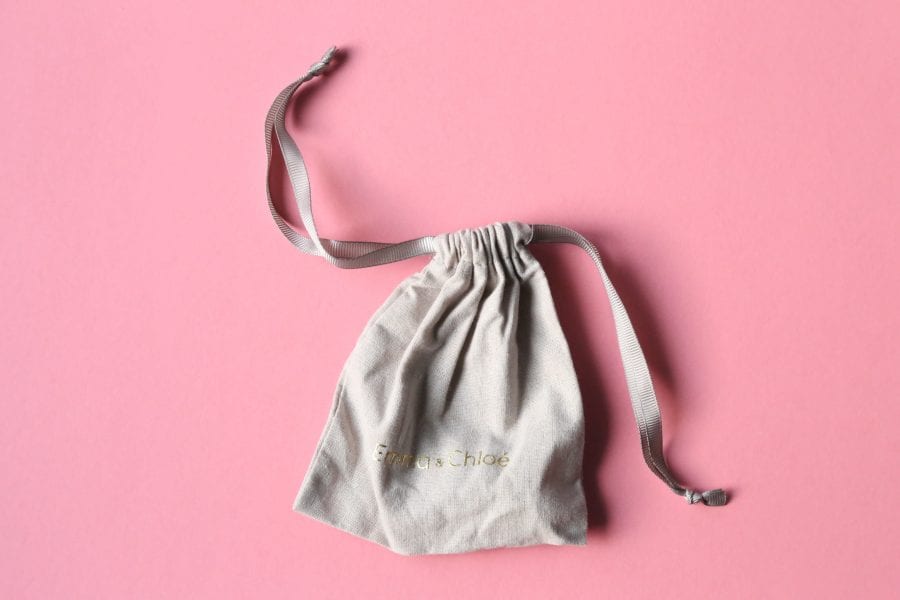 Here's a closer look at the gorgeous piece we received this month….
Echo Ring – Sestra
Discover our September favorite: the Echo ring by the emerging French designer SESTRA.
Born from the contrast between power and delicacy, the Echo ring is both spectacular by the size of the stone and delicate by the work of the set. The blue-green stone is the centerpiece of Sestra's creation.
Choose this piece made with brass and delicately gilded with 18K fine gold or dipped in a silver bath, adorned with a Jade stone.
Phyto Paris Intense Hydrating Brilliance Mask
This is a special treat! Emma & Chloe included a bonus item for us this month, and it's a good one!
A deeply hydrating, shine-enhancing mask that weightlessly restores softness and luster to dry hair. This indulgent conditioning mask enriched with jojoba oil melts into hair to moisturize intensely and detangle weightlessly.
Emma & Chloe Review September 2018 – Final Thoughts
The September Emma & Chloe is absolutely perfect. We received a gorgeous ring, one I am excited to wear, in addition to a bonus item. It was a nice surprise tp open the box this month and find an additional product inside. In regards to the ring itself, I 100% love it. It's adjustable, the stone color is gorgeous and it's the perfect statement ring. It's not too over the top, it's got a pop of color and it's timeless……as are most of the pieces we receive from Emma & Chloe. I highly recommend this subscription to/for any jewelry lover. I am never disappointed.
XOXO