Empower-Her Subscription Box Review Summer 2022
Empower-Her Subscription Box is a consciously curated collection of products, created by women, featuring only women-owned brands—delivered to your doorstep each season. They kindly sent us this box for review.
Subscription Details
Here's how the Empower-Her Subscription Box works….
Sign Up: Sign up for the seasonal Empower-Her Subscription Box. Plus save $10 when you sign up annually. Your box includes 6-7 full sized sustainable, ethically made products.
Support Women: Once you sign up you get access to our add-on market place with exclusive discounts to restock on your favorites.
Do A Happy Dance: Once your box arrives share with the community by tagging #sustainablesubscription on social.
Here's a closer look at the Summer 2022 Empower-Her Subscription Box…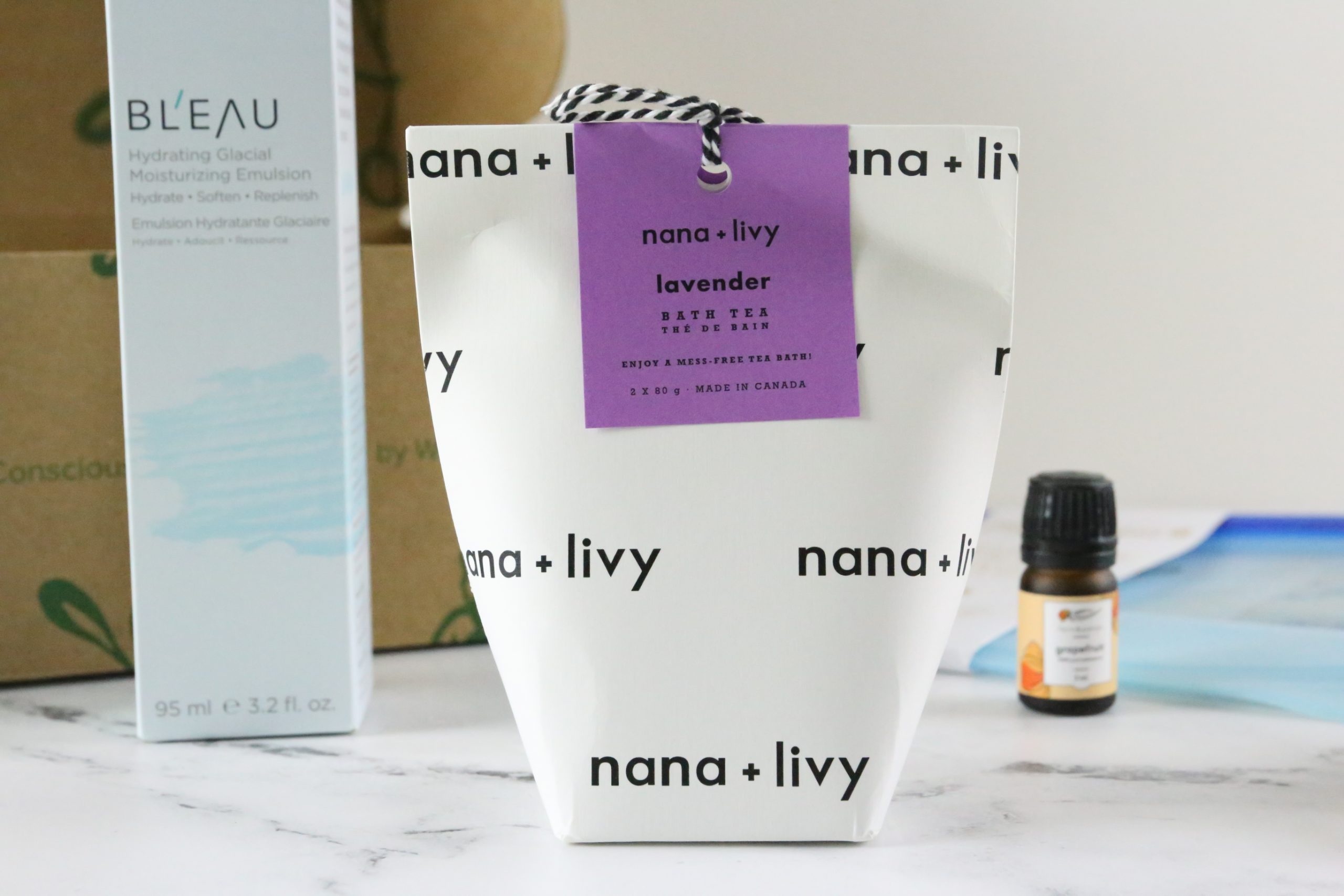 Nana + Livy Bath Tea: I have received this brand before and always love their products. Here we have a Lavender Bath Tea, you simply add 1 or 2 tea bags to your bath and enjoy. It smells wonderful and I love the packaging!
Net Zero Laundry Strips: I am a HUGE fan of laundry strips, and it's actually the only laundry product I have used for the last year and a half. They are easy, convenient, and best of all…..eco-friendly!
Fern & Petal Essential Oil: I go through phases with my essential oils and right now is a "use every day" kind of phase. I usually turn my diffuser on each morning and during the Summer months citrus scents are a must!
Bl'eau Glacial Moisturizer: This is a brand I keep meaning to try because I keep hearing great things about it. For this one we are to apply evenly to clean skin, avoiding the eye and mouth areas. Use morning and night; for best results, prep skin with Glacial Mineral Toner.
Maple Tuque Reusable Bag: I already have a couple of these reusable bags and I am so happy to have another one. I use them almost daily. They are great for cut-up fruit, veggies, etc…. And also perfect for snacks on-the-go.
Yukon Soaps Fresh Soap: Artisan soap is one of my favourite things to receive in boxes because it's something I rarely go out and purchase for myself. This one has a very pretty (delicate) scent and will be perfect for our guest bath.
Empower-Her Subscription Box Review Summer 2022 – Final Thoughts
Empower-Her Subscription Box is always such a pleasure to receive. The curation is thoughtful and I love the products we receive. I especially love the fact that they focus on women-owned brands, and I also think the price point is very reasonable for what we receive. This season's box includes 4 products I use daily (laundry strips, reusable bag, essential oil, soap) as well as 2 products I am excited to try (tea and moisturizer). I definitely think this is one to check out!
-AYOB Sarah